NEW MEMBER OFFER
Try WeWork All Access starting at $99 per month for 3 months. Terms apply.
Learn more
The ways we work have fundamentally changed. People no longer seek just work-life balance. They want the power to choose when, where, and how they work. They want the freedom to create their own schedules, to do work they find meaningful, and to be in a space that suits their unique needs. Gone are the days of a one-size-fits-all nine to five. In All the Ways You Work, WeWork members share how they're reimagining their professional lives and thriving in this new world of work.
Nearly five years ago, Adele Wieser joined the global technology advertising company Index Exchange with the task of growing the team in Australia and New Zealand. As the first employee in Sydney and one of the first in the Asia Pacific (APAC) region, she started with one WeWork All Access membership for herself. As she hired more people, she sized up to a dedicated office space at WeWork. The growing team has, so far, scaled up and moved four times within WeWork spaces to bigger offices.
Index Exchange is a global advertising marketplace business with over 500 employees. It's headquartered in Toronto, with offices in other major cities, including New York, San Francisco, and London.
Only six months after joining the company, Wieser needed to find an office space for the growing team. While there were many options for coworking offices in Sydney, the fact that WeWork is international was a major selling point. This allowed global team members to seamlessly travel between WeWork offices in Tokyo, Brisbane, Toronto, and other locations.
In December 2017, Wieser secured Index Exchange's first office in APAC, a small four-person space at WeWork 333 George Street in Sydney. "In the early days, we weren't really sure what our first couple of years of investment in headcount were going to look like," Wieser says. The flexibility to change WeWork offices as needed meant the team could easily take a larger space, without getting locked into a lease they'd quickly outgrow.
Since 2017, Wieser has grown Index Exchange's APAC division from one person to 22 and counting. The team has moved offices four or five times, each time moving into a larger WeWork space in Sydney. "The flexibility and the ability to grow with the business fits perfectly for us," she says. It made onboarding new hires comfortable and ensured there'd be more than enough space to accommodate growth, as opposed to needing to "just stick someone in a corner somewhere."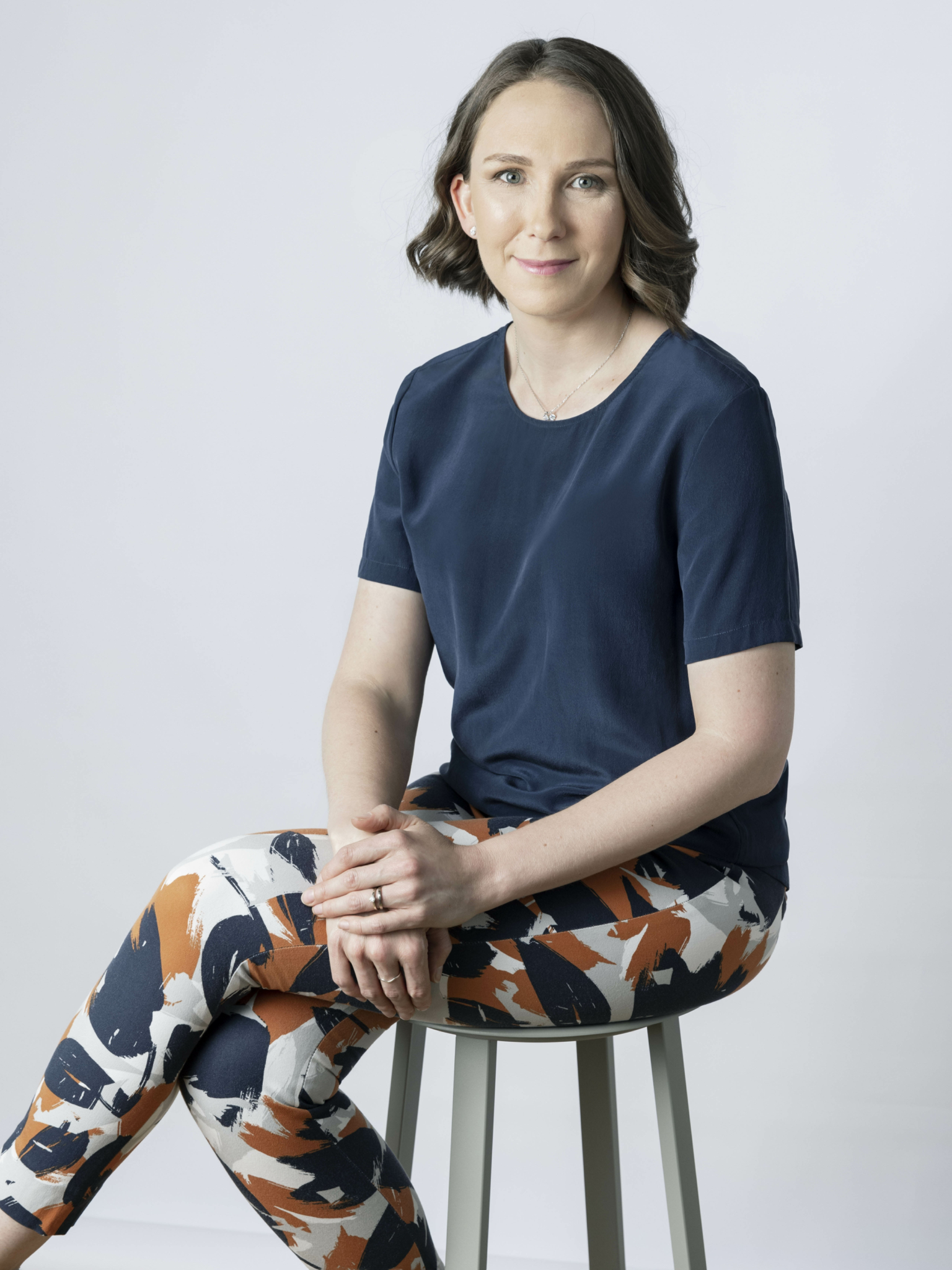 The division has now settled in WeWork 1 Sussex St, in a beautiful, multipurpose 35-person space with multiple offices that offer different functionalities for the team and meeting with clients. There are two internal offices and a larger boardroom, all of which make it easy for the team to have one-on-one conversations and comfortably host client meetings.
The inspiring aesthetics have also been a big bonus for the team and the clients who visit. "It has beautiful glass windows on two sides. We have outlooks in many directions. It's just a fantastic space," Wieser says.
Heavy on collaborating, light on administrative to-dos
Wieser believes in-person conversations foster team growth, and design plays a large part in that. For her, designing a welcoming space in the WeWork office has supported the team to talk as often as they can. Wieser configured the office to support a breakout couch area, where people can more easily sit down and chat. Within the office, meeting rooms are open and free for the team to use without a key.
The flexibility and the ability to grow with the business fits perfectly for us.

Adele Wieser, Regional Managing Director, APAC at Index Exchange
"We've tried really hard to foster this open dialogue between our two client-facing teams, and that paves the way for us to be seen as knowledgeable experts with our clients," she says. "It's a really unique value proposition and having these collaborative spaces actually gets us there."
After having to procure and manage an office space while at another company, Weiser was relieved not to have to manage the ins and outs of operating a space, including organizing cleaners and water delivery. She knew how much time and effort was saved by not needing to build an office from scratch, as well as the money saved by avoiding the unexpected costs of working with contractors.
At WeWork, where spaces are move-in ready and all the operational needs are already taken care of, she could focus on her clients and her team—and on growth. "The fact that a lot of those basic-level services are provided is just so much easier for businesses that are trying to focus on their customers instead of the day-to-day operations of an office," she says.
Finding a flexible space to host events and expand globally
The variety of spaces within the WeWork office expanded the possibility for client events, meetings, and collaboration, a core component of the team's work. One of Index Exchange's initial Sydney offices, WeWork 333 George Street, came with a private balcony, which the team used to facilitate client entertainment functions.
For a recent catered Lunch and Learn for four or five clients, the team rented one of the largest spaces at WeWork 333 George Street. "We want to be almost an external arm to our clients from a knowledge and operational point of view," Wieser explains, and in-person education lectures and strategy sessions are a large part of that mission.
Another exciting element of WeWork 1 Sussex St has been access to WeWork's schoolroom, a lecture room with rows of desks designed for lectures. "The classroom is a great space to host conversations or learning sessions with our client base," Wieser explains.
As Index Exchange continues to grow across the region, opening up a new office space in Tokyo went seamlessly for Wieser. "It was very easy to have a conversation with [WeWork's] global account team and tell them, 'We've got a newly forming office in Tokyo—what options do we have?'" she explains.
Within a month, WeWork was able to set the team up with an office space.
The streamlined process made it easier to focus on long-term growth. "It's really just as easy as walking up to a WeWork building, getting a tour of the available spaces, and picking the one you like," Wieser says. "It's super quick, easy, and pain-free."
Leeron Hoory is a writer based in New York City who covers real estate, politics, and technology. Her work has appeared in Quartz, The Village Voice, Gothamist, Slate, and Salon, among others.
Rethinking your workspace?