Ideas by WeWork will be announcing a slew of gift categories throughout the next month. For more unforgettable ideas that wow, inspire, and bring cheer this holiday season—made by members of the WeWork community—stay tuned here.
Don't make the mistake of forgetting to shop for one very important person this holiday season: you. Even if you don't have the biggest budget, now is not the time to live ascetically. Treat yourself to something small (or large—we won't judge) that brings you joy. We rounded up a handful of our favorite gifts that pamper and rejuvenate the hard-working creator.
People who think shower caps are just glorified hairnets have yet to hear of Shhhowercap, a turban-esque accessory that keeps your locks dry—in style. Don't believe us that a fashionable, and dare we say cute, shower cap exists? Browse the collection of head-turning colors and prints, priced at $43, which are perfect for all hair types and head sizes. According to founder Jacquelyn De Jesu, a WeWork Soho member, "Shhhowercap is a great holiday gift because it is something that literally any woman in your life would want to receive: wife, mom, aunts, sisters, little cousins, mother-in-law, sister-in-law, boss, personal trainer, or best friend." Now the question is: who isn't going to receive a shower cap for Christmas?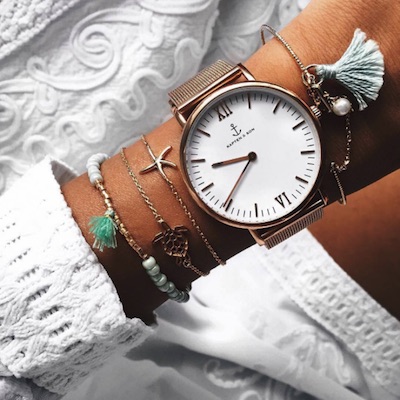 Buying a new watch that suits you perfectly can feel like a Herculean task. (So that's why most millennials opt for using their phones.) But it doesn't have to be—not when there's a company that values individuality, putting all your options in one spot. "That's why we offer our watch in over 300 variations," says operations manager Yeshe Hagl, a member at WeWork Williamsburg. "The easily interchangeable straps are manufactured from Italian leather, nylon, canvas, and mesh. This way, each Kapten can create the perfect watch for his or her very own adventure." Kapten & Son watch accessories start at $149.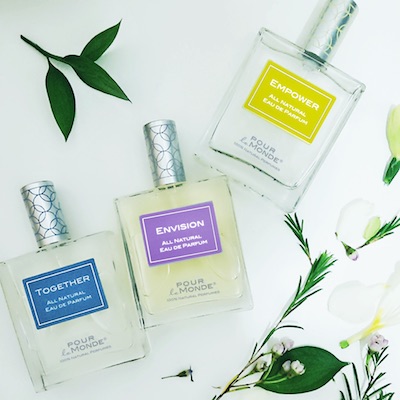 Empower. Envision. Together. As an entrepreneur, chances are these three power words are part of your everyday vocabulary, helping you motivate and inspire others around you. But don't just talk the talk—waft the waft. (That's how the saying goes, right?) Thanks to Pour le Monde, created by WeWork Empire State member Wendi Berger, you can make one of these your signature scent. "Give the gift that gives back—naturally!" Berger says. Pour le Monde's all-natural fragrances are vegan, cruelty-free, and "smell absolutely beautiful without all the chemicals found in commercial perfume." And guess what? Each scent gives back to a different charity. A bottle costs $82. To receive $10 off through Dec. 31, use the code WEWORK10.
Illustration: Lisa Ito