Creator will be announcing a slew of gift categories throughout the next month. For more unforgettable ideas that wow, inspire, and bring cheer this holiday season—made by members of the WeWork community—stay tuned here.
Some of the hardest people on your holiday gift list are the digital nomads. If your gift is going with them backpacking through the Andes or snorkeling in the Great Barrier Reef, it better take up almost no space in their suitcase. Fortunately, these gifts are very small and incredibly useful.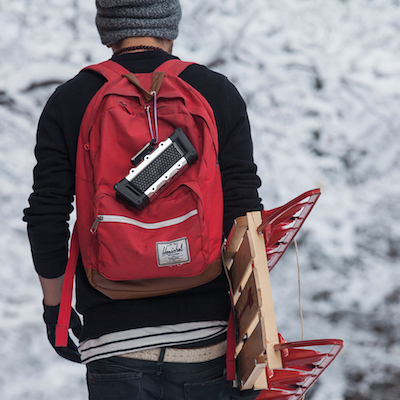 Hey, intrepid traveler: your electronics are going to take a beating. Somewhere along the way, you're going to roll your kayak in a river, stumble through a dust storm, or drop everything on the hiking trail. That's where Fugoo comes in. This line of Bluetooth speakers is waterproof, imperious to sand and snow, and has an unbeatable 40-hour battery life. "They're built for the fun, fast, and hardcore in all of us," says Fugoo's CEO Gary Elsasser, who works out of Irvine's WeWork Spectrum Center. There's a whole line to choose from, but we love the rugged Fugoo Tough. It's $229.99 and has a case made of fiber-reinforced resin and solid aluminum that will impress every music lover on your list.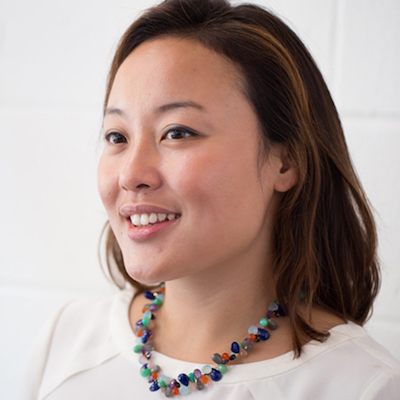 Katie Bartels' Barcelona Collection

When you're on the road, every inch of space in your pack is precious. That's why travelers need accessories that do it all: dress them up for a night on the town, or provide a splash of color for that afternoon on the beach. Katie Bartels Gemstone Jewelry has the perfect solution. Starting at $60, bracelets and necklaces from the Barcelona Collection—made from amethyst, moonstone, jade, and other brilliantly colored beads—are runway-ready, even when that runway is at an airport in some far-flung locale. Bartels, a member at New York's WeWork 300 Park, says that all of her creations are "inspired by my international adventures." They're the perfect gift for the stylish traveler in your life.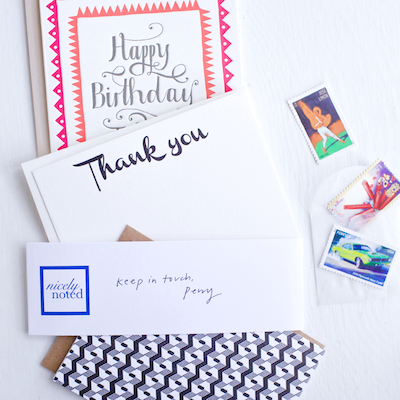 Now travelers won't have an excuse for not writing home. Every month, Nicely Noted reminds you to send out handwritten notes by providing you with hand-printed greeting cards. Don't have a stamp? You'll get a stockpile of those as well. Every card collection is lovingly curated by Austin-based We Member Perry Nelson, whose designs come from small, independent letterpress printers all around the country. "Our subscribers tell us that we make them look like a hero," says Nelson, "because they always have the perfect card on hand." Want to encourage someone else to keep in touch? A two-month gift subscription is just $40.
Sometimes hitting the road really means hitting the road. When you're traveling, you want your running gear to be comfortable, easy to care for, and—if we're being honest here—stylish. You get all that and more from the men's and women's athletic wear from OnlyAtoms, whose cutting-edge designs come from Brooklyn and are manufactured in New York. Founded by a fashion industry insider who's also an avid endurance runner, Beth Weinstein's gear is crafted of sweat-wicking performance fabrics with big pockets, anti-chafe seams, and reflective trim for safety. The WeWork Soho West member's goal? Sharing the "pure joy of running." Get a tee-and-shorts set for your runner friends for just $105.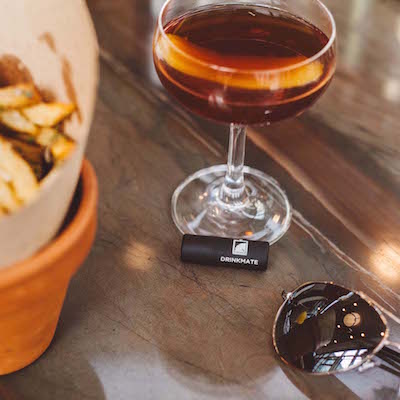 Nowadays your phone can do just about everything, including tell you when you might have had a little too much to drink at that holiday party. Shaun Masavage, a member at WeWork Crystal City, says that's the inspiration behind DrinkMate, a smart and convenient way to help keep you and the people around you safe and secure. It's the world's most compact breathalyzer, smaller even than a tube of Chapstick. Blow into this tiny attachment for your iPhone or Android device, and you'll instantly see your blood alcohol content. It will even tell you how close you are to the legal limit. A hit on Kickstarter, it costs $34.99 and has been called one of the recent tech products that could "revolutionize your daily life."
Illustration: Lisa Ito