Well before the COVID-19 pandemic and the numerous challenges it's wrought, women had been working for equality and equity in the workplace, seeking balance in their professional and personal lives, and striving for purpose and happiness in whatever they do. It's a journey—and it's one that the six women of WeWork we spoke to for this piece are well acquainted with in their roles and communities across the world.
Here are a few lessons they'd like to share with others—especially after the year we've all had.
Adapt to the challenge
When people couldn't meet in person because of COVID-19, Isa Martinez, a community manager at WeWork Mitikah and WeWork Varsovia in Mexico City, was faced with a big challenge: "How do you connect?" she asks. It's a question that many workplace leaders are grappling with, especially when teams are remote.
Quickly, her team had to change their tactics. Through virtual meetings, they reached out to members, asking them about interests, passions, and what their companies were about. Ultimately, this "created a new dynamic that became very rewarding and brought us much closer," she says. "We could stay in touch during these very hard moments, and they could feel heard and seen."
Regardless of what's happening in the world around you, if you want to grow, you have to be able to adapt. Sharon Bachar, head of people, international, in Israel, agrees. For her, career development is less about setting specific goals and timelines and more about identifying opportunities to learn, building your curiosity, and challenging yourself or rising to the challenge you're facing.
"It is in these times that we grow most," she says. "Don't rest on your laurels. Instead, always strive for something outside your comfort zone."
Lead with empathy
"Especially in 2020, you have to lead with empathy and understand different people's perspectives and their internal motivations," says Lindsay Houle, an account director in San Francisco. "Remember that everybody is human. They are not only balancing their professional lives, but they were very much thrown onto a personal roller coaster at the very same time."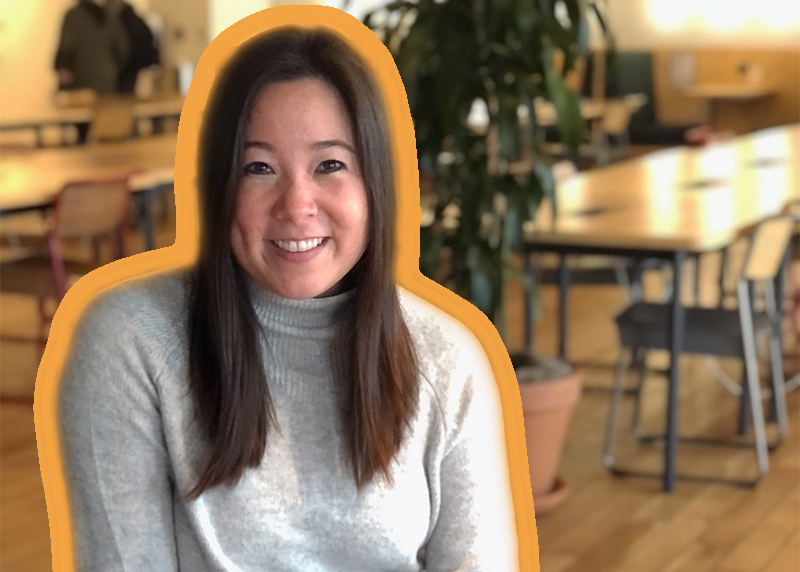 Truly listening to all those different perspectives was crucial—then and now. To do so, she recommends "taking a deep breath, slowing the pace a little, and asking, 'OK, what do you care about and why, and what internal pressures or blockers are you facing?'" This approach has allowed Houle to see her members in a way she never would have before, she says.
Prioritize yourself so you can prioritize others
Candyce Mondaine, an area director of community in Austin, Texas, says that in order to show up better for your teams—and make them a priority alongside yourself—you have to balance "selfishness and selflessness." Her calendar reflects not only her business priorities but also her son's weekly haircut, time with her 6-year-old daughter, and her own self-care appointments, an integration that helps her move her life and career together.
"My work community is a huge part of my life and makes me more eager to show up as a human being and a business leader, in tandem," she says. "It took me a while to integrate the two, but I have progressed so much more with this approach."
Figure out the problem—and then act
Joan Kim, a pre-sales project manager in development in Korea, refers to the advice her piano teacher once gave her: "Once you've figured out the problem, you're already halfway there to solving it." It's an empowering mantra, lending a sense of hope.
"If you're sitting there in despair over something that happened, you can say, 'Hey, at least I know what went wrong," she says. "I can take the next steps to prevent it from happening again.'"
Recently, after finding that a lack of opportunity for in-person interactions at the office was affecting her personally, Kim launched a virtual fireside chat series called WeMeet in the Pacific. "I had to find a way to connect with more people abroad," she says.
"I started hosting them, and then I got people to moderate and nominate the next person, so it's been a cycle that just keeps going," says Kim. "I think it's a testament to what I thought we needed as a region, and what I thought I needed. It turns out other people felt the same way, so I'm really glad I took the leap and decided to do it."
Learn. Enjoy. And do the right thing
Christina Uribe, director of finance and business operations in São Paulo, Brazil, says thinking about big-picture learning as opposed to the immediate next steps is key to growth and satisfaction at all times, but especially these days.
"We shouldn't be working toward 'the next promotion' or 'what's the next month or year going to look like?' It's more, 'What's the bigger picture and what can I learn from all of this?'" she says.
Added bonus: This tactic, which takes the pressure off being perfect, helps make things more fun. And when you open your perspective, you find there's something valuable to learn from everybody. "I've taken the approach of figuring out what each person can positively contribute," Uribe says. "That has honestly, both for me and my team, been really helpful and makes it more enjoyable; you can actually laugh and have a good time."
Throughout it all, trust yourself: "Always take a step back and double-check whether you are OK with what you're doing" Uribe recommends. Houle agrees, chiming in with advice given to her by a former CEO, whom she says is the reason she's at WeWork. It's also a core value at WeWork: "When in doubt, do the right thing."
Jen Doll is a journalist and the author of the memoir Save the Date: The Occasional Mortifications of a Serial Wedding Guest. Her writing has appeared in The Atlantic, Harper's Bazaar, The New York Times, and other publications.
Rethinking your workspace?