The hybrid workplace is now the norm, with many employees splitting their time between their home office, the corporate office and the digital workplace. Remote work has been deemed beneficial for the majority of employees. Still, employees have also reported that they appreciate having physical spaces to brainstorm, collaborate and socialise with coworkers. With 40 per cent of workers having returned to in-person work as of September 2021, it's become clear more than ever that a physical office is so much more than a desk.
And we don't just mean that metaphorically. The following WeWork members have creatively tailored their offices to fit their individual needs. They've transformed a standard office into an editing room, a storage facility, an executive suite and a classroom.
An office turned film editing studio
Bob Korn is an editor and filmmaker who specialises in non-broadcast videos and stock footage. Before COVID-19, Korn would mostly use his clients' facilities for editing purposes. But when Korn's work picked up again after the initial lockdown, his clients' offices were off-limits.
A WeWork office proved to be an ideal solution. Korn works out of WeWork 1875 K St NW in Washington, DC, a 50-minute walk from his flat that allows him to get some exercise on the way there and back. He describes his office, which he uses as an editing room, as the perfect 'corner' office: it's an interior corridor corner with a view through his glass walls to windows across the hall.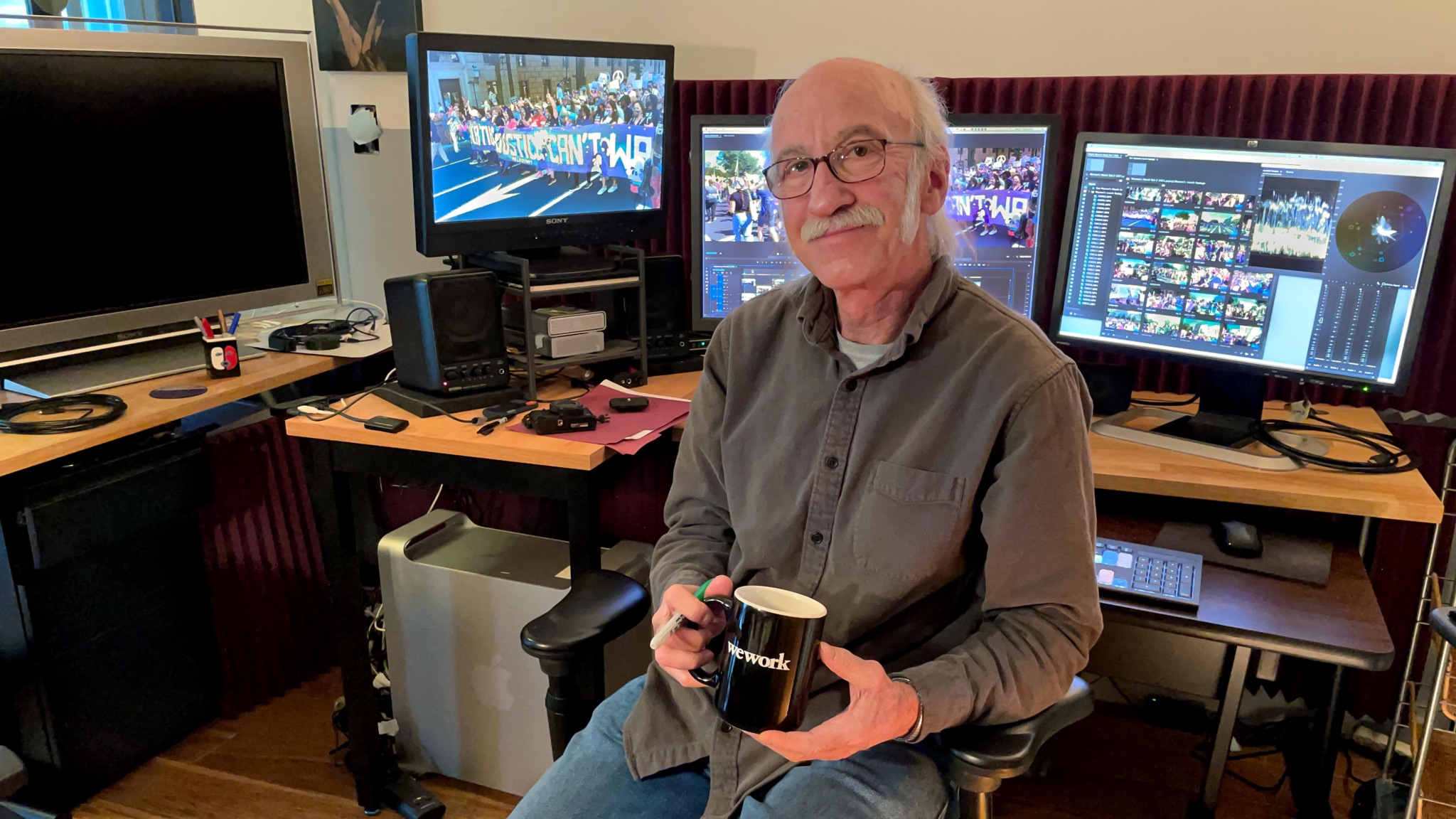 'Traditionally, edit suites have been windowless rooms with dim controlled lighting, so an editor can do accurate colour adjustments without reflections and random colour temperature lights interfering,' he says. 'But who wants to be in a windowless room all day?'
Korn made a few small tweaks to customise the space for his needs. He brought in his own adjustable lamps, added curtains that can block out light from the corridor, and added some sound-baffling acoustic foam in a few places to deaden any echoes.
'It's not your typical WeWork office,' he says – but it's perfect for him.
A medical device fulfilment centre
BioCoach started out as a company trying to make medical devices more accessible, but along the way, the team built a platform to improve people's diabetes journey.
The company sells a program designed to improve metabolic health, geared toward people with diabetes and pre-diabetes, explains BioCoach COO Alexandra Payne. 'Our goal is to make healthy living simple and affordable,' she says. 'We have a blood glucose and ketone meter, and an A1C meter that all pair with the app.'
Because BioCoach offers physical devices, the company had specific requirements for its physical office space. In addition to its 10-person office at WeWork Capella Tower in Minneapolis, BioCoach added another 6-person unit dedicated to order fulfilment in the same building.
We love the ability to add to our space when we need, like when we recruit more employees or decide to fulfil orders in-house.

Alexandra Payne, COO of BioCoach
'WeWork's model is amazing because there's room to grow or shrink,' Payne says. 'We love the ability to add to our space when we need, like when we recruit more employees or decide to fulfil orders in-house.'
This flexibility eliminates a lot of guesswork regarding planning for the future. 'If we had to sign a 10-year lease with a traditional commercial space, we'd have to predict how much space we'd need,' she says. With WeWork, BioCoach can seamlessly flex up or down as needed.
A private executive suite
To Exploration.io, a company that uses software to help manage copyrights and data in the music industry, remote work is nothing new. The company has worked remotely since its inception, almost eight years ago, says co-founder and COO Rene Merideth.
In the past, working fully remote came with its own headaches. In the early days of Exploration, Merideth and her business partner, Aaron Davis, worked out of his flat. 'Once we had a client meeting that required us to completely empty his bedroom and put in an impromptu conference room table. We vowed we would never do that again,' Merideth says.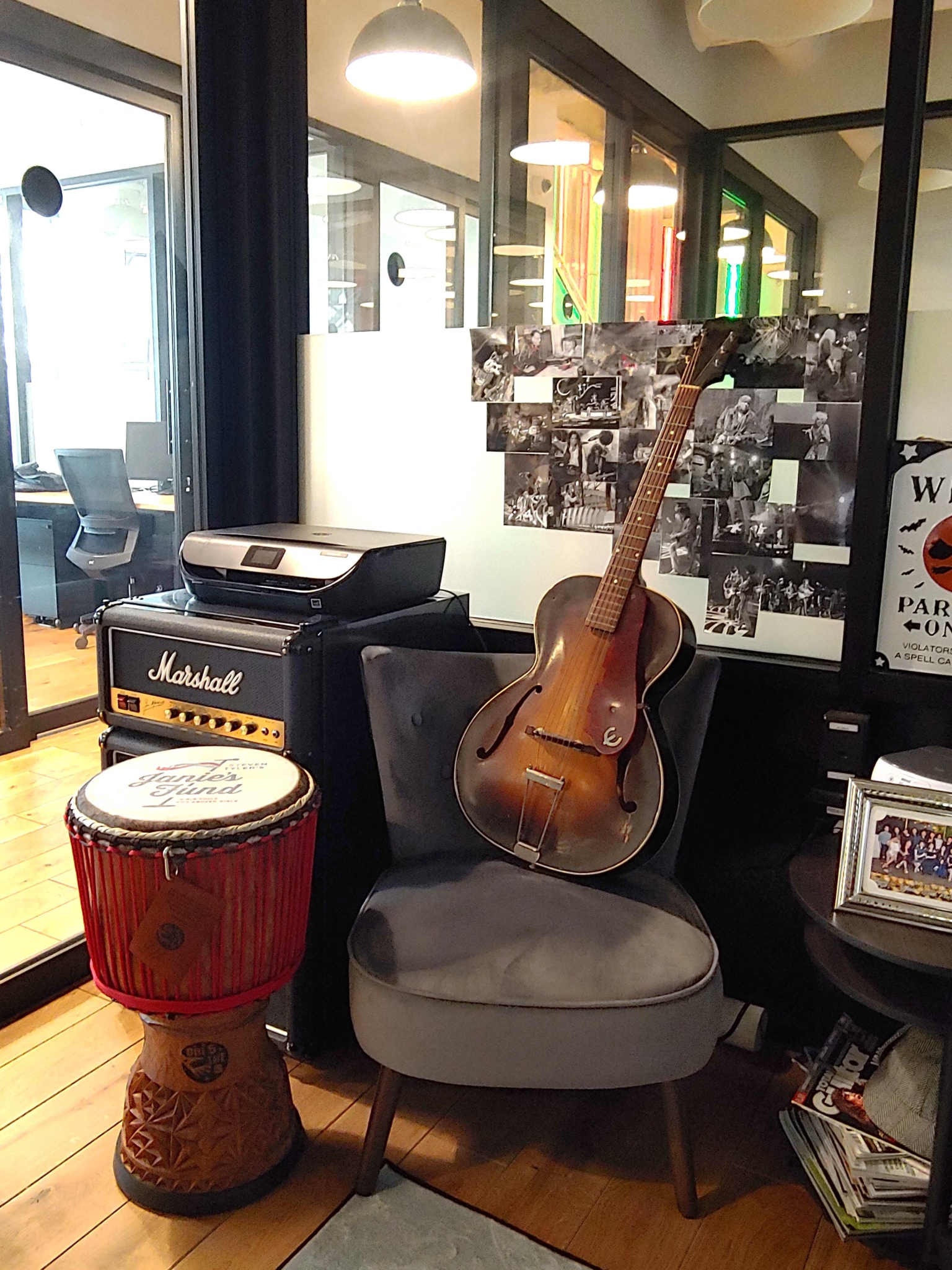 After renting out a designated desk in a coworking space, Merideth realised it still wasn't the right fit. While it did give her some much-needed separation between work and home life, it fell short in terms of privacy for client meetings and other business needs.
So she turned to WeWork, where her new space – which she dubs the 'executive suite' – serves multiple functions. Now Exploration has a private office that fits four people in WeWork One Culver in Culver City, CA.
Merideth says she uses the office to centralise company documents ('a fancy way of saying filing'), as well as for meeting with clients. 'WeWork has given us a centralised location, a spot that we can call home base,' she says.
She also takes advantage of the meeting facilities, which come in handy when hosting clients and fellow music publishers. 'We were able to host the California Copyright Conference Summer Board meeting here at Culver City, in a space that's safe against COVID-19 and with a large private boardroom,' she says. And thankfully, no bedroom furniture had to be removed to prepare for that meeting.
A room for kids and a space for parents
When looking for office space, Marc D'Antin had a few requirements. D'Antin is the CEO of Fit Learning DC, a tutoring centre that helps students build academic fluency. Aside from traditional office space where students could meet with his team of educational psychologists, he needed access to conference rooms, as well as an area where parents could wait for their children. An office in WeWork 1875 K St NW in Washington, DC, proved to be just right.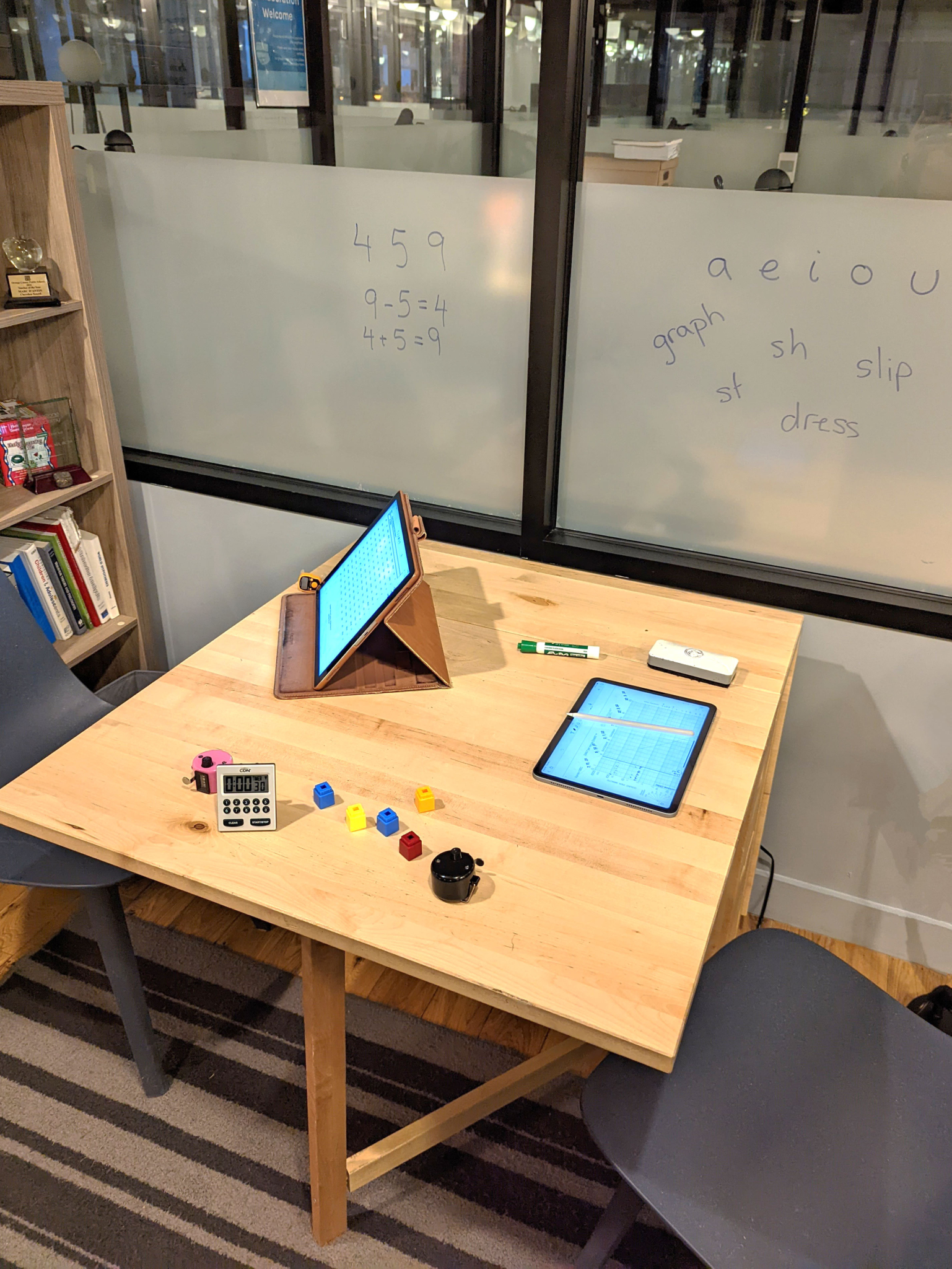 The spacious lobby area, for one, was perfect for waiting parents. 'I thought it was a good fit because it provided such a comfortable space for parents,' he says, 'and the glass walls to the offices [where students meet with the team] make parents feel more comfortable.'
That and other amenities – including Internet, printing services and on-tap coffee – prompted him to upgrade from a two-person office to a four-person space in the same building in February 2021. Since some learners were ready for in-person sessions, while others preferred to remain virtual, the flexibility offered by WeWork has been invaluable.
As in-office sessions pick up again, the conference rooms will become more crucial to D'Antin's business. 'Before the pandemic… I had a team of learning coaches, and if there were multiple learners at once, we might have some in the office and some in conference rooms,' he says. 'Looking ahead, I think we'll start to need this extra space again.'
As an added perk for parents of his learners, D'Antin says he's always willing to reserve a conference room for parents who need to take a business meeting while their child is in session. It's just another way he promotes the space to help not only the children his business serves but also their parents.
Angelica Frey is a writer and translator who covers the arts, fashion and food. Originally from Milan, she currently lives in Brooklyn.
Rethinking your workspace?