This article is a lightly edited version of a paper created by Hamilton Place Strategies in partnership with Replica. Read the full paper here.
The COVID-19 pandemic has forced us to think about how we work and what we value in a workplace. Prior to the pandemic, just 3.4 per cent of Americans worked from home. But at the peak of the shutdown, an Upwork report in partnership with MIT found that nearly half of the US workforce was working remotely. Today, the question in every sector is whether there will be a permanent change in the way businesses, workers and customers think of the workplace. 
The office will continue to be important for many companies and workers, and the benefits of an office environment – such as training, mentorship and collaboration – remain as essential as ever. With a viable vaccine still likely months away, how can we realise the upsides of an office environment while keeping employees safe and healthy? One of the most important lessons learned is that both companies and workers desire flexibility, and the office space will need to adapt.
Should we return to the workplace? 
CEOs and business leaders, from Google's Sundar Pichai to Accenture's Julie Sweet, have spoken about the importance of the office: in-person interaction matters for innovation, relationships, culture and more. In fact, an April 2020 McKinsey report found co-located teams have an easier time building trust and making decisions quickly. This is likely because people prefer to communicate complex information face-to-face, a Brookings Institution report found.
Employees want to get back into the office. In a May 2020 CivicScience poll of the New York City metro area, the number of respondents saying that (barring safety concerns) they would prefer to work in the office at least some of the time was more than double the number who said they would prefer to stay fully remote. 
The majority – 76 per cent – of respondents said they felt an office setting was 'very important' or 'moderately important' for collaboration and innovation. Roughly one-third of respondents said they felt America's long-term innovation and ingenuity would eventually suffer if many companies continue to work remotely.
The training and mentorship of an office environment may be most important for those just beginning their careers; large percentages of millennial and Gen Z workers report feeling less connected to co-workers or are having difficulty communicating as a result of remote work, according to a survey by Smartsheet. Ensuring that everyone has a seat at the table can be difficult over videoconferencing, and 'Zoom fatigue' is real. 
A flexibility framework for returning safely to the office 
As employers begin planning to bring tens, hundreds or thousands of employees back to the office, there are three dimensions to consider: space, geography and time. 
Space
Employees will need to feel safe when they are in the office. This means creating space to spread out and ensuring clean and sanitary work conditions. 
This means 'de-densified' office space with 'professional distancing' that is in line with guidelines from the Centres for Disease Control and Prevention (CDC) and local authorities. This includes considering the appropriate square footage per employee and adjusting desks to ensure a safe distance between each employee.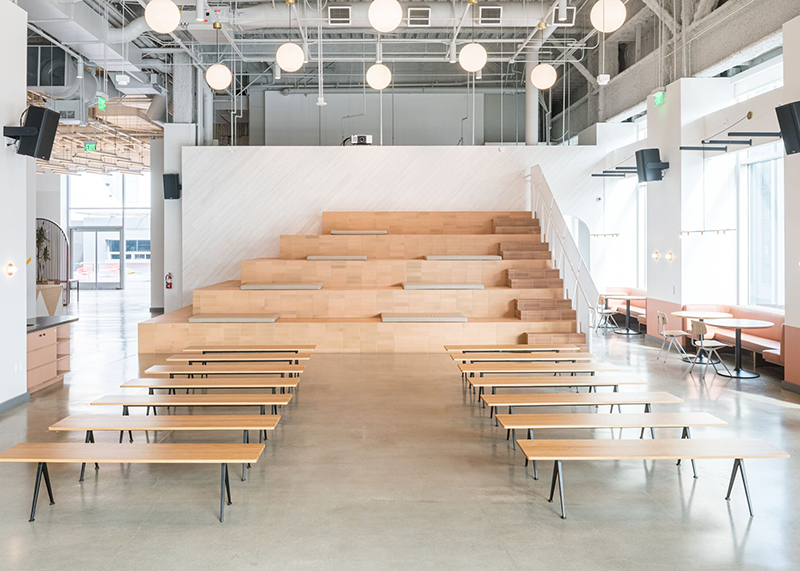 'De-densifying' office space will also require a reimagination of common areas and how people interact and move around the office. This might lead to improved ventilation, larger conference rooms, new kitchen protocol, one-way pathways and reduced capacity in lifts. Enhanced cleaning protocols and the ubiquitous availability of hand sanitiser and disinfecting supplies will be essential. 
Geography 
In the CivicScience poll of the NYC metro area, 70 per cent of respondents said they preferred an office space within walking distance of their home. More than half – 55 per cent – of respondents said they would feel 'moderately' or 'very' uncomfortable commuting into the office before there is a vaccine for COVID-19. 
To reduce commutes for employees, company footprints will need to be dispersed, with office locations spread across cities to meet people closer to home. Some call this the hub-and-spoke model: companies and organisations have a centralised 'hub' office with dispersed 'spoke' offices across the city in areas where employees live. 
Time
In the short term, employers will likely need to implement staggered or phased approaches to returning to work to satisfy professional distancing recommendations, with groups of fewer employees going into the office at any given time. In the long term, working in the office and working from home will no longer be a binary choice, with some companies providing employees with the opportunity to do both.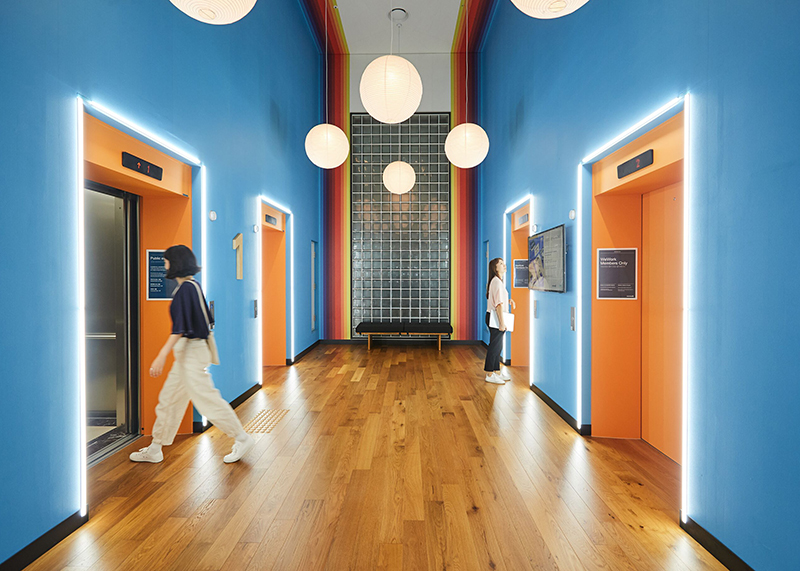 With de-densified offices and a dispersed footprint, employers will need to determine the 'critical mass' of employees needed for each office location to reap the benefits of collaboration and in-person interactions. Once these staggered or phased schedules are put in place, employees can come into the office ready to tackle the challenges that most require increased collaboration. 
Employers already know there is value in offering employees a flexible schedule. In Prudential's Pulse of the American Workforce Study conducted in June 2019, respondents were asked what factors, aside from compensation, would encourage American workers to stay at their current employer: 48 per cent said they'd wanted a flexible work schedule. 
How flexible workspaces can get us back to work
Flexible workspaces are uniquely positioned to help get people back to work safely and quickly. Yet not all employers have the resources, financial or otherwise, to quickly implement a flexible workspace model that stretches across the city. Companies like WeWork, IWG and Industrious are built on providing employers this flexibility and have already thought through these questions on space, geography and time for their clients. 
With WeWork and New York City as a model, below is how flexible workspaces can support a safe transition back to an office environment.
Space 
As Manhattan's largest tenant of office space, WeWork offers businesses the room to expand their operations to accommodate appropriate distancing practices. In Manhattan alone, WeWork holds nearly 836,000 square metres (9 million square feet) across more than 60 locations.
Across all spaces, WeWork has heightened cleaning and hygiene standards to align with guidance provided by the CDC and local health organisations to keep employees safe. 
Not only can employees feel confident that their office space is safe, employers can save money; a company of four can save US$24,000 on average annually when renting from WeWork compared with traditional commercial property, according to WeWork's 2019 Global Impact Report. 
These cost savings become especially important as companies of all sizes face uncertain economic conditions. As time goes on and distancing restrictions ease, companies can scale into additional office space as needed to allow for more employees to return to the office at one time.
Geography 
Through the existing network of flexible workspaces throughout New York City, WeWork and other providers like it can help companies offer their employees places to convene and work that are within walking distance or a quick bike ride away.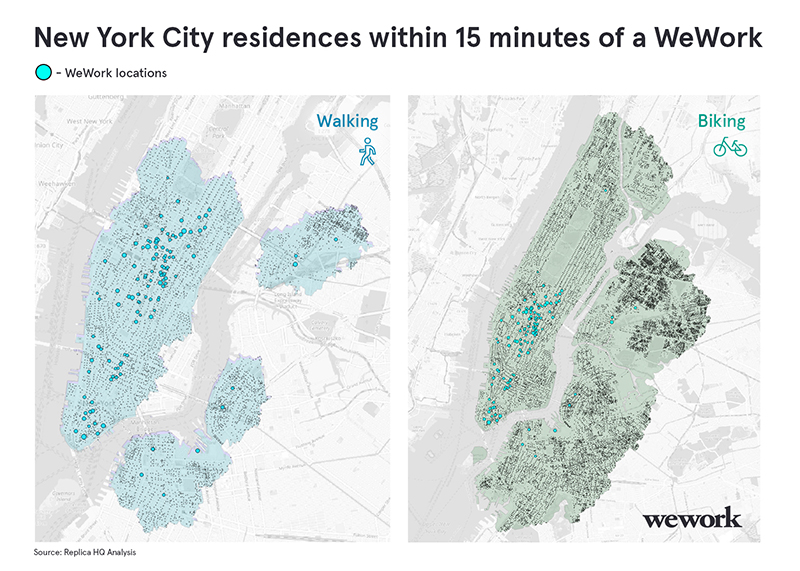 In an original analysis by Replica, an urban planning tool that helps cities answer key transportation questions, around one-third of New York City-based office workers – approximately 303,000 people – could be a 15-minute walk from their nearest WeWork. More than 58 per cent of office workers in the city – approximately 565,500 people – live within a 15-minute bike ride of a WeWork. 
Looking at the boroughs individually, Replica's analysis found that the impact is felt most heavily in Manhattan, where a staggering 379,865 individuals, making up 96 per cent of local office workers, live within a 15-minute walk or bike ride of a WeWork. Half of all Brooklyn office workers, and a quarter of such workers in Queens, live within a 15-minute bike ride or walk of a WeWork.
For office workers across all five boroughs, the median commute is nearly seven miles. Meanwhile, office workers within a 15-minute walk to the nearest WeWork location could cut their commute down to one mile. This would mean an 85 per cent reduction in miles commuted for those workers. 
A dispersed footprint would also have important external benefits. Replica's analysis showed that if workers used a 15-minute walk or bike ride to travel to their nearest WeWork rather than commuting to their standard place of work, New York would see approximately 45,000 fewer car trips and 225,000 fewer vehicle-miles-travelled (VMT) daily – over 1 million VMT per week.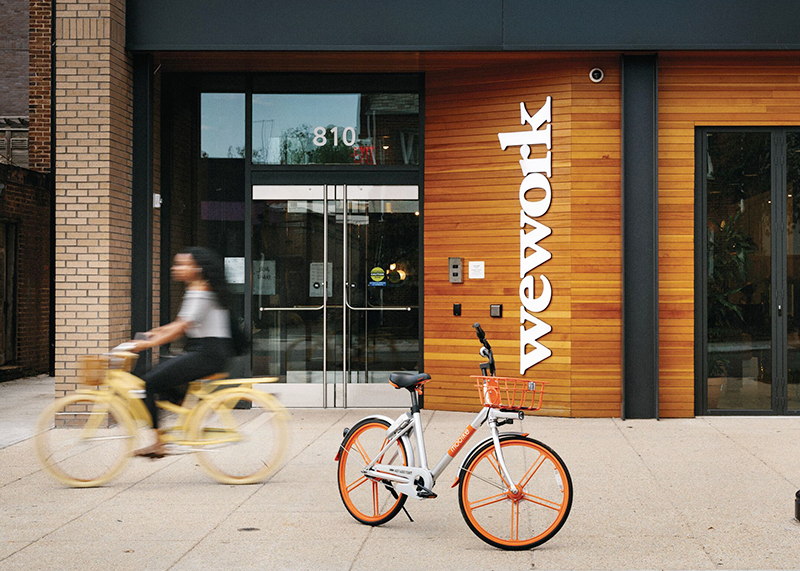 A reduction in 225,000 VMT per day is approximately equivalent to cutting CO2 emissions by 448 metric tons, or planting nearly 7,500 urban trees each week, according to the Environmental Protection Agency.
Moreover, a hub-and-spoke approach can have secondary benefits for other industries – helping neighbourhood businesses recover by allowing employees to work, shop and eat closer to home.
Time 
Flexible workspaces like WeWork are also already set up to support the different ways people use an office. Some want to be at an office from 8 a.m. to 6 p.m. to have distinct boundaries between work and home, others want to use an office because it can have a more reliable or faster Internet connection, or to use high-quality printers. 
Each WeWork location features a unique set of amenities including technological necessities like hard-wired Ethernet and access to WiFi, multi-function printers and smart boards, as well as community benefits such as networking events. 
This is why 80 per cent of WeWork members report increased productivity since joining and 54 per cent credit WeWork with accelerating their company's growth. In the long term, these spaces can provide a cost-effective way for employers to scale or downsize as needed. Employees get to keep the benefits of collaboration, productivity and relationship-building that come from working in an office.
The COVID-19 pandemic has upended the way we work, but we have an opportunity to reshape the future of the workplace – and that future is flexible. It is imperative to think through solutions that work for each industry and segment of the population – including office workers. With the flexibility that WeWork, and other companies like it, can provide, New York and cities across the country can get back to work safely in a way that benefits employees, the economy and the environment.
Hamilton Place Strategies (HPS) is an analytical public affairs consulting company with offices in Washington, D.C., New York and California. HPS uses substantive analysis to understand complex topics, and creative public affairs tools to explain issues to target audiences and to reach critical stakeholders.
Replica data is an estimation of movements and associated metrics derived from a composite of de-identified mobile location data and other third-party data sources. The technical methodology contains a number of preventive measures to ensure a single individual cannot be reidentified.
CivicScience fielded a poll from 27 May 2020 to 1 June 2020, among adults 18 and older and weighted this data according to US Census figures for the New York City DMA for gender and age.