Imagine you have a big meeting to present to clients. The only problem is that they're located across the country. How can you make the experience more engaging than yet another two-dimensional grid of faces and shared screens in a videoconference? After more than a year of doing this, businesses everywhere are hungry for more innovative ways to work together remotely. 
Enter holograms. They might seem like the stuff of science fiction, but they are, in fact, real—and rolling out across WeWork locations right now. 
Beyond sci-fi to reality
A hologram is a video projection that appears to be 3D without the need for 3D glasses. In this case, the hologram is of a person, or persons, and will give viewers a feeling of being in the same room with the projected person—especially when compared with gazing at their faces on a videoconference call. By nature of the more lifelike projection, they make a remote interaction more engaging than the act of simply staring at a computer screen.
WeWork is constantly looking for opportunities to introduce greater flexibility and optionality for businesses, and HoloPresence™ at WeWork is the latest way we're doing that. HoloPresence™ uses cutting-edge technology developed by ARHT Media to capture and beam one or more presenters—in high quality and low latency—to appear live in another location. The person appears in life-size proportions as a lifelike 3D hologram that can interact with audiences, with people, and other holograms.
There are many opportunities to use holograms in the workplace. They can be used at conferences, panels, keynote speeches, presentations, organisation-wide meetings, training seminars, even recruitment events and sales meetings. Imagine getting a subject-matter expert to present at a conference they cannot physically attend, or collaborating with team members via hologram projection rather than remote videoconferencing services. 
A trend towards hybrid work means that colleagues will begin to meet and work together in person again. But they may also continue to be distributed across different cities or countries. With HoloPresence™ at WeWork, it's possible for people thousands of miles apart to participate more intimately in events around the world without leaving their city. The technology helps reduce the need for travel and convening without completely sacrificing the comfort of meeting and interacting with someone in person. HoloPresence™ at WeWork is the next step in feeling truly connected no matter how far apart you may be. 
How the technology works
In selected WeWork locations, ARHT Media will host a capture studio for both members and non-members to use HoloPresence™. Presenters are broadcast from one location and transmitted over the internet as a hologram to a display screen at another location. They will appear in life-size proportions, with the ability to interact with one another and the audience. 
HoloPresence™ uses holographic technology and software that includes a mix of holographic presenters, 3D graphics, and low-latency technology. The hologram appears on an H-Series Display—a large screen that can be placed on a stage or in a room. This display looks like a big TV screen that's partly see-through. It has an HD projector, audio speakers to project the speakers' voices, and an audience-facing camera and microphone, enabling speakers to see, hear, and field questions from the audience.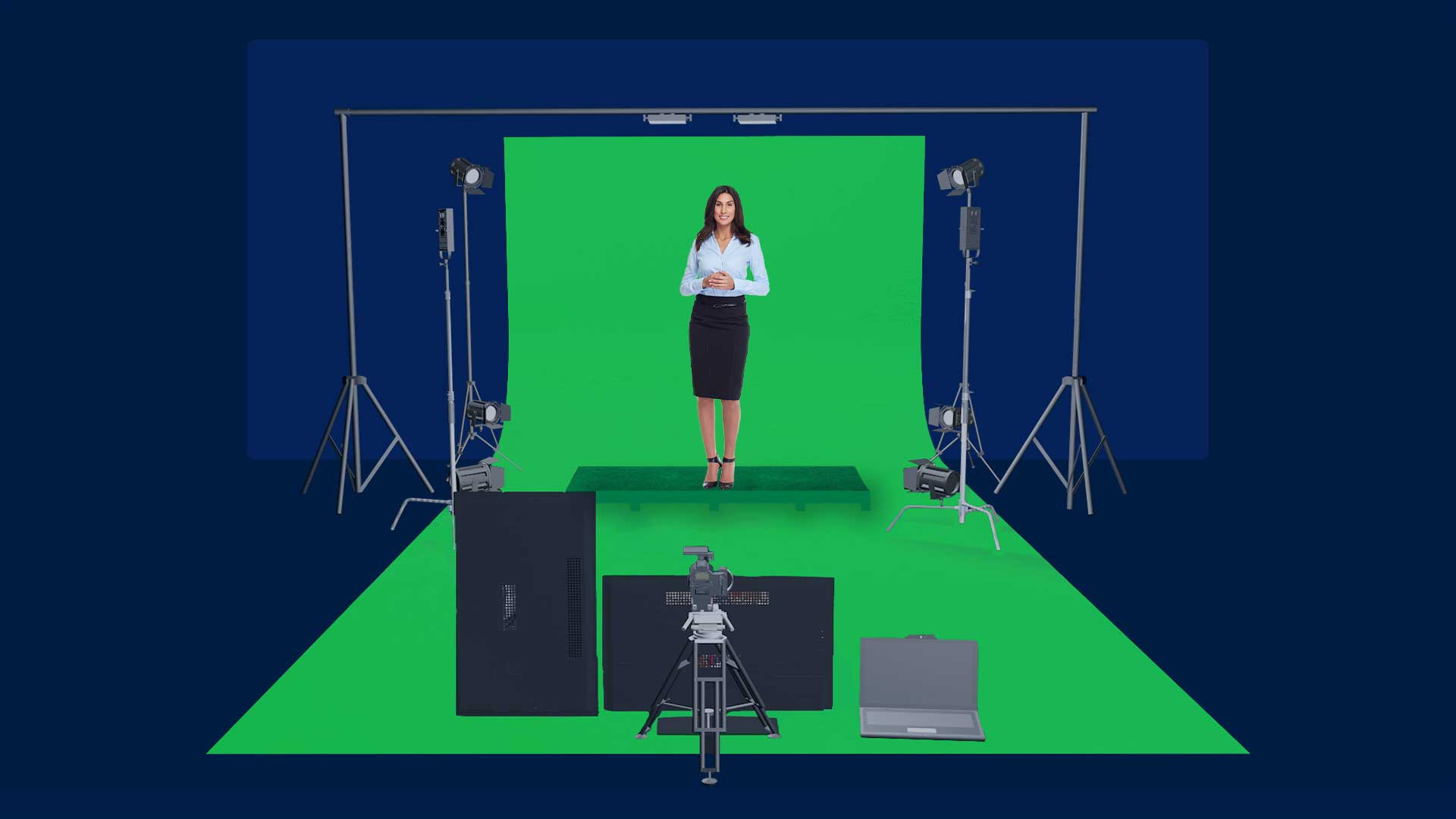 Because the technology relies on low latency, it helps prevent a delay between the speaker and the audience. No more weird talking over one another or forgetting to unmute, as often happens on videoconference calls.  
HoloPresence™ can also be used to project one presenter in several different locations. It's an end-to-end audiovisual solution that can transmit presenters holographically into one or multiple WeWork venues simultaneously. From a logistics standpoint, using this technology can help reduce time out of the office while travelling to or from or participating in off-site meetings, providing a solution for scheduling conflicts, travel restrictions, or other challenges.  
Try it out today in a WeWork building. This year, an initial 17 markets—cities from New York to Singapore—will have the HoloPresence™ technology at WeWork buildings. Additional locations will have the offering in 2022. This incredible network will allow WeWork offices to connect people around the world, providing a unique and compelling experience. For more information on this revolutionary technology, and how you can use it, visit wework.com/HoloPresence.
Hamid Hashemi is an entrepreneur with over 30 years of experience building and operating entertainment-based destinations in the US and abroad. Hashemi currently serves as the Chief Product and Experience Officer at WeWork, leading design, construction, and product innovation teams globally.
Prior to WeWork, he founded IPIC, a pioneer in luxury entertainment, building and operating award-winning dine-in cinemas and multiple restaurant brands, bars, and event spaces. Prior to IPIC, he founded Muvico Theaters and, in 1998, built the first stadium-seating cinema in the country, changing the movie-going experience.
Hashemi serves on the Board of Trustees of Pine Crest School and has served on various boards, including the Board of Trustees of the Museum of Discovery and Science in Fort Lauderdale, and the Board of Trustees of the Carl DeSantis Business and Economic Center for the Study and Development of the Motion Picture and Entertainment Industry at Florida Atlantic University.
Rethinking your workspace?