The global pandemic has accelerated a structural change happening in the corporate property industry. This change is similar to shifts that other industries, such as cloud computing, have experienced in the last decade. Business leaders are wondering how they can get more flexibility, optionality and cost efficiency with the products (or property) they procure, without sacrificing experience and quality.
The transition to cloud computing has clear parallels to what is happening now in corporate property. Cloud computing really took off after the global financial crisis of 2008, as businesses were looking for less cumbersome, less costly ways of storing data. The value propositions of cloud computing are akin to those of flexible property. According to cloud computing provider Amazon Web Services, users of cloud computing are able to:
Trade capital expense for variable expense
Benefit from massive economies of scale
Stop guessing capacity
Increase speed and agility
Stop spending money running and maintaining data centres
Go global in minutes
In 2008, flexible property was not available at scale, but it is now. As such, the corporate property industry is going through changes similar to what technology providers experienced after the global financial crisis. Companies are now accelerating their focus on flexible property. According to CBRE:
Here, we will explore what caused this structural shift and the strategies that CRE leaders can use to rebuild corporate property portfolios more effectively.
Business challenges are more acute due to the pandemic
Employers and employees have always faced unique challenges. The pandemic in 2020 exacerbated these challenges, which are as follows:
Employer challenges:
Forecasting revenue and fixed and variable expenses in highly volatile periods
Facing operational challenges when building a brand, products and services
Cost reduction and operational efficiencies have become even higher priorities in 2020. Adapting to this priority shift requires significant resources and can take a protracted amount of time with varying uncertainty of the outcome
Employee challenges:
A new solution to business challenges
While these challenges are not all new, the world's approach to solving them has evolved. Previously, business leaders only had two options to solve these challenges: bringing employees back to the traditional office or allowing them to work from home. But each option had a trade-off.
Bringing employees back to traditional offices: this may solve many of the challenges employees face while working from home. But it does not address employer challenges. That's because procuring, designing, building and operating large amounts of office space do not align with the primary objective of the head of commercial property, which is to identify and drive cost savings for the company.
Maintaining a permanent work from home model: enforcing more remote work policies may solve some employer challenges, but does not address employee challenges. Across industries, studies show that employees want to return to an office, at least some of the time.
In the past, you would have to compromise. There wasn't a situation that could achieve the objectives of both the head of commercial property (to keep costs low) and the head of people (to keep employees happy).
In 2020, however, with flexible property, you can. You can bring people back to the office and save money at the same time. Going forward, flexible property is the most effective tool to solve the above problems without compromise.
Property of the future
In the past, companies' property portfolios were static, with most companies under long-term leases. Going forward, due to the ever-changing needs of businesses and employees wanting more options of where they work, there is going to be more demand and utilisation of short-term flexible and on-demand space. In the future, there will be much more elastic property portfolios, with a heavier emphasis on flexible property.
The illustration below shows the ongoing transition of businesses' property portfolios.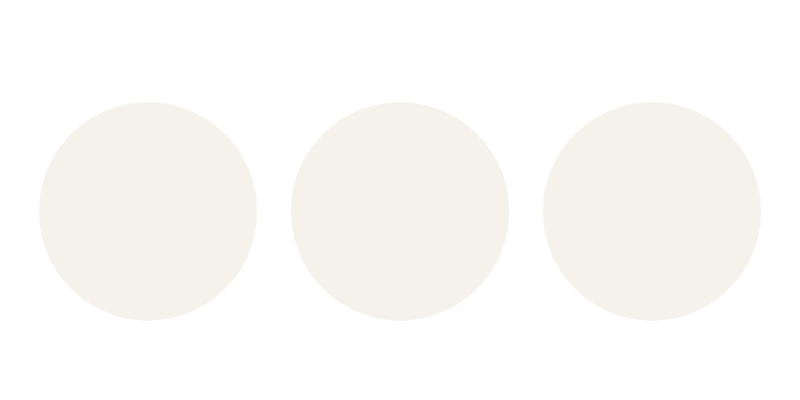 Companies will increasingly utilise a mixture of four models of space:
Long-term dedicated offices: these offices will be used for companies with stable headcounts that have had significant capital investment in major headquarters, with the willingness to accept the downside risk.
Shorter-term flexible offices: companies will use these offices for every other office need. (WeWork is uniquely well placed, with a portfolio of over 800 locations worldwide and office sizes that fit anywhere between one to 1,000 people. WeWork offers terms from one month to three years on spaces that are move-in ready and fully equipped with amenities.)
On-demand offices: companies could allow their employees to work from offices anywhere, utilising flexible space in an ad hoc, as-needed way. (WeWork enables this with All Access. For one monthly fee, you can allow your employees to work in any of hundreds of WeWork locations across 150 cities. Just as with the use of any other WeWork space, a company does not have to retain the operational and financial obligations of a dedicated office.)
Work from home (WFH) part-time: given the various changes occurring across all industries, there will likely be a greater allowance for employees to work from their homes, at least some of the time.
How businesses can successfully rebuild their portfolios
In order to build property portfolios of the future, companies will need to intentionally adjust and optimise the amount, usage and location of their spaces on a frequent, ongoing basis. Here are a few things companies should consider to get it right.
Company priorities: business leaders should ensure that the priorities of the business are reflected in the property strategy. Some priorities to consider are: minimising downside risk, redirecting capital investments allocated to property, operational efficiency and focusing on talent.
Metrics: using the right data, companies can stop guessing how much property their employees are occupying. That will allow them to stabilise annual property budget per employee, limit up-front capital investment, measure total obligations and average lease expiration, utilisation, square metreage per employee and employee satisfaction.
Time horizon: businesses used to forecast property needs in 10-year spans since that's how leases with landlords are structured. But a company's forecasting period for headcount is significantly shorter. With flexible property, a business can estimate budgeting and headcount growth just one to two years out, as opposed to five years or more.
Employee feedback: businesses ought to make property decisions based on what employees want. Through surveys and consistent re-evaluations, companies can determine individual employee preferences for where and how they prefer to work.
Space options: companies should use various kinds of office space in the future, including long- and short-term offices, on-demand offices and working from their homes. There are more options for workspace than before, including WeWork All Access, which allows employees to work from offices that they choose. Business leaders can now bundle these variations when rebuilding their portfolios for maximum flexibility.
Flexible deal structures: WeWork is exploring new flexible options available to businesses, such as allowing the transfer of financial obligations within a region from one asset to another. This would make the hub-and-spoke model shown below a viable solution, allowing businesses to adjust their 'spokes' throughout a city on a periodic basis.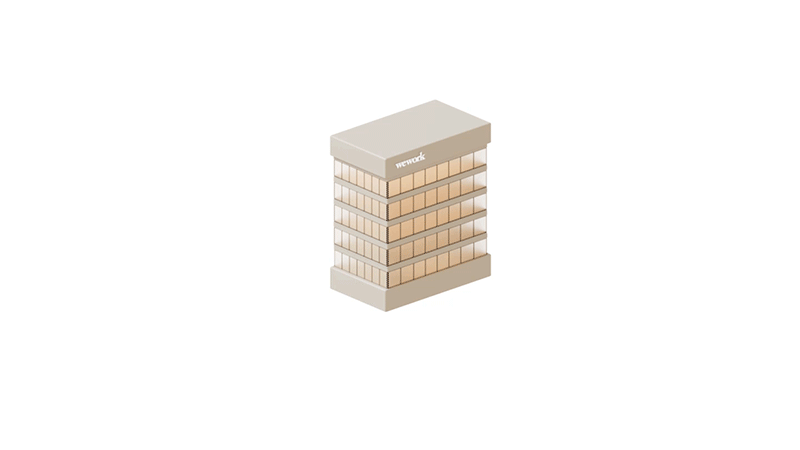 We will look back on 2020 as the year that the corporate property industry went through a necessary structural change that benefits the users by making property flexible, in the same way cloud computing has benefited so many companies in the last decade. This is a major structural shift for corporate property that has been accelerated by the pandemic.
Businesses transitioning from traditional forms of property usage to more flexible ones will need to think differently as they go through this change. But there is no need for concern – we are simply going through the same transition that many other industries have been through in previous years. The shift to flexible property will enable companies to adapt at speed, with certainty, with less downside and with no compromise to the employee experience.
Michael King is a senior director in the enterprise team at WeWork, responsible for the implementation and execution of transaction and portfolio strategies for WeWork's largest clients. King holds a Master of Applied Finance and has experience in leasing, valuation, acquisitions and divestments across office, retail and industrial sectors, executing transactions in Australia, Europe and the US. Prior to WeWork, King worked in investments for a market-leading REIT.