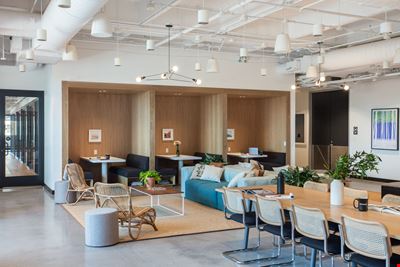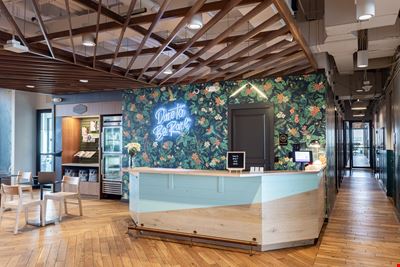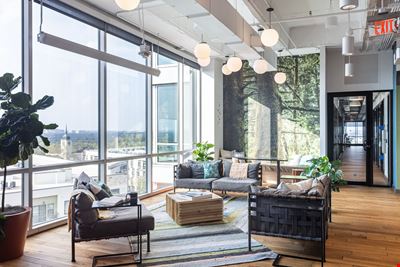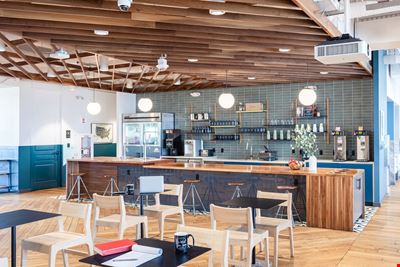 Interested in this location?
Complete the form below to book a tour or connect with one of our team members to learn more.
Available spaces and solutions
Recommended for you
Private Office
Move-in ready private workspace for teams of all sizes with your choice of shared or private amenities—plus Full Floor options available for added privacy and personalization.
Let's start a conversation
Workspace for the Day: WeWork On Demand
Book access to coworking space or a private office for the day. Learn more
Meeting Rooms: WeWork On Demand
Book conference rooms by the hour for groups of all sizes. Learn more
Monthly Membership: WeWork All Access
Access to hundreds of coworking spaces near you and around the world. Learn more
*Plus applicable taxes and fees
Dedicated Desk
Your own desk in a shared office. Flexible commitment terms.
Private Office
Select your move-in date and capacity to view inventory.
Full Floor Office
With private amenities and options for personal branding.
Professional amenities
Cleaning services Mother's room Dog-friendly Parking Bike storage Showers Electric vehicle charging stations Event space
Learn more
Amenities
Cleaning services
Mother's room
Dog-friendly
Parking
Bike storage
Showers
Electric vehicle charging stations
Event space
View all amenities
Location
3300 N Interstate 35 Suite 700 Austin TX 78705
Nearby transit
Parking Garage available

I-35

3409 Red River/Harris

Storage available
Coworking Space in Austin
Looking for office space as colorful as Austin? WeWork University Park is a haven for creators of all kinds. Our unique coworking space in central Austin is home to a diverse mix of newly minted startups and some of the biggest names in the tech sector. Conveniently located just off I-35 between the University of Texas and the city's burgeoning East Side, the building is walking distance from a wide selection of bars and restaurants and offers easy access to downtown—just a 10-minute drive away. The building is canine cool, so feel free to bring your favorite four-legged friend. The building is canine cool, so feel free to bring your favorite four-legged friend, and take advantage of the on-location around-the-clock fitness center to stay in shape. For an energizing environment that keeps your business moving, power up at WeWork University Park.
An Elevated Office Space
Designed to feel like a tropical oasis deep in the heart of Texas, our award-winning office space in central Austin offers an experience unlike any other in the city. Floor-to-ceiling windows—overlooking Austin's central business district and the rolling landscape of Hill Country—infuse the space with abundant natural light and provide stunning views of dazzling sunsets. Natural wood finishes, botanical-printed wallpaper, and eye-catching rope installations from local native artist Grace Teng come together to a create a vibe that's both soothing and inspiring. Complete with vibrant conference rooms and a game area, this unique coworking space has everything you need to keep your team firing on all cylinders. Break away from the ordinary at WeWork University Park.
What people are saying
Chris Smith
April 04, 2023
Easy in & out wework in Austin, team is always friendly, I helped finish the puzzle out on the kitchen counter.
Zainab Iqtidar - Kahoot
August 03, 2022
Sebrina Deel
May 02, 2021
The associates were very friendly and helpful. Spacious meeting areas end a spacious break room.
Robert G
September 07, 2018
Excellent venue for group meetings. Lots of hip urban professionals give the place a youthful energy. Good selection of beverage options with cold brewed coffee on tap.
Dave Torres
August 24, 2017
Great environment for productivity & collaboration.