WeWork hit a major milestone in December, opening in our 100th city around the globe.
Two new WeWork locations are firsts in their countries: Manila in the Philippines and Warsaw in Poland. A fourth city—Osaka—was added in Japan, joining WeWork locations in Tokyo, Fukuoka, and Yokohama.
That compares to just over a year ago when WeWork was in 65 cities across 20 countries. To date, we have opened a total of 425 locations, compared with 207 at this time last year.
Agnieszka Lekszycka, a community manager at Warsaw's newly opened WeWork Grzybowska 62, says members were excited to move into their offices at the beginning of the month.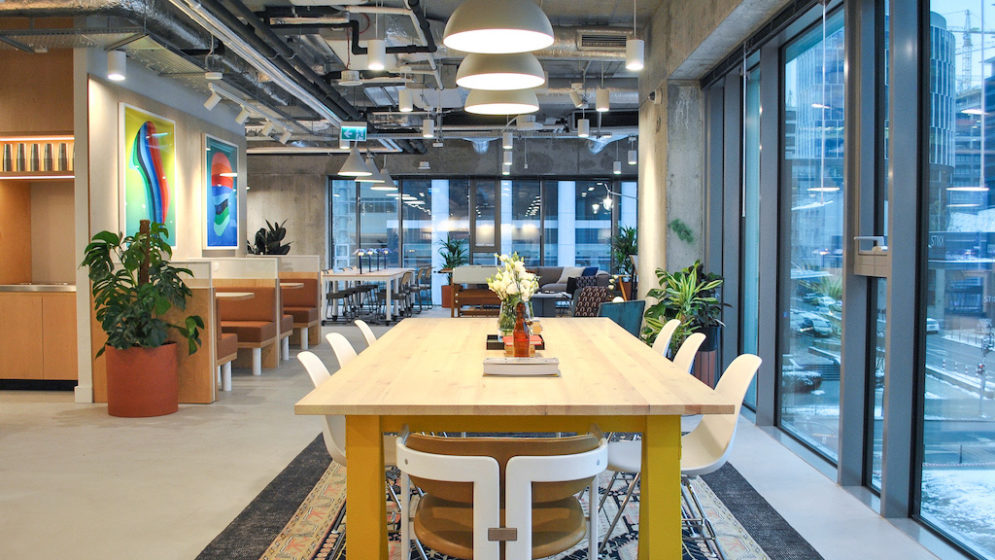 "Our members really like the vibe and how the building is already transforming the neighborhood," says Lekszycka. "But most of all, they enjoy the community. It was amazing to hear people introducing themselves and exchanging tips even on the first day."
In Manila, community manager Wilmer Suzara says new members are already referring friends to WeWork Uptown Bonifacio Tower Three.
"WeWork's first location here in Manila is being very well received," says Suzara. "The common areas are always bustling with members interacting with each other, and the events are always well attended."
The continued expansion in Europe, Asia, and Latin America shows how WeWork is truly an international company. In 2018, for the first time, more than half of our growth was outside North America.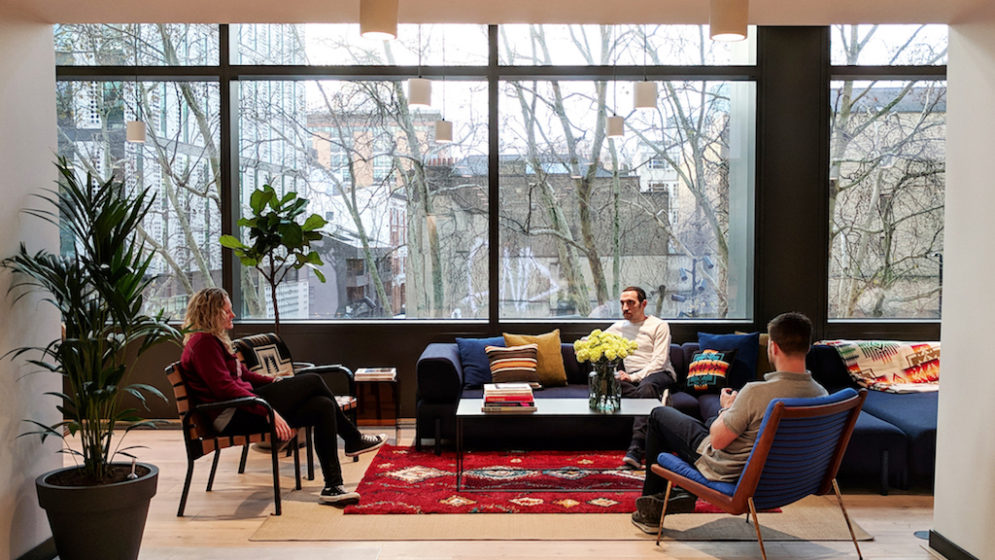 WeWork is part of The We Company, which co-founder and CEO Adam Neumann announced last week as a way of "bringing all of our business ambitions together to operate in service of how we work, how we live, and how we grow."
This month WeWork also added multiple locations in the UK, our largest market after North America.
"We have had amazing feedback from members," says Nátaly Bonato, community manager at WeWork 30 Stamford St in London. "The simple design with bold, fun colors; the amazing views; and the communal spaces have been talking points among our members."
One of the design features of the newly opened WeWork Mariano Sanchez Fontecilla 310—our second location in Santiago, Chile—is a circular stairway in a striking shade of blue that draws people inside.
"Our common floor is on the ground level of the building, and due to its amazing design we are attracting a lot of attention," says community manager Inge Marowski. "It is giving us the opportunity to become known in the area."