At WeWork, everything we do is informed by a deeply held belief that, in all things, we are better together. Whether it's a collaborative conversation about a new product, repainting the walls, or investing in a new city, communities are always more creative, more resilient, and ultimately more successful than any individual.
It's that belief that makes our decision to invest in Detroit one of the easiest decisions we've ever made. In the coming months we'll be opening our first of two Detroit locations on Woodward Avenue. This central artery has connected Detroit's innovators and entrepreneurs for over a century. Today, we're excited to connect creators to the space, community, and services they need to make a life, not just a living. They will have access to a global network of more than 65,000 WeWork members across more than 100 locations around the world.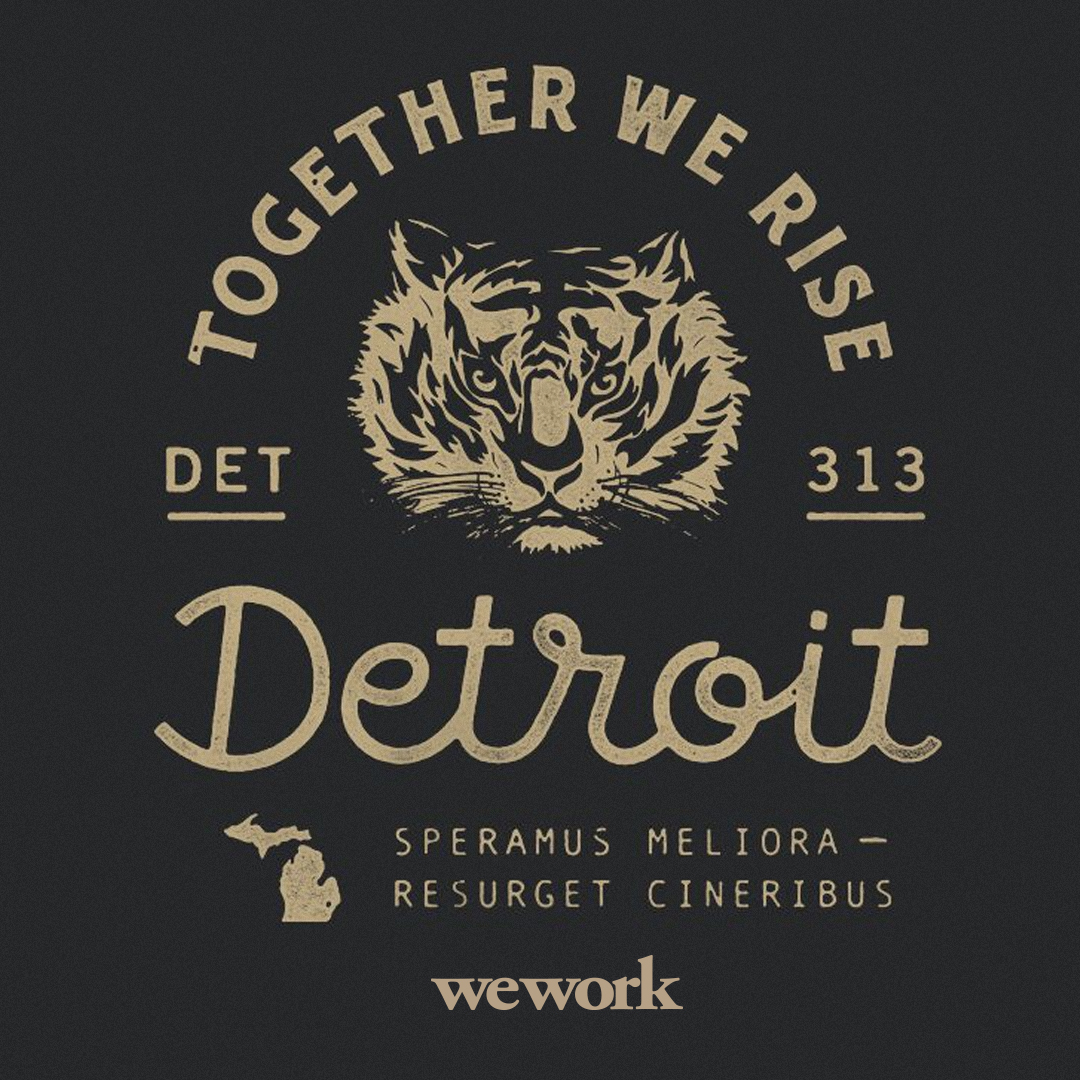 We're doing this together with our amazing partners at Bedrock. Bedrock has a long history of investment in this great city, but more importantly, it's a Detroit company led by the city's sons and daughters. WeWork and Bedrock will truly be better together.
We're doing this together with the City of Detroit. Today, the Motor City has carefully cultivated a thriving technology industry, vibrant cultural scene, and world-class talent pool. Detroit knows better than most that the world is changing, that the nature of work is changing, that the nature of cities is changing, and we're incredibly excited to join them in building the future.
Most importantly, we do this together with the entrepreneurs and small businesses of Detroit. In addition to being famous for its Fortune 500 enterprises, Detroit's success has also depended on the innovation and ideas of people across multiple industries, and we're here to support all creators embracing a new way of working and living, from the mother of three who decides to start her own business to the engineer who keeps waking up in the middle of the night with that itch that he's onto something big.
We're grateful to Bedrock and the people of Detroit for welcoming us into their community, and we look forward to returning the favor. See you soon, Detroit!
Learn more about WeWork in Detroit.