Since 2006, the nonprofit charity: water has helped bring clean and safe drinking water to more than 6.4 million people in developing countries.
WeWork and charity: water are both mission-driven companies, and over the years, we have supported their cause by offering space and support. There was no more fitting organization to partner with than charity: water to launch WeWork's first formal charitable partnership.
Today, WeWork and charity: water are teaming up to further the mission and vision of both organizations. One of WeWork's signature perks is its fresh fruit-infused water. Now, every time a member enjoys this refreshment, they will be reminded of WeWork's commitment to bringing clean water to communities in need, and hopefully be inspired to take action.
WeWork has agreed to donate $30—the average amount it takes to bring clean water to one person in a developing country—each month for every fruit water dispenser in our 28 locations throughout New York. The partnership will kick off Oct. 26 in 10 marquee NYC WeWork locations and will roll out across the rest of the city's locations in the following weeks (164 coolers in total).
WeWork's water dispensers have been redesigned to drive members to a custom landing page where they are invited to join The Spring, charity: water's monthly donation program. WeWork will match the first month of all new signups, amplifying the impact of every individual's gift.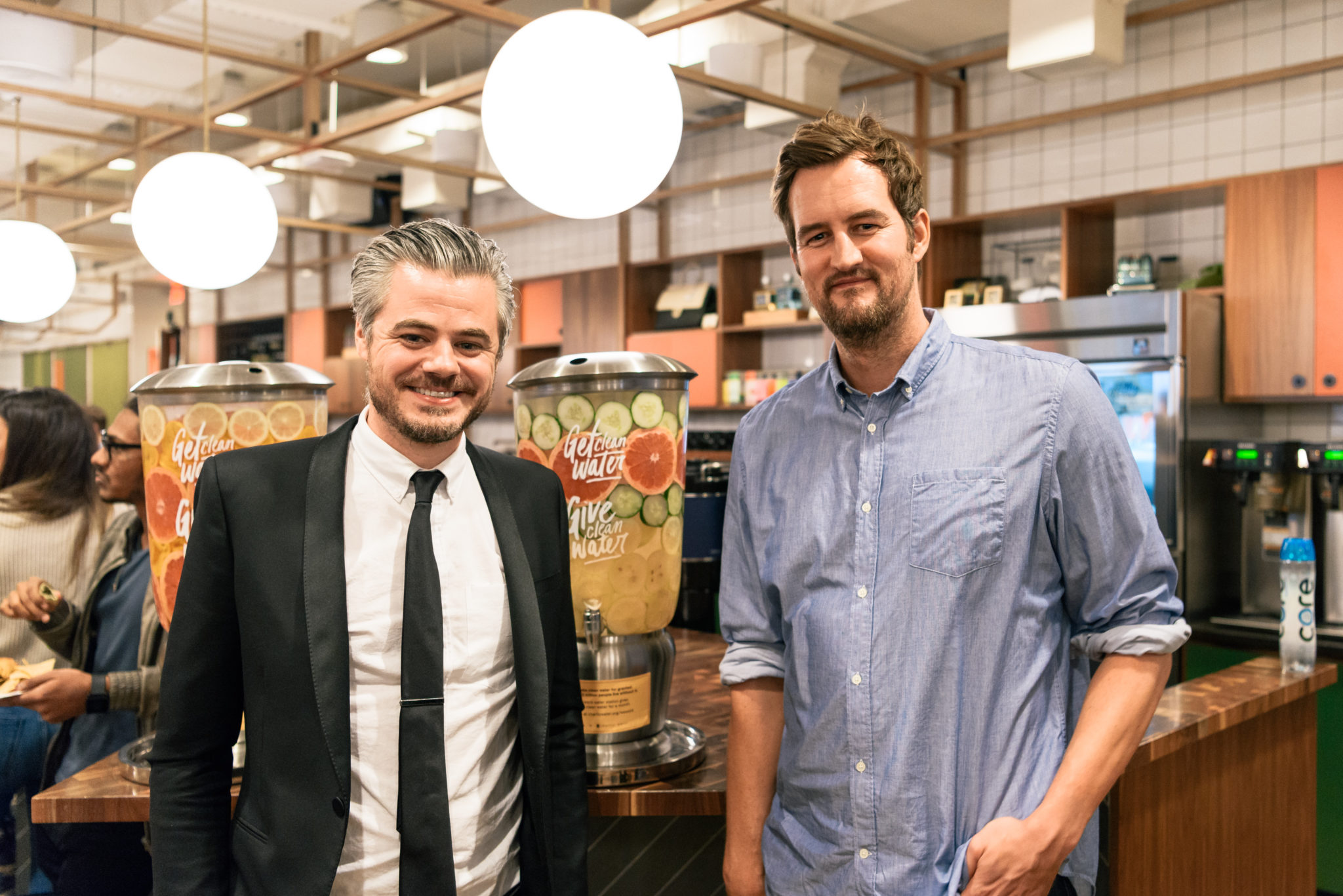 WeWork co-founder Miguel McKelvey recalls: "For WeWork, the partnership not only underlines the importance of the charity: water mission, but it is a show of support for Scott [Harrison, founder of charity: water], who has gone about his business in a way that embodies what WeWork stands for: for the community, for the greater good, not just for profit."
Harrison, founder of charity: water, adds: "We're proud to be working with a company like WeWork that shares many of our core principles—community, transparency, and innovation. For a relationship that goes back many years, this is an exciting step forward for both organizations."
WeWork is proud to have helped charity: water establish its roots, and now to be supporting the flourishing organization with this official partnership, which embodies the idea that businesses can be a force for good.