When she works out, Kimberly Kesting isn't the kind of person who pops in her earbuds and tunes everyone out. She likes getting feedback from a favorite instructor, high-fiving friends in the cardio room, or chatting with someone new in yoga class.
So when she heard about Rise by We, she was intrigued.
"It's very community oriented, which is what I really love about it," says Kesting. "When I took a tour a couple of weeks ago, I thought to myself, 'Sold!'"
Kesting is one of the inaugural members at Rise, the first wellness facility that offers community-based classes, multiple fitness studios, personal training, wellness programs, and a complete spa experience—all under one roof. Located in New York City, the cutting-edge facility officially opens its doors on Oct. 17.
Boutique fitness studios focusing on one type of exercise have become extremely popular over the past several years. What makes Rise different is that surrounding its central workout area (called "Turf") are three distinct spaces: the Flight Studio, which offers high-intensity aerobic workouts; the Fight Studio, with everything from ancient martial arts to the latest boxing techniques; and a yoga studio that's a serene sanctuary offering relaxation and rejuvenation.
Jooin Im, one of the instructors, started off teaching at several different WeWork locations. When she was offered the opportunity to teach yoga at Rise, she jumped at the chance.
"I'm so excited to be teaching here," says Im. "Walking in the door, it feels like there's already a community built in."
The crisp, modern design encourages people to interact with others, says Im. The lighting, the music, and even the shape of the rooms bring people together.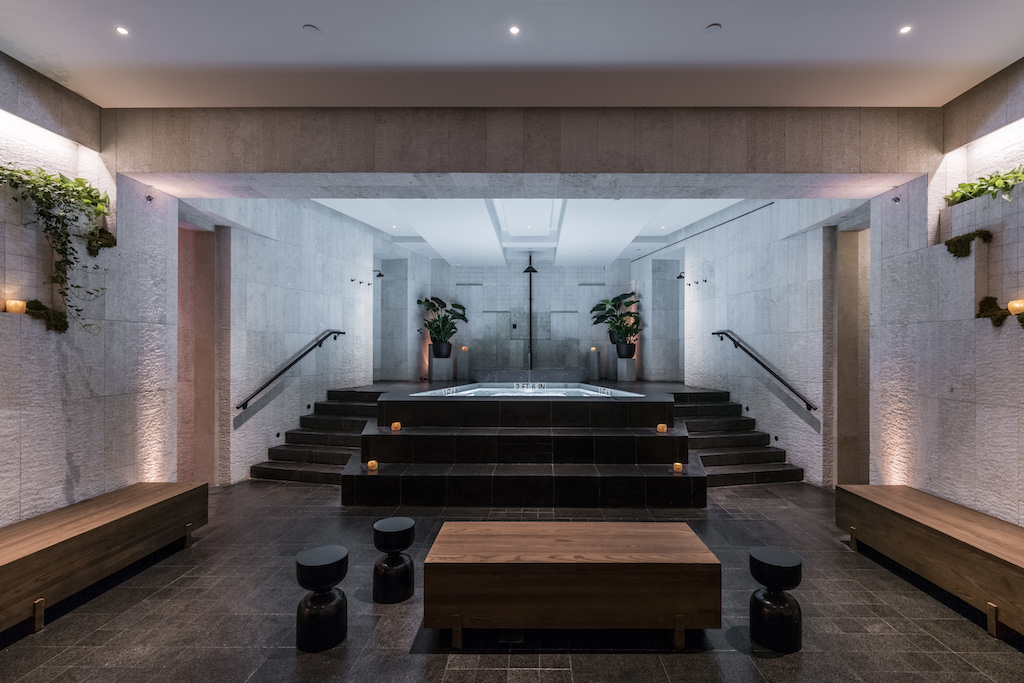 Connecting everything is the Superspa, freely accessible to everyone at Rise. Situated between the locker rooms are a sauna, steam room, cold plunge pool, and a communal hammam area. There's even a juice bar where you can enjoy healthy snacks and cold pressed juices.
Wellness has long been a part of WeWork's offerings for members and employees—from fitness classes, meditation spaces, restful retreats, and more—but research has shown its members want and need more holistic approach. WeWork Wellness began as a pilot program in early 2016, and since then has begun offering 20 to 30 fitness classes each week in its New York locations.
The company has also begun extending these offerings outside its physical spaces, including weekly soccer, basketball, and volleyball pick-up games. This includes tournaments every few months, including a recent one in Brooklyn.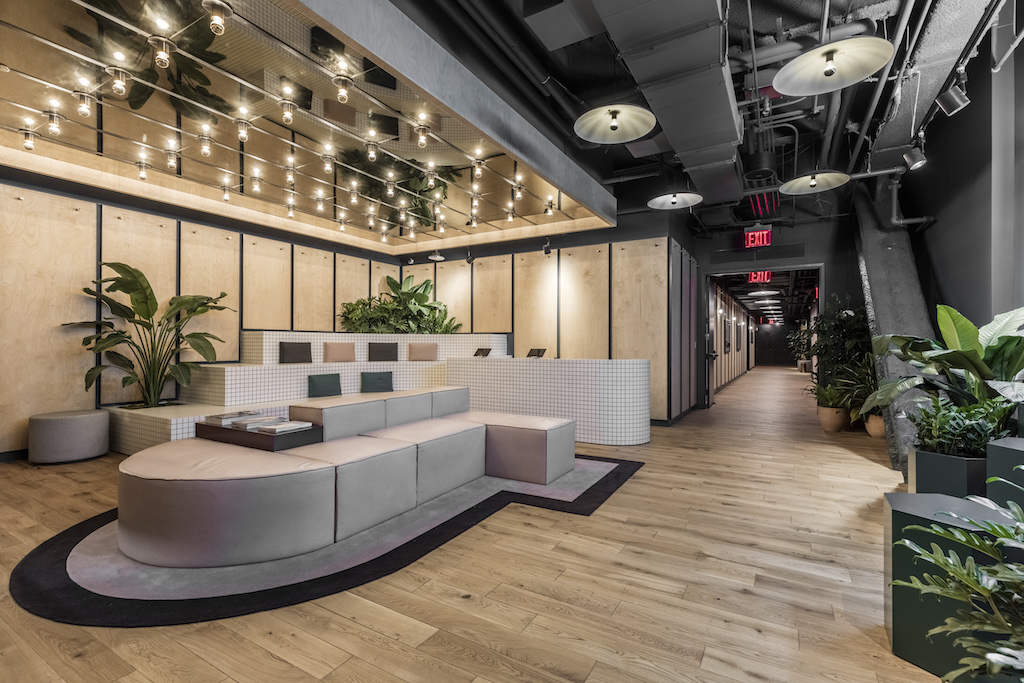 The program is now expanding to other cities. Community Wellness leads are now is all the company's major markets, and within the next few months the goal is to expand the New York offerings to other cities.
Rise is an extension of WeWork's commitment to wellness. Anyone can become a member, whether or not they're members of WeWork or WeLive. A variety of memberships—from one-class passes to monthly unlimited plans—makes it easy to make it a part of your regular schedule.
Rise is located at 85 Broad Street in New York's Financial District.