Carrie Schulz admitted that she was a little apprehensive. The design director for WeWork Tokyo says the fact that two new locations are opening this month in Japan's capital city, and a third is being expanded, means a lot of work for her team.
"We're still working through our first few projects here," says Schulz. "We've been nervous about the space and how it would be received."
On top of that, her team was already moving forward on a full roster of other buildings. The good news was that members—many of whom had booked their offices long before construction had wrapped up—were enthusiastic about their new workspaces.
"The reception so far has been great," says Schulz. "The common space is busy all day. If you get here at 8 a.m., people are already working in the seating area. If you're leaving later in the evening, people are still here. To see people enjoying the space is heartening as we move into the next round of design."
The pace has been rapid, even by WeWork standards. Two months after unveiling its first location in Tokyo, WeWork announced this month the opening of two new buildings, WeWork Ginza Six and WeWork Shimbashi. Along with WeWork Ark Hills South and WeWork Marunouchi Kitaguchi (which opened three floors last month and this month is adding a fourth), this makes a total of four Tokyo locations.
And that's not the last of the openings. Already announced for the next few months are WeWork Iceberg Building and WeWork Hibiya Park Front. Demand in Tokyo has been strong, with locations opening at or near 100 percent capacity.
Counting the two Tokyo locations, WeWork is opening 10 new locations in April. In addition, it added to its footprint in 14 existing locations. That brings the company to 242 locations across 73 cities and 21 countries.
London added two locations, with WeWork 131 Finsbury Pavement and WeWork Hammersmith: Brook Green. The total number of London locations is 33, making it WeWork's largest market outside of New York.
Madrid unveiled its second location for the year, WeWork Paseo de la Castellana 77. Seoul added WeWork Yeouido Station, and Tel Aviv added WeWork Menachem Begin 144. There were also openings in Houston, Seattle, and Austin.
Schulz says the design of the Tokyo buildings has to be tailored for how locals prefer to work. For example, meeting spaces have to be larger because member companies want to include their whole team. One recent design included two boardroom-sized conference rooms to accommodate larger groups.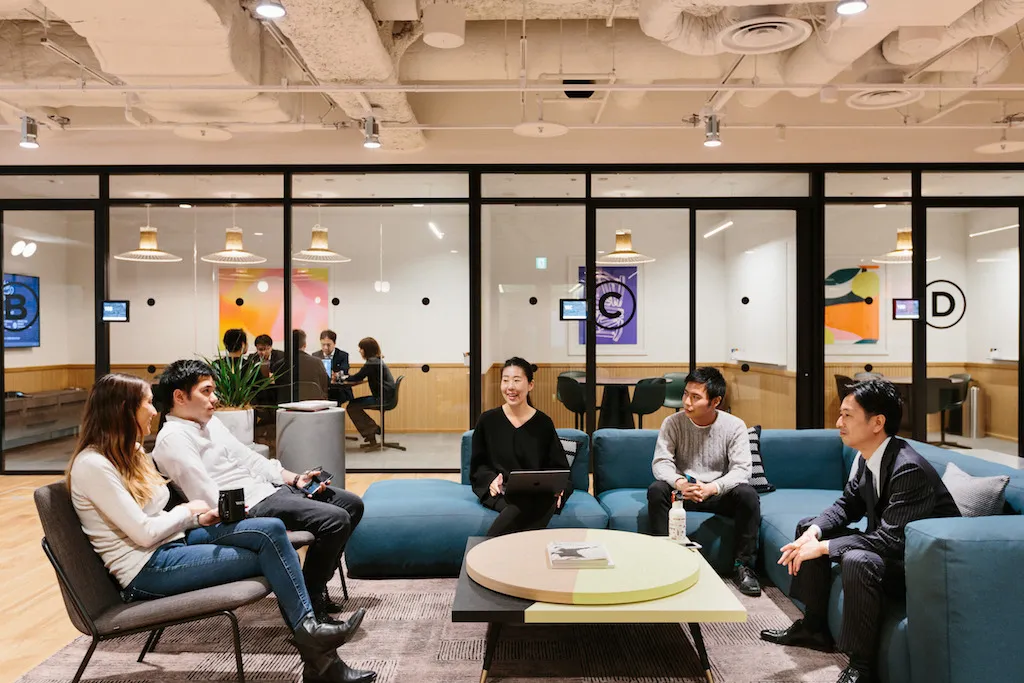 And because members often invite others to join meetings in progress, her team needed to rethink the design of conference rooms.
"Our members here need more flexibility for meetings," she says. "In conference rooms we added side benches that can function as extra seating for newcomers. When they aren't needed, they aren't in the way."
Ebbie Wisecarver, WeWork Tokyo's development director, points out that while WeWork has a global playbook, it still tailors its locations to take care of local needs. Minor décor changes make a big difference.
"Even thing like coatracks," says Wisecarver. "We never have them in our buildings, but people use them all the time in Tokyo. And umbrella stands. The umbrella scene here is a thing. We are making sure we have those as well."
The US-based WeWork—which provides space, technology, and services for companies of all sizes—has been making a big push beyond North America. This year, nearly two-thirds of the company's growth will be outside of the US and Canada. For the first time since it was founded in 2010, the majority of its desks will be outside the US.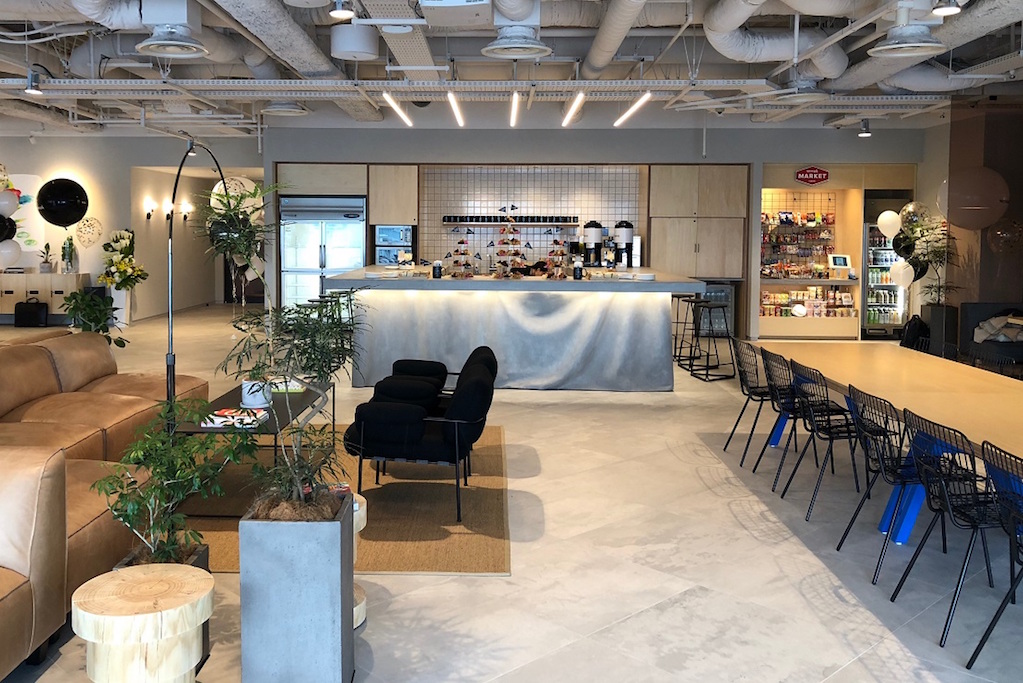 Wisecarver, who has worked on WeWork projects in Australia and India, says that she is thrilled every time a new building opens.
"When a building finally opens, it's magical," she says. "People are blown away by how effortless it came together. All the pain and struggle and late nights melt away. We remember that we are creating a community here."