Around the world, companies of all sizes find space to succeed at WeWork. Our case studies share their unique stories.
In 2018, Mixpanel, the hypergrowth user analytics company headquartered in San Francisco, noticed a pattern growing in their customer base. International companies, from hot startups to innovative enterprises, were exploring how Mixpanel could help them innovate and understand their customers better.
With 40% of their annual recurring revenue (ARR) coming from companies based outside the United States, Mixpanel knew international offices were critical to the company's growth strategy and customer satisfaction.
At the time, in addition to San Francisco, Mixpanel had offices in New York City, Long Beach, California, and Seattle, but nothing overseas. Given the various languages and cultural nuances of their clients, they needed their teams to be embedded in the communities where their prospects and customers lived and worked so they could provide great localized service.
They needed a quick and way to open new offices in the right buildings in the cities they were targeting.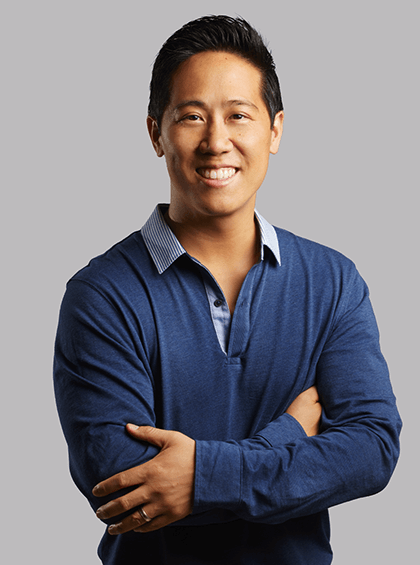 We can fly someone out for a week to the new WeWork office, and—boom!—we are ready to open there.

Justin Lau, Mixpanel VP of finance
Rapid international expansion—from London to Singapore
Seeing a big need to connect to customers and partners throughout Europe, Mixpanel decided to kick off their international expansion by establishing a London office.
Not only were several of Mixpanel's customers in London, but the city's connections to the European mainland made it an ideal regional hub. Quickly, a one-person shop grew into a larger team based at a WeWork London office.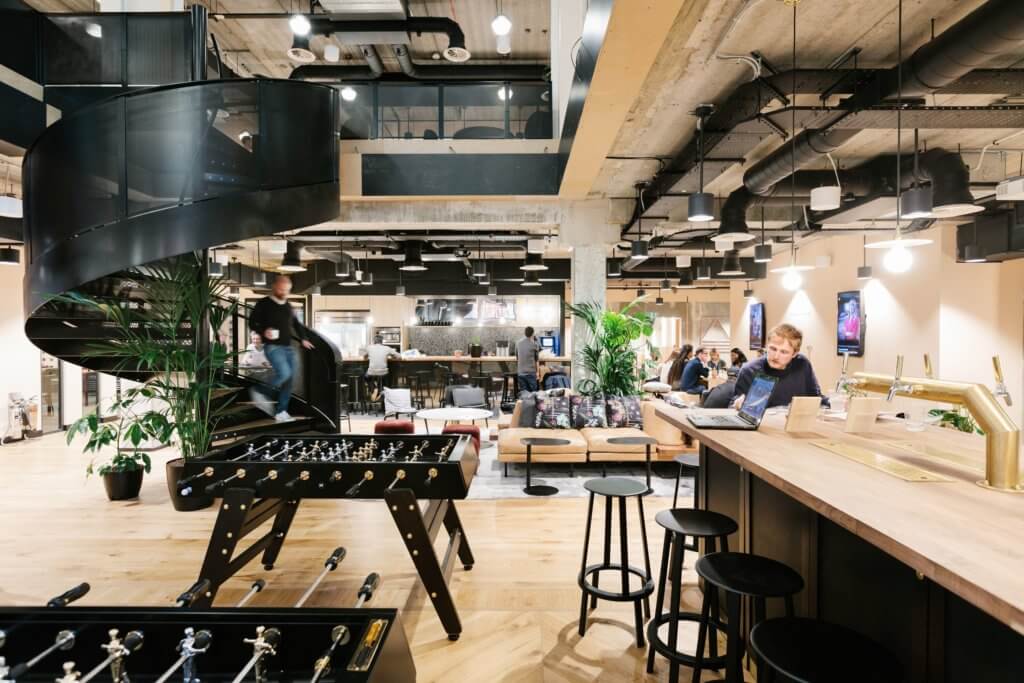 Because their product is popular with startups, Mixpanel looked to expand to cities with reputations as international technology hubs, such as Paris and Barcelona. And Singapore gave them easy access to Asia Pacific. To make sure they were still covered as U.S. business grew, they also opened a regional office in Austin, Texas.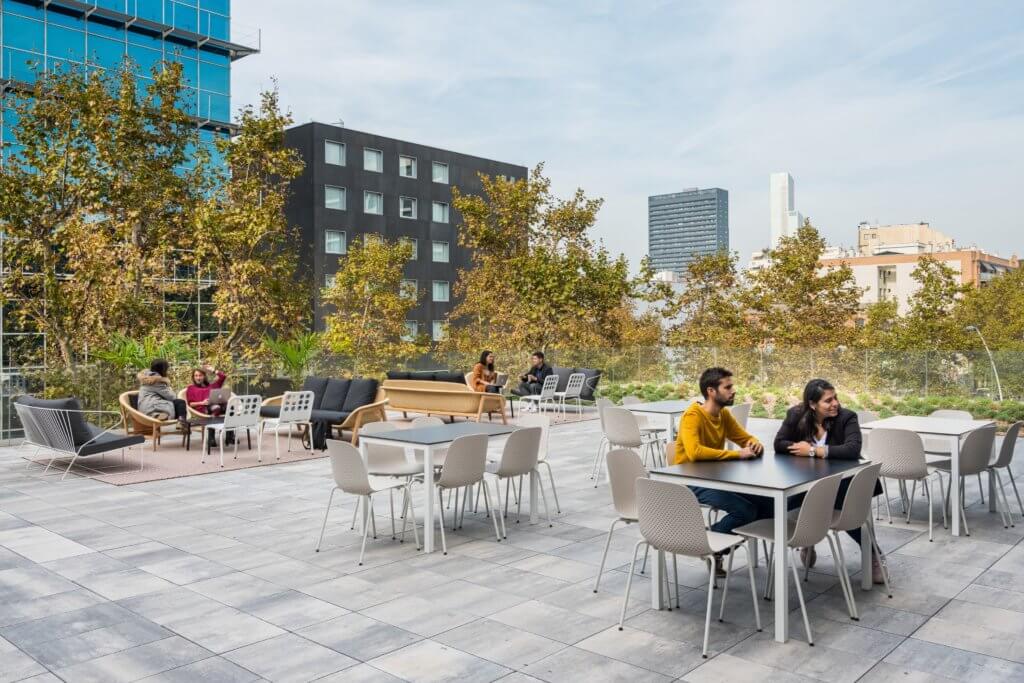 It was an unprecedented period of growth for the 10-year-old company, and notable growth for a company of any size. In just 18 months, they doubled their number of offices and are now up to nearly 400 employees around the globe. Mixpanel saw WeWork as the only company able to match their ambitious office growth plans.
"WeWork gives us the ability to test a market, grow, and scale to fit the needs of that target region" said Mixpanel VP of Finance, Justin Lau. "We can fly someone out for a week to the new WeWork office, and — boom! — we are ready to open there."
Speed to operation is essential
Speed is key to companies that want to get into a new market and test the demand for their product quickly. With WeWork, there's no need to hire an operations person, an office manager, or receptionist for each location. That greatly decreases the time it takes to get up and running.
Mixpanel took full advantage of the quicker time to operation, a key part of running an efficient business.
"Typically it would take at least six months to set up a new office," Lau said. "Find a city, find a broker, do a market check, get a bunch of proposals, come down to it, plan for construction, organize labor and contracting, get compliance, a hiccup that delays it more, lose a month of rent because you're not up and running yet."
Flexible leases and configurable office layouts provide another advantage by reducing the risk of a long-term commitment and allowing for easier growth. In Singapore, Mixpanel has expanded their space three times already to accommodate their rapid growth. They started with eight employees and quickly grew to 30.
"We are constantly adjusting our headcount and space needs," Lau said. "With WeWork, you get to reconfigure and tack on more square feet dynamically—almost like working with Legos."
Of course, money is always at the heart of any real estate deal. And Mixpanel found that they saved thousands by avoiding the traditional back-and-forth between brokers and lawyers, along with eliminating the need to hire an office manager.
Attracting and retaining talent: It's all about location
A convenient location is also paramount for Mixpanel, particularly when it comes to attracting and retaining top talent. That's why they were attracted to WeWork's global portfolio of conveniently-located buildings. They were confident that each building had been deliberately selected by experts in those cities and markets.
Their New York office, for example, is at 18 West 18th Street in the heart of Midtown Manhattan. It's an easy commute from anywhere in the New York area, and includes a ton of custom features built in conjunction with WeWork.
There's extra soundproofing in the internal meeting rooms and a unique area for all-hands gatherings. And because the New York office is primarily a sales office, Mixpanel wanted to create a stream of energy with open spaces. So the conference rooms run along the edges, simulating a funnel effect.
"When they saw it," Lau said, "our employees said, 'Wow! It's a spectacular office.'"
It's just a part of Mixpanel's total of nearly 500 desks with WeWork, spread across individual workstations, small private offices, large private office suites, and a Headquarters by WeWork full floor space.
Mixpanel's ability to have office space on demand – or "office space as a service" – means they can engage their clients more easily, ramp people up quicker, and double down on their commitment to top-notch customer support.
"Conservatively, we estimate that we can open an office three times faster by going through WeWork with equal or better quality and locations," Lau said.
Need satellite offices / regional HQs for international expansion? Get in touch