This article originally appeared on The Economist Impact.
Back in 2018, Zilch was a tiny company with huge ambitions. Newly founded and with the aim of disrupting the fast-growing "buy now, pay later" sector, its staff roster at the time consisted of just three people: CEO and founder Philip Belamant, CIO Sean Hederman, and COO Rakesh Harji. Recognizing the company's huge potential and need for top talent, in early 2019 the trio moved to their current headquarters at WeWork 123 Buckingham Palace Road in London—a strikingly modern building, near Victoria Station, with well-connected transport links and space to grow. "That's when we started to hire," Belamant says.
Flexibility was a key factor in choosing WeWork as their workplace partner, Belamant says. "You have an aspiration that the business will do well, but you're not sure when the inflection point will arrive and at what speed you'll need to hire or where you might need those team members," he explains. "WeWork offered a very flexible setup to begin with, and we grew from there."
The years that followed have seen vertiginous growth for the company as a result of the runaway success of its model, which offers users a card with a personalized credit line, zero interest, and no hidden fees. Last October, following its latest funding round, Zilch was valued at more than $2 billion, setting a record as the fastest company in Europe to reach $1 billion "unicorn" status. Its customer base has mushroomed from zero to 2 million, and those three employees have now multiplied to more than 200.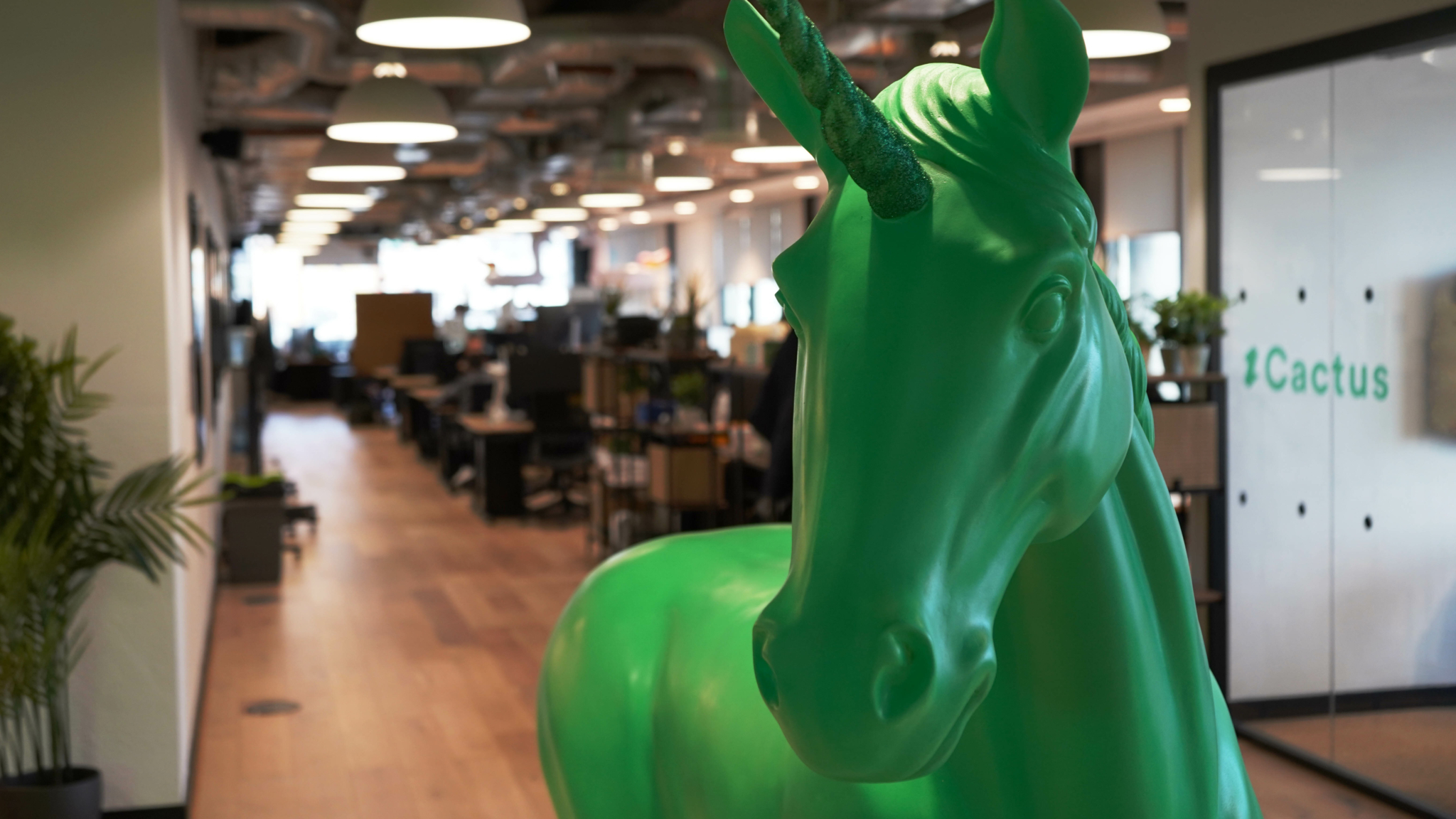 Today, Zilch occupies about half a floor at WeWork 123 Buckingham Palace Road. Its full-floor office has been customized to feature Zilch's own branding, including its standout super-green neon logo. The space features six meeting rooms of different sizes, breakout areas, a boardroom, and a pantry area—all designed for employees to connect and collaborate.
"The office is the central point of our business and our culture," Belamant explains. "We have a young team, and we wanted to give them an environment that made them excited to come to the office, and where visitors, such as investors and potential recruits, can feel the positive energy, come in, and go, 'Wow, this is nice!' The space is beautiful, the location is phenomenal, and the service has been fantastic."
The challenge: Reimagining workspace in the wake of the pandemic
While navigating rapid growth, the company has also had to adapt to new ways of working as a result of the COVID-19 pandemic. When the UK's work-from-home guidance was lifted last summer, Belamant and his leadership team needed to decide how best to combine the newfound flexibility employees were enjoying with the need to maintain and continue building Zilch's strong company culture.
"Especially for startups, building the culture of the business is fundamental to succeeding, and it's very hard to do that on Zoom," he says.
The answer was hybrid working. A global survey carried out last summer by Economist Impact on attitudes to work-life balance in a post-COVID age found that for almost half (46 percent) of business leaders, the need for flexibility dictated their company's approach to the return to the office. For Belamant, this was certainly the case, but it was flexibility with a layer of structure: Zilch employees were now working in the office on Mondays, Wednesdays, and Thursdays, and working remotely (or at their nearest WeWork) on Tuesdays and Fridays.
WeWork offered a very flexible setup to begin with, and we grew from there.

Philip Belamant, CEO and founder of Zilch
With everybody coming in on the same days, it reduces the possibility of proximity bias, when those who are present are more likely to be involved in projects or gain promotion, Belamont says. "We wanted to avoid situations where people can say, 'I wasn't there, so why did this decision get made?'" he says. "Our view was, let's agree that when we're in, we get everybody in, so that we can all be aligned and feed off one another's energy."
The solution: Room for everyone to collaborate safely, all at once
One of the primary concerns that workers have as they return to the workplace, Economist Impact found, is safety in communal spaces and busy offices (25 percent). Belamant says the scalability that WeWork provides was a key factor in assuaging such worries. Zilch could extend its office space as needed, allowing working areas to be better spaced out.
Furthermore, WeWork implemented health and safety measures across its portfolio of buildings worldwide, which alleviated the work for Zilch management and reassured Zilch employees that the necessary steps had been taken for their safety and comfort. These measures—which include enhanced air quality, more frequent cleaning schedules, and behavioral signage to help guide members through its space—were awarded a Global Certificate of Conformity by Bureau Veritas, an internationally recognized testing, inspection, and certification organization.
In London, Zilch began making use of the hub-and-spoke model last summer, allowing employees the choice of working from its HQ in Victoria or visiting a WeWork location that is closer to their home.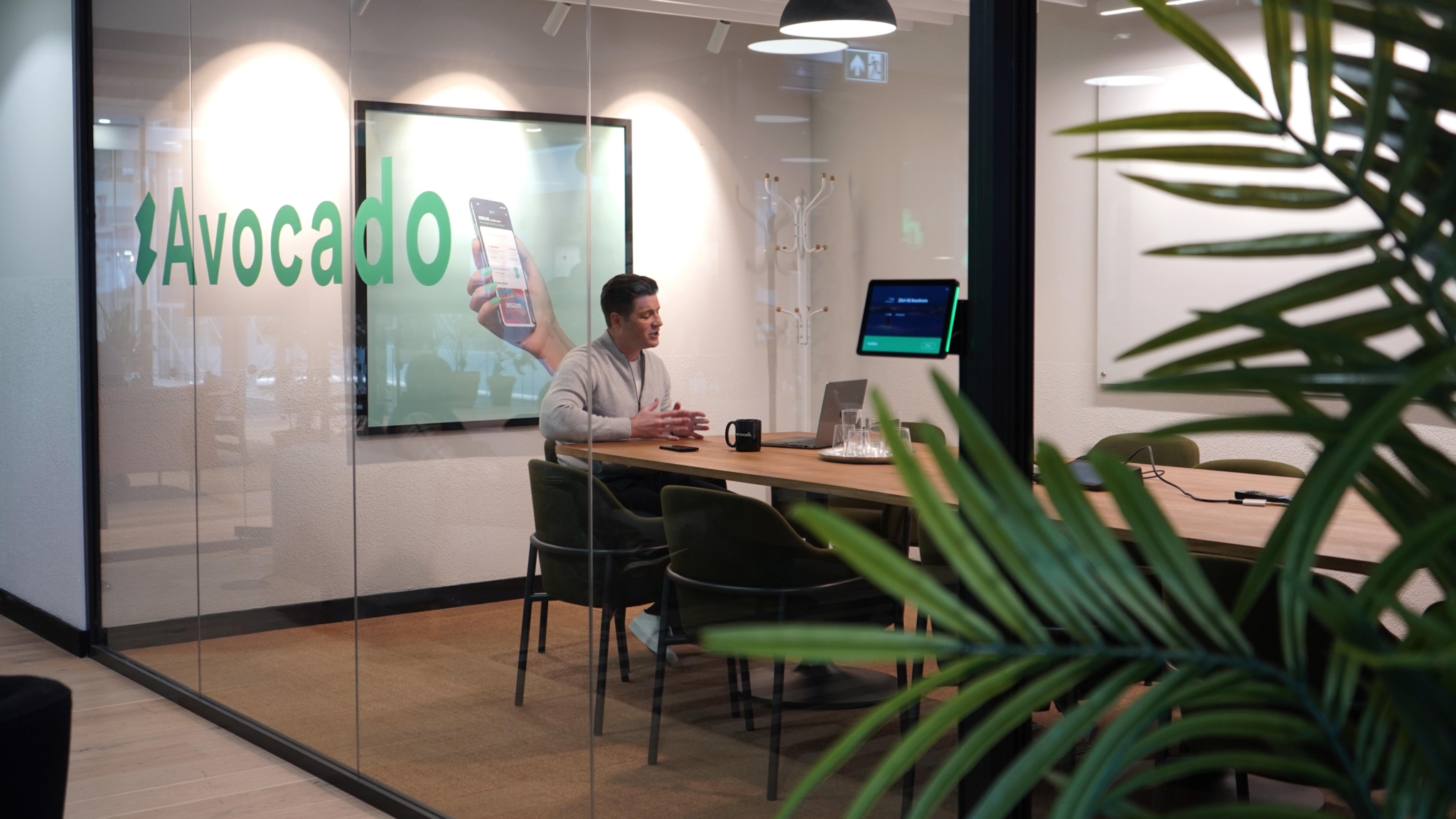 "We first did it when lockdown started to ease and people could go back to the office at their discretion," Belamant says. "A few of the teams who live close together would spend the day at their local WeWork because they wanted to get out of the house, and that worked very well for us at that point. And now, on Tuesdays and Fridays, if employees have kids at home during term breaks and feel that they need space where they can work quietly, they will actually go to a WeWork that's nearby."
The ability to work both at home and in the office is a key driver of work-life balance, according to Economist Impact's survey. However, certain groups are likely to want to spend more time working from home. Given the choice, for example, parents with young children will spend less time working in the office.
"We discussed this extensively," Belamant says. "I don't think you will ever solve it for everyone, but we actually have had feedback from our team saying, 'You know what, this is fantastic, because I can be around the home more days of each week than I am in the office,' […] which means that employees with children may not need childcare full-time."
The result: Limitless growth, facilitated by WeWork
Zilch has global ambitions, and Belamant believes that WeWork, with its global footprint and well-designed, scalable office spaces, will play a crucial role in the company's expansion. Last summer, the company established its first U.S. office at WeWork Brickell City Centre in Miami, which will house 65 Zilch employees. This summer, Zilch plans to begin a pan-European rollout, and so offices will be needed in continental Europe too.
"[With WeWork], everything works seamlessly for us," Belamant says. "We had our team over from the U.S. two weeks ago, and they could all use their [WeWork membership] cards to tap in, walk straight into our office here at 123 Buckingham Palace Road, open their laptops, and connect to the VPN that we've set up with WeWork worldwide. All of that stuff works well for us."
WeWork offers companies and individuals options to access hundreds of its locations globally. WeWork OnDemand is a pay-as-you-go service that allows individuals to book workspace and meeting rooms, through their phones, by the hour or day—as easily as you would book an Uber. Similarly, WeWork All Access is a monthly subscription membership (like a gym membership) through which members can work from locations near home or around the world.
Belamant's advice for leaders who are contemplating a hybrid work model is to decide what kind of culture they want to build and then have conversations with their teams to understand their views and preferences. "Align those two things and make a decision," he says. "And don't worry if you don't get it 100 percent right the first time, because I don't think anyone has." That is the beauty of flexibility.
Rethinking your workspace?