Your calendar isn't the only thing that can give you insights into the month ahead. In our monthly column, Workstrology, the expert astrologers at Sanctuary chart the energies, oppositions, and smart moves for your sign.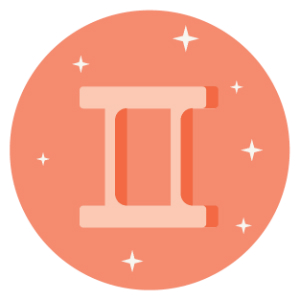 Gemini (May 21-June 20)
Under the new moon in your sign on June 3, consider the impressions you make with your personal style, and consider how you'd like to be viewed moving forward. It's not just about dressing for the job you want; expressing yourself can help other people see you in that light before you're officially instituted in that role. When Venus enters your sign on June 9, you'll have increased grace and charm at your disposal. It's a lovely time to connect with your colleagues and friends and demonstrate your personal energy. When it comes to moving up or moving on at work, avoid making decisions based on hazy or incomplete information as Neptune retrogrades in your career zone on June 21. Utilize Mercury's and Mars's combined impact on your financial zone from June 4 to June 27 to make smart, assertive money moves.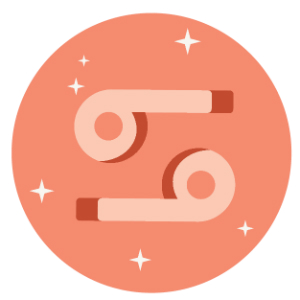 Cancer (June 21-July 22)
The collective energy in your workplace is in harmonious alignment with your sweet, protective, and nurturing vibe, Cancer, as forceful Mars and communicative Mercury spend most of June in your sign. When Cancer season (your season!) officially begins on June 21, your vitality is supercharged and the spotlight is on you! Take advantage of this energetic boost to your self-expression zone by speaking up in team meetings and taking bold steps toward your short-term career goals. It's time to come out of your shell and go after what you want. The full moon in Sagittarius on June 17 illuminates efforts you make to fill your life with healthy and fulfilling habits. Take inventory of your successes and use this information to refine your vision for how you'd like to continue going forward. Place emphasis on personal, intellectual, and spiritual expansion as you draw up a plan for the next phase.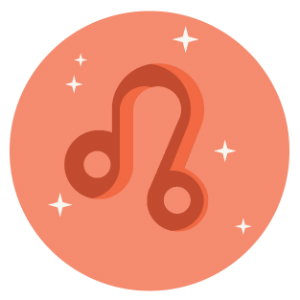 Leo (July 23-Aug. 22)
Vibrant Leo, for the better part of this month you'll be focused on expanding your social network and wrapping up your solar cycle before your birthday season begins. A new moon in your collaboration zone on June 3 encourages you to develop a more streamlined way to communicate within your team. You're tapped into the office dynamic; now you can help identify missing links and bottlenecks in your productivity. Come up with an inspired fix, and the result will pay off. On June 27, Mercury's ingress into your sign gives you your first taste of the energetic bounty headed your way when Leo season finally arrives next month. With Mercury in your self-expression zone, you'll be sharing your perspective with clarity and wit. Share your ideas and opinions, tell stories, and prepare to take the spotlight. You light up the world, Leo, so spread your abundant glow.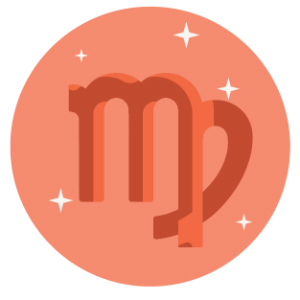 Virgo (Aug. 23-Sept. 22)
What would you like to be recognized for, Virgo? The new moon in Gemini on June 3 offers a potent opportunity for you to set new intentions regarding your career path and public image. One way to shake up your legacy is to expand your network. New friends and associates will feel like a breath of fresh air, giving you the variety you need to move faster and more deftly in any direction you choose. Friends and colleagues can be wonderful teachers for you, and when you communicate your goals, they may also be able to help connect you to a more accomplished mentor in your field. Stay flexible and open to new influences, and keep your eye out for opportunities to strengthen the connection between yourself and others who share your interests.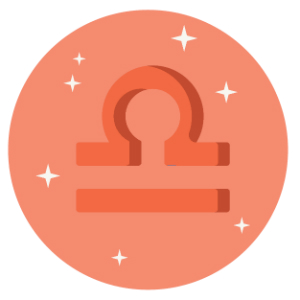 Libra (Sept. 23-Oct. 22)
This month, you'll be focused on creating opportunities through travel, new experiences, and higher education. With Mars powering up your career zone, you'll feel a push to action to further your professional plans. When Mercury enters your career zone on June 4, your efforts will be blessed with clearer thinking and sharp communication skills—this is the time to pitch ideas, write up proposals, or apply to a program that could take your career to the next level. On June 21, the Sun's movement into your career zone will illuminate your contributions in the office, and you'll receive recognition for your hard work. As Neptune retrogrades on the same day in your daily routines and schedule, you may find yourself daydreaming more than usual. Pay attention to these visions, Libra, and try to incorporate some of these details into your daily reality.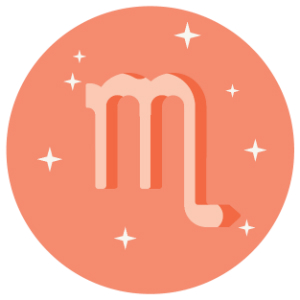 Scorpio (Oct. 23-Nov. 21)
At the start of the month, you'll want to get your financial ducks in a row so you can take a well-deserved summer vacation. The new moon in Gemini on June 3 is a great time to pay down your credit card, follow up on receivables, and make sure all your invoices have been sent out. When the Sun glides into your adventure zone on June 21, you'll be craving an exciting new experience that will transform you. Choose a destination that's not just relaxing, but also intellectually and spiritually stimulating. If travel isn't possible for you this month, try creating a similarly revitalizing experience closer to home. Find a meditation center, art gallery, or cultural event near your neighborhood and spend a day nourishing your creative core by seeking out expansive and inspirational stimuli.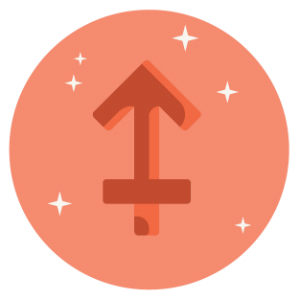 Sagittarius (Nov. 22-Dec. 21)
The beginning of June is a great time for you to handle negotiations and sign contracts, Sagittarius. Partnerships and alliances forged under the new moon in Gemini on June 3 will blossom and lead to worthwhile results. Venus will be in your partnership zone starting on June 9, helping you establish shared values among you and your team members. This alignment will keep business dealings balanced and mutually rewarding. A full moon in your sign on June 17 sheds light on your personal evolution over the past six months. Take stock of where you're at now and meditate on the next phase of your transformation as you strive to embody your ideal vision for yourself. You love to roll the dice, but save any risky moves for the last week of the month, when bold communications and decisive actions yield positive results around June 27.
Capricorn (Dec. 22-Jan. 19)
The new moon in Gemini on June 3 opens a period of growth so you can streamline your productivity and help out your peers. Consider how best to refine your routine, especially when it comes to meaningful efforts that benefit others and contribute to your own personal improvement. This is your top priority. As Neptune backspins in your community zone, try your best to avoid sinking into escapist practices when it comes to your shared responsibilities and commitments. This month, your ruler, Saturn, asks you to acknowledge where you might be overextending your efforts beyond what's comfortable. If you're spread too thin, try to realign your effort as soon as possible so you can keep moving forward. Your capability is legendary, Capricorn. Prioritize what has the most potential to elevate your talent. The results will bring you a sense of deep fulfillment.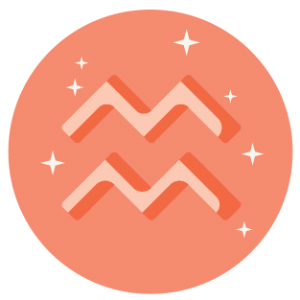 Aquarius (Jan. 20-Feb. 18)
You're the humanitarian of the zodiac, Aquarius. This month, lean into volunteer work, acts of service, and charitable fundraising. The full moon in Sagittarius on June 17 illuminates your collaboration zone, highlighting successful team efforts. There's power in numbers! As Mercury connects with Mars in your self-improvement zone on June 18, you'll feel extra motivated to find practical ways to serve those in need. This month is a potent time for team building and organizing effective long-term strategies. Keep the big picture in mind while you're drawing up plans, and don't be afraid to delegate. Keep frivolous expenses to a minimum as Neptune retrogrades in your financial zone on June 21, and look for ways to apply any extra resources to an altruistic and socially-conscious cause.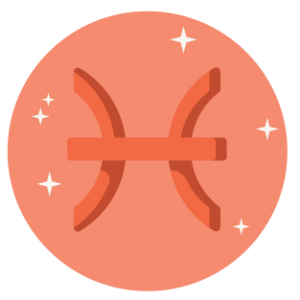 Pisces (Feb. 19-March 20)
Get ready to celebrate, Pisces. The full moon on June 17 illuminates a new plateau in the realm of your professional development and career. Take a minute to absorb this new view: reflect on the journey that brought you to this level, and scan the horizon from your new vantage point. Are there more steps to be taken? This month, you'll decide what you need to progress even further toward your ultimate goal. A harmonious connection between disciplined Saturn and ethereal Neptune on June 18 motivates you to make your wildest dreams come true with hard work and a realistic approach. With Mars and Mercury intelligently powering your creativity zone, this is a great month for you to express your energy in bold, innovative ways. Neptune's retrograde in your self-expression zone on June 21 is your cue to reimagine the parts of yourself that you demonstrate to others as representative of your talents, abilities, and goals.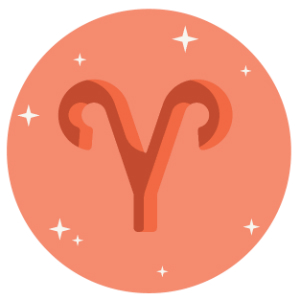 Aries (March 21-April 19)
This month is all about community-building, Aries. Focus on fostering connections with like-minded people in your immediate surroundings. Scan your office's events calendar and attend one that aligns with your interests, or go the old-fashioned route and chat with colleagues about their passions. Chances are, some of their hobbies will line up with your own. You'll see the strongest effects by aligning this effort with the energy of the new moon in Gemini on June 3—the intentions you set in this area now will germinate and grow over the next six months. Venus holds court over your financial zone until June 9, so use that time to brainstorm ways to attract wealth and abundance to you for the year to come. Tend to your home, spend time with family, and focus on nourishing your emotional center starting on June 21.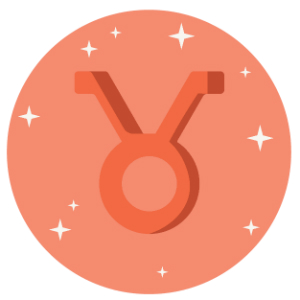 Taurus (April 20-May 20)
This is your month to revel in all your favorite things, Taurus, as spring transitions to summer and your ruler, Venus, glides through your sign until June 9. Meditate on the physical and emotional feelings that come up for you during this period of indulgence, and then make a plan to amplify this energy and surround yourself with more of what you love. The new moon in Gemini on June 3 will help you set well-rounded intentions around building your financial portfolio, marking a new era of personal fiscal growth. In the office, Mars's and Mercury's presence in your community zone helps you communicate your ideas clearly and powerfully to your team. Neptune begins to backspin through your collaboration zone on June 21, which may make things foggy—but the work you've already put in will help you smooth over any wrinkles in your team's game plan.