For more unforgettable ideas that wow, inspire, and bring cheer this holiday season—made by members of the WeWork community—stay tuned here.
Whether they've been naughty or nice, the people on your list deserve something nice in their stocking. Something fun, something useful, or something that will pamper them just a little. And, of course, it needs to fit in a sock. We've come up with a few things to make you win at gift giving.
Panatea green tea packets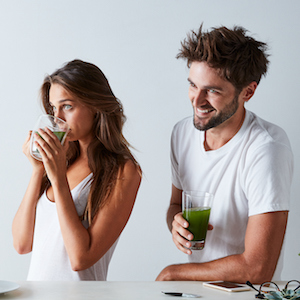 Who doesn't love matcha? Time to stock up on green tea to help fuel that holiday cheer. Panatea—you gotta admit, it's an awesome name for a company—offers ceremonial-grade green tea powder from Japan. And it couldn't be easier, according to founder David Mandelbaum, a WeWork NoMad member. All you have to do is pour, stir, and sip. No whisk necessary. Buy a 10-pack canister for $19.99 and slip a few packets in the stockings of all the health-conscious people on your list.
Frenzy Flare temporary tattoos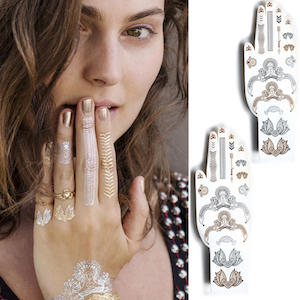 When the weather outside is frightful, one thing that will delight anyone on your shopping list is water transfer tattoos from Frenzy Flare, a temporary body art studio. Their henna-style traditional designs come in a variety of colors, including metallic (our favorite), and white or black, if you want to keep it classy. And sharing them is "very entertaining," according to founder Carme Boixadera, who works out of WeWork Williamsburg. All the designs are handmade in Brooklyn and start at $10.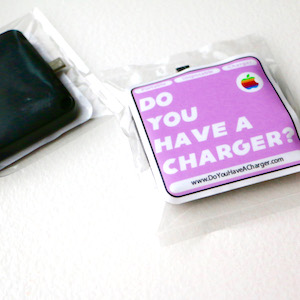 Do You Have a Charger?
We've all been in that situation: sitting at a cafe, cheering at a ball game, or enjoying a romantic dinner, and your smartphone has barely any battery power left. There's no nearby outlet, which wouldn't matter anyway because you left your plug at home. No problem, because WeWork NoMad member Artur Fruman has a solution. The Do You Have a Charger? portable charger, available for iPhone and Android, is small enough to fit in your pocket and has plenty of juice. And they're individually wrapped, so you can take them anywhere. This is a must-have for anyone on your list who can't live without a phone. They're $8 each.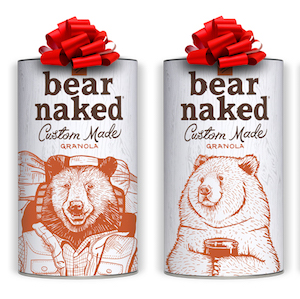 Bear Naked Custom Made Granola 
The Kitchn is "totally obsessed" with Bear Naked Custom Made Granola, and quite frankly so are we. You'll love making your own personal blend of granola with more than 50 different chef-inspired ingredients, ranging from the tried-and-true options like cranberries or pecans to the off-the-wall choices like jalapeños or kale. And for that festive taste in your mouth, there's also bourbon flavor. All the ingredients from this WeWork Fulton Market member are thoughtfully sourced and don't contain genetically modified ingredients. WeWork members get 10 percent off now with discount code HOLIDAY10.
Illustration: Lisa Ito