Creator will be announcing a slew of gift categories throughout the next month. For more unforgettable ideas that wow, inspire, and bring cheer this holiday season—made by members of the WeWork community—stay tuned here.
The season of giving isn't complete without holiday parties, whether they're intimate gatherings between family and friends or larger functions with colleagues and coworkers. To ensure the parties you're hosting or attending are top notch, consider adding these items to the mix—everything from refreshing drinks to rich desserts and fun games.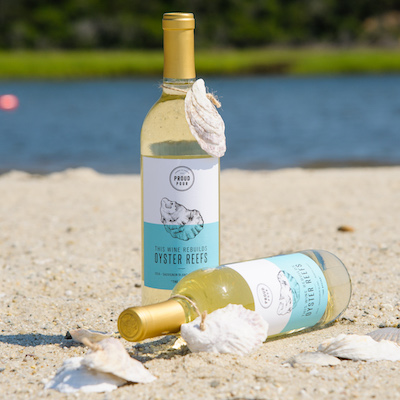 Though it's tough to predict a person's drink of choice, providing a bottle or two of Proud Pour's sauvignon blanc is a safe bet. It's not just any wine—it's a great conversation starter that's sure to impress all environmentalists in the room. "Not only is it delicious and sustainably grown on a fourth-generation family-owned vineyard," says founder Berlin Kelly, a We Member based in Williamsburg, "but every bottle restores 100 wild oysters right to New York Harbor. And those 100 oysters clean 3,000 gallons of water per day." Running around $20 per bottle, pair this wine with seafood appetizers or enjoy as is—"cheers to change" as the Proud Pour team likes to say.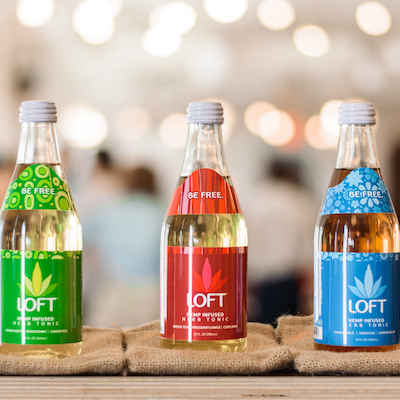 Remember, party planners: non-alcoholic drink options are equally as important when considering your guests. Not impressed with your local market's juice and soda options? For something a little more unexpected (okay, a lot), try LOFT's hemp-infused herb tonic. According to CEO Michael Christopher, an NYC-based We Member, the beverage "brings the stress-relieving, restorative power of hemp and other botanicals to everyday consumers." This result is an all natural, lightly sweetened sparkling tonic. It costs $4.99 per bottle, or $19.99 for a four pack, and is available in three irresistible flavors: yerba matte, peppermint, and lemon peel; green tea, passionflower, and cucumber; or chamomile, hibiscus, and lemon balm. LOFT can be purchased online starting November 21.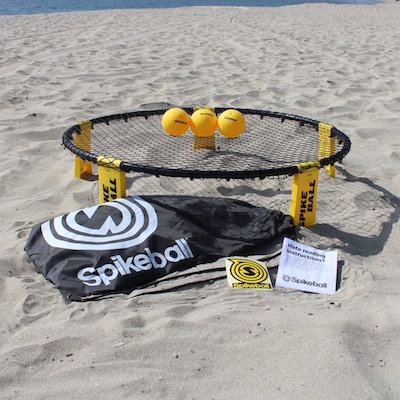 Do you live in a city that has mild weather year-round? Where seasons are just something you experience through movies? If you answered yes, and you happen to have a backyard, we've got the perfect holiday party game for you: Spikeball. "You've probably seen Spikeball, a.k.a. 'that weird trampoline game' at your local beach, park, or school," says WeWork Studio Square member Jack Scotti, the director of Spikeball USA. "It's played two versus two, with teams serving, passing, and hitting the ball off the net until the other team can't return it." The best part? Everyone can join in the fun. "Friends play it while knocking a few back on the beach," Scotti says, "and families love it as a fun backyard activity." The standard kit is priced at $53.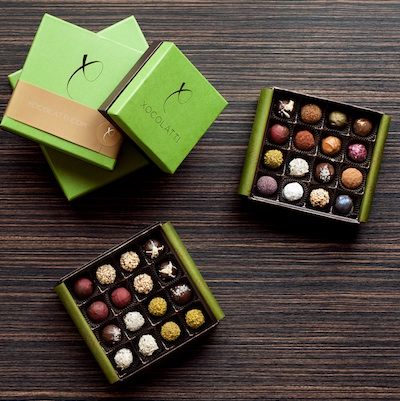 It's getting towards the end of the night, and you need a little pick-me-up, right? How does an "all-sensory chocolate eating experience" sound? That's how Namrata Mehta describes Xocolatti, the high-end chocolate company she runs with her husband Shaineal Shah. "With textures that are crunchy to silky smooth, colors vivid and sparkly, aromas of botanicals and fruits, these bites of flavorful chocolates are the perfect gift for anyone and everyone," the WeWork Wall Street member explains. And with options like creamy salted caramels and olive oil basil truffles, simple and sophisticated palates alike will be in heaven. "It's chocolate reimagined," she says.
Illustration: Lisa Ito