Creator will be announcing a slew of gift categories throughout the next month. For more unforgettable ideas that wow, inspire, and bring cheer this holiday season—made by members of the WeWork community—stay tuned here.
When people talk about gifts for the family, it's usually strictly kid stuff. So we put together a list of the best choices that bring everyone together, whether they involve making meals, learning new skills, or just wearing silly socks.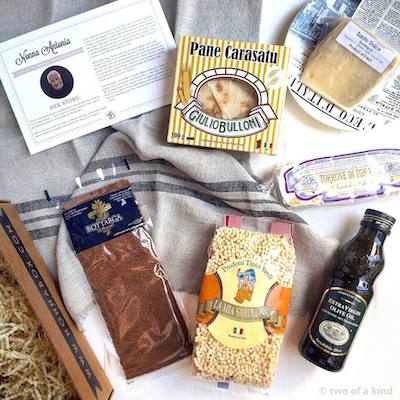 Ever wish you could send the family to Italy to experience a traditional Sunday lunch with Grandma? So did Guido Pedrelli, founder of Nonna Box. "I created Nonna Box so that each of us can experience that traditional Italian meal without the travel," says the San Francisco-based We Member. Nonna Box is a curated box of six gourmet Italian products that's delivered to your door each month. Each gift box explores a new Italian region through locally sourced products, suggestions for wine pairings, and, best of all, recipes from a genuine local nonna (grandmother) who doesn't mind sharing family secrets. A one-time delivery is $65.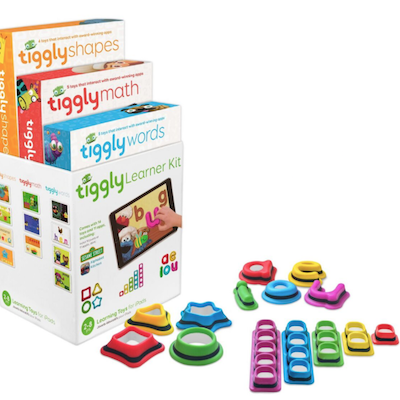 If Cookie Monster is your spirit animal, you'll love Sesame Street Alphabet Kitchen, one of 12 award-winning apps that's part of the Tiggly Learner Center. It's a game where kids bake, decorate, and eat cookies with their blue-furred pal, but what they're really doing is learning how to spell three- and four-letter words. "It's the perfect holiday gift for kids 2 to 8 who have been swiping at screens since they were in diapers," says Tiggly co-founder Bart Clareman, a WeWork City Hall member. Beside the apps, the Tiggly Learner Center includes 14 tech-enabled toys that teach kids letters, numbers, and shapes. The cost is $79.95.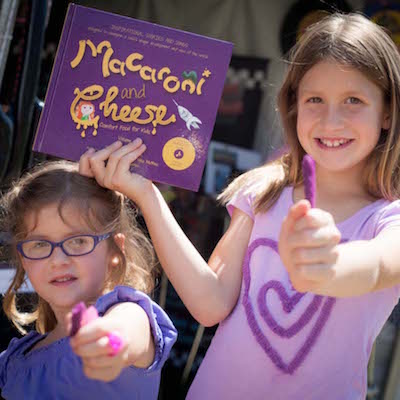 Told from a kid's point of view, Macaroni and Cheese is a collection of stories, songs, and activities that teaches character-building concepts like boosting self-esteem and learning to be grateful. Don't worry, it's all done in a light-hearted way that never sounds preachy. And the songs, perfect for sing-alongs in the car, have a bluesy feel that put them head-and-shoulders above the usual music aimed at children. Author Stacie Isabella Turk, a We Member based in Los Angeles, says the anthology is "designed to champion a child's unique view of the world." Aimed at kids ages 4 to 9, the anthology is $25.95.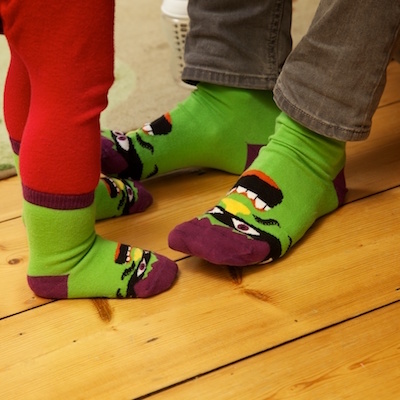 When life gets too serious, the folks at ChattyFeet want you to kick up your heels. "We make funny socks with witty names to make you smile and bring a little fun into your day," says Gil Kahana, a member at London's WeWork Old St. These brightly colored socks have plenty of personality. Like museums? Then you'll love Vincent Van Toe and Frida Callus. Prefer spotting celebrities? All you have to do is look down to catch a glimpse of Kate Middle-Toe. "The best part," says Kahana, "is that kids and adults can wear the same design together." A box of four socks is £30.
Illustration: Lisa Ito