Space is a powerful tool to foster engagement, inspire innovation, and drive productivity. But what exactly does an optimal space look like? In the Science of Space, we explore how the science of intentional design can turn any work environment into a holistic experience.
As WeWork's head of MEP (that's mechanical, electrical, and plumbing work—think air conditioning, bathrooms, and sprinkler systems), Daniel Hallett spends his days thinking about the most essential functions of WeWork spaces across the globe. His job is to come up with solutions to turn raw spaces into safe, comfortable offices and troubleshoot emergencies.
"If you don't have it, the building doesn't function," he says of the utilities he oversees. "If you do have it, the building does function."
Helping him in this mission is a team of 90 engineers, working on projects in hundreds of cities at varying degrees of scale. It's no wonder, then, that Hallett, who hails from Australia and worked as an MEP engineer before coming to WeWork, has advice to save time, money, and sanity for anyone about to begin a renovation project.
Be prepared. It's Hallett's job to think about a building's most essential functions, but he says that for most people, it's out of sight, out of mind—until it isn't. This is doubly true for renovation projects, where hurdles pop up no matter how far in advance we've planned. Because things like electrical wiring, gas hookups, and safety devices (smoke alarms or fire sprinklers) are "very much yes or no," he says, it can be worth setting aside extra funds and time in the schedule to deal with any issues that might arise.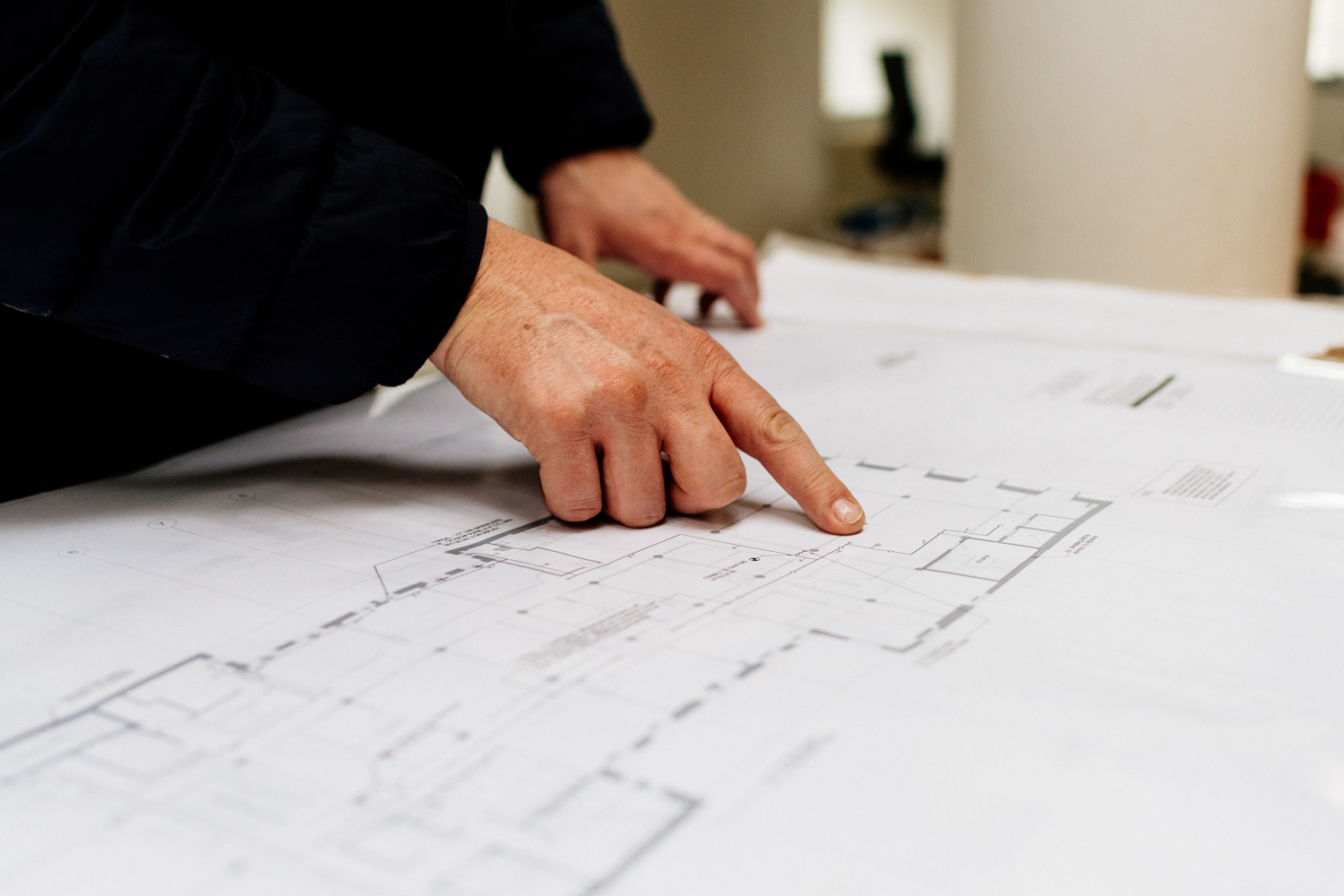 Tap into your network. "I think everyone must know an engineer or a contractor or an architect in their life," says Hallett. In the age of DIY, it can help to have a professional tell you what you can take care of yourself—picking out hardware and appliances—and what you should leave to an expert.(installation of a toilet or oven). It's also a great way to get referrals to trusted contractors.
Respect the limitations of your space. "Think of it this way: If you know where your main drain and water lines come in, then you know that you are roughly constrained to that wall for the sink," Hallett says. Acknowledging before you meet with contractors that your renovation will work around locations of essential functions like water or gas supply can save you a lot of money and time—the work needed to relocate those essentials, like knocking down walls or digging up foundations, can be costly "Those are the costs that can drag on and cause a lot of pain in a project."
Google and YouTube are your friends. If you can meet with a contractor who knows something about the space, it can make planning and executing a renovation easier for everyone. Online resources can help you identify a gas hookup or a water main, and knowing that basic information helps set reasonable expectations for a project. "If you can identify the constraints before they start, " says Hallett, "you can have a little more control over the potential unknowns later on."
WeWork offers companies of all sizes space solutions that help solve their biggest business challenges.