For talent manager Erica Manganaro, fashion is something that fuels her career and influences the way she approaches work. Manganaro, an executive at experiential marketing agency Staffed who works from WeWork 379 West Broadway, says, "It's a personal choice and my form of art. There is no question that fashion is a self-expression of confidence, attitude, and personality. There is something about dressing up that empowers me to work harder, be unapologetic, and demand respect."
Mangano is now one of 10 WeWork members across the country showcasing her own personal style through a fashion photo shoot, part of a recently launched collaboration between WeWork and Rent the Runway. The e-commerce platform lets women rent designer clothing and accessories for a fraction of what it would cost to buy. They can shop online or in one of the brand's stores.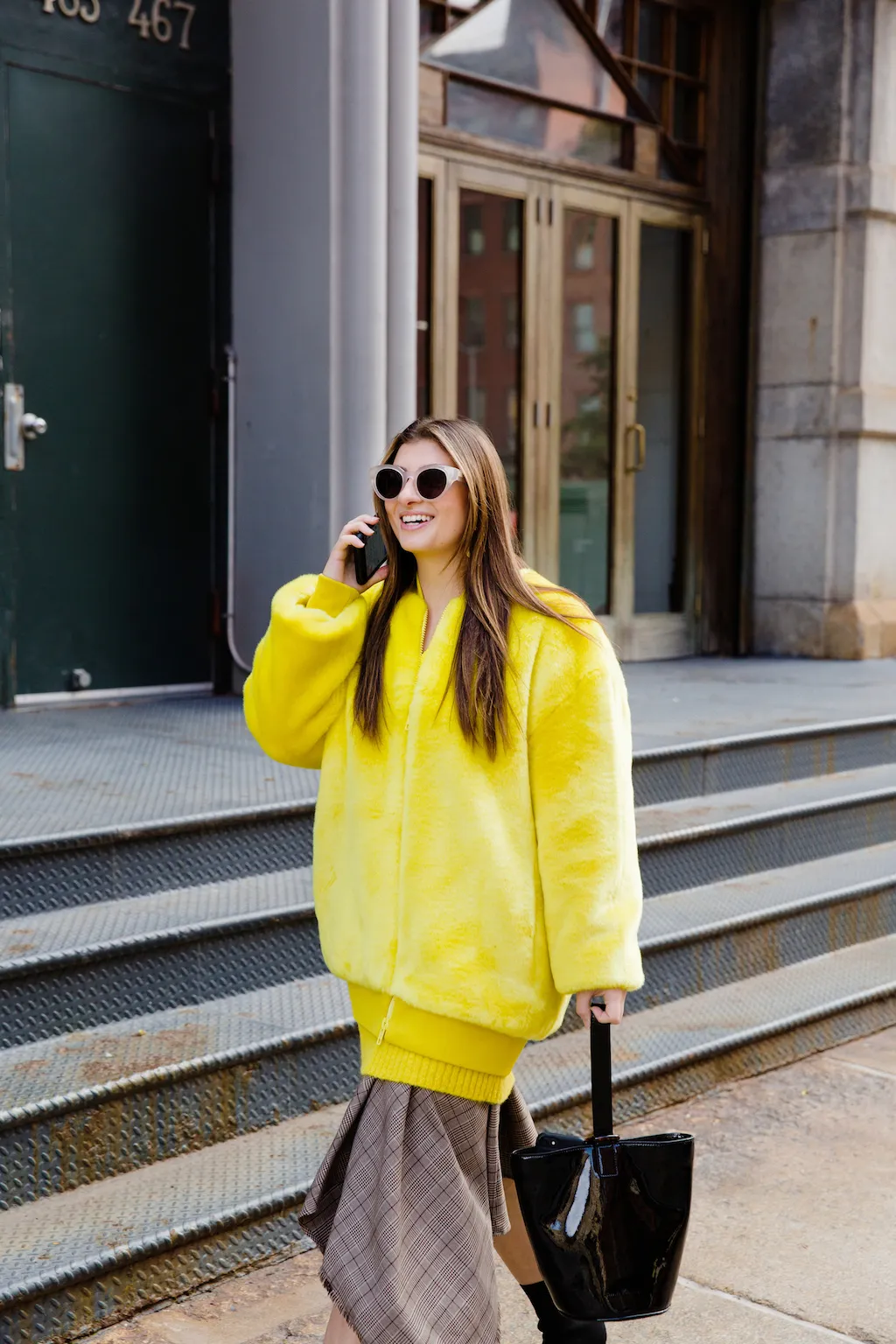 WeWork and Rent the Runway are partnering in several ways. WeWork is installing Rent the Runway drop-off boxes at locations in six cities: Chicago, Los Angeles, Miami, New York City, San Francisco, and Washington, D.C. That will make it easier for Rent the Runway subscribers and WeWork members to return their items.
WeWork members will also enjoy pop-up shops in several locations, allowing them to browse the latest fashions and even take some home by using the self-checkout technology on the Rent the Runway app. WeWork members will receive discounted Rent the Runway memberships.
Another WeWork member showing off her personal style in the photo shoot is Stefanie Pessis Weil, a member at WeWork 220 N Green St in Chicago and cofounder of Giving Tree Associates, which helps nonprofits plan their growth strategies. She also views fashion as critical to her company's strategy. "We believe that how we are dressed is part of the package of why our clients hire us," she says.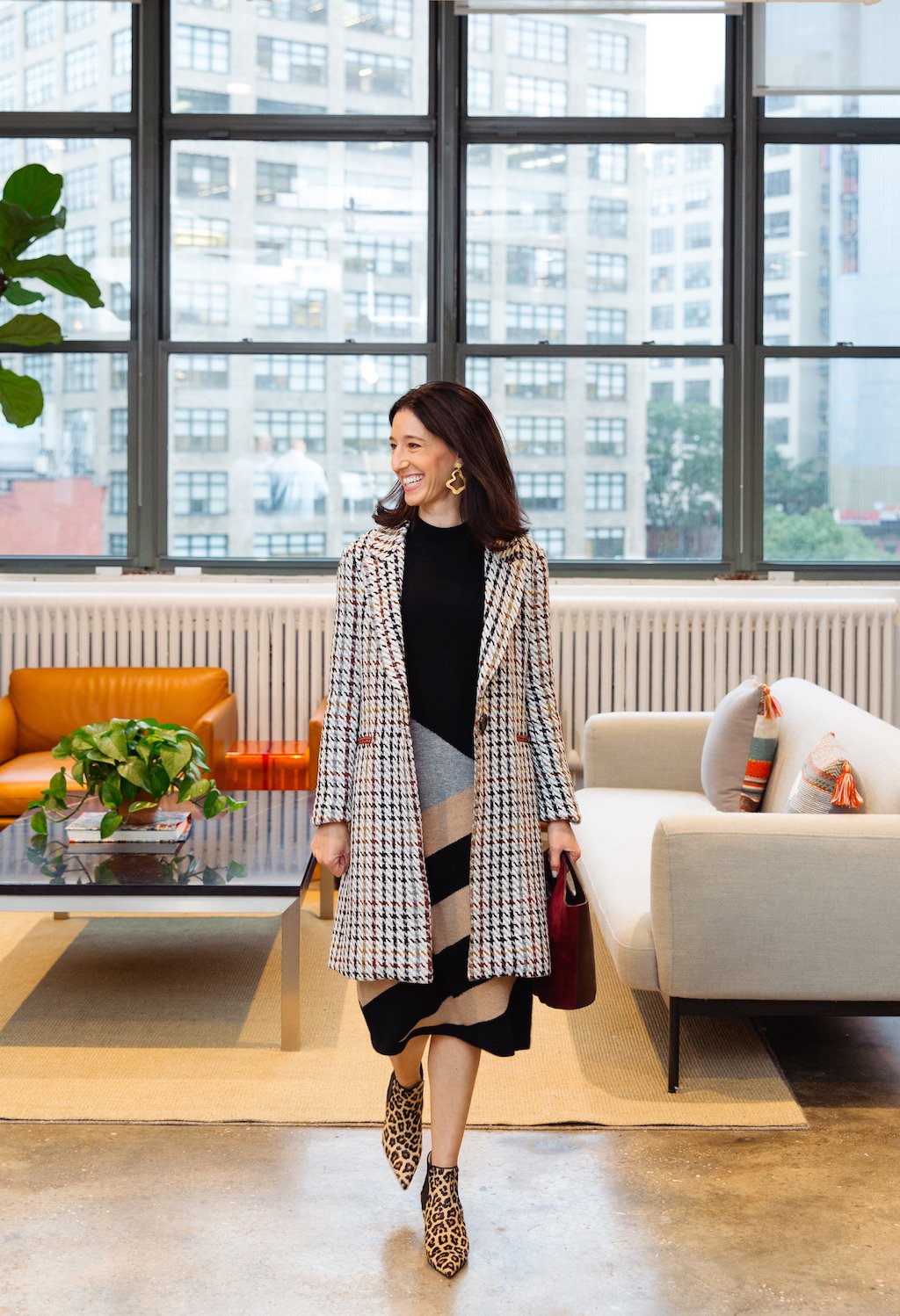 All the women were asked to participate in the photo shoot not only because of their love for fashion, but also for their success as women balancing complex professional and personal lives.
Olivia June, member at WeWork Pacific Design Center in Los Angeles and founder of VINA, an app that connects women in 158 countries, explains, "As the data shows, women in tech face a lot of bias. We need to feel confident in our appearance and know that it's enhancing and not distracting from the meaningful work we're doing."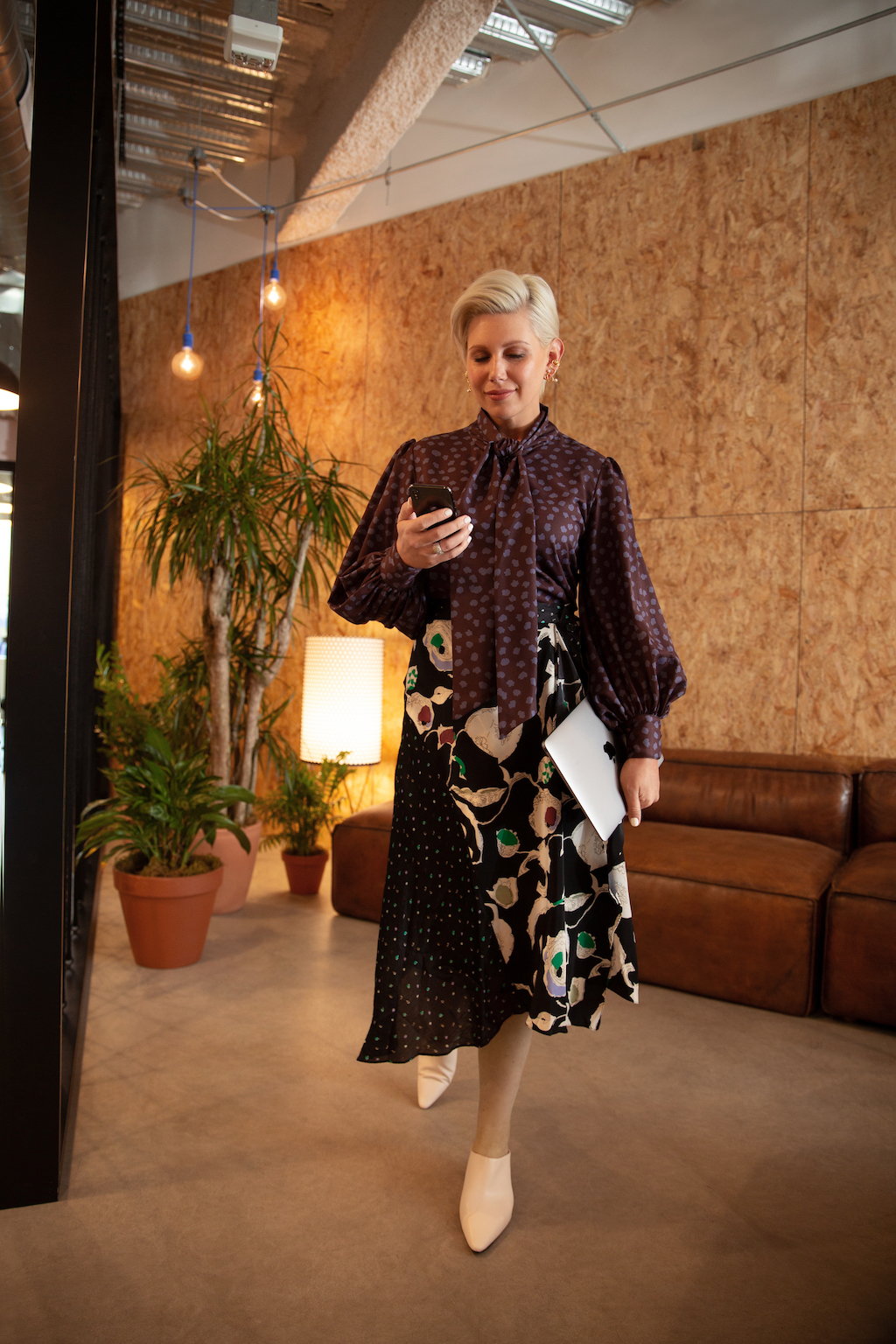 Jennifer Charles, member at WeWork Gas Company Tower in L.A. and executive director at Building Blocks Resolutions, is a Rent the Runway subscriber who uses fashion to empower herself in her work with others. Her company provides in-home therapy for children with autism, and she believes clothing helps her impact those who she's working with. "It helps me to feel more confident," she says. "It also affects the way people see me, which I then project back to them."
WeWork CFO Artie Minson says that the partnership with Rent the Runway is one more way the company is moving into retail. He explains that WeMRKT, WeWork's new retail stores tucked inside many of its locations, is all about promoting members.