Whether you're communicating your brand's values or crusading for a social cause, storytelling has the power to bring your message to life. Yet in a world where we're inundated with news and information, conveying your narrative can be a daunting task, especially when many of the most important stories are also complex.
So how do you make sure your message rises above the rest? At a recent panel at WeWork Metropolitan Square in Washington, D.C.—part of the American Express x WeWork Masterclass series—three digital storytellers shared how they tell intricate stories that can effect change in local communities. Award-winning filmmaker dream hampton, a 2019 Time100 honoree, and activist Mike de la Rocha spoke with moderator and filmmaker Audrey Buchanan about creating an authentic narrative that resonates with individuals and moves them to take action.
Stop using euphemisms
Even with divisive issues, be authentic and truthful about how you speak, hampton says—and don't be afraid to correct the way someone is framing a controversial subject.
She shared a recent experience: During an interview with NPR Fresh Air host Terry Gross about her award-winning documentary series Surviving R. Kelly, hampton didn't hesitate to jump in after Gross played an audio clip of R. Kelly telling talk show host Tavis Smiley he was "sexually educated" at a young age. She explained that "sexually educated" is a euphemism for being raped and molested as a child. "Sexual education drastically underdescribes it," hampton said. "The silence only allows it to go on."
"Family separation" is another euphemism that is often repeated, hampton says. And slavery is not "migration," as some textbooks state. "Native Americans and black folks are not immigrants," hampton said. "We don't want the truth to be erased."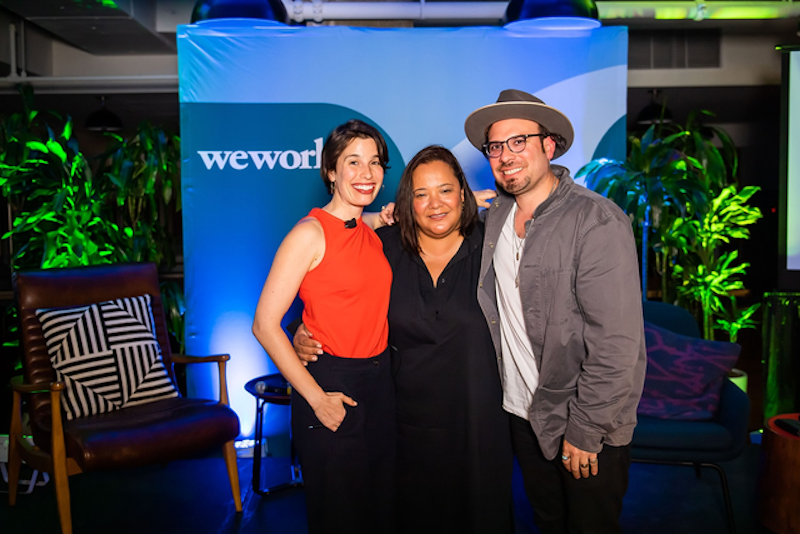 Tell your story "an inch deep and a mile wide"
The crisis of family separations at the U.S.-Mexico border is dominating the news, but there are many other stories to tell at the border, de la Rocha said. "Figure out what's not being lifted up and give that voice," he says.
"The justice system wants people to think about crime as a black issue and immigration as a brown issue," he continued. "The administration wants you to think only one ethnicity is being held. " But on June 20, World Refugee Day, when de la Rocha visited Otay Mesa Detention Center in San Diego, one of the largest immigrant prisons on the U.S.-Mexico border, he discovered that many people in a nearby encampment of 7,000 migrants are from the Caribbean, Haiti, and Africa. "It's a complicated narrative but we have to tell the full story," he said. "To abolish these cages, we have to tell the full story."
Use celebrities to amplify the message and drive action
Cultural critic hampton vividly remembers being 12 years old and watching Stevie Wonder on TV encouraging people to boycott companies and performers benefiting from apartheid in South Africa. She said she went to the local Shell gas station to protest. "Boycotts, sanctions, and divestment works," hampton says. "It's a nonviolent way to create change."
Find innovative ways to unpack difficult topics
The role of bail money in jails is not easy to untangle. But when singer John Legend explains how high bail amounts force people into prison or unjust plea agreements, and artist Molly Crabapple illustrates the story, it is easier to understand. hampton partnered with the nonprofit Color of Change to tell that complicated yet urgent story and to encourage voters to elect progressive district attorneys. The effort paid off: In April, New York State eliminated cash bail for most misdemeanor and nonviolent felony offenses, becoming the third state to stop using cash bail to encourage people accused of low-level offenses to return to court.
"Anytime there is oppression, there is also resistance and solutions," said de la Rocha, who stressed that effective storytelling is the same whether you're speaking as an individual or for a group. "We all have circles of influence. It's incumbent on us to have these difficult conversations."