It's a deep dive into the world of commercial real estate. To get exactly what you want, make sure you're asking the right questions:
What type of lease is your landlord offering you?
How do you negotiate a commercial lease that favors you?
What is the right price tag for the amount of square footage you need?
What are the CAM (common area maintenance) terms, and do you understand what they mean in plain English?
What is your responsibility for capital expenditures?
Does the lease have an arbitration clause?
Will you need a personal guarantee?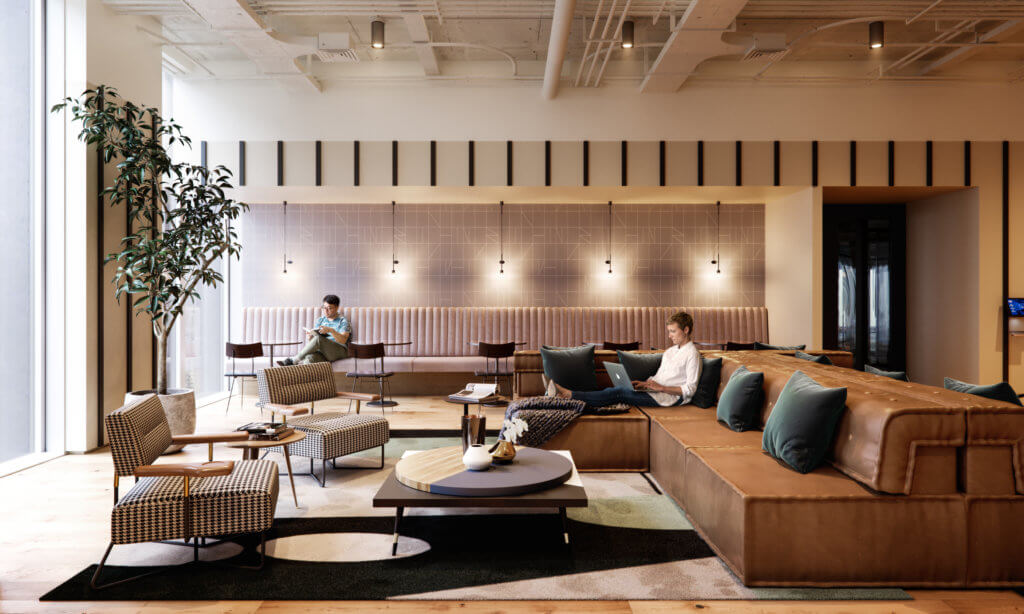 Google "leasing an office space" for the first time and you'll find it's much more complicated than renting a small coworking space.
The good news: When you're familiar with commercial real estate terminology, it's easier to find the right contract at a comfortable price point.
These are the 10 most common commercial real estate terms that will keep you in the know—before you sign on the dotted line.
1. Tenant representative
Don't start shopping without a tenant representative. A tenant representative is a commercial real estate realtor that works on behalf of the tenant. Your tenant representative will get to know your office space needs and make suggestions based on what you want.
Once you're ready to review a contract, your tenant representative will negotiate on your behalf with the landlord or landlord representative. Your tenant representative will protect your interests, help you find the right office space, and negotiate the best contract.
If you don't have a tenant representative to work on your behalf, you may overlook provisions in the contract that put you at a disadvantage.
2. Landlord representative
The landlord representative is the leasing agent that represents the best interest of the landlord. They help the commercial property owner negotiate the highest price point with the lowest possible risks for the landlord.
During the negotiation process, the landlord representative will secure a rental agreement that outlines deposits, costs, improvement allowances, concessions, and more.
3. Co-broker
Sometimes it's in the landlord's best interest to sign an exclusive listing agreement with a commercial real estate broker. To rent the property out more quickly, the broker may ask other brokers to show and rent the property and split the commissions.
When looking to lease a commercial real estate property, ask if the person showing you the property is the agent or a co-broker.
If they are a co-broker, you know they don't have a direct connection with the landlord, and therefore, no flexibility to make adjustments to the contract in your favor.
4. Building classifications
Not every building is created equal. There are Class A, Class B, and Class C buildings. Class A buildings are high-end office spaces in prime locations. Class B buildings are average in nature, with fewer amenities and typically smaller. Class C buildings are older, need repairs, and not in a prime location.
What you end up paying for your lease will depend on the classification of the building. If you're interested in a Class A building, but don't want to pay Class A building price points, looking into WeWork is a great place to start. The WeWork office spaces are well maintained, centrally located, include amenities, and have clear contracts.
5. Usable square footage (USF)
Usable square footage is just as it sounds. It's the actual space you and your team can occupy. Generally, hallways, stairways, bathrooms, storage rooms, etc., are not usable working space. If you lease an entire floor, however, restrooms and hallways are included in your USF.
You can determine USF by subtracting any shared square footage from the entire floor plan. The resulting number is your USF, and it's a good indicator of how much actual working space you have.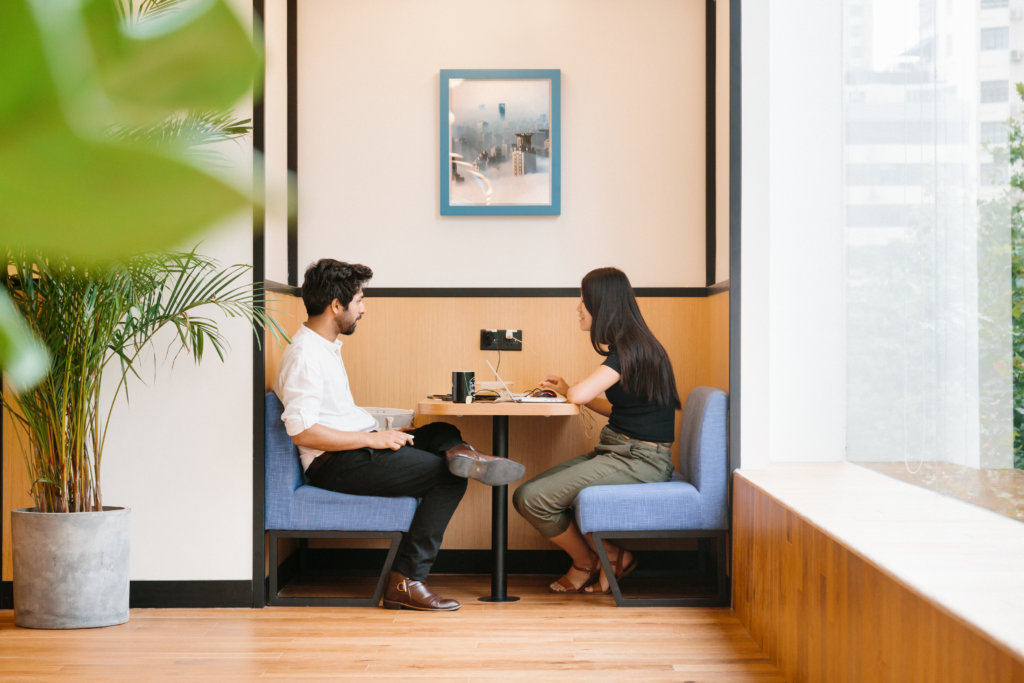 6. Common area maintenance (CAM)
Maintenance includes services like repairs, landscaping, cleaning services, snow removal, security, and insurance. Landlords usually include a CAM fee in the contracts of anyone leasing office space in their building.
Pay close attention to CAM fees, so you know what your contract includes. For example, are administrative fees and management salaries included in these fees? CAM fees are a smart way for landlords to get more bang out of your buck. Make sure to negotiate a cap on these fees and that all costs are narrowly defined, so you don't end up overpaying.
7. Concessions
Concessions are allowances your tenant representative, broker, or lawyer will negotiate for you at the start of your contract or during a renewal. Concessions include things like discounted or free rent for some time, tenant improvement allowances, reduced escalations, and more.
While concessions are often a sweet part of the contract for tenants, it's essential to read this clause carefully. The reason? Landlords can include stipulations that revoke your concessions if you default on your lease.
8. Letter of intent (LOI)
Once you've found the perfect office space and are ready to get started, your letter of intent comes into play.
An LOI is a written document in which the tenant commits to lease the commercial office space. In the letter of intent, you will summarize the terms of the lease and express your intent to lease.
It's in your best interest to sign a nonbinding letter of intent, so you're not formally committed to leasing the property. As always, if the language isn't precise or if you have questions about what you are signing, have a lawyer review the LOI.
9. Sublease clause
Let's say you come across a great deal to rent an entire floor, but you don't need to use the whole level yet. In this instance, you may want to sublease part of your space to another tenant. To do this legally, you must have a clause written into your contract that explicitly states the landlord has provided permission for you to sublease to another tenant.
Subleasing is a common practice, but landlords will look at your credit history, your finances, and your adherence to the original contract before agreeing to it. Landlords may also include stipulations on your subletting clause, so make sure you're clear on the terms before subleasing to another tenant.
10. Rent escalation clause
An escalation clause protects the landlord from increases in property taxes, operating expenses, consumer price index (CPI), etc. This clause will tell you how much the rent will increase annually based on these factors.
There can be a large level of variance among these clauses in different leases. While landlords prefer small, incremental escalations of a few percentage points a year, with long-term leases, the clauses can demand larger escalations—for example, a 10 percent increase in rent every five years.
Armed with the knowledge of these key commercial real estate terms, you can be more confident in your search for the perfect office space. Now that you know more, WeWork can help you find the perfect solution.