Companies of all sizes have one thing in common: They all began as small businesses. Starting small is a column for those just getting off the ground. Learn about how to make that first hire, deal with all things administrative, and set yourself up for success.
Small business grants are a lifeline for many new startups. These free cash injections help fledgling companies when they need it most, allowing growing businesses to fund new projects, invest in vital equipment, and train staff without racking up debt.
As you might expect, there are hoops to jump through before free money is handed over. Knowing which grants your business is eligible to apply for is the first step in a time-consuming and often complex process. To be successful in a grant application, small businesses and individuals must spend months researching their options and submitting carefully considered proposals.
WeWork can also help startups at the beginning of their journey by providing flexible and affordable office space that can expand and adapt to meet your business's changing needs. You can choose from a range of office spaces to suit teams of all sizes, from fully furnished, full-floor offices to private offices that are ready to move into at short notice.
No matter how you choose to work, a well-timed grant can be a key tool in achieving your business goals. In this article, we'll look at the different types of small business grants out there, as well as how to get one for your small business.
What is a small business grant?
A small business grant is money awarded to a company to help it grow, usually from a government agency or a nonprofit organization. Unlike most other forms of financial aid—such as a traditional business loan—a small business grant doesn't have to be repaid, though it may come with some rules about how the money must be spent.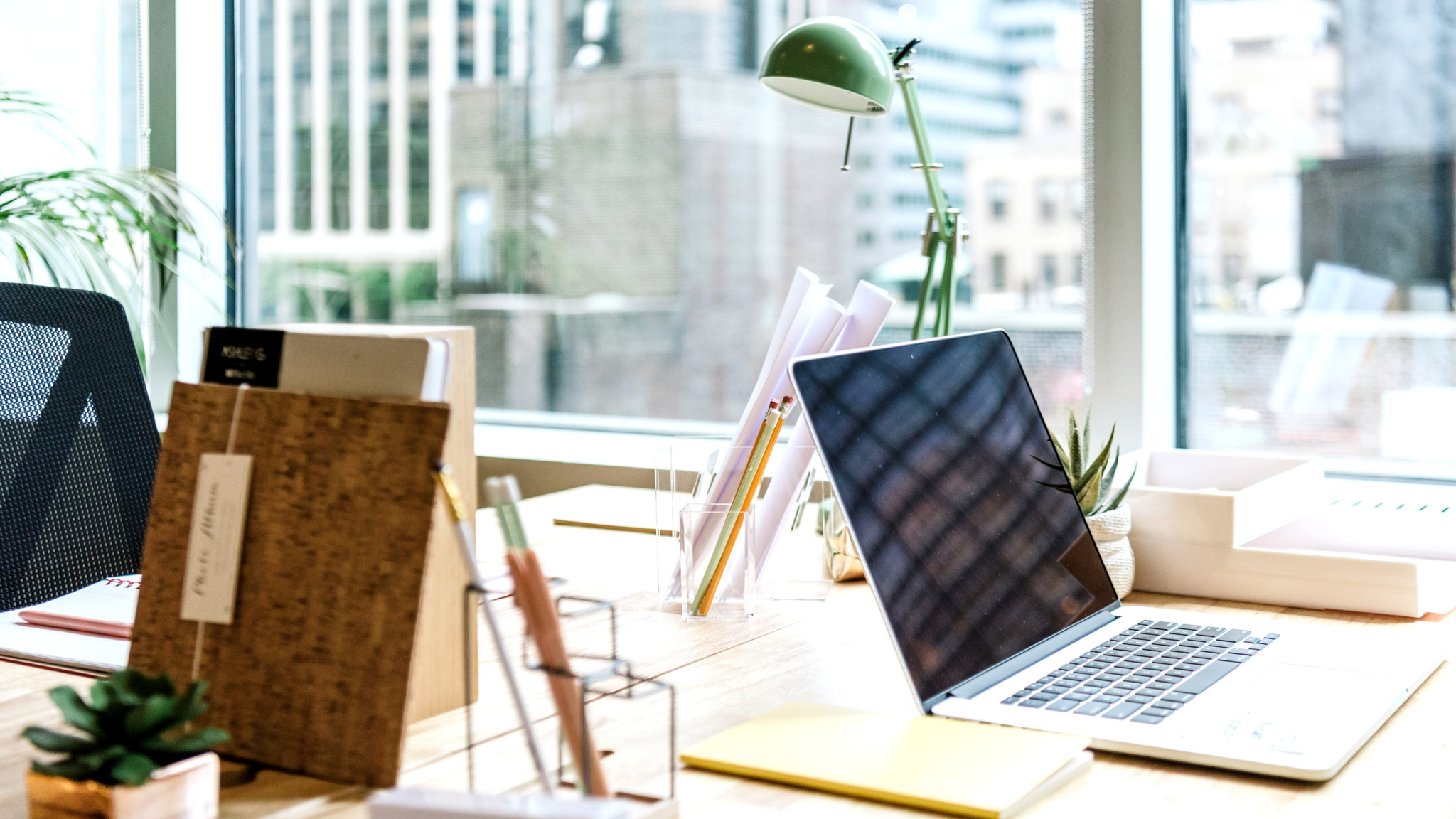 Small business grants are used by governments all over the world to help boost economic growth and encourage projects that work toward the public good. Grants are also used to incentivize innovation in science, education, and technology, and more recently they have been deployed to help support small businesses impacted by the COVID-19 pandemic.
Types of small business grants
From pandemic support packages to cash prizes for innovation, grants come in all shapes and sizes. Here are some of the most common small business grants you'll encounter.
Federal small business grants
Government agencies use federal business grants to encourage small businesses working in areas such as scientific research and development, education, conservation, and agriculture. Federal small business grants amount to billions of dollars each year—the online database grants.gov helps to connect small business owners with federal grants available to them.
State and regional small business grants
Similarly, state-level government grants and other forms of local assistance are available to small businesses working regionally. Naturally the type and level of support differs depending on the state. The US Small Business Administration website has listings of nearby Small Business Development Centers (SBDC), as well as details on how an SBDC can help your company.
Corporate small business grants
Very large companies, such as Visa and Walmart, as well as philanthropic organizations and charities offer small business grants to selected nonprofits and competitive startups working in specific industries or communities. The Visa Everywhere Initiative is a great example of a corporate small business grant, and it awards over $500K in cash prizes to fintech businesses working to improve financial services.
Specialized small business grants
These types of targeted grants are designed to help direct money toward small business owners from chosen demographics, who work in underserved communities or face particular challenges in doing business. For example, the crowdfunding platform iFundWomen aims to direct capital and credit to businesses owned by women, as well as secure small business grants through the organization's corporate partners.
COVID-19 small business grants
There's a range of federal and state government support plans designed to help small businesses that were forced to close or were otherwise impacted by the COVID-19 pandemic. These plans include things like business loans and employee retention credits. But there are also industry-specific grants, such as those designed to help reinvigorate struggling hospitality and entertainment venues. Grants.gov has a full list.
Small business grants vs. traditional loans
A traditional loan and a small business grant are both ways in which a business owner can obtain money, but they differ in one important aspect. A loan is a repayable debt secured against your business assets, which usually comes with interest and lender charges on top. On the other hand, a grant is essentially free money, often with some strings attached, but always given with no expectation of it being repaid.
Loans are generally easier for small businesses to apply for and access, and the money is often available to use in a matter of days. On the other hand, the process for getting a federal grant approved can take months of work. Depending on the type of grant you're applying for, your proposal might not even succeed.
How to qualify for a small business grant
Before submitting a formal grant proposal, you need to make sure that your small business meets the entry requirements set by the grantor. Depending on the type of grant you're applying for, your business might have to be located within a certain area, or you might need to work in a specific field, employ a certain number of people, or meet a minimum or maximum annual turnover.
Grants are designed to direct financial support to the right kinds of businesses, so studying the criteria carefully before applying will give you the best chance of securing funds.
Applying for a small business grant
The process of applying for a small business grant varies depending on a bunch of different factors, including where the money is coming from and what objectives the grant is trying to achieve. But there are a few key steps to bear in mind when planning your application.
Read the grant objectives. Equip yourself with a thorough understanding of why the grant exists and who it's designed to help. Think about where your business fits into these objectives.
Have a business plan. As with any type of funding, your grantor will expect to see a professional business plan. Unlike a traditional loan, you won't need to prove yourself creditworthy, but a grant is still an investment. You should be able to provide a comprehensive description of your company's health, projections, and balance sheets.
Know how the grant will be used. Grants are typically awarded to help a business with a specific project or goal, such as buying new equipment or training staff. A good proposal should account for how every last dollar of the grant will be spent.
Apply early. Whereas a bank or investor can have loan money in your business account within hours, the federal grants system isn't as speedy, so apply early. Not only will your proposal be processed more quickly, but if the business grant is drawing from a limited pot of cash, your application has a better chance of succeeding if you're first in the door.
Steve Hogarty is a writer and journalist based in London. He is the travel editor of City AM newspaper and the deputy editor of City AM Magazine, where his work focuses on technology, travel, and entertainment.
Rethinking your workspace?