Don't have a lot of extra cash for every charity on your list? This Giving Tuesday, you might have more to give than you might think. These 19 worthwhile groups all need your help, whether it's donating cash, spreading the word about a special program, or lending your skills as a mentor.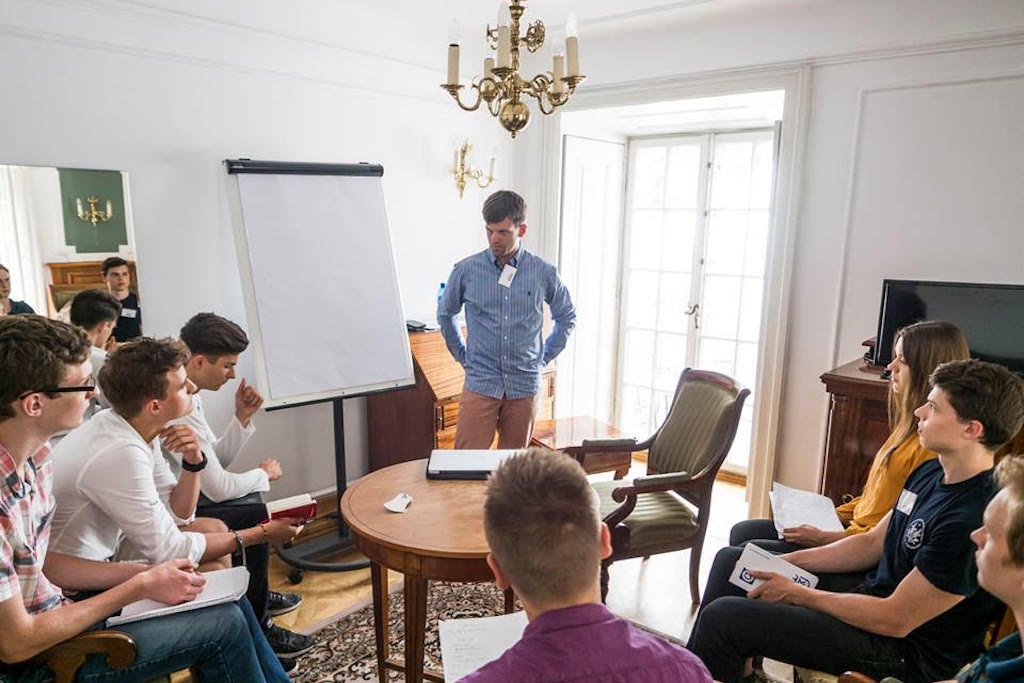 Project Access

At Oxford University, Anna Gross was talking with other international students. They all had one thing in common: a mentor who had pushed them to pursue their dreams. That conversation led to the creation of the London-based Project Access, a nonprofit startup that works to level the playing field of university admissions, with a particular focus on top-tier schools.
"I would never have applied had I not randomly become friends with an Oxford graduate who told me I was smart enough," Gross says, "and that's what spurred this initiative."
Project Access is a tech-enabled nonprofit that works to widen access to top universities for underprivileged students. Check out the website for information about becoming a mentor.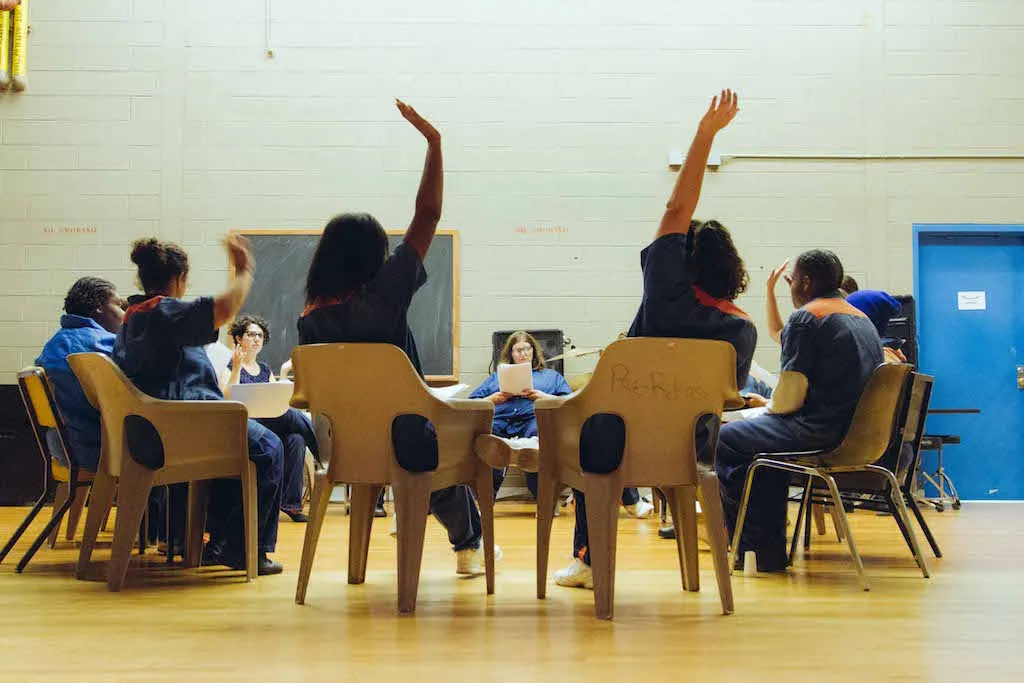 Detroit Public Theatre's Shakespeare in Prison

Now in its sixth year, Shakespeare in Prison empowers inmates to think creatively, reflect on their pasts, gain insight into themselves and others, and develop crucial life skills to be used both in and out of prison. This program of Detroit Public Theatre has grown by leaps and bounds since it launched at Women's Huron Valley Correctional Facility.
Director Frannie Shepherd-Bates says the program has been wildly successful, with participants saying they feel they can finally "live a different life and be the person they want to be." One woman had this to share: "You guys are the rock," she says. "Cast members may change, but the group isn't gonna disappear. People let you down, but Shakespeare don't."
Shakespeare in Prison is poised to continue to grow, focusing on finding funding for ongoing programming at Parnall Correctional Facility. Every last cent that is donated goes directly toward providing the support, materials, and skilled facilitators that these brave and determined people need as they do this powerful work. Check out the website for more info.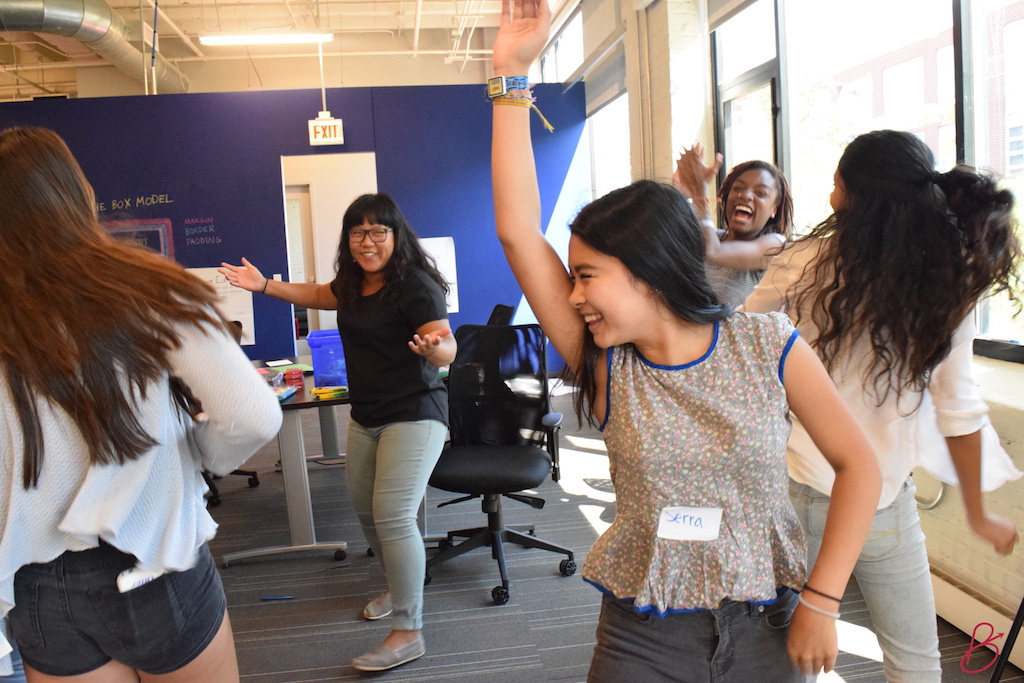 Brave Initiatives

Brave Initiatives is on a mission to build a better world through code. Since 2015, it has worked with dozens of girls to teach them how to build technology to address critical community issues in cities from Chicago to Kingston, Jamaica.
"We don't just teach girls how to code," says cofounder Anna Bethune. "We help them to see themselves as innovators and change makers. Our young women have built virtual reality programs to combat discrimination, games to teach young kids how to make healthier choices in the cafeteria, and platforms that teach their friends about the school to prison pipeline."
Support the new generation of Brave Girls this Giving Tuesday. Donations help them offer their program free-of-charge to underserved girls across the world.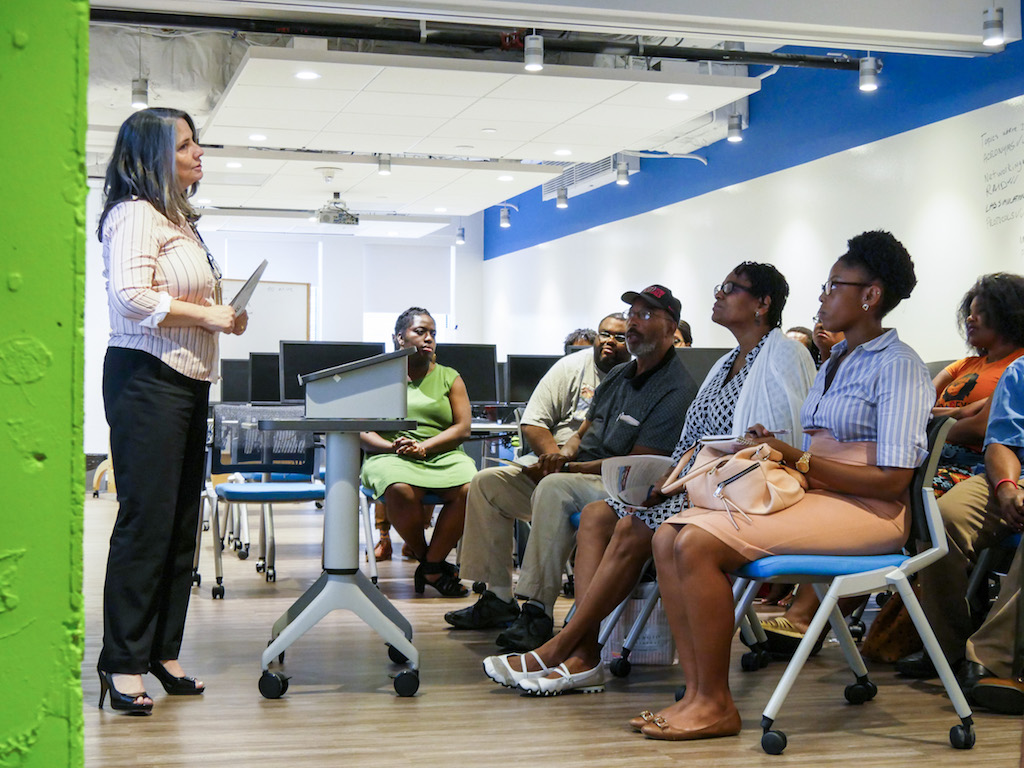 Byte Back

Elizabeth Lindsey experienced the power of education as the first person in her family to graduate college. Now, she lives it every day as the executive director at Byte Back, a free tech training nonprofit based in Washington, DC.
"Our students come to us with little education, few computer skills, and chronic unemployment and underemployment," Lindsey says. "When they graduate, they have industry-recognized tech certifications and they're prepared for meaningful careers."
Last year, Byte Back helped 750 adults progress from having no tech skills to earning tech certifications and moving into living-wage careers. To keep training free and cover costs like transportation to class and internships, Byte Back is looking for financial contributions. Give back and get involved today at byteback.org/giving-tuesday.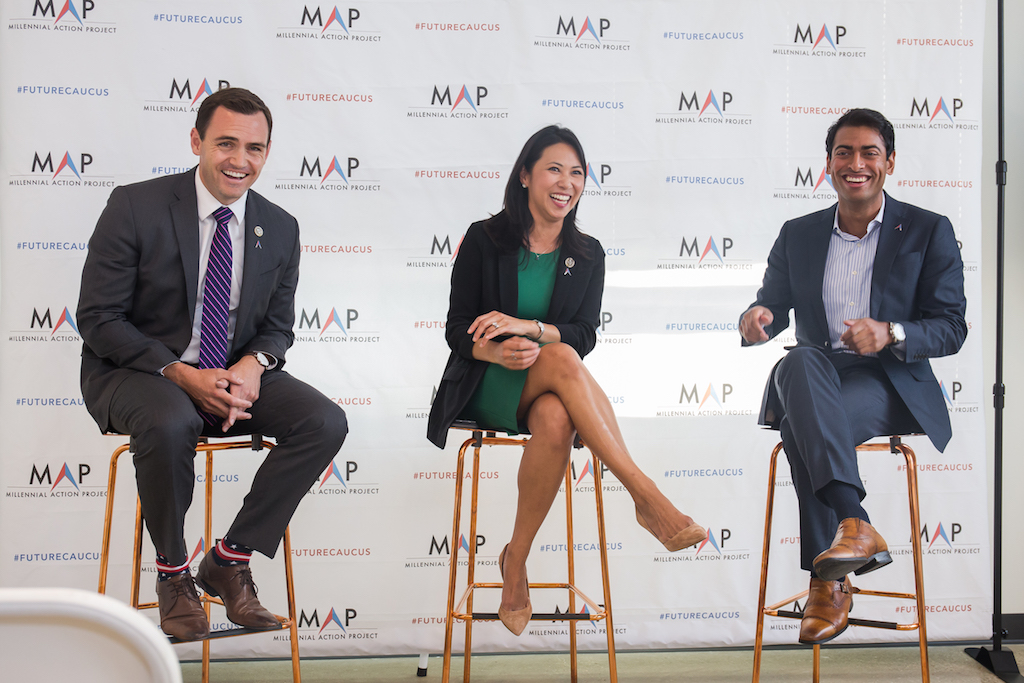 Millennial Action Project

Millennial Action Project's (MAP) mission is to bridge the partisan divide by engaging young leaders around future focused solutions to issues impacting the US. They've launched bipartisan Future Caucuses in nearly 20 state legislatures and currently support the Congressional Future Caucus, the only bipartisan caucus for young members of Congress.
"I've always been passionate about creating change through the issues that people care about. With MAP, we're doing just that—bringing young elected officials together around problems our generation needs solved, and creating space for real solutions," says Layla Zaidane, MAP's chief operating officer.
The organization is looking to launch 10 more Future Caucuses in states across the country next year, and hopes to have policy wins on the state and federal level around issues including democracy reform and economic innovation. To accomplish all that, they're asking for donations and volunteers nationwide.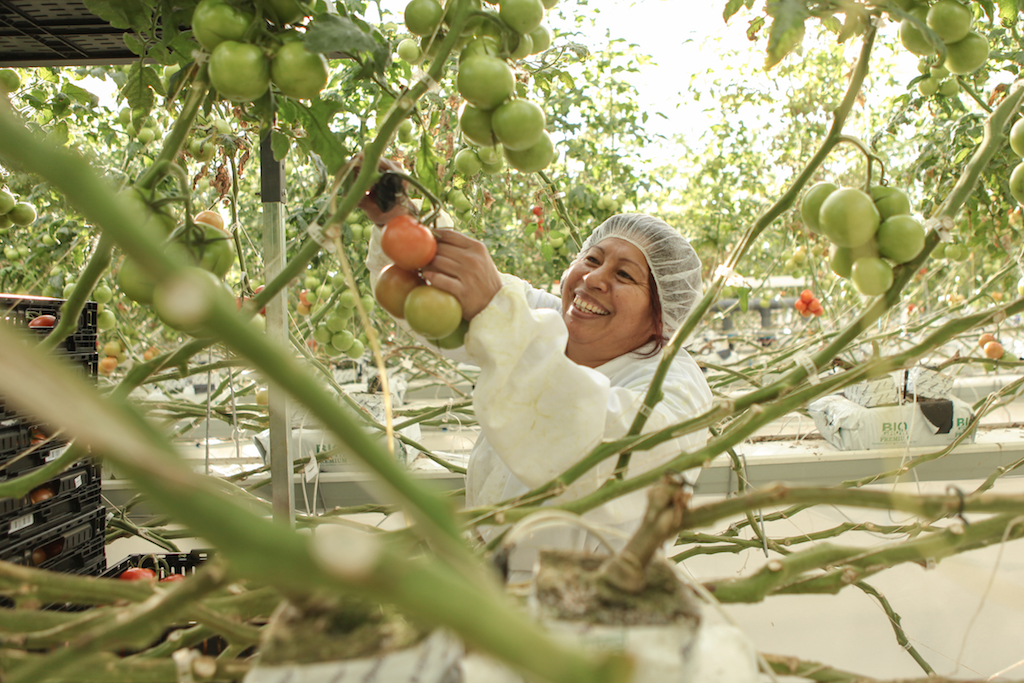 Equitable Food Initiative

Fresh produce is a vital part of a healthy diet, and we should all be eating more of it. But produce is also the leading source of food-borne illness, and the industry has long been plagued by allegations of labor abuse and low wages. Equitable Food Initiative (EFI) has helped forward-thinking retailers, suppliers and unions come together to train farmworkers and managers to solve both problems simultaneously.
"Through our shared value approach, workers are trained to identify and address common threats to food safety in the field or greenhouse. Participating retailers reward their extra vigilance with a wage premium," says Peter O'Driscoll, EFI's executive director.
EFI has certified 26 farms in the US, Canada, and Mexico that meet its rigorous labor, pest management and food safety standards, and there are now over 23,000 farm workers on farms under contract. EFI wants to engage consumers who care about buying from companies that support responsible labor practices, and is always grateful for financial contributions to scale its work.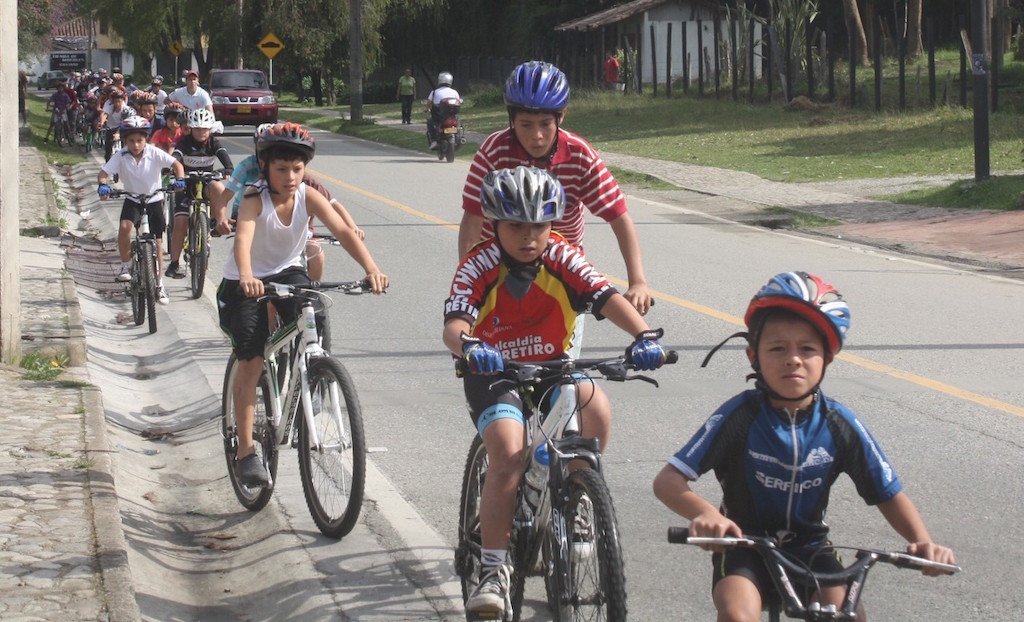 Global Fund for Children UK Trust

The Global Fund for Children UK Trust is taking on Giving Tuesday for the first time. Their challenge for this year's campaign is to get as many people as possible to Clock Up the Miles to Change Children's Lives. With the help of a team of volunteers, it's reaching out to thousands of people in the UK, Europe and beyond to accept the challenge to cycle a total of 18,000 miles in just one day.
"It's good to remember that the world looks different when you are small," says managing director Nicky Wynne. "From a child's height, chaos and complexity can tower over you and threaten to make you invisible. We invest in grassroots organizations all over the world that give children hope. Giving Tuesday is wonderful opportunity for people to take part and give something back."
Wynne says the organization wants people to "have fun, get some exercise, and do something for the kids." She says everyone can take part in this challenge, "as long as it's on wheels."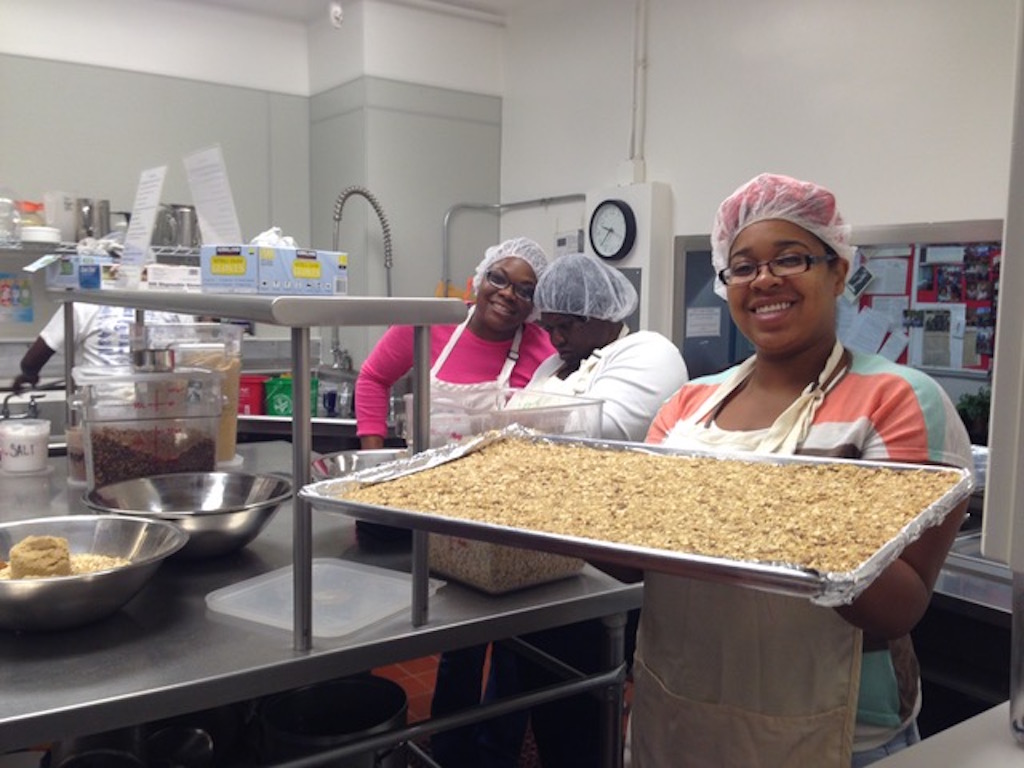 Together We Bake

Together We Bake empowers women through job training, personal development, and—of course—baking. It's holistic approach provides women with the confidence, skills and support needed for a fresh start. Since 2012, the organization has trained 15 classes of awesome women.
How can you help? "We always appreciate financial support that allows us to run our program and serve deserving women," says cofounder Stephanie Wright. "We are also looking to connect with employer partners willing to provide our grads with a second chance."
And here's the best part: Together We Bake has high quality, small batch, homemade baked goods and snack foods that they would love for companies to choose as their gift that gives back.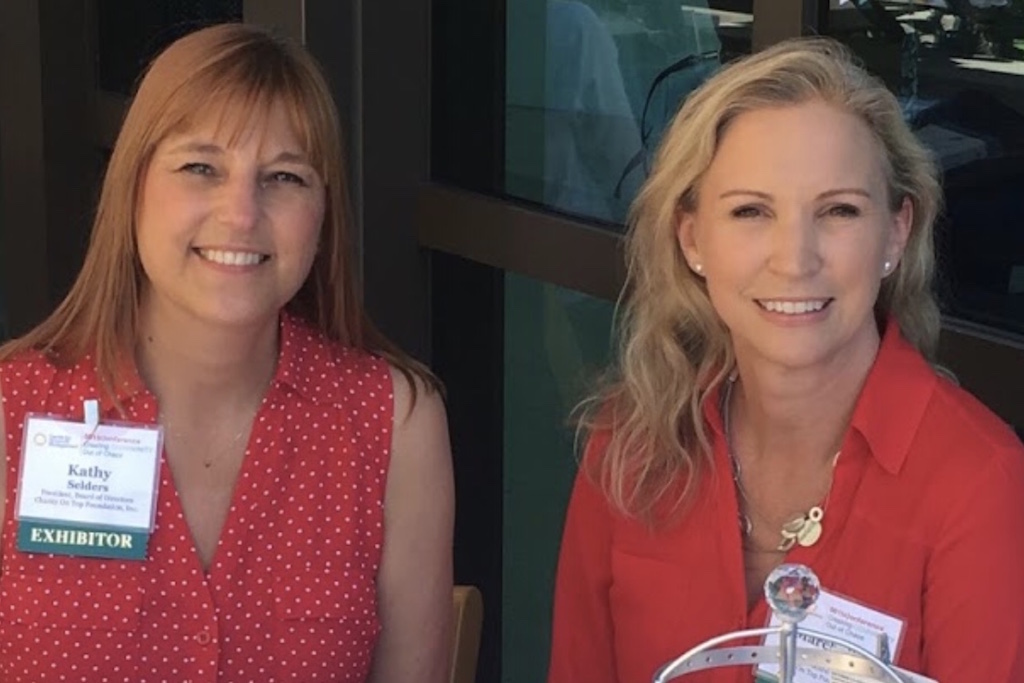 Charity on Top

"People want to give and receive meaningful gifts," says Charity on Top cofounder Kathy Selders. "Our gift card is unique and meaningful because the giver is making a donation to charity, but the receiver gets to choose the charity."
More than 1.8 million nonprofit organizations are listed on the website, so the only problem is deciding which one to pick.
"People understand charity and they understand gift cards, but they don't necessarily get how the two go together in a charity gift card," says Selders. "Since we launched a year ago, we have done well explaining it face to face, but we want to let more people know about our tax-deductible, thoughtful gift option!"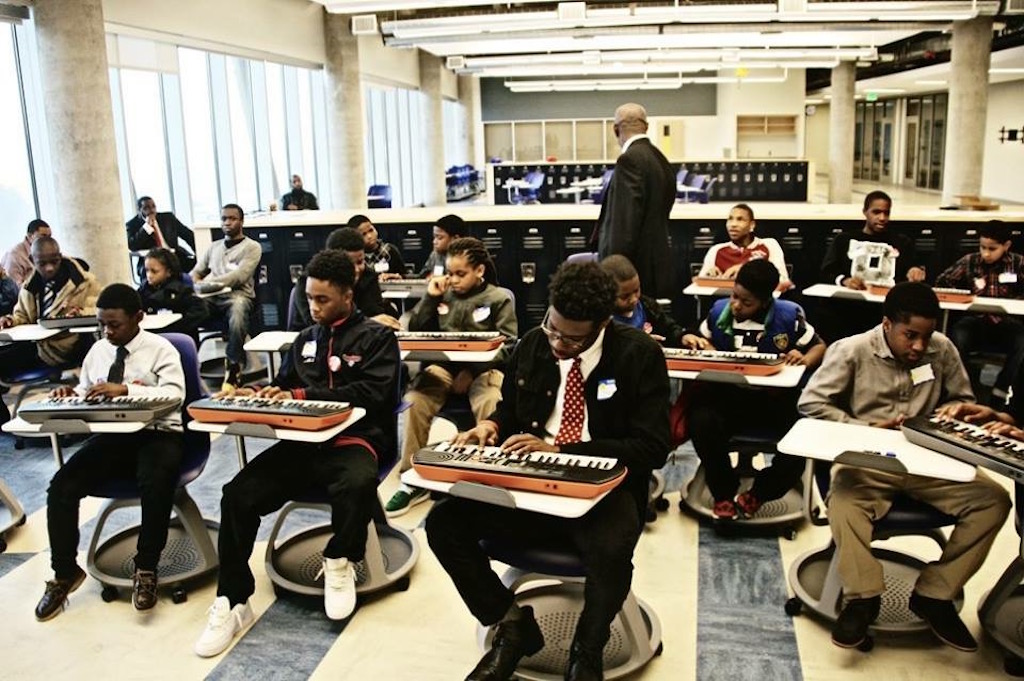 Make Music Count

Make Music Count is a math curriculum taught by learning how to play the piano. Its mission is to eliminate the fear that third to ninth grade students feel in the math classroom.
"In our class, even if you've never touched an instrument before, you'll learn on the first day through our method of counting," says CEO Marcus Blackwell, Jr. "So if you can learn the piano along with math, your confidence will increase, causing an increased performance in mathematics."
Blackwell says what the organization needs most is exposure. He wants more people to know that they are doing great work teaching music and mathematics. If any marketing experts know a really cool way to get the word out, he'd love to hear from you.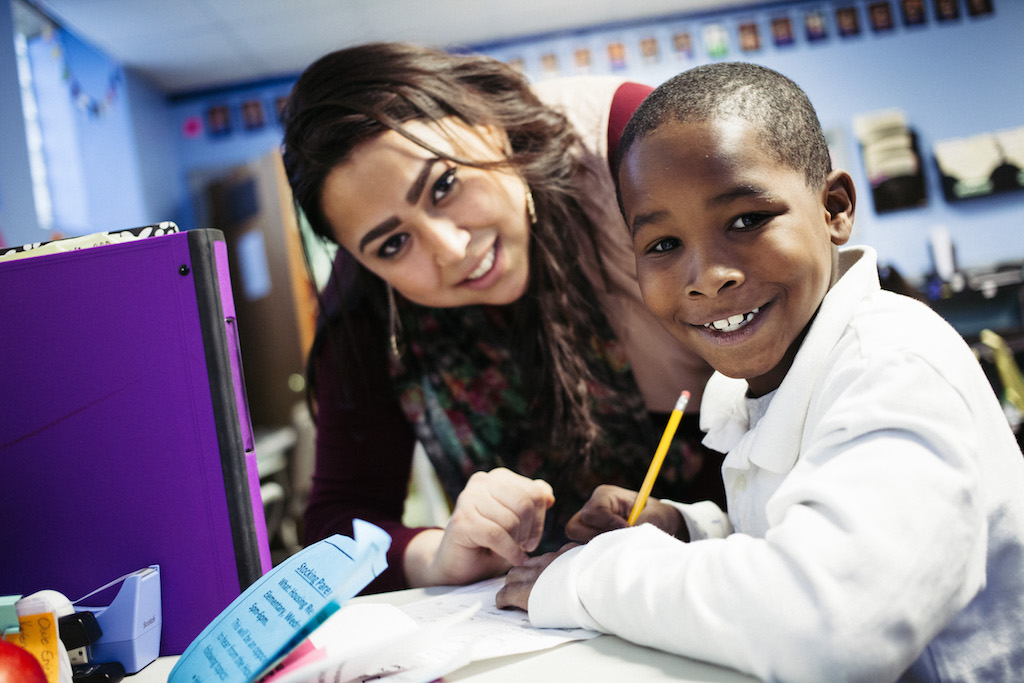 New City Kids

New City Kids takes a unique approach to the problem of intergenerational poverty in the city: turn to the very kids who are often seen as part of the problem. Trevor Rubingh and his team started an after-school program in 2005, staffing it with high school students from the neighborhood. Those jobs helped them get ready for college and further their professional development.
Today, New City Kids currently employs 160 high school students and serves over 300 first to eighth grade students each day. And in the past 13 years, 98 percent of students who spent their senior year at New City Kids have graduated high school and gone on to college.
New City Kids is looking to to hire more high school students to teach music to their younger peers. Your donations will go toward helping these at-risk students teach and prepare for life beyond high school.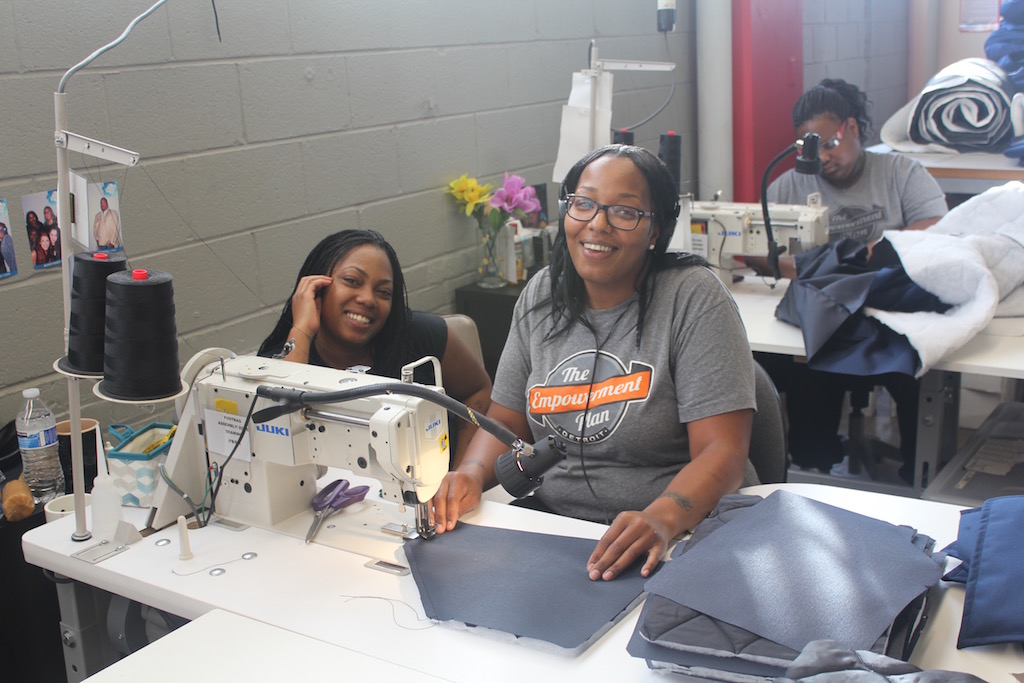 Empowerment Plan

A Detroit-area nonprofit focused on ending the generation cycles of homelessness and poverty through employment, Empowerment Plan is gearing up for a big move next month. Their relocation efforts will allow them to employ up to 60 individuals to manufacture their unique sleeping bag coat for those in need.
"This is such a critical time of growth for our organization. Not only are we trying to spread the warmth to as many people struggling to survive the brutal winter months, we are so excited to create a space that will foster the education and independence of our workforce," says Erika George, development director at Empowerment Plan.
To help with their relocation costs, the organization is looking for philanthropic gifts this holiday season. Visit the website to learn more.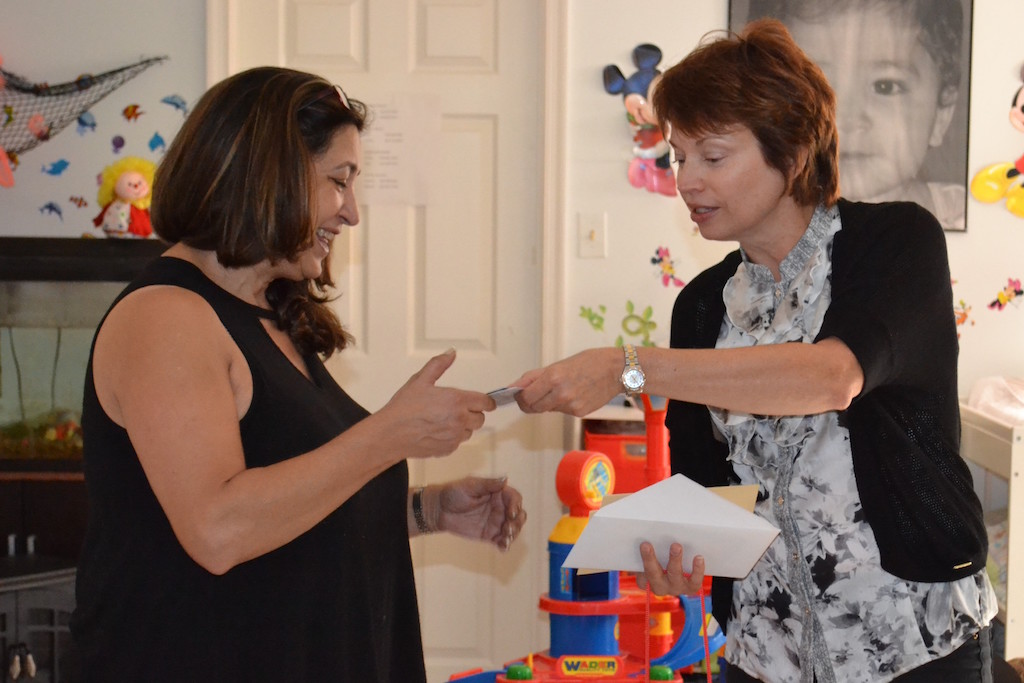 Child Care Counts

Two years ago, Debbie Brown, founder and president of Child Care Counts, became acutely aware of the "donut-hole" in the childcare subsidy program. Team members at the for-profit business she was working for could not find quality, affordable child care in the Washington, DC metro area.
"It was affecting their ability to be effective at work and hindering their career advancement opportunities," says Brown. "Many were forced to put careers on hold or send their children to low-quality providers because of cost. The state voucher program helps those at poverty level or below, but for those just over the poverty line, but not much higher, there was no help available."
Child Care Counts was founded in 2016 to address this problem for families living and working in the nation's capital and the surrounding suburbs. The nonprofit startup is hoping to double the assistance we provide in 2018, and to do this needs help with financial contributions. It's an all-volunteer organization, so contributions go almost entirely to the families it serves.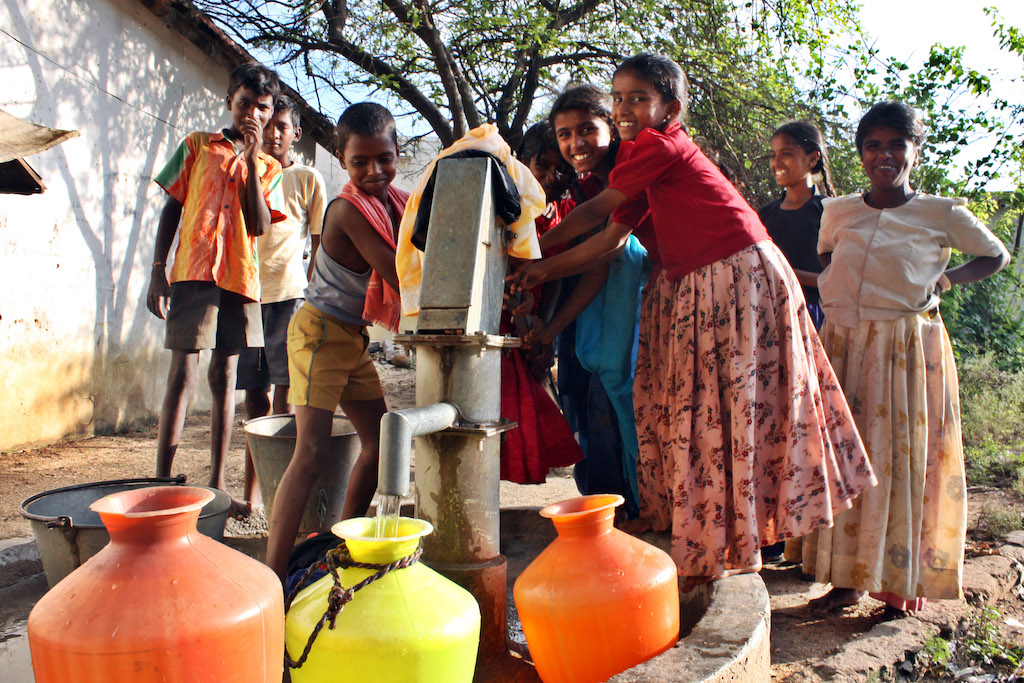 VFF USA

Nearly a 100,000 million people lack access to safe drinking water in India. Supporters this year made it possible for VFF USA to build a water purification plant in Pulaparti located in rural Andhra Pradesh.
"In the next couple of months, all of the water my family drinks will be clean and healthy," says Sreedevi. "For me, the best part is that the task of getting water will now only take 10 minutes instead of an hour. I am looking forward to having more time to help my granddaughter with her schoolwork as the journey for water will be shorter and safer for everyone."
More than 1,500 villages in the surrounding area await support. For just $50 you can help match a family's contribution to build a water purification facility in rural India.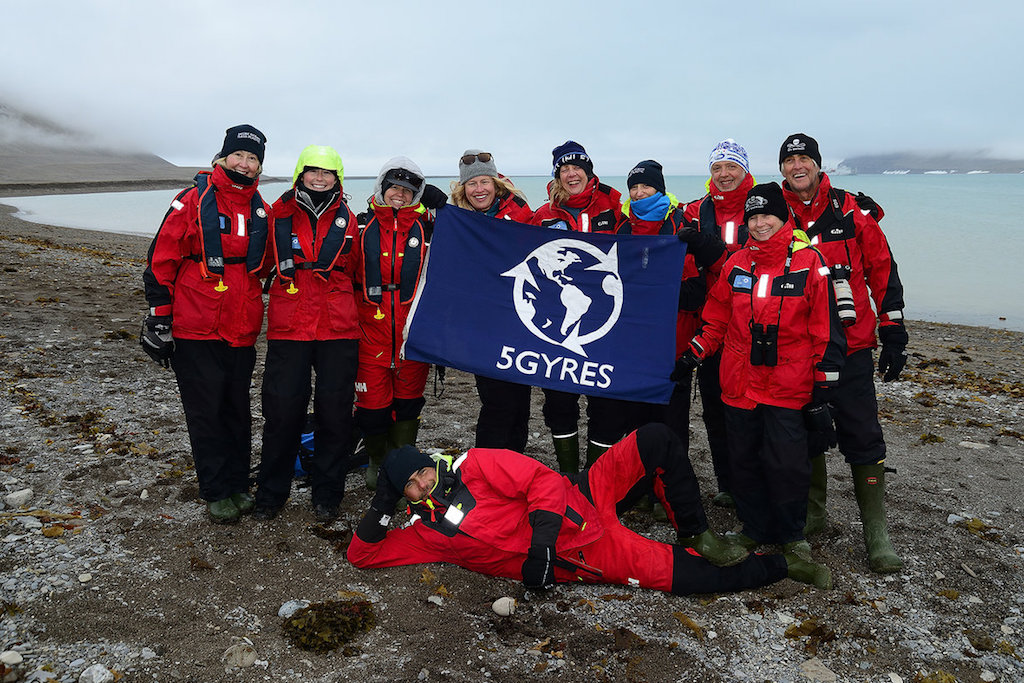 5 Gyres

Have you ever wondered how much plastic is in the ocean? A nonprofit organization called the 5 Gyres Institute is determined to find out. 5 Gyres published the first Global Estimate of Marine Plastic Pollution, finding nearly 270,000 tons worldwide. Today, the organization uses scientific research to design powerful action campaigns that engage consumers, corporations, and policy makers to work together and solve the plastic pollution problem.
"5 Gyres is unique in our science-to-solutions approach," says Haley Jain Haggerstone, development and partnerships director. "Our 2012 discovery of plastic microbeads in the Great Lakes inspired the Microbead-Free Waters Act, which was signed into law by President Obama in 2015, making microbeads illegal nationwide!"
5 Gyres is based at WeWork Culver City, 5 Gyres has a global network of supporters including nearly 400 Ambassadors in 39 states and 48 countries. On Giving Tuesday, Emmy-nominated actress Barbara Bosson has offered to match all donations made through the end of the year up to $10,000. This opportunity to double your impact can help turn the tide on plastic pollution by supporting 5 Gyres' science, education, and adventure programs.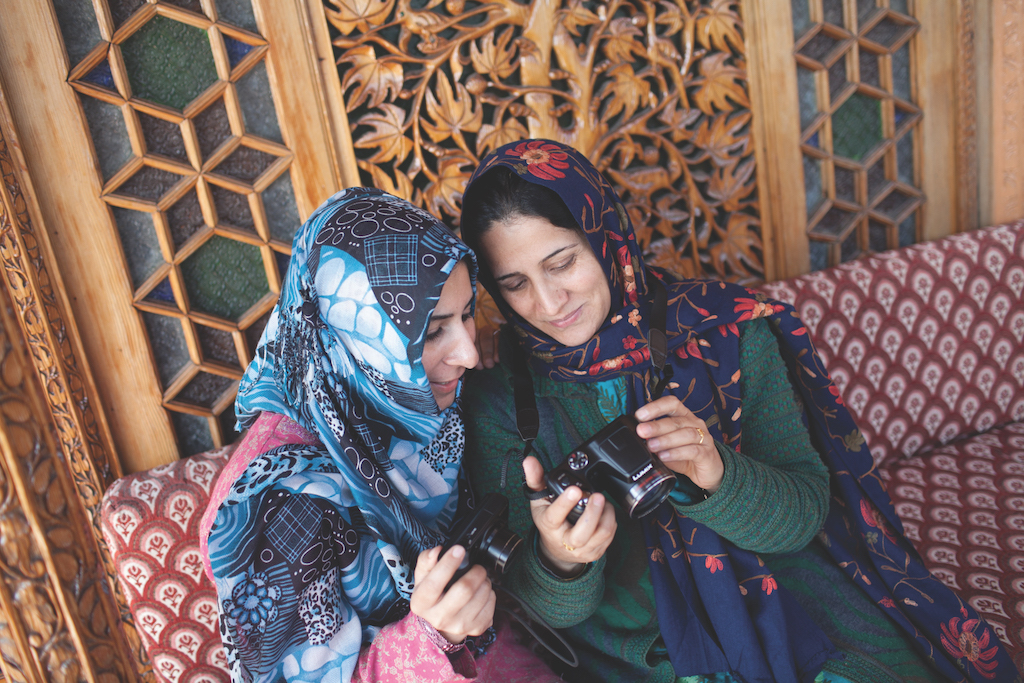 Global Press

Christi Hegranes, a journalist whose jobs have included serving as a foreign correspondent in Nepal, founded the Global Press Institute when she was 25. Her goal was to provide education and training for women so they can become journalists in their own countries.
"This year, our holiday wish is to continue to grow our audience of engaged readers on Global Press Journal, an ad-free, solicitation-free news platform that exists to make people understand the world better," says Hegranes. "This Giving Tuesday we want to add 1,000 new subscribers to our weekly newsletter so that we can give them the gift of accurate, authentic news from some of the world's least covered places!"
Global Press uses journalism as a development tool to train and employ women in developing media markets to produce high-quality local journalism that elevates awareness and ignites social change. To subscribe or to donate, visit the organization's website.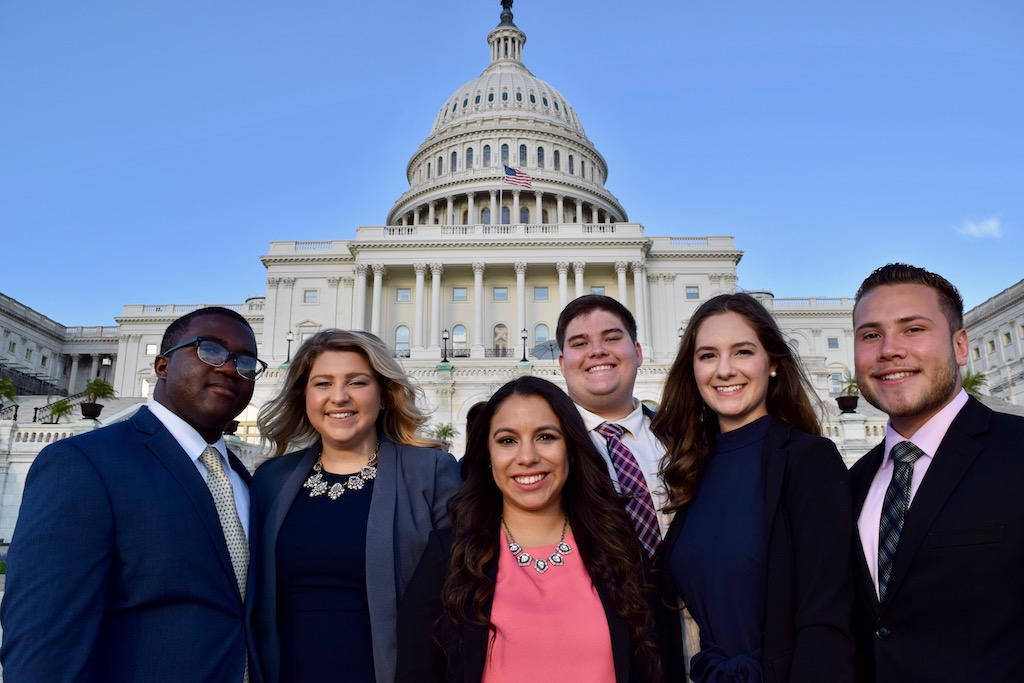 College to Congress

Audrey Henson says that there are two barriers keeping low-income college students from working on Capitol Hill: political access and financial means. Her new nonpartisan organization tackles both of those barriers so that students are equipped with the necessary skills, funding, and connections they need to begin their career in public service.
"Ultimately, our goal at College To Congress is to help Congress become the representative body it was designed to be," says the DC Creator Awards winner. "That's why simply providing a paid internship is not enough. We have to help our interns land a permanent seat at the table."
You can help College to Congress provide interns with a professional wardrobe, housing, meals, transportation, leadership development, and more. A donation of $50 provides meals to one intern for a day, $100 provides a subway stipend, $500 secures one domestic flight, and $1000 will pay for an entire professional wardrobe.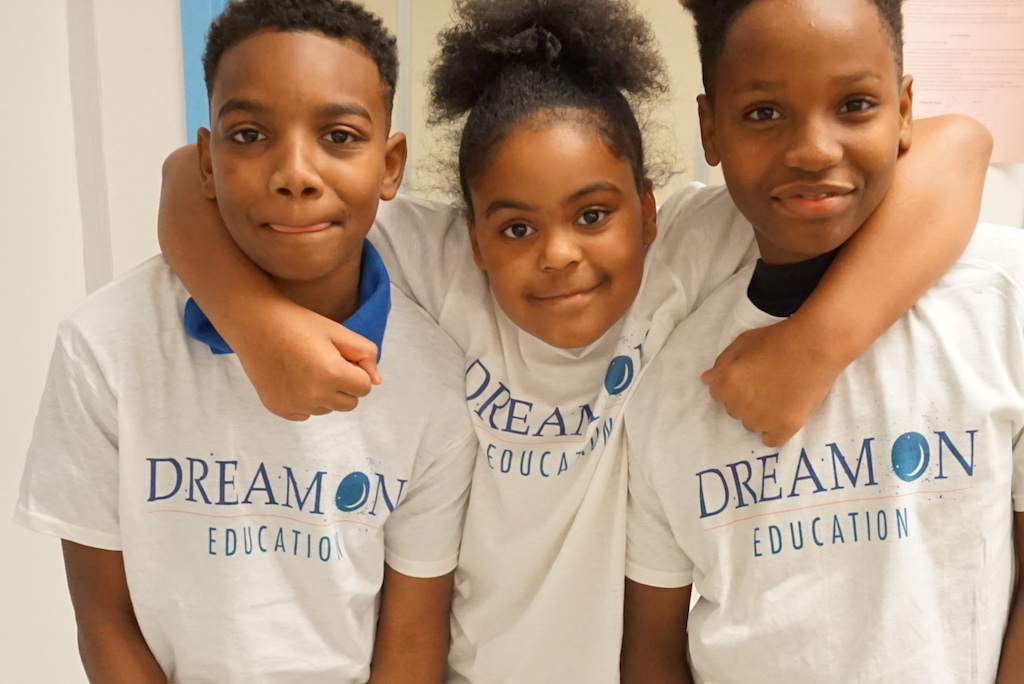 Dream On Education

Kelli Haywood, founder and executive director of Dream On Education, recognized that there were very limited resources for high-achieving students in low-income communities.
"I'm passionate about providing opportunities for students that want to do well, explore the world, and challenge themselves to reach the highest level of success, but simply lack the resources," says Haywood. "Dream On provides low-income junior high students with academically enriching experiences and career and cultural opportunities in various parts of Chicago. This year, we are partnering with four schools, serving over 60 students each week."
Dream On Education's mission is to prepare high-performing, low-income 6th to 8th grade students for the rigor of a high school and college curriculum and challenge them beyond their comfort level. In order to increase their impact and serve more students, they need additional funding. Donations help support educational resources, field trips, supplies, and meals for the organization.