Come June, Kode With Klossy will once again make itself at home at WeWork. For the second year in a row, WeWork is partnering with supermodel and entrepreneur Karlie Kloss on her coding program's 2019 summer camps, providing space and community resources to help young women learn how to code and increase their confidence in computer science and beyond.

Founded in 2015 after Kloss herself began to code, Kode With Klossy is a nonprofit that that encourages young women to pursue their passions in a technology-driven world. Now in its fifth year, the organization's flagship summer camps—free two-week programs across the country for young women ages 13 to 18—arms scholars with the fundamentals of programming and web development in a fun, collaborative, and hands-on environment.

Kode With Klossy first partnered with WeWork for its summer camps in 2018. This summer, WeWork is rejoining forces with Kode With Klossy, providing camp workspaces in 10 cities across the U.S. while also giving scholars access to their local WeWork community, where they can engage with and learn from entrepreneurs in their hometowns. WeWork community members will participate in the program as speakers and panelists in Kode With Klossy's Summer Speaker Series and as project mentors.

"We are so thrilled to partner with WeWork again this summer as we scale our program and reach nearly a thousand young women across the country," says Kloss. "Beyond gaining access to WeWork's state-of-the-art spaces, our scholars are connected to the WeWork community, which represents some of the most talented and creative people working in tech. Our scholars have the opportunity to learn from and be mentored by local entrepreneurs who are using technology everyday to pursue their passions."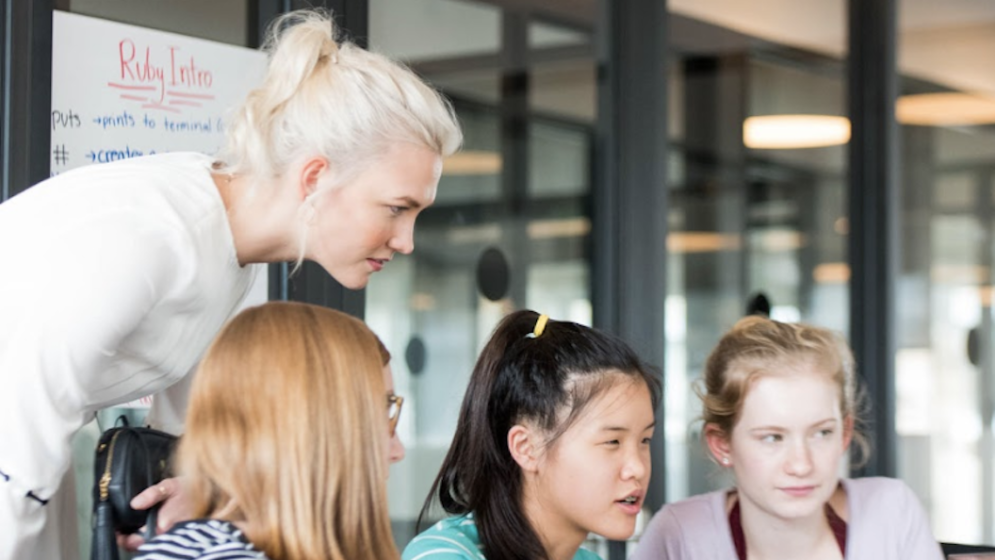 Kode With Klossy will extend full scholarships to nearly 1,000 scholars and, by summer's end, will have reached nearly 2,400 young women since its first coding camp in 2015. No previous experience is necessary for applicants; regardless of skill level, about 91 percent of Kode With Klossy alumna say they gained a new skill and/or advanced their current skills, and 89 percent feel they're part of an empowered and inspiring community.

Yingqi Tao, a 2018 scholar, knew coding is a versatile skill that can be used across an almost-limitless number of fields. But it wasn't until Kode With Klossy's summer camp that she learned how to apply her knowledge beyond the classroom. "Although I have been coding in school, I never knew how to apply those skills in real life," says Tao. "But here, we have guest speakers who are women in business. We're creating our own websites, and it could turn into a business one day, so it really connects to real life for me."

"Creating opportunities for people to continuously learn and grow is core to The We Company's mission," says Artie Minson, WeWork president and chief financial officer. "Through WeGrow, the Flatiron School, and our innovative partnerships, we create and support platforms that foster lifelong learning. We couldn't be happier to continue our partnership with Karlie and Kode With Klossy and to help these students find and unleash their superpowers."

The 2019 summer camps run in two-week increments from June 3 to Aug. 16 and will return to the following cities: New York, Los Angeles, St. Louis, San Francisco, Portland, Chicago, Detroit, Washington, Atlanta, Dallas, Miami, Seattle, Austin, Denver, Philadelphia, and Boston.

Photos by Magda Zofia; additional reporting by Eva Leonard