Frontdoor (FTDR) is the newly formed spin-off from residential and commercial services industry leader ServiceMaster, now its own independent public company, with 2,200 employees and $1.3 billion in annual revenue. Founded over 45 years ago, Frontdoor is "obsessed with taking the hassle out of owning a home, with services powered by people and enabled by technology." Things are moving fast for the company's growing leadership team, especially when it comes to maintaining a winning culture.
Post-spin-off, Frontdoor essentially built a tech-enabled business on top of its established American Home Shield brand, and the company's people and culture are leading the path to success for this new venture. "We're creating a company that people want to be a part of and want to emulate," says Jen Alessandra, Frontdoor's SVP and chief people officer.
Alessandra is a pro when it comes to developing leadership and working with distributed teams: Her career in HR leadership spans over two decades in multiple industries, from consulting to home building to high-tech. A veteran of enterprise-size organizations and a former NCAA athlete (Alessandra was on the diving team at the University of Southern California), she knows how to execute under pressure and get people moving in the same direction.
No surprises when you crawl, walk, then run
"Crawl, walk, run" and "no surprises" are favorite mantras among the leadership team at Frontdoor, reminders of their commitment to one another to communicate frequently and openly and take new projects one step at a time. "Intentional growth" is an unofficial mantra: With a new office opening soon in Denver and global partnerships in development, Frontdoor is moving fast, but not so fast that its values are jeopardized.
WeWork has become a strategic partner for Frontdoor in this regard: The company's sales and business development teams leverage WeWork for meetings, remote workers, and client needs. Frontdoor's leadership team looks to WeWork to bridge technology and people, to create a seamless experience for clients and remote employees. With Frontdoor's leadership in constant contact over Slack and through virtual calls, connectivity is key to the company's winning culture, and Alessandra travels frequently from the home office in Memphis to other Frontdoor locations.
Tech is great, but face-to-face interaction is better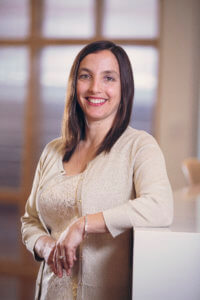 People have three to five careers in their lifetime. By rethinking career pathing and being open to possibilities, we are helping employees do this without changing companies.

Jen Alessandra, SVP and chief people officer, Frontdoor
"Technology is great, but it can't replace face-to-face interaction," says Alessandra. With people and culture top of mind, her team prioritizes leveraging existing talent pools in which Frontdoor already has a physical presence. "People have three to five careers in their lifetime," she says. "By rethinking career pathing and being open to possibilities, we are helping employees do this without changing companies."
The way people work changes as businesses become more global, and as economic conditions and technological advancements impact the employment landscape. For Alessandra, creativity and humility help build a culture that people want to be a part of. Frontdoor's ability to operate transparently, live out its house rules, and build trust among employees and with customers allows the company to move faster in all aspects of it business. "We're optimizing the way to go to work," says Alessandra.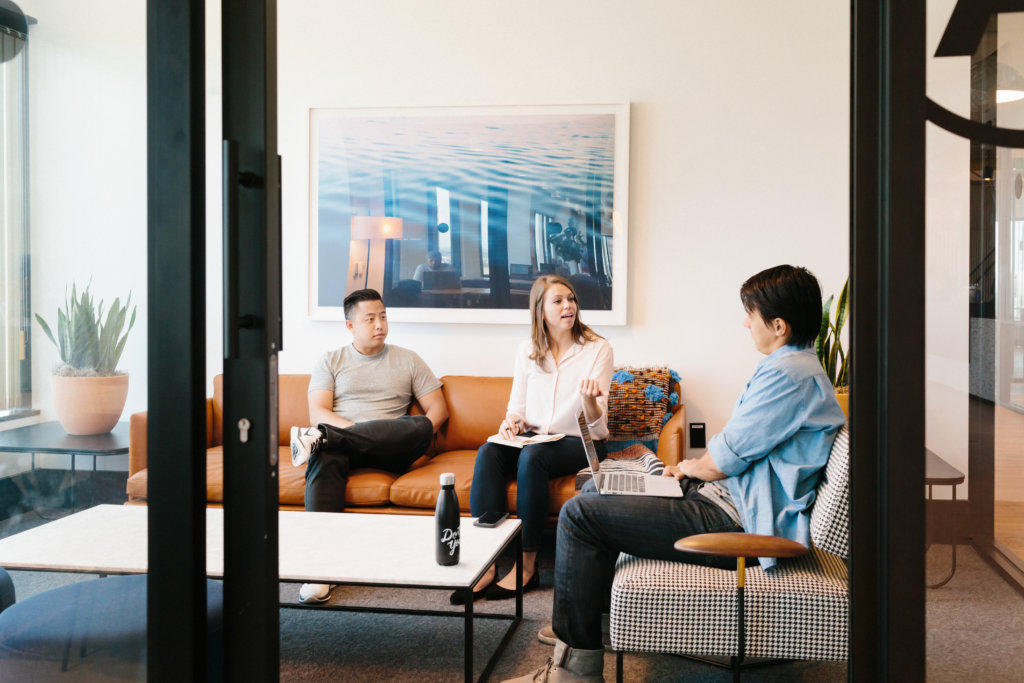 Frontdoor's culture and commitment to innovation and personal accountability enables its people to grow and flourish under constantly evolving conditions. WeWork is a proud partner and go-to resource for Frontdoor's tech-enabled business, supporting them throughout the change and growth that is transforming their business model and the home services industry as a whole.
To learn more, explore WeWork's solutions for hypergrowth businesses, where winning culture is a priority.