When Los Angeles filmmaker Mason Funk reflects on the more than 100 on-camera interviews that he has recorded with pioneers in lesbian, gay, bisexual, and transgender history, many moments come to mind.
One of them is the very fact that Lamar Van Dyke in Seattle and Diana Rivers in the Ozark Mountains of Arkansas even consented to interviews at all, since for many years they chose to live mostly separate from men.
"Times have changed," Funk says, "and they were willing to let me be a channel for their stories."
Then there was the time he got the news that legendary civil rights activist Donna Red Wing—who the anti-gay Christian Coalition once called "the most dangerous woman in America"—was fighting cancer. Funk sent a team to Des Moines to record a sweeping conversation covering her 45 years of activism. Six weeks later, in April 2018, Red Wing died.
Funk, 59, is the founder of Outwords, a project to document the LGBTQIA+ movement in America since World War II through the voices of those who "spearheaded, participated in, and witnessed this transformational era as it unfolded."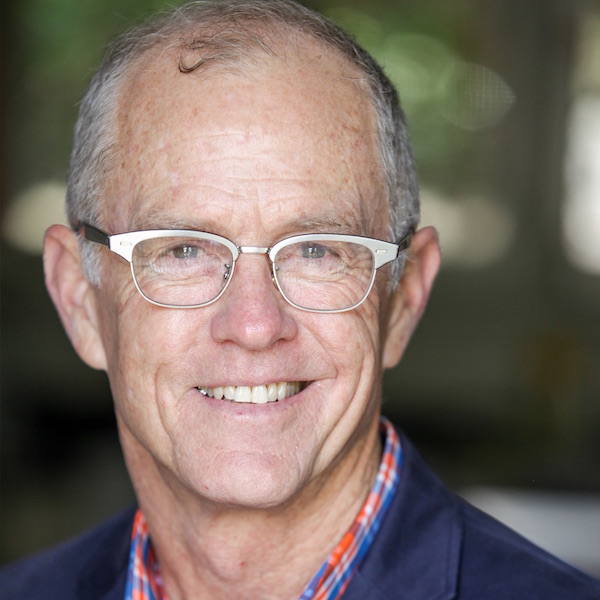 Outwords won $36,000 at the San Francisco Creator Awards, a competition sponsored by WeWork that recognizes innovators in various fields.
By the end of 2019, Funk and his 11-member team hope to have recorded 500 interviews. A coffee table book with excerpts published by HarperCollins will be released in June 2019, timed to the 50th anniversary of the Stonewall Riots that sparked the modern gay rights movement. That's also when Funk hopes to debut the most ambitious piece of the project: a searchable online database.
The child of a journalist, Funk knew he was attracted to men from an early age, but "I was never one of those kids who was going to be super out and proud from day one." It took decades for him to be comfortable identifying as a gay man, and years more to feel part of the wider community.
By 2014, Mason had a successful career producing TV programs for the Discovery Channel and Animal Planet, but he was looking for something more meaningful. He had long been an admirer of the USC Shoah Foundation's video library of interviews with Holocaust survivors. One night, Funk woke up with the idea that he could do the same for the LGBTQIA+ community.
Besides providing a resource to historians, teachers, and filmmakers, Funk hopes these stories about the early days of the gay rights movement will empower and inspire the next generation of pioneers.
Funk says it was crucial to him that the project present the diversity of the gay experience, not "a bunch of white men telling their stories."
Funk, whose team works out of WeWork Gas Tower in downtown Los Angeles, said the money from WeWork would allow his team to expand its video library and begin laying the groundwork for the digital platform.