The ways we work have fundamentally changed. People no longer seek just work-life balance. They want the power to choose when, where, and how they work. They want the freedom to create their own schedules, to do work they find meaningful, and to be in a space that suits their unique needs. Gone are the days of a one-size-fits-all nine to five. In All the Ways You Work, WeWork members share how they're reimagining their professional lives and thriving in this new world of work.
When Debra Register began teaching playwriting online during the pandemic, she realized she needed her own simple, private space to work outside her apartment. Not only would this space give her peace and quiet for teaching, it would also allow her to do her own playwriting and freelance corporate work.
The New Yorker knew her ideal environment would be accommodating and accessible. It would ideally be open in the evenings and on weekends when she teaches most of her students. But none of the options she initially explored provided everything she needed.
Then Register learned about WeWork All Access—which allows her to work from hundreds of WeWork locations, whenever she chooses—and decided to test the waters. She took a tour of WeWork 575 Lexington Avenue and found exactly what she needed.
"I knew instantly. As soon as I saw these phone booths, and how accommodating [the environment is], I knew it was absolutely possible for me to teach professionally and happily online," says Register. "I was thrilled."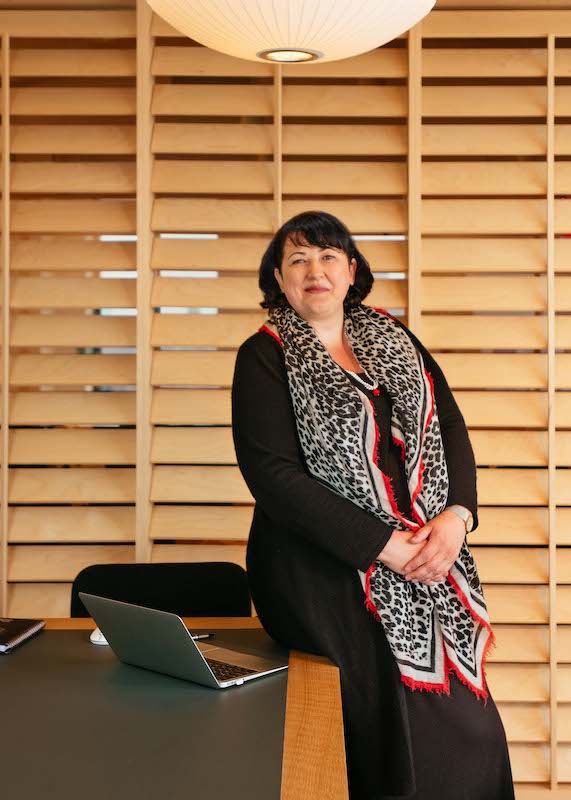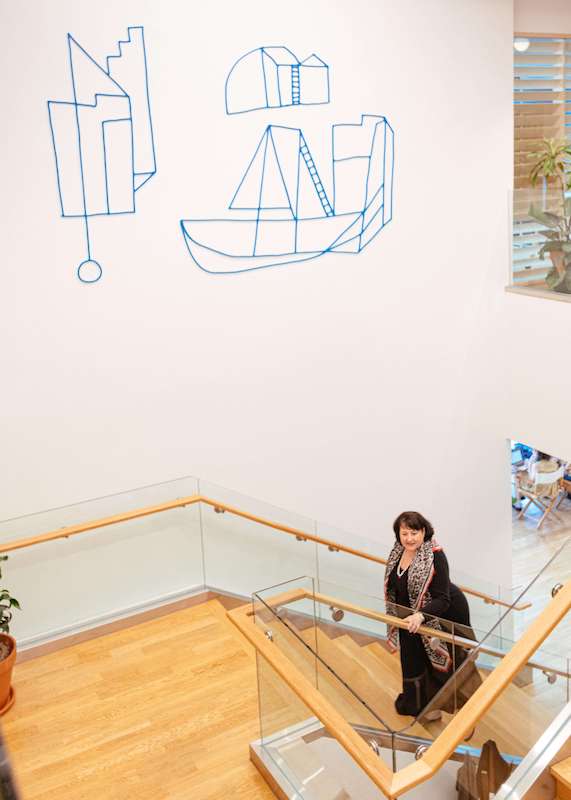 Initially, Register wondered whether she would feel out of place as a WeWork member. "I imagined WeWork to be mostly young people in their twenties," she recalls. "I just never knew that I would fit in." She quickly discovered she fit in just fine with members of all ages. Since signing up for WeWork All Access, Register has met a diverse range of people, from creatives to businesspeople to tech-minded individuals.
Every single location I've gone to, not only have I felt like I fit in, I also felt like everyone fit in…Everybody belongs there, no matter what they do and how they do it.

Debra Register, playwright
With WeWork All Access, Register can choose between dozens of workspaces in New York City—and being able to stay late in the evenings and come in on the weekends gives her the flexibility to teach classes that fit her and her students' schedules. She also has everything she needs to work productively and efficiently, from office supplies like copiers and staplers to fast and reliable WiFi.
Register has already spent time working in every WeWork All Access space across Manhattan, Brooklyn, and Queens. "There's such diversity in space, in people, in energy, in light—and it's going to be difficult for someone not to find a place that helps them be their best at what they're doing," she says.
On a given day, Register will choose a WeWork location based on the type of work she needs to do that day. If it's playwriting, she'll consider what kind of headspace she wants to occupy before settling on a working environment conducive to that.
"If I'm working on a piece that's more dramatic, I may want a location that's darker and almost more brooding," she explains. When she's looking for writing inspiration, she might head to a spot like WeWork 511 W 25th St, where she can do some people-watching due to its location near the High Line. On other days, she prefers to work in an environment that feels active and upbeat: "There are times when I want something really light, and I want there to be energy around me and lots of people flitting about," Register says.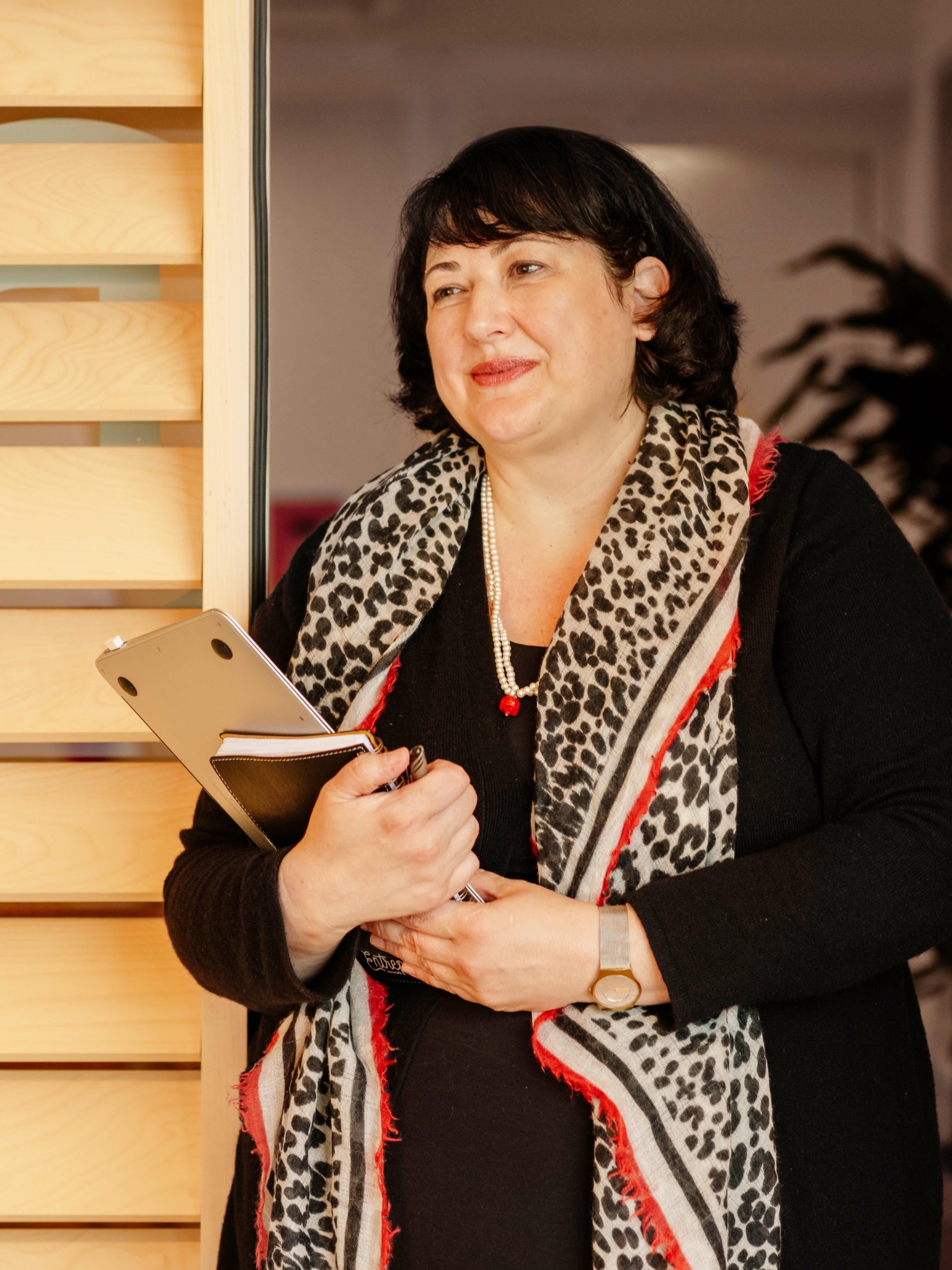 Register used to visit cafés to do focused work. However, the often spotty WiFi, the chatter of other patrons, and the stress of leaving her belongings on the table always posed challenges. Now she has discovered a solution that eliminates all those concerns.
"In life, it's very rare that you get an opportunity or find a situation that you can put into your budget easily—one that gives you what you need to get your work and your life organized, and also allows you the freedom to be in so many places," she says. She gained all of that with WeWork All Access. "That's what I love."
Megan Zhang is a journalist covering culture and identity. She has produced and reported pieces all over the world, from Mexico City and Prague to Beijing and Brussels. Zhang's work has appeared on BBC, CNN, Bon Appétit, Condé Nast Traveler, and The Infatuation, among others.
Rethinking your workspace?