Bryan Davis never would've predicted he'd be selling shirts for a living.
After moving from the Midwest to New York for college, Davis worked as a managing partner in the nightclub and restaurant scene, but decided that he wasn't fond of the lifestyle or the hours.
During a trip to Thailand in 2007, he observed how Bangkok police officers wore what seemed like typical buttoned-down shirts, but they actually used zippers.
"I had never seen that before," says Davis. "I made a police uniform for myself, and I brought it back and showed it to some friends in fashion. People went crazy because they had never seen it before, either."
Even then, the idea of commercializing his shirt design stayed on the back burner for some time while Davis worked on other startups. But in late 2014, he launched his company Teddy Stratford at WeWork Soho West, bringing the "zip-fit" shirt to the rest of the world.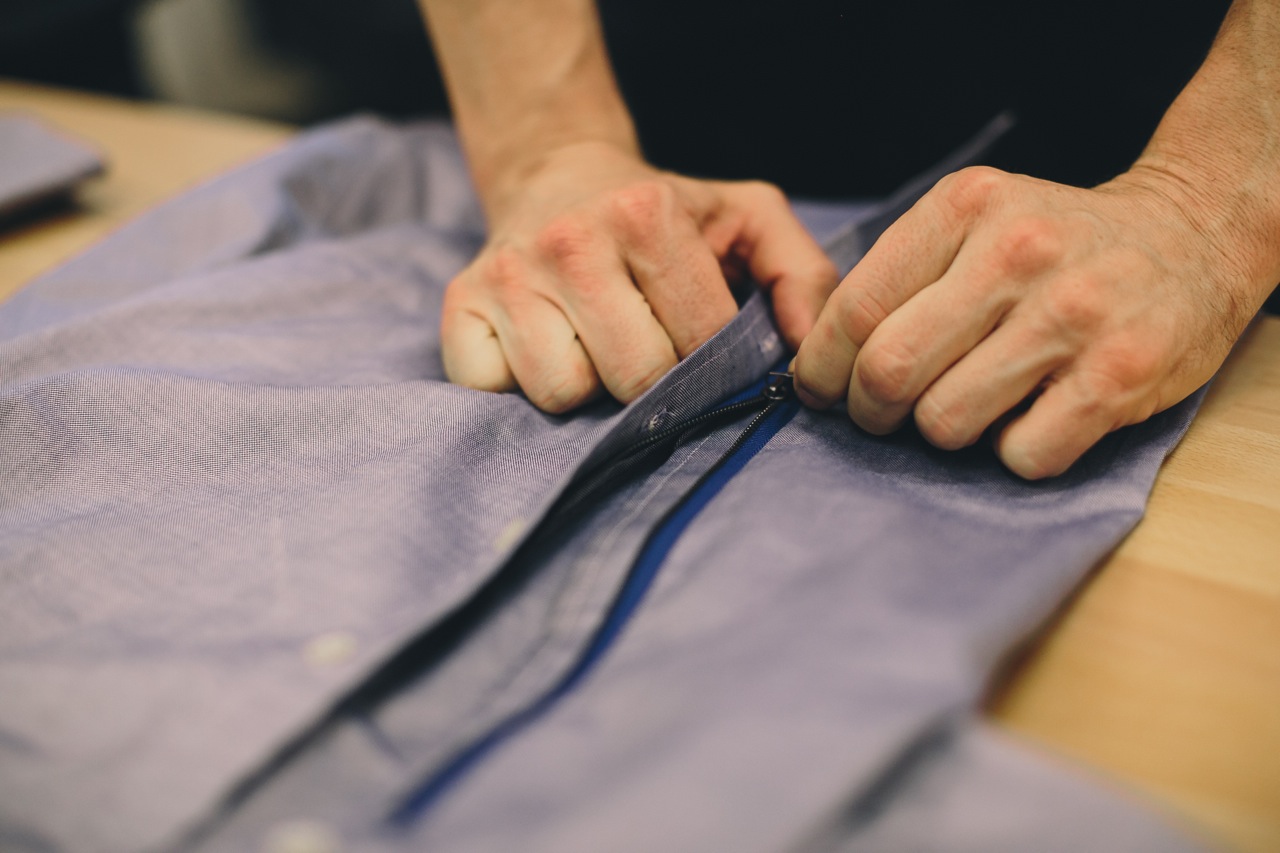 On the other hand, Canada native Jacob Wood has worked almost exclusively in menswear. He interned at several apparel companies, and after college was a buyer of men's suits at Macy's.
Although Wood always had an eye on entrepreneurship, it was only after being fed up with working for huge corporations that he decided to go into business for himself. His goal at Woodies? Moving beyond the standardized sizes for men's business shirts.
"Woodies was founded on the idea that getting something made specifically for you has never made more sense and has never been more easy than it is today," says Wood, founder of the custom fitted shirt company.
He started his business in 2014, only a few floors away from Teddy Stratford. It only made sense for these entrepreneurs to cross paths at some point. After all, both produced men's shirts and both started with crowdfunding campaigns on Kickstarter.
Daniel O' Duffy, the WeWork Labs Community Manager at the time, arranged for Davis, who was then starting his own campaign, to gain insight on Wood's success.
"Jacob said, 'Before you launch, get everyone who you think is going to back you, and have a personal conversation asking them to back you within the first day,'" Davis says. "That initial momentum is very important. The Kickstarter magic starts to happen when you bust out from the circle of friends.
The magic came quickly for Davis. Within two days, Teddy Stratford's Kickstarter campaign was fully funded. The one-off collaborative effort, Davis and Wood both say, has grown into a friendship, and the two continue to discuss fabrics, production, and customer relations, even after Davis and his team relocated to WeWork Chelsea in July.
The friendship has also included some irony: Woodies recently ran a second Kickstarter campaign, and Davis found himself being consulted about his success, recommending agencies and mailing lists for Kickstarter backers.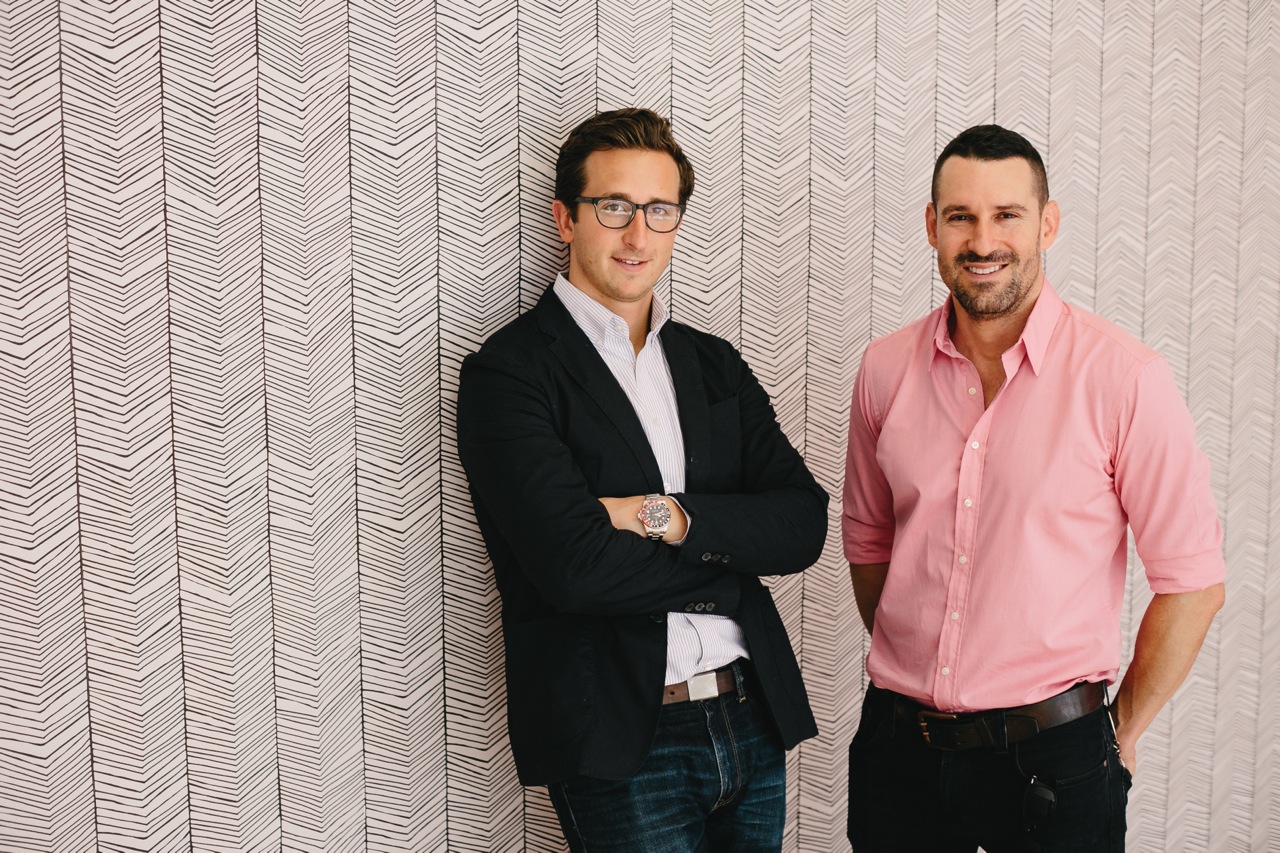 "We definitely work off each other's strengths," says Wood.
Although the two entrepreneurs might seem like natural competitors, Wood and Davis believe that collaboration is far more important.
"The world is huge, and people need more than one shirt," says Davis. "I can see someone who has a couple of Jacob's shirts having a couple of my shirts. They're different enough that I don't feel like a true competitor."
Wood agrees and adds that, in many ways, startups aren't the true competition.
"The thing you realize quickly in a startup, or in apparel, is that it's not so much me against Bryan, or this small company against another small company—it's about us against the big guys."
Photo credit: Lauren Kallen / Woodies Clothing