At first the kids tiptoed through the doorway one at a time, taken by surprise by the 25-foot-long spider that had taken over the gym. But soon they were all running past the creature made of black balloons to the games, crafts, and tables piled high with treats.
Held at New York City's Dunlevy Milbank Center, the Halloween Party entertained more than 150 kids from schools all around Harlem. Working alongside the nonprofit Children's Aid, the event was hosted by WeWork.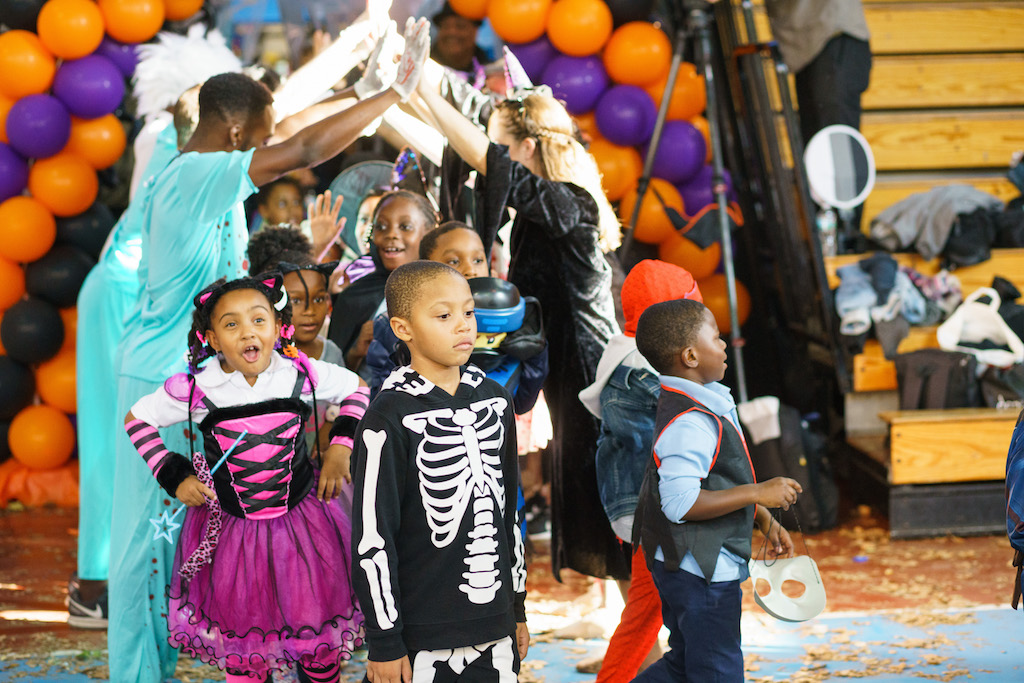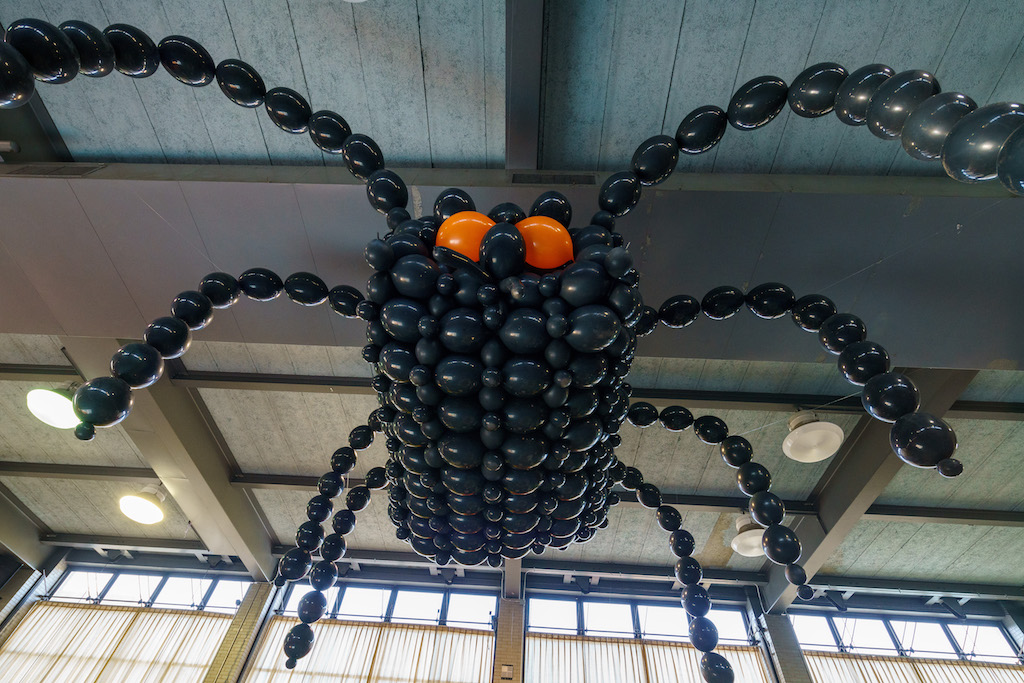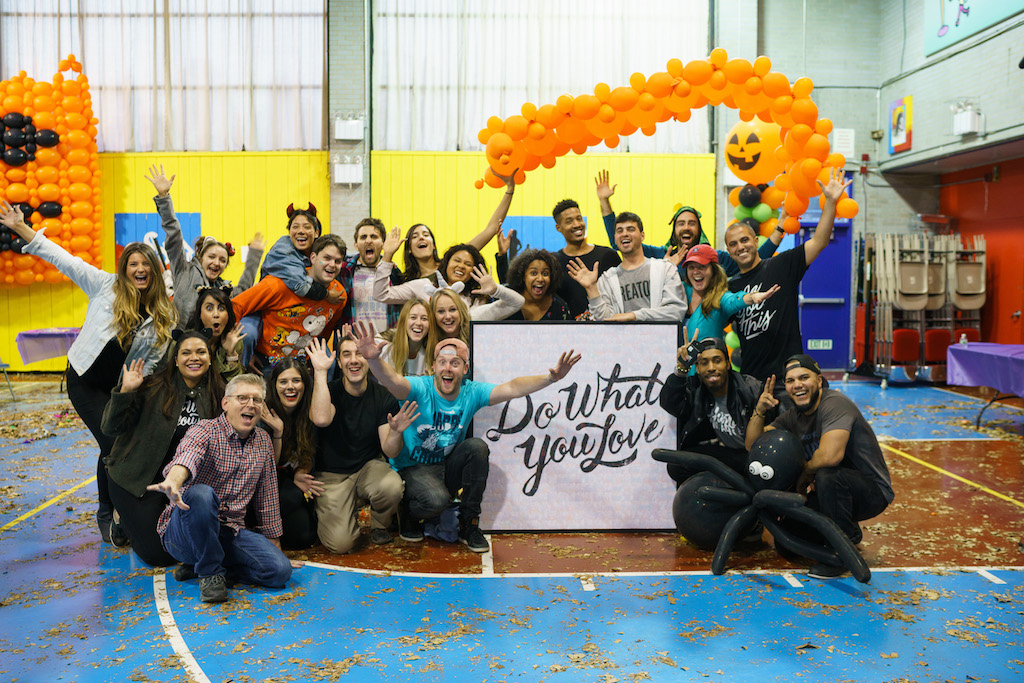 In past years WeWork has thrown a costume party for its members. But this year many employees said they wanted to find a way to give back to the community.
The idea of teaming up with Children's Aid came from Eugene Clowney, community lead at WeWork Harlem. Growing up in the neighborhood, he had attended other Halloween parties thrown by the organization.
"Having WeWork sponsor an event like this is the most amazing feeling in the world," said Clowney. "I mean, I will always be a kid from Harlem."
The roomful of skeletons, pirates, and superheroes decorated trick or treat bags, tumbled around in a bounce house, and wandered through a truly scary haunted house that WeWork volunteers had put together in the basement the night before. Three girls, all dressed as Wonder Woman, screamed in delight as they encountered ghosts, ghouls, and other creatures around every corner. Another girl called it the "best party ever," as long as she didn't have to go in the haunted house.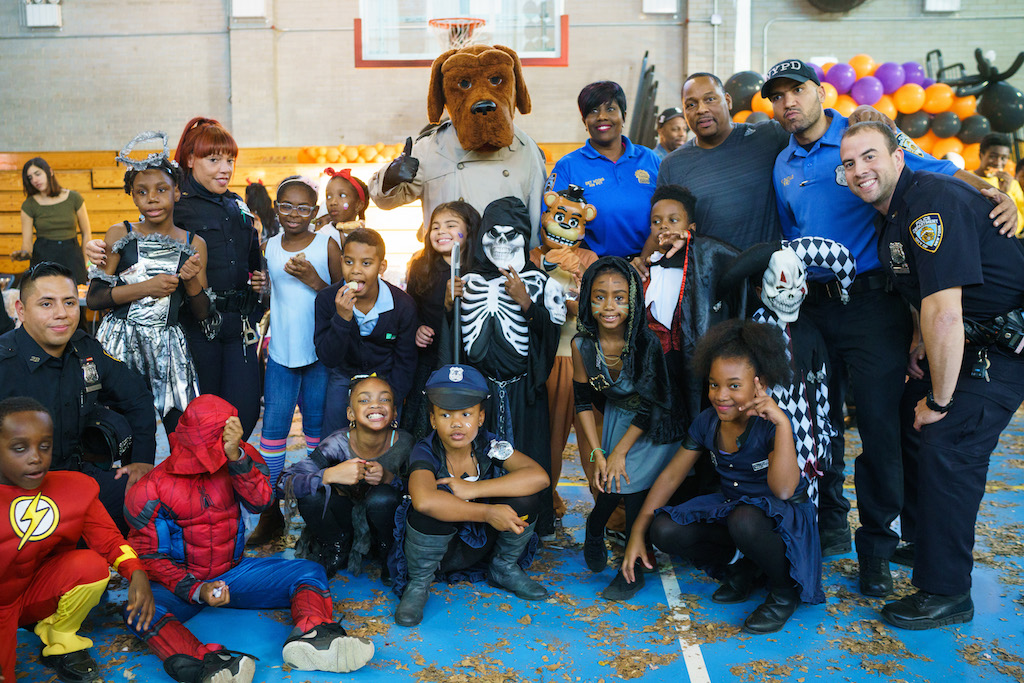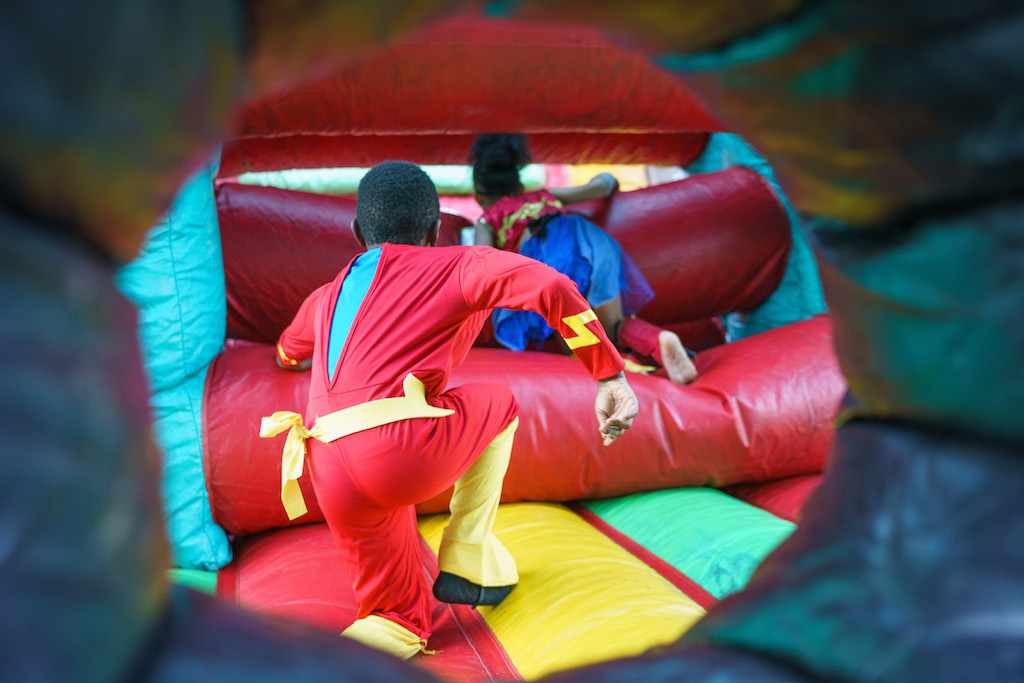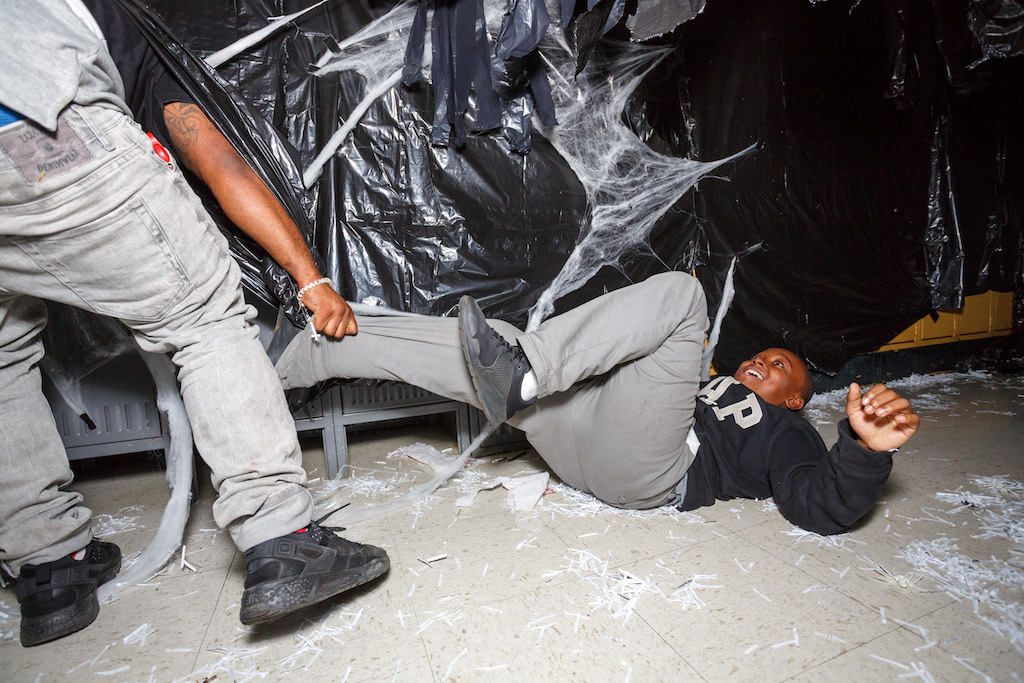 WeWork member Silicon Harlem provided thrills and chills of the digital kind with virtual reality headsets that let kids wander through a haunted mansion. And dancers with Elise Monte Dance, another WeWork member, performed for the students throughout the afternoon.
One special guest was Scruff McGruff, who accompanied members of the New York Police Department. As the crime-solving dog posed for photos, officers gave kids tips for trick or treating. They all went home with safety kits—including a flashlight, reflectors, and a safety check list—put together by WeWork staffers.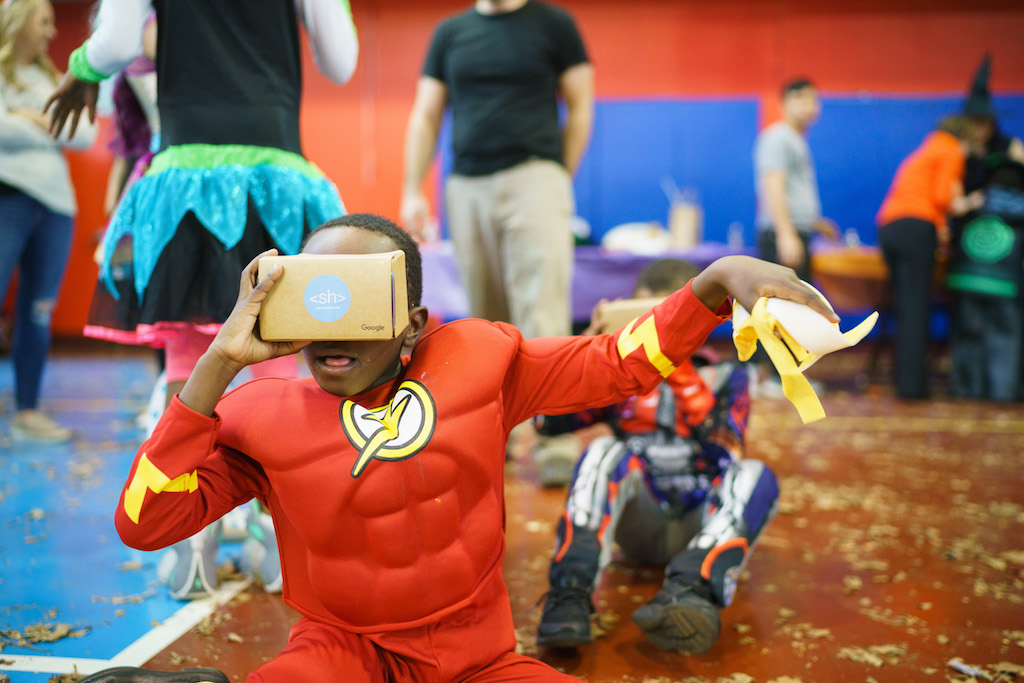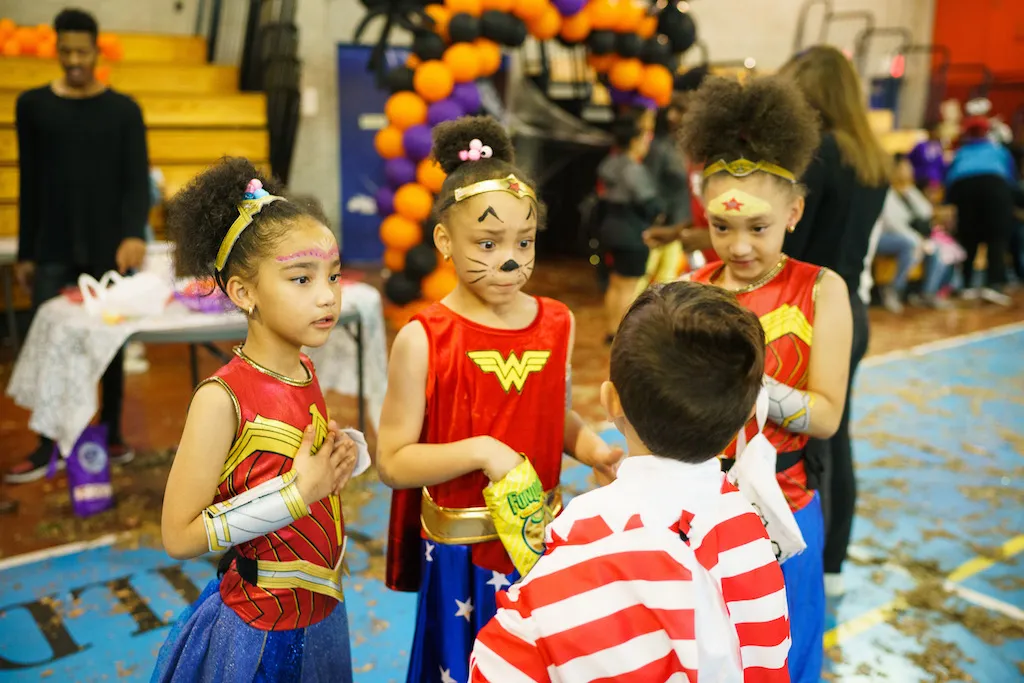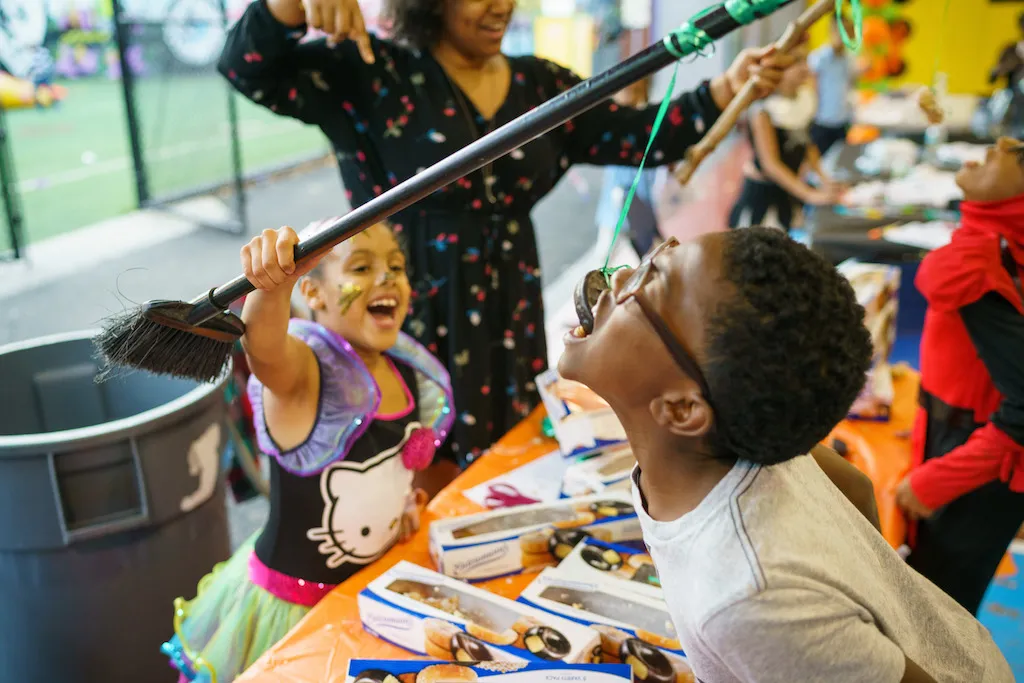 Children's Aid is a New York City-based nonprofit focusing on child welfare. In attendance were kids between 4 and 14 from several local schools: Success Academy Harlem 1, Future Leaders Institute Charter School, Harlem Hebrew Language Academy Charter School, Sisulu-Walker Charter School of Harlem, St. Paul's School, P.S. 811, and P.S. 149.
Photos by Nadav Havakook