Lhakpa Tsering gets choked up when he talks about the moment four years ago when he and his wife decided to flee their native Tibet.
"We had no freedom there," he says, his voice trembling. "We knew we had to leave our home."
They first resettled in India, then were forced to pack up their belongings again and move to the US. Meaningful jobs were hard to come by. Then three months ago, Tsering applied to WeWork through a pilot program hiring refugees seeking a better life.
It was a perfect fit. Tsering says it's the values of WeWork that make him love coming to work each day.
"Money is important, but more important is helping each other," says Tsering, who is based at WeWork City Hall in New York City. "'WeWork,' that word is really beautiful to me. We work together and help each other. It's very meaningful."
Tsering is one of more than 50 refugees hired during WeWork's initial pilot program with the International Rescue Committee. Proposed by WeWork staffer Fatima Duran, the initiative has placed people in positions all around New York since March.
The scope of the world refugee problem is huge. Last year, the number of people displaced by conflict and natural disaster around the world surpassed 65 million—more than ever before in human history. Today, WeWork and IRC announce that they are ready to take their partnership to the next level.
With the WeWork Community Refugee Hiring Commitment, WeWork is pledging to hire 1,500 refugees over the next five years. The program will start in the US and the UK, but expand around the world over time.
WeWork is also encouraging its more than 20,000 member companies to match its hiring goal. Together, WeWork and its member community have the potential to connect more than 3,000 individuals to job opportunities—doubling the impact of the program.
In the IRC, WeWork has a partner with an impressive track record. About 84 percent of the refugees the organization resettled last year becoming economically self-sufficient within six months. Other partner organizations include the Tent Partnership for Refugees and Breaking Barriers.
One person who has already benefited from the program is Mohamed Abdulla, who left his home in Zanzibar because of political unrest. Seeking asylum as soon as his plane touched down at Newark International Airport, he was detained for six months before he was set free.
Through the IRC, Abdulla found a job at WeWork Charging Bull in September. He immediately connected with members there because of his love for soccer. They even invited him to join them in a match.
"When you go somewhere and you don't know anybody, it's hard," says Adulla. "I feel like WeWork is a home."
Another is Joe Dugbo, who left Liberia earlier this year with his 2-year-old daughter. His father had sought political asylum in the U.S., and when it was granted he sent for the rest of his family.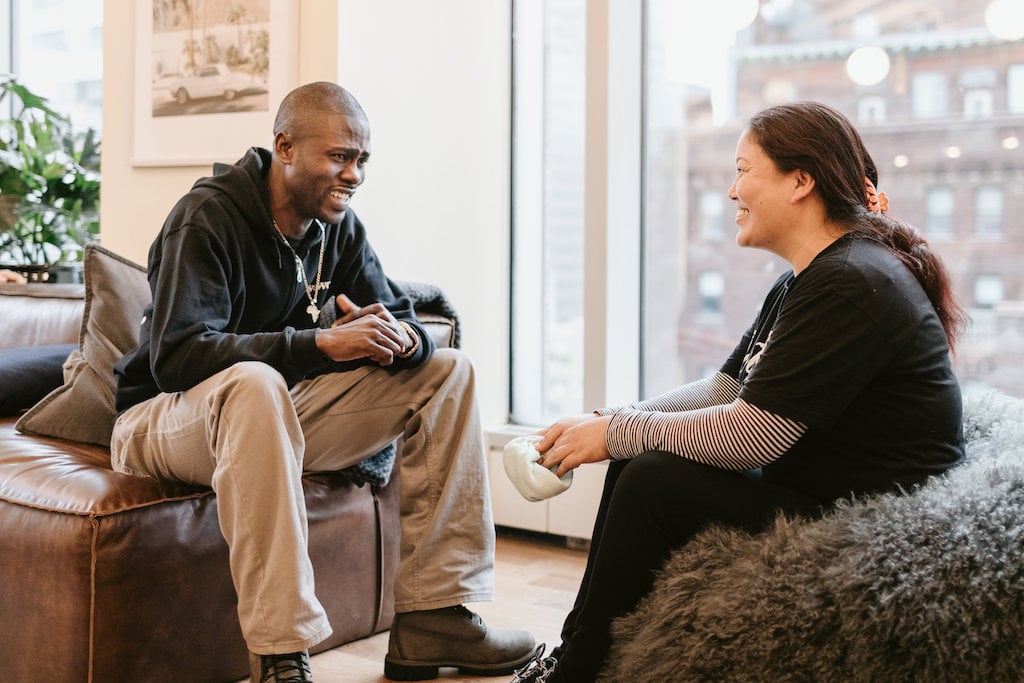 "I came in with my daughter, and she had to go to school," says Dugbo. "And I had to help my parents pay a lot of bills. It was a good thing I was able to get this job."
Dugbo says that once he started, he was happy to see it was a place with "such a lot of opportunities." He says he hopes to work his way up in the company.
"WeWork makes you want to succeed," he says. "When we work together, we can accomplish anything."
Beyond its commitment to creating jobs, WeWork will also provide refugees with mentorships, language courses, and employment training to help them reach their goals. They will have opportunities to engage WeWork's global community, as well as relevant nonprofit organizations and business leaders.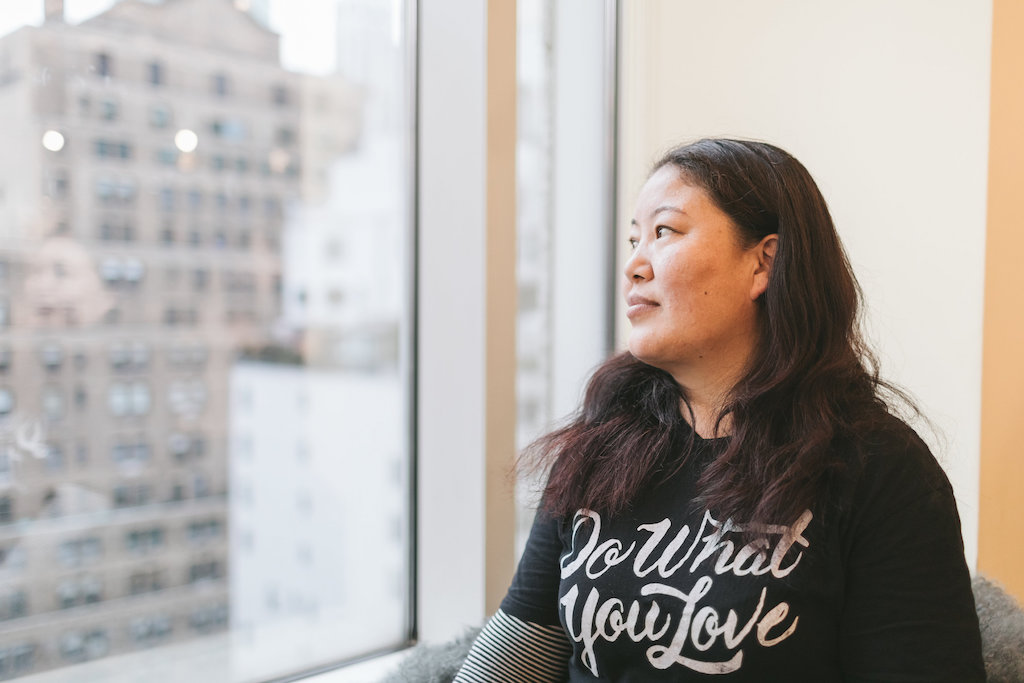 Pema Yangchen arrived in the U.S. earlier this year, reunited with her husband who had come here 10 years ago. He drives a taxi, and she found a job at WeWork E 57th St in New York.
She is working on her English—her fifth language, after Tibetan, Nepalese, Chinese, and Hindi. And she's sharing her language skills with others.
"One member here asked me to teach him Tibetan," she says, laughing. "Now he knows good morning, good evening, good night—all of these words from my country."
Although a year ago Yangchen had never heard of WeWork—"The name made me smile," she says. "It's a very unique word. A special word." She now hopes to someday to manage her own building.
"All of the people here feel like family," she says. "If I need something, they never say no. Yes, I like it here very, very, very much."