For two months, 17 third-graders from Ben Gurion Elementary School piled into a minivan and headed into downtown Tel Aviv. Their destination was WeWork Ibn Gabirol, where they were honing their reading skills with the help of staffers on the technology team.
Once a week the kids met one on one with mentors who helped them with books they were reading. But for the last meeting, they ran the show. One girl sang a song that she had prepared, then everyone handed out bookmarks emblazoned with the word toda — Hebrew for "thank you" — they had made themselves.
"It was really touching," says Hagai Levin, an engineering lead on the technology team in Israel who organized the program. "You could tell we had such a positive impact on them."
About a year ago, the technology team at WeWork Ibn Gabirol felt that the time had come to give back to the local community. A group of them got together to toss around some ideas. They kept coming back to the importance of reading.
After talking with several organizations, they decided to partner with one called Tovanot Behinuch, which translates as Insights in Education. It pairs elementary school children from disadvantaged backgrounds with mentors to focus on their literacy skills.
"It's not just about reading," says Levin. "It's also about building self-confidence."
Orly Chen, head of the volunteer program at Tovanot Behinuch, says that the more than a dozen WeWork staffers were able to "open a window" for students struggling to read.
"The kids chosen come from homes where Hebrew is not a native language, so they lack verbal and educational abilities," says Chen. "Reading out loud for them improves their confidence and self-esteem."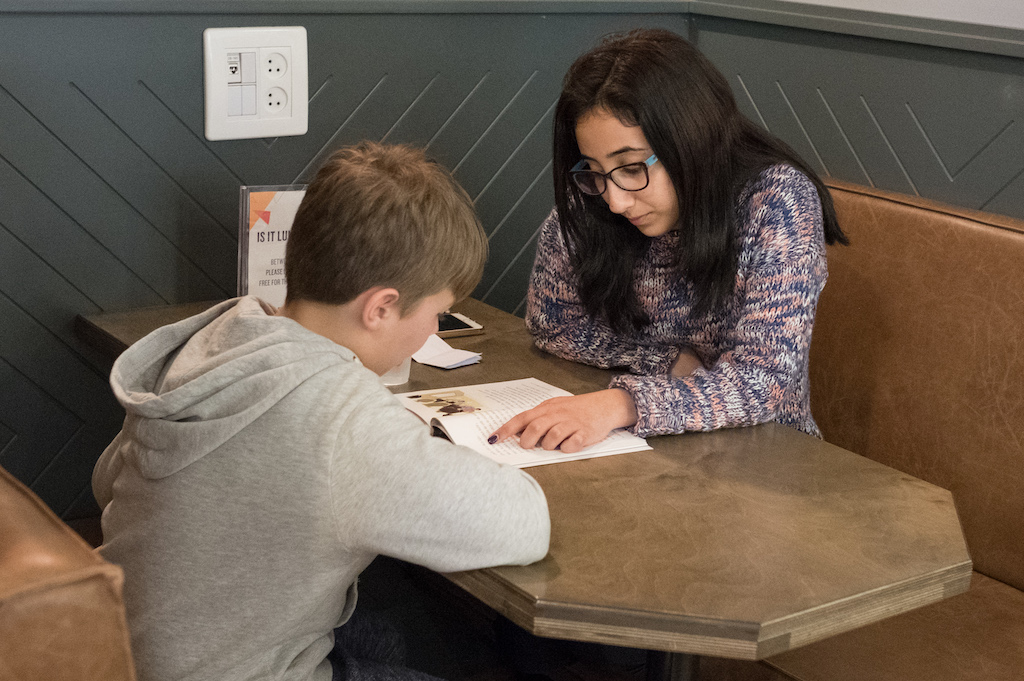 Chen says that students also learned a lot by visiting the WeWork office, where they saw firsthand what the staff there did for a living.
Sagi Isha, a software engineer for WeWork, says the learning experience went in both directions.
"I was really impressed and inspired by my student," says Isha. "Despite coming from a challenging background, she demonstrated a great wit and intelligence. It was a refreshing experience, and I gained insight into areas in life I'm not normally exposed to."
Isha, who helped coordinate the program, says getting to know the students has been a "rewarding experience."
Levin's team has already worked with two groups of students — both groups of 17, because that's all that will fit in the minivan. He says that when they leave for the 45-minute ride back to school, they're all smiles.
"We're definitely going to do another round," says Levin. "We might even expand it to another building. It's just been so fulfilling for all of us."