Growing up, Joshua Rosenthal never imagined he'd join the armed forces. As a teen, he questioned the U.S. involvement in the Iraq war, and was skeptical of how the country engaged in foreign conflicts.
But that changed in 2008. At the time, Rosenthal was a community organizer for then-mayoral candidate Michael Bloomberg, and he had an up-close view of political division. He wanted to do something about it—and the one thing that could unify people, he believed, was service.
Service and shared humanity
Soon after, Rosenthal, now a senior director of member experience customization for WeWork, signed up with the U.S. Army National Guard and began training in Albany, NY. During his subsequent deployments—including one to Rockaway, NY, in the wake of Superstorm Sandy, and another to Baghdad, Iraq—he began to see the power of shared humanity, teamwork, and service that he'd imagined. 
Of his deployment in Baghdad, he says, "The Iraqi forces that we were working with were so dedicated and so patriotic. They were very concerned about their neighbors and family and friends; about their ability to live in a free society where their daughters could grow up to be whatever they wanted and to be free from religious persecution.
"It made me realize that wherever you go in the world, all human beings want safety, security, and an environment where the next generation can live in peace and harmony," he says.
Mission and mindset
It was that same belief in service that drew Elizabeth Hernandez to enlist. Now a community specialist at WeWork, she first enlisted as a damage controllman in the Navy at age 18.

"I wanted to do something that meant more than focusing on just myself," she says. "I wanted to be part of something bigger. I love wearing a uniform and being a part of an organization that's very structured."
Hernandez embraced it all, especially her deployment on the USS New York, which was built in honor of the 9/11 attacks on the World Trade Center and features memorabilia from fallen firefighters and other first responders on board. As a shipboard firefighter, her days started early and were filled with drills, so she would be ready if and when duty called.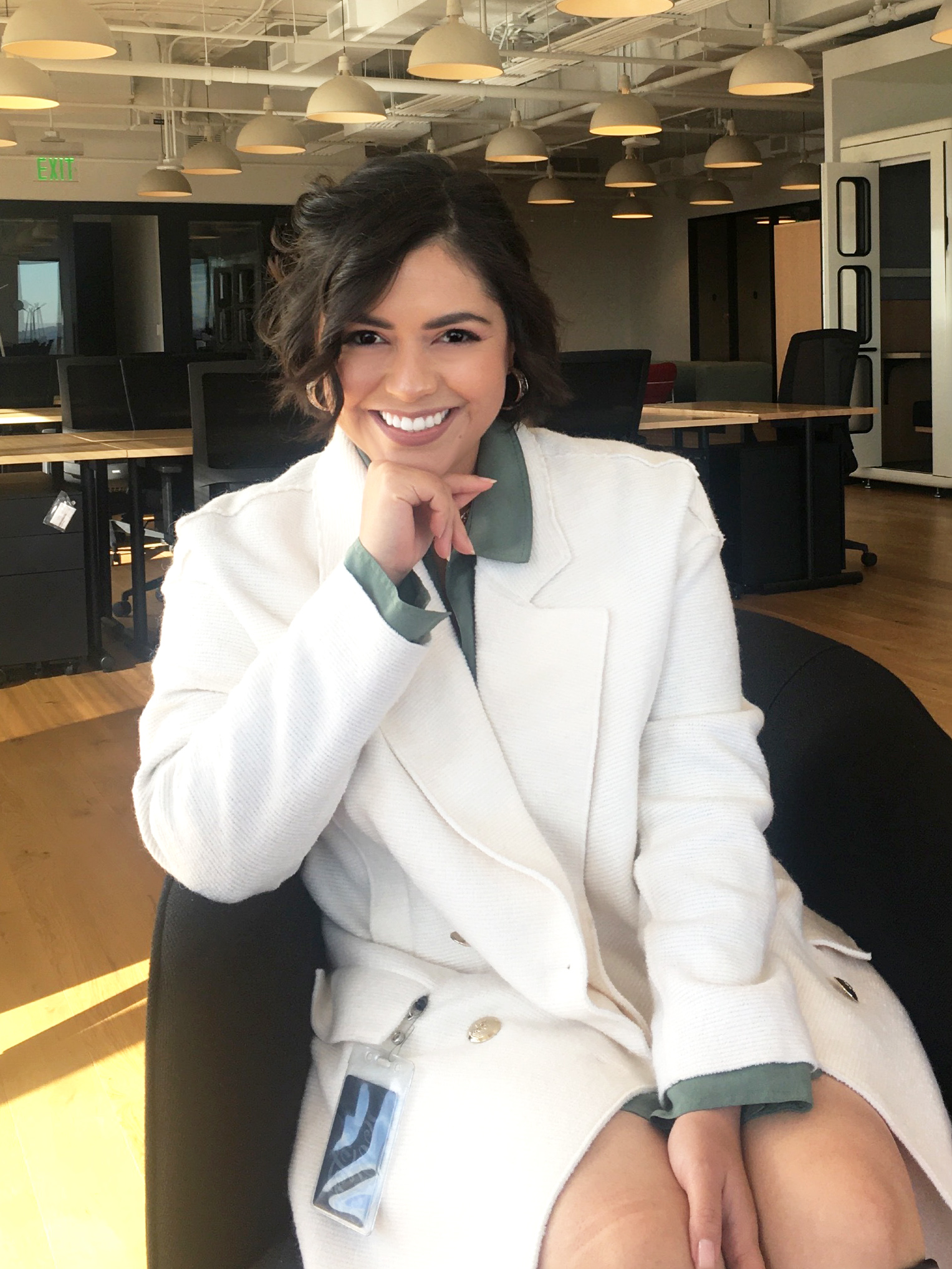 Hernandez's experience in the military was complicated and at times traumatic—she was sexually assaulted twice, and had to be flown from Bahrain to the U.S. to recover from injuries from the second attack. Because of the treatment she received in the wake of her sexual assault cases, Hernandez chose not to reenlist. Still, she says, she believes in the overall mission of the military.

"I still believe that serving in the military is a great opportunity. Just like in any organization, there are a lot of systemic issues that could be handled better," she says.
Lessons from the military
Today, in their roles at WeWork, both Hernandez and Rosenthal have found meaningful ways to apply what they learned in service.
"As a firefighter, it was a lot of preventive maintenance and making sure that our firefighting systems worked in case of an emergency," says Hernandez, who joined WeWork in 2019. That kind of preparedness, she says, has served her well in her new career.

"Putting out those theoretical fires for our members is [similar to] what I did as a firefighter in the Navy," she says. "If a member comes to us and says, 'My WiFi is down,' for example, we help them resolve that issue. We make sure that their offices, and the building as a whole, is running smoothly, so we don't run into an emergency as much as we can help it."
Once I found out that there was an employee community group all about making sure that veterans felt like they had a place to collaborate with one another and have a community within this company, it sold me on WeWork.

Elizabeth Hernandez, community specialist at WeWork
Since joining the company in 2015, Rosenthal, who is still an Army National Guard captain and intelligence officer, has brought two key military teachings to his day job. The first, he says, is learning to become a backward planner. In that framework, he starts with defining the objective of a given project and works backward to define the steps to achieve it. 
His other key lesson is related to the company's ethos of being better together for positive change. "When we plan a mission in the military, it takes an entire, cross-functional staff," Rosenthal says. "Each team may have a different miniature objective, but they have to recognize that they're all working toward the same, overarching goal.
"Our community teams are providing that up-front service to our members every day, and in order to do that, operations needs to be meeting their targets; sales needs to be selling what they need to; product is designing. No one department can do it on their own," he says.
Veterans at WeWork
There is a strong veterans community at WeWork—in fact, Rosenthal was a founding member of Veterans at WeWork, a group that supports veterans, military and veteran spouses, and veteran allies.
Hernandez has also been active in Veterans at WeWork, bringing in speakers and developing a support network for everything from how to access veteran benefits to how to transition to civilian life.
"I have really appreciated that I was able to find some community here within Veterans at WeWork," she says. "Once I found out that there was an employee community group all about making sure that veterans felt like they had a place to collaborate with one another and have a community within this company, it sold me on WeWork."
In 2020, Hernandez was selected as the global president of the veterans group. "The opportunity means a lot to me, because I do care so much about making sure that veterans are matched with the resources that they need," she says. "It has been one of the biggest positive impacts of my experience at WeWork so far."
Anna Dimond is a writer, editor, and content producer based in Los Angeles and in Cape Cod, MA. She covers the outdoors, culture, business, and politics for The Washington Post, ESPN, and Red Bull, among others.
Rethinking your workspace?