When you start or expand your business, location is crucial. You want to be part of a thriving tech scene. And you need an educated candidate pool from which to draw your employees. Also, it wouldn't hurt to settle somewhere with a lively downtown that attracts top talent.
A growing number of companies have discovered all of these benefits and more in Phoenix, Arizona. In fact, WeWork recently named the Arizona capital as one of the top 10 midsized cities for growing companies.
We're far from the only ones buzzing about Phoenix, though. The metro area is one of the fastest-growing in the U.S., and Volusion ranked it No. 12 on its list of the best cities for startups. Phoenix is also No. 26 on Forbes' list of the best places for business and careers.
There are plenty of signs that this hot streak will continue beyond 2020, including new developments, transportation improvements, and even more companies expanding in the Phoenix area.
As the Valley of the Sun thrives, should your company claim some office space in Phoenix? Click here for the full Phoenix city guide. And here are a few factors to consider.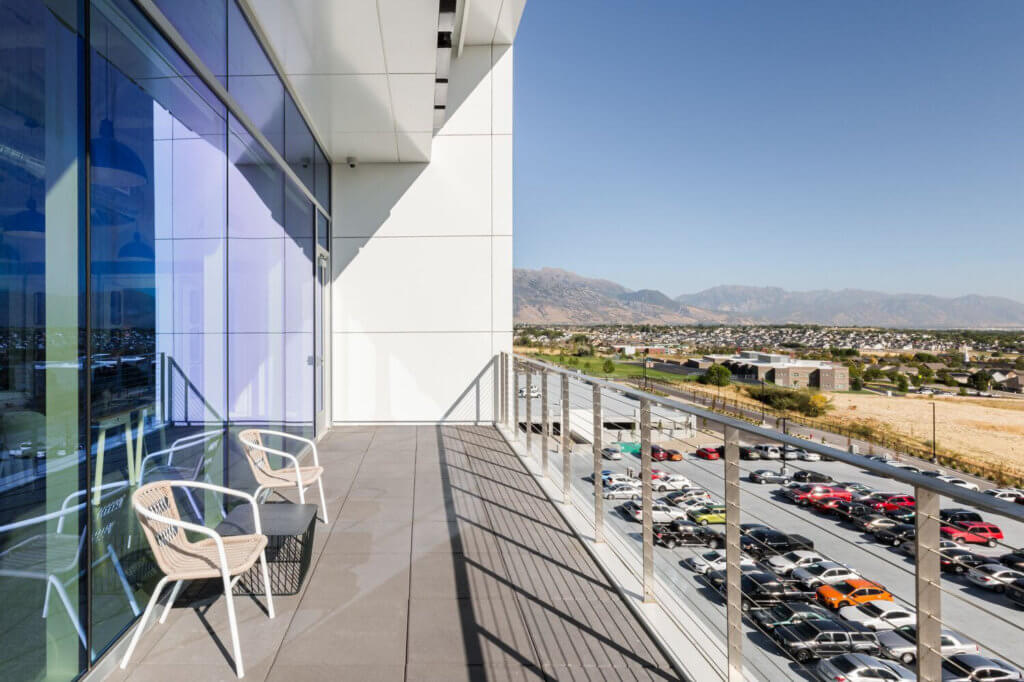 Expanding to Phoenix is affordable
Companies are finding that it's less expensive to do business in Phoenix, especially compared with its neighbor, California. To start with, renting office space in Phoenix is far cheaper than it is in, say, San Francisco.
Phoenix also takes pride in its pro-business climate: Arizona limits regulations and does not have a corporate franchise tax. Phoenix businesses can take advantage of an array of tax credits and incentives. And Arizona even offers an Angel Investment Tax Credit for investing in qualified small businesses. That program has created a total economic output of $1.3 billion. Imagine what could happen in 2020.
A great lifestyle at a low cost
Phoenix is also more affordable that most major cities, which your employees will appreciate. In the Phoenix area, the median home price is $273,000. Compare that with a median home price of $522,000 in Seattle and $1.3 million in San Francisco.
But residents of Phoenix don't just enjoy a low cost of living. The city is becoming increasingly known for its quality of life. A big part of that is the revitalization of downtown Phoenix. Just this fall, downtown got its first grocery store, Fry's Food Store. That location is also part of a residential-office-retail complex. And it's within walking distance of another major mixed-use development, CityScape.
All of that is attracting millennials to Phoenix. One report found that Phoenix was the fourth-most desirable metro area for millennials, right behind the Texas trio of Dallas, Houston, and Austin. It's not difficult to see why.
Tech thrives in Phoenix business scene
The roots of Phoenix's technology sector go back to the post-World War II years. At that time, the area was home to R&D labs for the aerospace, defense, and semiconductor industries
Though the tech scene in Phoenix isn't new, it's growing and earning attention like never before. The city boasts more than 83,000 high-tech employees, besting Austin and Denver.
Phoenix-area companies CampusLogic and Nextiva made Deloitte's 2019 Technology Fast 500 Ranking of the fastest-growing technology companies in North America. Additionally, the Tech Tribune ranked Nikola Motor Company, Integrate, and Solera Health among the Phoenix area's top startups.
Downtown Phoenix alone is home to more than 300 technology companies. To support this tech-savvy workforce, coworking spaces, incubators, business assistance programs, and training centers are multiplying downtown.
With all of these developments, it's no surprise that Phoenix ranks No. 15 in the nation for tech jobs for now. We're confident that Phoenix will continue to rise those ranks well past 2020.
Phoenix businesses draw from deep talent pool
With so many tech companies already there, if you're starting a business in Phoenix, or expanding or relocating a business there, you'll have ample opportunities to recruit high-caliber employees.
Phoenix businesses can also tap talent from Arizona State University. In addition to the main campus in nearby Tempe, ASU has satellite campuses around the Phoenix area. For five years, U.S. News and World Report have named Arizona State the most innovative U.S. university, even ahead of schools like MIT and Stanford.
Another distinction ASU holds is the largest engineering program in the U.S. Each just a couple of hours away, the University of Arizona and Northern Arizona University send lots of talent to the Phoenix area.
Need Phoenix office space?
WeWork joined the booming Phoenix business scene in 2019, bringing rentable office space to four locations that touch every main business center in greater Phoenix. The private, beautiful spaces help companies attract talent and grow on demand while still reducing capital expenditure and operating expenses. Renting office space from WeWork gives enterprise companies the flexibility and support to make their mark in Phoenix and to scale globally.