Gideon Bresler is passionate about animals. As a teenager, he volunteered at London Zoo, in college he studied conservation biology, and then he trained to be a game ranger in South Africa.
Later, his career took him in other directions—serving with the British Foreign Service in Switzerland, Afghanistan, and the U.S., joining the staff of a U.K.-based LGBT media company called PinkNews—but the work wasn't as inspiring.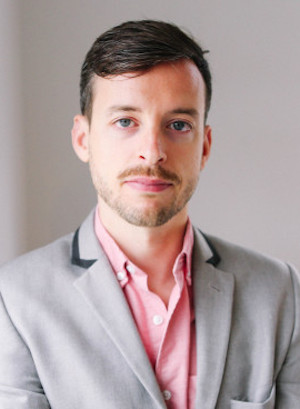 "Throughout my time in these organizations, I continued to miss conservation," Bresler says. "I wanted to find a role that would allow me to help save the last of the world's wildlife."
He now handles philanthropy and partnerships for the Wildlife Conservation Society, which works to protect wildlife and wild places around the globe.
"We harness the expertise of our staff to combat diseases that threaten wildlife and people, address and limit the impact of climate change, create sustainable livelihoods for local communities, and fight to end wildlife poaching, trafficking, and demand," he explains.
What year was your organization founded? 1895
How many employees are in your organization? Approximately 3,000 across 60 countries
Where are you based? WeWork Berkeley. My colleague and I are based in the Bay Area. Our global conservation headquarters is at the Bronx Zoo.
What makes your organization unique? WCS directs the world's largest on-the-ground conservation programs for the protection of tigers, gorillas, and elephants. We have more boots on the ground protecting wild spaces than any other organization, including in some of the toughest places on earth, such as South Sudan, the Republic of Congo, and Afghanistan.
I'm very proud that a large proportion of our leaders are women and are from the country in which they work. We will be highlighting the work of some of our female leaders at our Women in Conservation events in New York, San Francisco and Menlo Park in late March and early April.
What was a moment you were inspired by the work you were doing? Our work to protect the Cross River gorilla is particularly inspiring. Just a few hundred of these magnificent animals remain, and they are threatened by a planned superhighway through their habitat. WCS is leading the charge to ask the Government of Nigeria to reroute the project away from indigenous communities and rainforest wildlife. Last month WCS delivered over 100,000 signatures to the Nigerian Embassy in Washington opposing the planned superhighway, and the pressure is working.
How do you and your organization want to change the world? WCS aims to conserve the world's largest wild places in 16 priority regions that are home to more than 50 percent of the world's biodiversity. We have conserved millions of acres of wildlife-rich areas by helping establish and manage more than 150 protected areas and national parks, such as Gabon's national park system and Afghanistan's second national park.