Fall has arrived, and with the cooler weather comes a flurry of new business books. So here's to keeping your entrepreneurial spirit burning with inspiration, humor, and down-to-earth advice as you comb through the list below: seven books ranging from heartwarming memoirs to hard-hitting life lessons.
1. Why We Work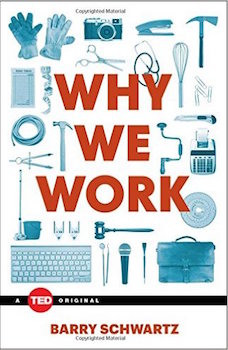 Psychologist and professor Barry Schwartz brings us back to a fundamental question: Why do we work? Why are you waking up five to six days a week and spending a good portion of those days working? Why We Work is based off Schwartz's TED talk last year, in which he digs deeper into this deceptively simple question, using statistics and interviews to strengthen his points.
2. Million Dollar Women
Through the experiences of eight women (including the author herself) who have built multi-million dollar companies, entrepreneur and CEO Julia Pimsleur explains how women can take their businesses to the next level. But it's not just the stories themselves that are valuable; it's the humorous and pragmatic way in which Million Dollar Women is told.
3. The Silo Effect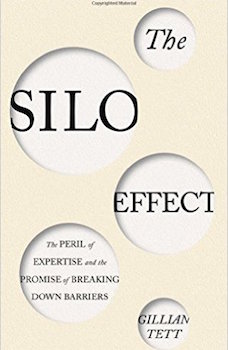 In The Silo Effect, journalist and columnist Gillian Tett explains how dangerous and inefficient the silo effect can be, and how breaking down the silos can lead to better cooperation and results among organizations. Silos are "pockets of knowledge," figuratively and literally, within which people operate and think. Tett draws on various instances across industries—from the government to banks—to demonstrate how people reached out from their silos to other silos in order to solve complex problems.
4. Notorious RBG
TV pundit Irin Carmon and law clerk Shana Knizhnik (who actually runs the Notorious RBG tumblr) have teamed up to present Notorious RBG: an overview of Supreme Court Justice Ruth Bader Ginsburg. A civil rights defender for decades, Ginsburg has also become an internet meme. Prepare yourself.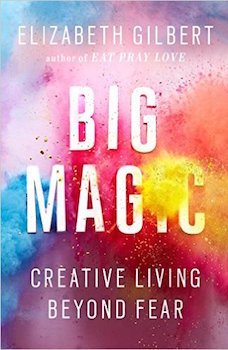 5. Big Magic
Author Elizabeth Gilbert (Eat, Pray, Love) returns to bookshelves to help us overcome our fears and get our creative juices flowing. In Big Magic, Gilbert gets personal, exploring her own creative process and giving handy advice. Get inspired, get empowered, and get excited.
6. You Win in the Locker Room First 
Author Jon Gordon and former NFL coach Mike Smith share how they succeeded in the world, so they offer "the 7 C's to build a winning team in business, sports, and life." Drawing on their collective professional experiences in You Win in the Locker Room First, Gordon and Smith reveal pitfalls they encountered in the sports world and strategies they used to develop great organizations.
7. Fast Forward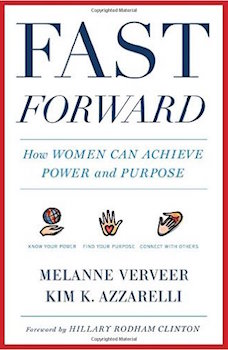 Seneca Women co-founders Melanne Verveer and Kim K. Azzarelli share how women across various disciplines and industries today are helping to build a better world. Fast Forward focuses on three main areas: power, purpose, and connections. Through more than 70 interviews, Verveer and Azzarelli present "an inspiring wake-up call to action," according to actor and activist Sally Field.