While feeling stuck in an idea rut is never fun, these 16 creativity quotes from the greats remind you that you're not alone—and that ruts are temporary. Hopefully a few of the inspiring wise words below can help to spark your imagination, encourage you to consider a passion or a possibility, or push you to risk stepping outside your comfort zone for the sake of experimenting with something new.

The best quotes about being creative
1. "Creativity doesn't wait for that perfect moment. It fashions its own perfect moments out of ordinary ones." —Bruce Garrabrandt
2. "Everything you can imagine is real." —Pablo Picasso
3. "Creativity is just connecting things. When you ask creative people how they did something, they feel a little guilty because they didn't really do it, they just saw something. It seemed obvious to them after a while." —Steve Jobs
4. "You can't wait for inspiration, you have to go after it with a club." —Jack London
5. "Imagination is the beginning of creation. You imagine what you desire, you will what you imagine, and at last, you create what you will." —George Bernard Shaw
6. "If you want creative workers, give them enough time to play." —John Cleese
7. "You can't use up creativity. The more you use, the more you have." —Maya Angelou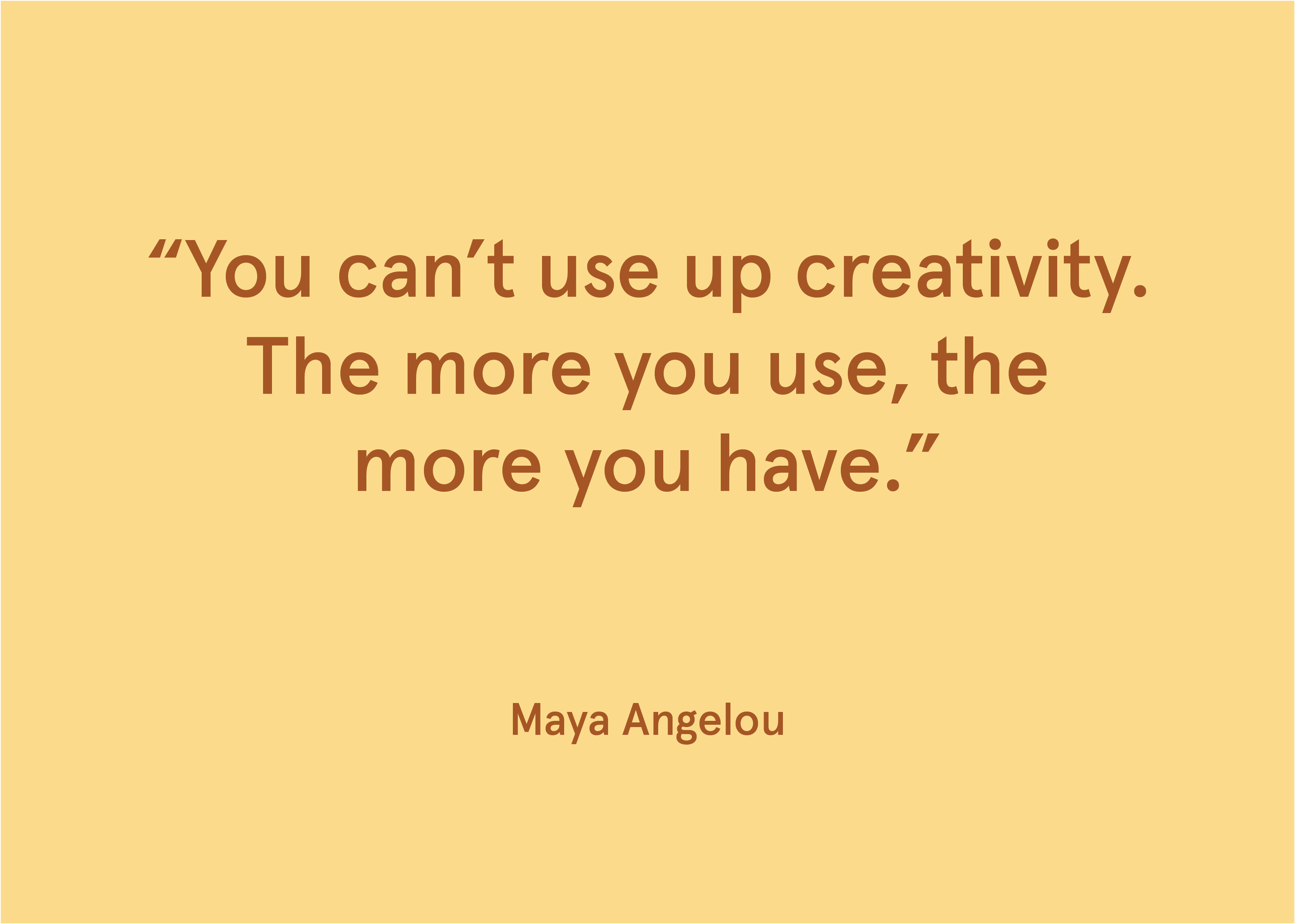 8. "An essential aspect of creativity is not being afraid to fail." —Edwin Land
9. "The true sign of intelligence is not knowledge, but imagination." —Albert Einstein
10. "When learning is purposeful, creativity blossoms. When creativity blossoms, thinking emanates. When thinking emanates, knowledge is fully lit. When knowledge is lit, economy flourishes." —A.P.J. Abdul Kalam
11. "There is no doubt that creativity is the most important human resource of all. Without creativity, there would be no progress, and we would be forever repeating the same patterns." —Edward de Bono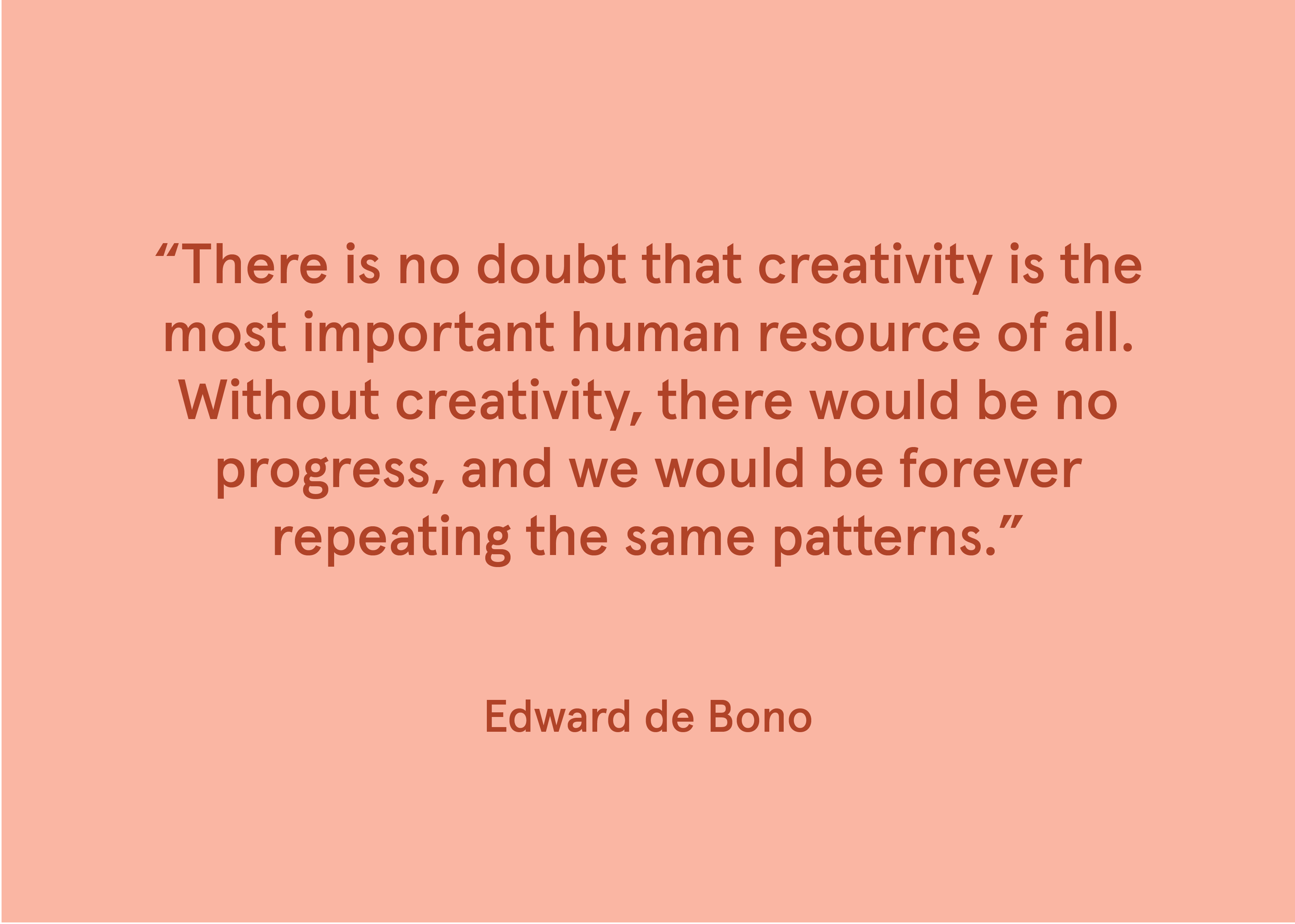 12. "Creativity is… seeing something that doesn't exist already. You need to find out how you can bring it into being and that way be a playmate with God." —Michele Shea
13. "Everyone who's ever taken a shower has had an idea. It's the person who gets out of the shower, dries off, and does something about it who makes a difference." —Nolan Bushnell
14. "The creative person is willing to live with ambiguity. He doesn't need problems solved immediately and can afford to wait for the right ideas." —Abe Tannenbaum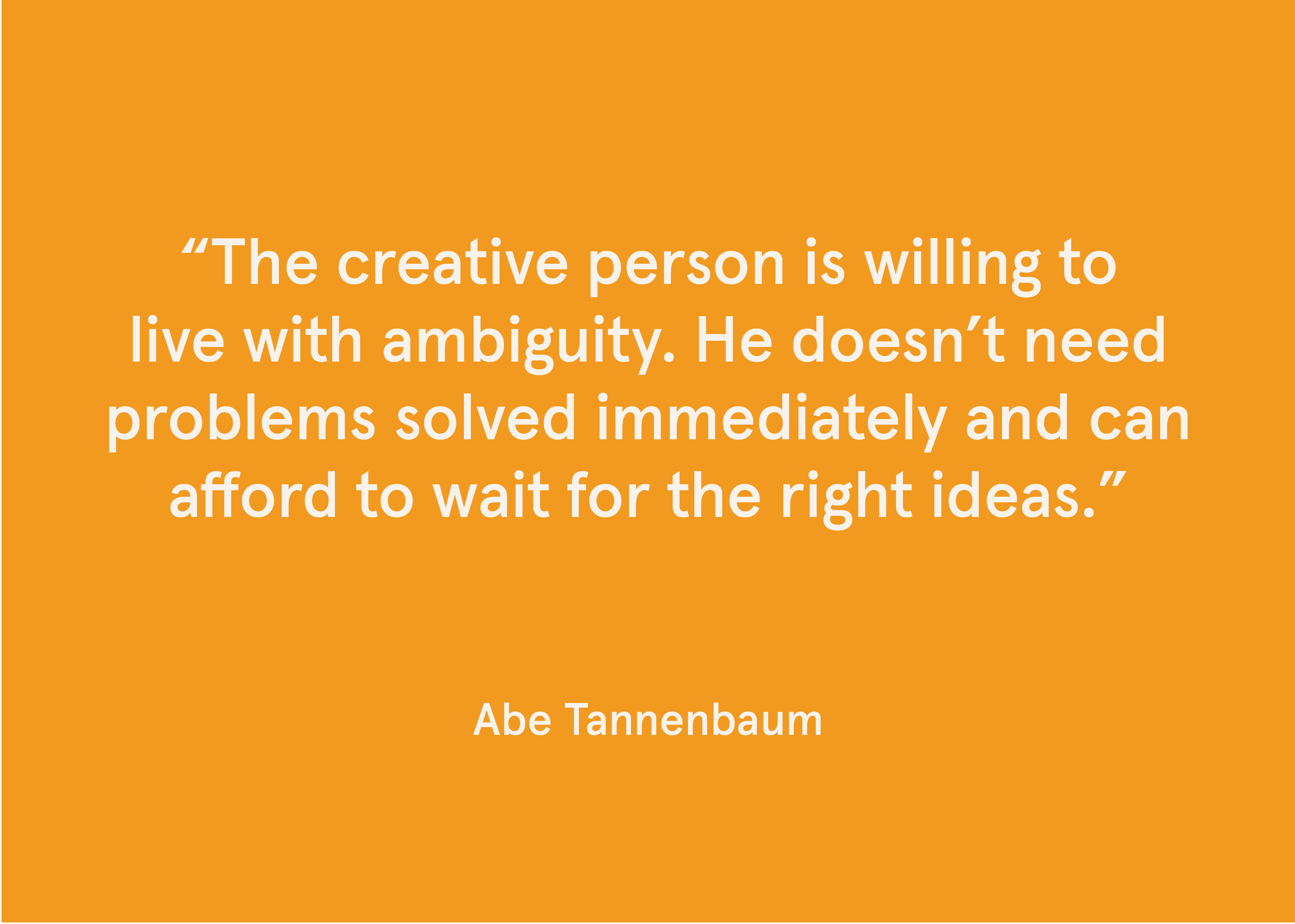 15. "Creativity can solve almost any problem. The creative act, the defeat of habit by originality, overcomes everything." —George Lois
16. "There's room for everybody on the planet to be creative and conscious if you are your own person. If you're trying to be like somebody else, then there isn't." —Tori Amos
Kate Bratskeir is a writer for WeWork's Ideas by WeWork, focusing on sustainability and workplace psychology. Previously, she was a senior editor at Mic and HuffPost. Her work has appeared in New York magazine, Health, Travel & Leisure, Women's Health, and more.