Your calendar isn't the only thing that can give you insights into the month ahead. In our new monthly column, Workstrology, the expert astrologers at Sanctuary chart the energies, oppositions, and smart moves for your sign.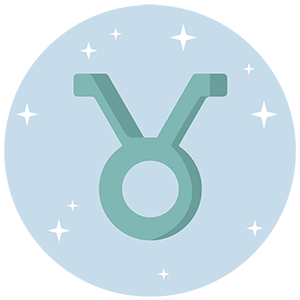 Taurus (April 20-May 20)
As the sun luxuriates in your sign this month, your sense of identity, modes of self-expression, and others' perception of you are all a little brighter and more radiant. A new moon in your sign on May 4 offers an opportunity to forge a new professional persona or make improvements to your path ahead. Make your presence known in the office May 6 when Mercury joins the Sun in Taurus, enhancing your charisma and wit when you express yourself publicly. Share ideas, speak your truth, and throw your hat in the ring to head up any projects available to your team. When Venus arrives at this planetary party May 14, you'll have an extra dose of charm at your disposal, helping you assert yourself with grace and appeal. This will be timed perfectly, just before the Sun glides into your financial zone on May 21 and illuminates the generous resources available to support your new efforts.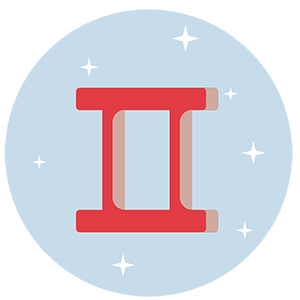 Gemini (May 21-June 20)
The light is shining on you, Gemini. For a big part of this month, however, you'll be dealing with heavier energies that come with wrapping up your solar cycle. As Mercury and the vibrant Sun enter your self-expression zone May 21, your persona is imbued with greater vitality and sharper wit. This energy is here to support you, helping you to thrive in your preferred role of messenger and disseminator of information—loop everyone in and make it your mission to get your whole team on the same page. Your planetary ruler, Mercury, has a busy month ahead, spending time in three different signs and connecting with all the other planets gliding through your social, collective, and identity zones. You'll feel like the life of the party as you chat, share, associate, and build connections with anyone and everyone you meet.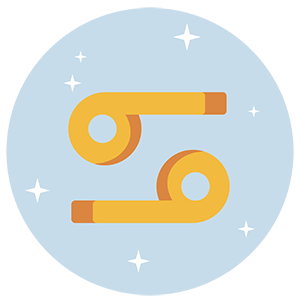 Cancer (June 21-July 22)
Consider the wellness practices present in your routine this month, Cancer. You're the zodiac's advocate of rest, care, and nurture! Uranus and the Sun will brighten your collaborations, and you'll expand your connections and group activity, so take time to reflect during all of the excitement. Try to carve out some alone time and add a nourishing self-care practice into your daily routine. You'll need this in order to feel energized and ready to pour from an overflowing cup. The first few days of the month are favorable for pitching a new project or idea, and when Mars enters Cancer on May 15, you'll feel empowered to be bold. On May 21, the sun enters your subconscious zone, bringing loose ends to your attention and encouraging you to resolve them before starting a new solar cycle.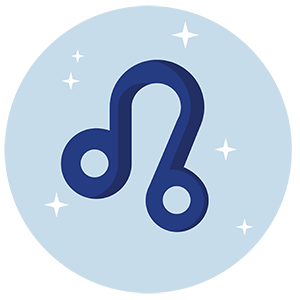 Leo (July 23-Aug. 22)
With wild Uranus shaking up your career zone, there's no telling what kind of opportunities will find you—but you'll improve your odds if you make it a point to tread new ground. As Venus and Mercury move through your travel and adventure zone for the first half of the month, you'll benefit from exploring new places, making space for new experiences, and welcoming all opportunities to learn. While your ruler, the Sun, illuminates your career zone, these occasions are plentiful—it's up to you to seize the best and brightest. The new moon in fertile Taurus on May 4 is an ideal time to plan the future of your career. On May 21, the Sun and Mercury will move from your career zone into the collaborative space that deals with group associations. This will be your chance to shine as you expand your network and find community in new places.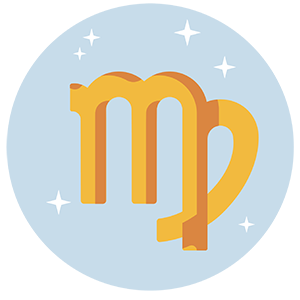 Virgo (Aug. 23-Sept. 22)
You'll have many chances to put your analytical prowess to good use this month, Virgo. Your ruler, Mercury, will be cruising through the area of your chart associated with truth seeking, investigation, and understanding, all while making connections with nearly every other planet along the way. As things become clearer to you regarding the reality of your workplace dynamic, consider the options available to help you improve this situation. Mars starts the month in your career zone, helping you act quickly on new information. You'll want to apply your focus and energy to your extended network as Mars heads into nurturing Cancer on May 15. When the Sun and Mercury cross into your career zone May 21, you'll be ready to implement fresh systems and ideas at work, and make smart adjustments that will help your team collaborate.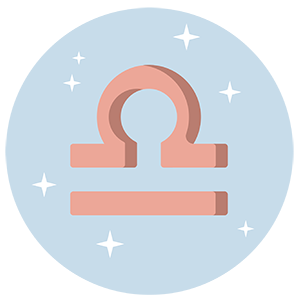 Libra (Sept. 23-Oct. 22)
Take a critical look at your financial obligations this month, and try to establish what's really working in your favor. Trust your instincts and set firm intentions for your business dealings under the new moon in Taurus on May 4. The subsequent full moon in Scorpio in your financial zone May 18 helps to shed light on new ways you can grow your personal resources. You'll be able to take action on these new leads right away, as Venus thrives in financial powerhouse Taurus and Mars adds powerful drive to your career moves beginning May 14. If all of this hustle starts to drain your energy mid-month, take a well-deserved vacation after May 21, while the sun lights up your travel zone. Venture out and find a new perspective, inspiring vibes, and some much-needed relaxation.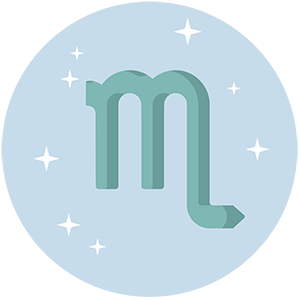 Scorpio (Oct. 23-Nov. 21)
You're feeling generous and loving in your personal life this month, Scorpio. Keep that same energy while you're at the office, and you'll encourage mutual appreciation and sunny feelings among colleagues. Genuine, lasting career connections are worth their weight in gold, so use your dynamic social energy to reimagine your communication style. Link and build, Scorpio! As your ruler, Mars, moves through your transformation zone, you'll get help advancing your financial and social interests. When Mars enters your expansion zone May 15, you'll feel encouraged to seek new influences and broaden your horizons. A full moon in your sign May 18 illuminates valuable information regarding ways you can strengthen your personal power and use it to positively impact others.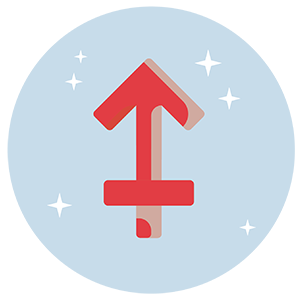 Sagittarius (Nov. 22-Dec. 21)
This month is all about finding ways to improve your daily life and develop healthful habits: spring-clean the files on your laptop, stay hydrated, and sign up for a CSA subscription so you'll have fresh fruits and vegetables in-house all month. On May 4, you can set intentions toward productivity and your physical health when the new moon in Taurus rises in your wellness zone. Watch how they'll flourish over the next six months. A major boost in self-esteem comes from devoting time to your personal creative practice during the first week of May. When action-oriented Mars opposes expansive Jupiter on May 5, you'll experience one of your boldest days of the year. Just be careful not to step on toes as you speak your truth and take charge of your situation in the office. You're a visionary, Sag, and sometimes other people need a little extra time to catch up to your progressive ideals.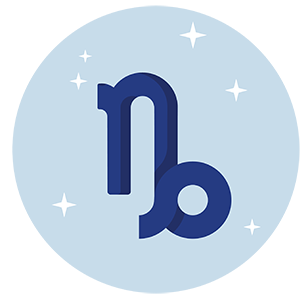 Capricorn (Dec. 22-Jan. 19)
Capricorn, this month is essential for you to focus on home, health, and happiness. Ground yourself in the fertile earth, fill your lungs with fresh air, and soak up some Vitamin D to celebrate the return of long, balmy days. More often than not, you're laser-focused on checking items off your to-do list and diligently pushing forward with your professional efforts, but to sustain your success you'll need to dedicate time to nourishing your earthy roots. Getting back to basics this month will help to clarify what's most crucial for you to prioritize going forward. Use the potent energy of the new moon in Taurus on May 4 to envision a creative new business idea, and May 11, you can take concrete steps to realize your goals when the sun makes a harmonious connection with your planetary ruler, Saturn.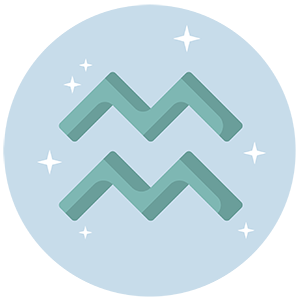 Aquarius (Jan. 20-Feb. 18)
An unexpected opportunity may come to you this month via someone from your past. Let your intuition guide you toward the path that holds the greatest possibility for your professional growth. You've got a lot going on socially, spiritually, and creatively right now. Maintaining a regular schedule and practicing daily self-care will help you keep your cool as you balance it all. Spend time cleaning and beautifying your home under the new moon in Taurus on May 4, and treat yourself to a few new luxuries mid-month as Venus glides into your home zone. You'll feel miraculously restored if you can come home after a long day and enjoy a few special amenities. That, and some extra hours of sleep will keep you healthier and more productive throughout the weeks ahead—so break out the bath bombs.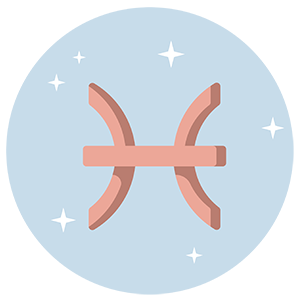 Pisces (Feb. 19-March 20)
Avoid getting caught up in office drama this month, Pisces. When vibes are tense in your environment, you're naturally inclined to lend a listening ear and do what you can to help things flow. We all love you for that, but right now it's important for you to focus on making things happen for yourself. With Venus in your financial zone and Jupiter presiding over your career, the stars are aligning for you to manifest abundant success and achievements. Don't feel bad about pulling back a little from emotionally supporting others at work. Focus on securing your own oxygen mask, first and foremost. On May 18, you may experience an urge to take a trip or seek a new thrill—give in to that impulse and make the most of this full moon in Scorpio in your adventure zone.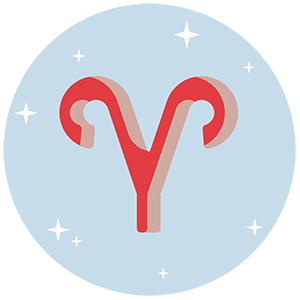 Aries (March 21-April 19)
Focus on making practical money moves to grow your savings, Aries, as four planets and a new moon grace your financial zone. The new moon in Taurus on May 4 is an optimal time to dream up a new vision for your financial future, and also to reexamine how you measure your self-worth. You bring so much to the table each day in terms of ideas, energy, willpower, and creative spark—this month, think about how you'll pay yourself a higher premium of self-love for all your efforts. Your confidence is contagious: If you're feeling good about yourself and your work, the people around you are going to feel good about you, too. When the Sun makes a harmonious connection with Saturn on May 11, you'll be able to crystallize a new facet of your growing self-esteem.
Sanctuary is a member at New York City's WeWork 12 E 49 St.