Ever been in the middle of a team brainstorm session when you realized you needed the meeting room for more time? Before, you had to disrupt your flow, reach for your phone or open your laptop and check whether the meeting room was available. Then you'd have to make a new meeting reservation.
Now all you have to do is say: "Alexa, ask WeWork to extend my meeting for 30 minutes."
In partnership with Amazon and its newly launched Alexa for Business product, WeWork is testing out in-house technology that responds to the needs of people using meeting rooms. Take extending a room reservation, for instance. If the room is available, the system will book it for you. If not, it will find another room nearby where your team can quickly relocate.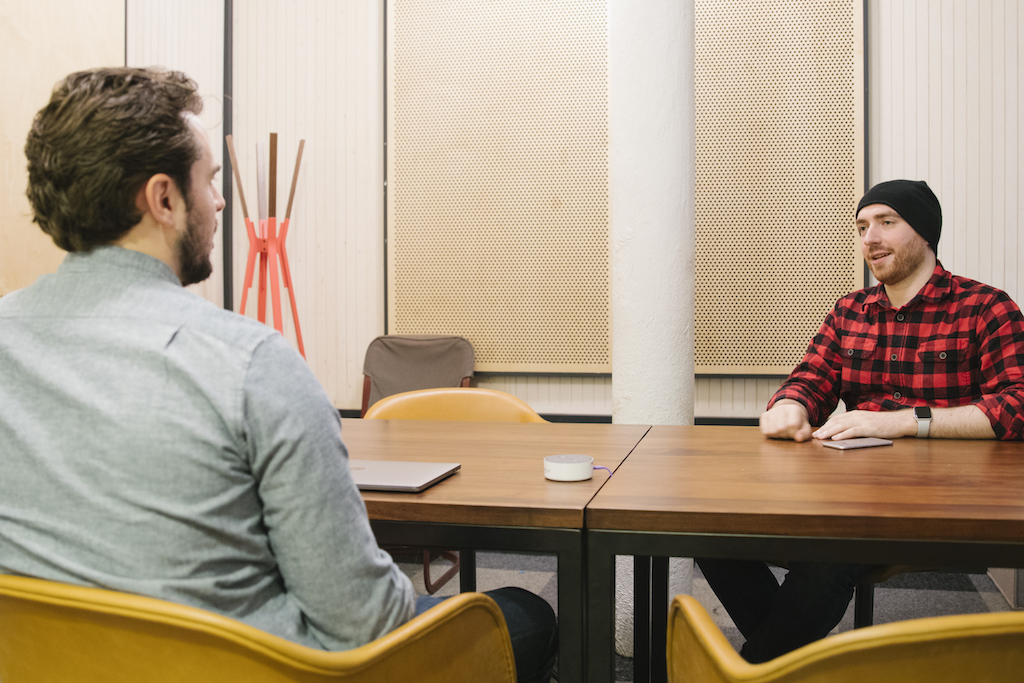 That's not all the technology can do. If your conference room is too hot or cold, it can communicate with WeWork to adjust the temperature. If the lights are too bright, you can request that WeWork dim them a bit.
It's all part of WeWork's efforts to "transform buildings into dynamic environments for creativity, focus, and connection." And this technology is just the beginning.
"When the Amazon approached us about Alexa for Business, the Product Team at WeWork immediately recognized the opportunity to reduce friction in the workplace and improve the WeWork experience," said Josh Emig, WeWork's Head of Product R&D. "After some thought, we decided that we would develop a solution to use in our meeting rooms specifically. And we felt we could test this at our corporate HQ."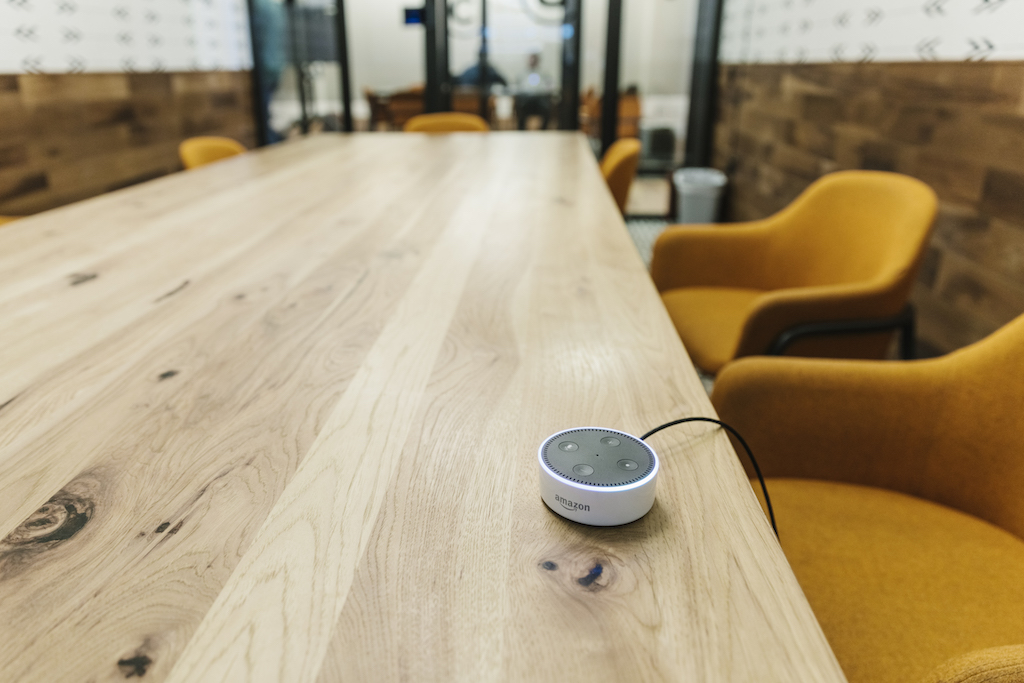 Noting which building, floor, and meeting room you're in, the WeWork and Amazon technology immediately files a Zendesk ticket when you make a request. The technology simplifies things for people using meeting rooms, and allows WeWork to respond more rapidly.
Alan Jackson, WeWork's Director of Systems Research, said the Alexa for Business technology is easy to use and designed to be developer friendly. It took his team just a couple of weeks to set up the basic interface.
"Over the course of our work, we focused on refining the technology, determining how people would use it, and developing skills that would solve for these use cases, " said Jackson. "We collaborated closely with Amazon and worked to build skills that would improve our users' experience."
WeWork Software Engineer Joe Kachmar said they consulted with the WeWork UX Team, figuring out what language people were most likely to use when making a request.
"The WeWork UX Team's ongoing work with our community provided helpful insights that made our Alexa for Business skills more precise. For instance, they gave us feedback on how our members really talk to each other," said Kachmar. "We then decided to use phraseology that people would use naturally when reporting a problem."
While the technology is currently being used in conference rooms at WeWork HQ in New York City, the team hopes to roll it out at other WeWork corporate locations. In the future, it hopes to make this available for enterprise members in their customized WeWork spaces.
Emig said his team is also exploring more uses for the technology. Users might be able to invite someone to a meeting that's already in progress, book new meetings, check in guests, or launch video calls.
He added that voice-enabled technologies evolve and improve, they will lessen our reliance on touch screens as universal interfaces.
"We believe that conversational interfaces can create more meaningful, natural interactions and relationships between people and spaces, and will become a key aspect of workplace experience" Emig said.
He added, "While we are still in the early stages, we see the benefit of this technology and look forward to exploring more opportunities to integrate Alexa for Business into our WeWork spaces."
Photos by Jacob Boynton