Lunch is the one meal that brings us together during the workday. Lunch Break examines how WeWork members around the world break bread.
Who you are: Adrian Kane
What you do: Staff writer, The Infatuation
Where you work: WeWork 220 N Green Street, Chicago
When you write about food for a living, your lunch break is often, well, work. That's life for Adrian Kane, a Chicago-based staff writer for restaurant review platform The Infatuation. Kane often uses her lunchtime as an opportunity for "research" (read: finding the best new places to eat in the Windy City). She's living the dream, right? But lunch hasn't always been this way for Kane—previously, she was a hairdresser and rarely took a break for a midday meal. She learned about the role from an Infatuation staffer who got his hair cut at her salon, where she was always giving restaurant recommendations to clients—and the rest is history. Now she's happiest spending her lunchtime hours devouring a platter of steamed dumplings at Momo World, or a soppressata pizza with a skillet chocolate chip cookie at Pizzeria Bebu.

Q: How would you characterize the lunch ritual in your city and country? Sustenance or indulgence?
A: In Chicago, people are generally good about taking lunch. A lot of restaurants are open for lunch, and not just fast-casual places. For me, lunch falls into two categories: either a sustenance lunch or a research lunch. Lunchtime research allows me to get in another restaurant at dinner, too.
Q: Do you order in, bring food from home, or go out to eat more frequently?
A: I either go to lunch for work or grab a salad to bring back to the office. I don't bring food from home—just some snacks.
Q: What time do people generally take lunch?
A: Right at noon. As soon as it becomes lunchtime, people head out. It is like the whole WeWork is going to lunch.
Q: How much time do you take for lunch?
A: When I am out doing research, I plan about two hours because I might be shooting a restaurant review ride-along (an Instagram Story for which Infatuation editors take followers along on a meal), and those take a little bit of time.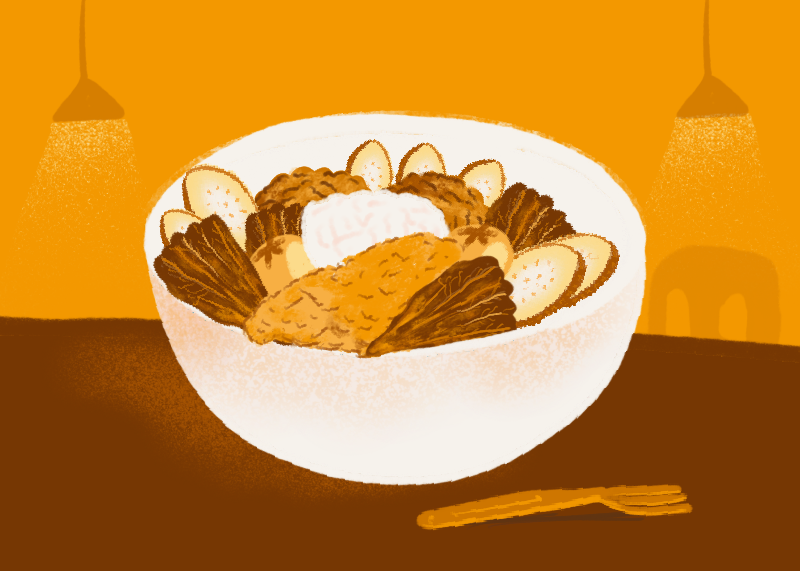 Q: Ideal desk lunch? Ideal long lunch?
A: My ideal desk lunch is a big salad. I build my own at Beatrix, and it'll usually have romaine, kale, and lots of veggies—tomatoes, cucumbers, broccoli, cauliflower, peppers, carrots—plus chicken, chickpeas, and balsamic vinaigrette. It's a garden.

For long lunch, we have been putting together our best new restaurants list, and I have used it as an opportunity to check back in on a few restaurants. Yesterday I went to a place called Momo World, and that is now my ideal long lunch. It is just variety after variety of momo. They have a tandoori momo that is steamed, fried, char-grilled, and served on a skewer. It is amazing. They also do a momo chaat with yogurt sauce and tamarind chutney. I can't pick a favorite.

Q: What are the most common lunch meals people eat in your office?
A: Salad and sandwiches. And because of what I do for a living, I always notice where they are from—Beatrix, Sweetgreen, or Publican Quality Meats. The kale caesar and harvest bowl from Sweetgreen are particularly popular.
Q: Best weekday lunch you've ever had?
A: Pizza from Pizzeria Bebu. It is a great pizza spot in Chicago. I love the soppressata and hot honey pizza, and the skillet chocolate chip cookie with vanilla ice cream. It's a good spot to go in the middle of the day.
The Infatuation is a member at Chicago's WeWork 220 N Green Street.
Priya Krishna is a food writer who contributes to the New York Times, Bon Appétit, and others, and is the author of the cookbook Indian-ish.