Welcome to Community Corner, a new series highlighting the work, passions, and impact of our community teams around the world.
Members at WeWork's 51 Melcher St. location in Boston have an extra reason to look forward to receiving a package at the office. Community lead Chloe Rubenstein, an artist who creates colorful murals in buildings across the city, inspires joy in her WeWork members by doodling cartoon animals on incoming shipments.
Rubenstein, 29, who can never resist the opportunity to doodle if she has a pen in hand, first drew on packages during a slow day at WeWork. Fast forward a few months, and she's become known for her animal art "Now, people come to get their packages and if I didn't draw anything, they're like, 'Aw, man. No animals?'"
That's not the only way Rubenstein combines her love of art and language with her passion for people. She also shares inspirational quotes from James Baldwin and Coretta Scott King and other leaders on message boards around the office. These, she says, spark conversations during weekly events and can be a powerful way to bring joy to any space.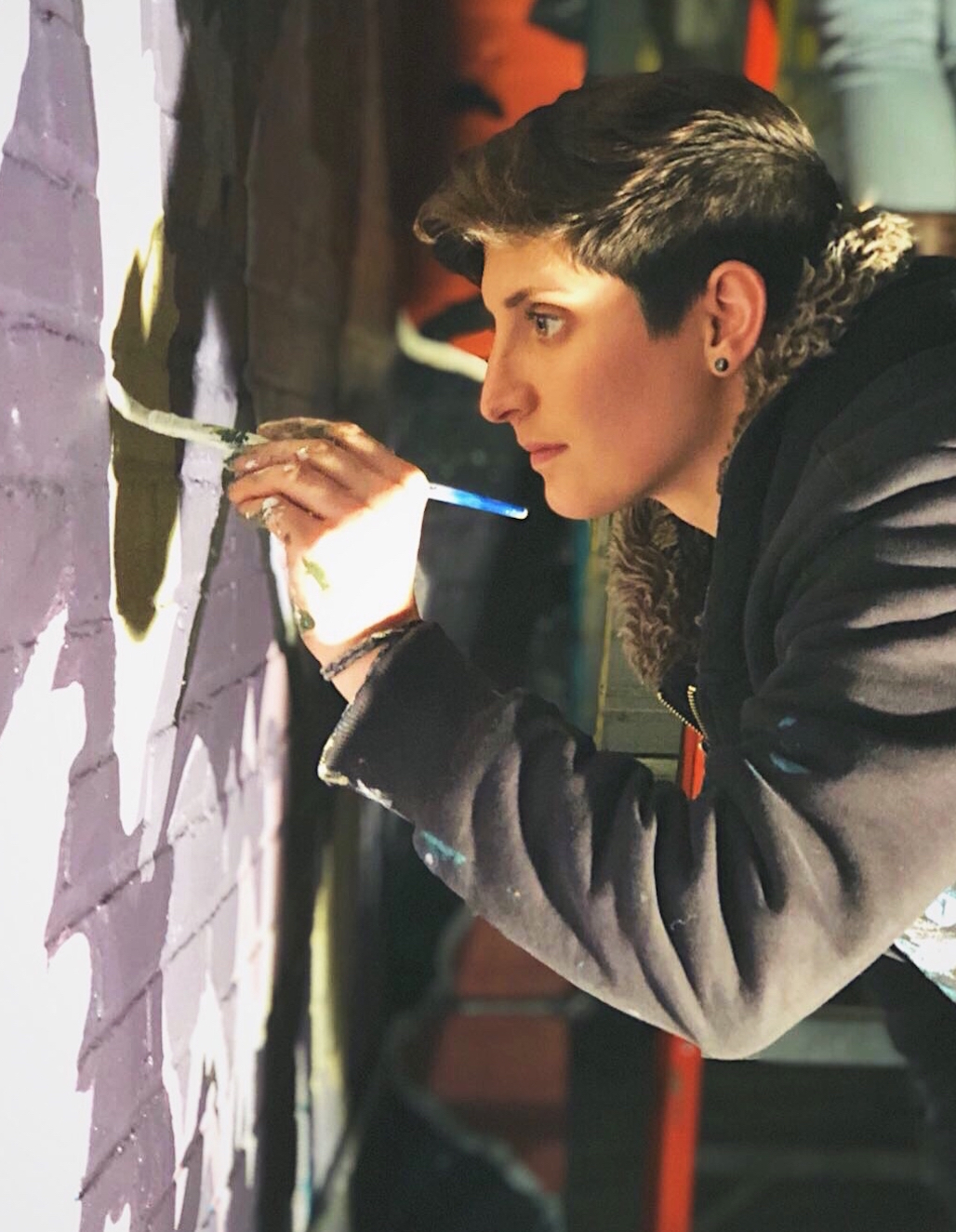 "The quotes started coming together the more I became immersed in the space and learned more about the members I work with," she says. The doodles and quotes aren't just a way for Rubenstein to express her creativity and connect with members—they're also an expression of how she feels about the company. "WeWork creates this space for people who truly believe that what they're doing is great and helps them succeed," she says.
WeWork spoke with Rubenstein about her art, her inspiration, and more:
Main passion: Outside of WeWork, Rubenstein is an artist. "I'm so incredibly passionate about art," she says. As an art-school graduate, her focus is on art that depicts cute animals, funny puns, and colorful imagery. "The biggest accomplishment to me is when people see my artwork and smile," she says. Rubenstein mentions two of her proudest achievements: creating a mural of wild cats at Lamplighter Brewery in Cambridge, and a more fanciful design in the town's Revival Cafe+Kitchen. And OK—one more brag: She was recently written up by Boston Voyager Magazine for her work.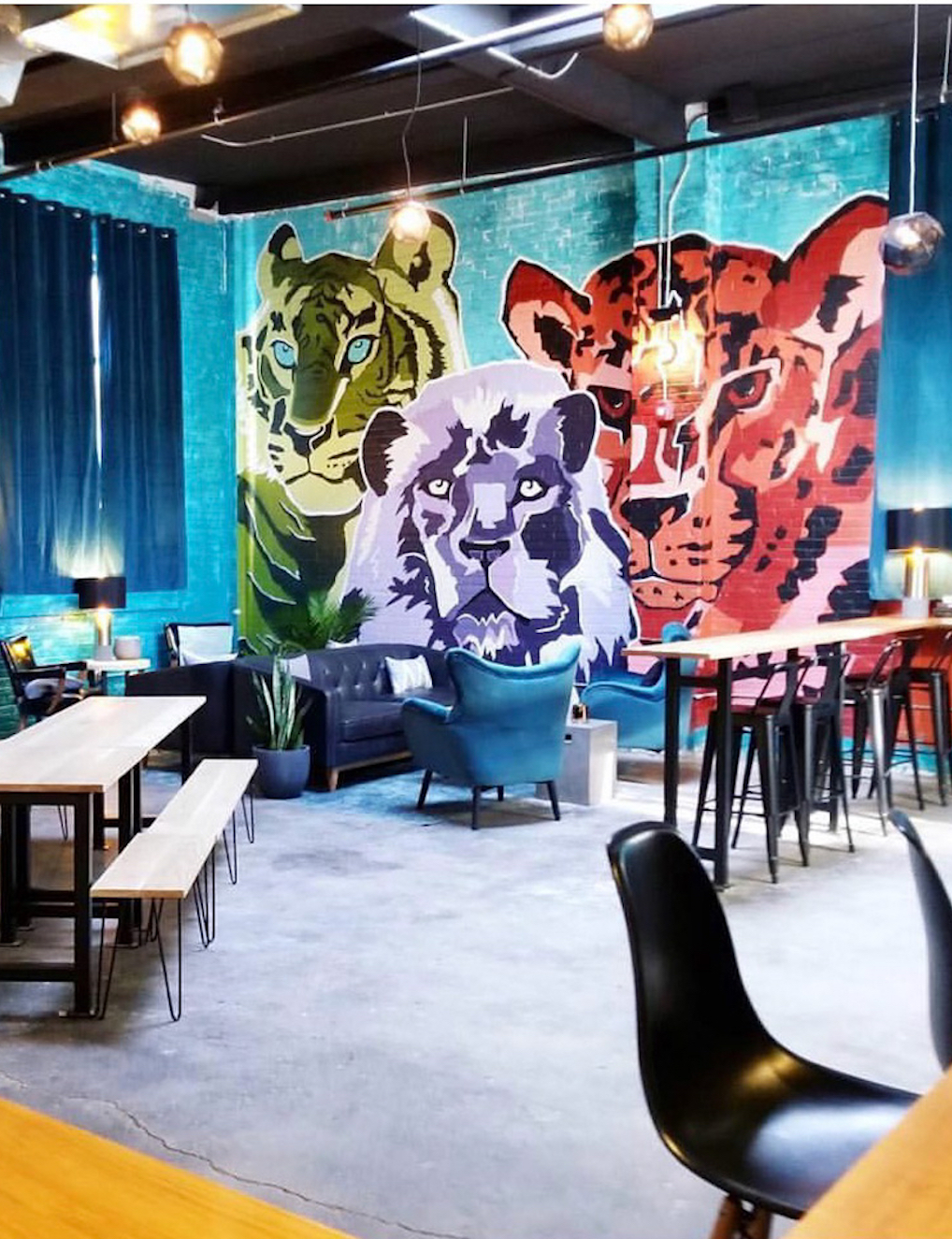 Favorite city in the world: Washington. "D.C. was the place where I did all my growing," she says. "From age 18-25, my life transformed from the one everyone wanted me to have to the one I wanted me to have. I found my independence in D.C.; I found my authentic self in D.C."
A person she'd like to meet (living or dead): Lady Gaga. "First, she's amazing. Second, she's got such a creative mind and vision that went so far against the grain of what was considered normal or appropriate," says Rubenstein. "She's somebody that reminds me that you can always redefine the norms."
Core values: "Authenticity has been a core value of mine since I came to terms with my sexuality and identified as queer in 2010. Feeling like I was living a double life between my family and friends was so painful and hard," she says. When she came out to her brother and sister, she was terrified they would judge her or see her differently. "I was so blessed to have them receive the information with such love and care. If it wasn't for their support I don't know how I would have had the strength to come out to my parents," she says.
Her community: "Without the support of the people in my life who have either been in my shoes or some sort of variation of it, I don't think I would ever be where I am today," she says. "The queer community to me has just been incredibly welcoming."
The WeWork member who's had the greatest impact on her: While Rubenstein says it's tough to call out just one person, she says Mike Denhi, who runs a marketing agency called Michael Denhi & Co. out of 51 Melcher St., is on the list (as is Whiskey, his Vizsla puppy who regularly accompanies him to the office). "Mike's such a light every time he comes into work. He's always the first person to say hi to everyone," she says. "He's genuinely interested in what we have to say."
This interview has been edited for grammar and length.