Entrepreneur August Graube knew that his idea for a new children's toy was a good one, but then Microsoft named it a finalist in its annual Small Business Contest. Now Graube is in the running to win $20,000.
Anyone can cast one vote a day in the contest, which runs until April 24. Winners will be announced on May 2.
Graube, who has a background in engineering, product design, and project management, wanted to create a toy that would let kids build whatever they want. Three years later, he launched Fort Boards.
"I've always been throwing around business ideas, and Fort Boards was the first one solid enough to bring to market," says the WeWork South Lake Union member. "We're so happy with how it turned out."
Now he's working with Neal Mizushima, who heads the company's marketing efforts, to get the word out about Fort Boards. Together they are preparing to pitch their idea to Shark Tank.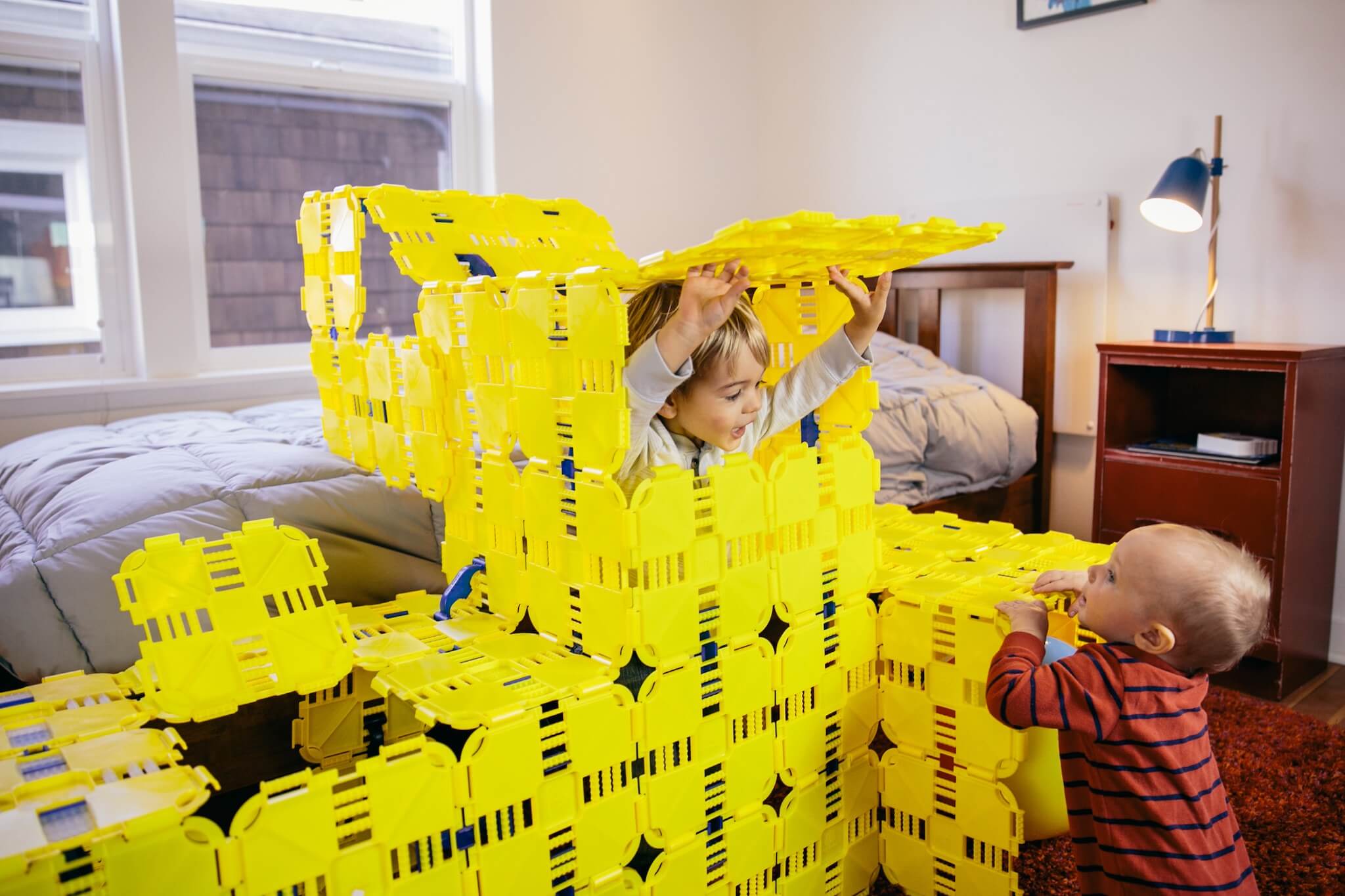 What's the product?
Fort Boards are snap-together modules that serve as building blocks for channeling children's creativity and imagination. With the modules, kids can build anything from castles and rocket ships to cars and boats.
The plastic pieces come in yellow and red, and can be customized to resemble metal, wood, or stone.
What's the inspiration?
Graube says he came up with the idea while working as a project manager at a museum that was looking for new exhibits to launch a couple times a month.
"We brought in some oversized Lincoln Logs," Graube says, "and the kids were creating all sorts of things out of them."
Graube realized how much fun kids had playing with large-scale toys, so he tested out 165 different prototypes. His final version of Fort Boards was expandable, but surprisingly compact.
"You can build a fort that's four feet tall, and kids can crawl around in it," Graube says. "But for the parents' sake, they flat pack, so they can be easily stored under the bed."
How will it change the world?
Graube says he designed the product with real kids in mind.
"I have two nieces," Graube says. "Neal has two boys. They've been our guinea pigs."
Mizushima says he was drawn to the product because it's gender neutral.
"On our packaging and branding, it's not a boy or girl toy," Mizushima says. "As far as changing the world, it's instilling engineering concepts in girls at a young age, and that's important."