Aside from those of us who managed a successful lemonade stand or two, few of us can say we began our careers at age 9.
But Tori Deetz of Visual Magnetics is an exception to this general rule of business, having been involved in every major decision her family's company has made since she was in elementary school.
"My parents have always listened to my brother and me," Tori explains. "We were always included in every meeting, and our instincts mattered. If someone gave us bad vibes, our parents would not work with that person."
With more than 20-year-old roots in Mendon, Massachusetts, Visual Magnetics, formerly MagnaMagic, revolutionizes physical spaces using changeable, eco-friendly graphics and wall coverings. With clients ranging from retailers to museums and architects to designers, Tori says the company's niche exists at the intersection of form and function, where DIY meets high design.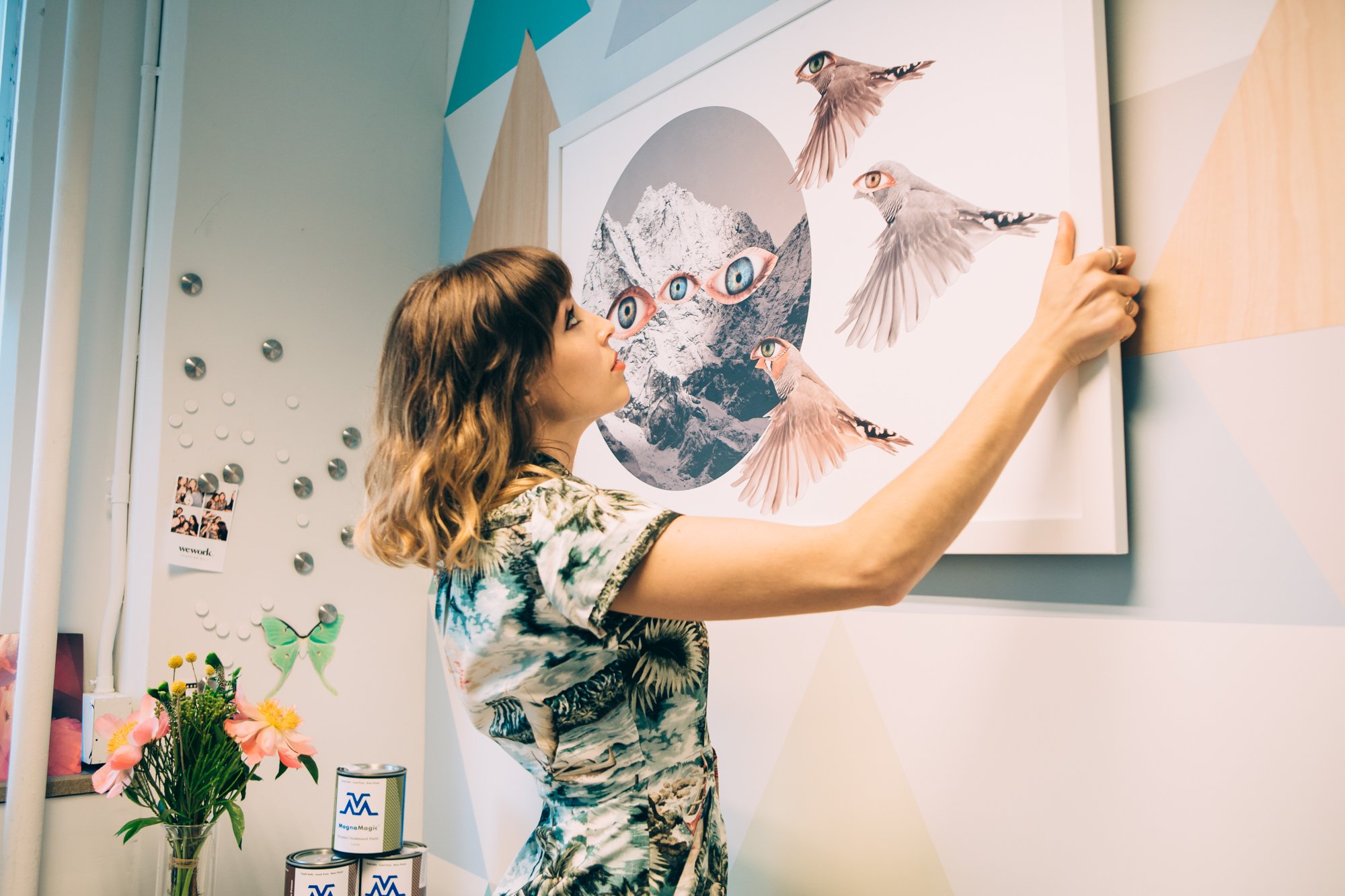 "Walls are forgotten territory," says Naomi Mukai, the company's first hire in New York City. "But you really don't need touchscreens or high-tech designs to improve them. Our system gives walls flexibility."
Tori's dad, Joe Deetz, concocted the world's first batch of magnetic paint in his sign shop in the 1990s, an experiment that has since transformed into a design phenomenon. At the time, Joe had several years of experience in the sign industry, but launching a business in a pre-Internet world was challenging.
"There was no Kickstarter then, so getting a product off the ground was really tough," Tori says of her dad's early years in the business.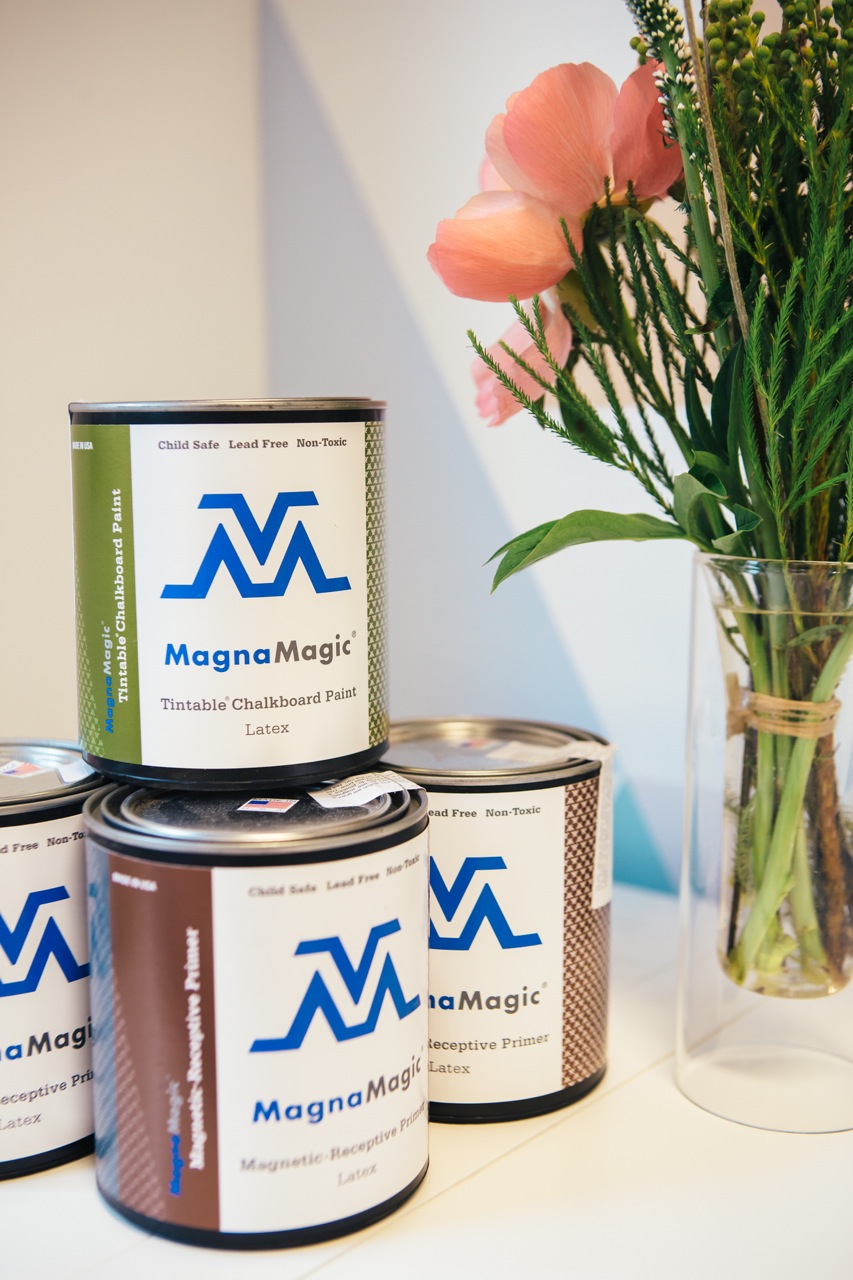 Joe and his wife Sandy Deetz, now Vice President of Visual Magnetics, began making labels for the company on MS Paint, an application that holds a special place in the heart of every '90s child. The couple shipped the product directly from their home until 2007 when they decided that the brand would become much more robust if the concept of magnetic paint could be expanded to the development of a magnetic receptive graphic system – a system that would transform the look and function of entire wall surfaces. This epiphany resulted in a total rebrand, and thus, Visual Magnetics was born.
Despite completely changing the face of their product, the Deetz's made certain they remained a family business at their core. Even after opening an office at WeWork Soho West in 2012, Visual Magnetics has held on to their earliest employees, some of whom Tori has known since birth.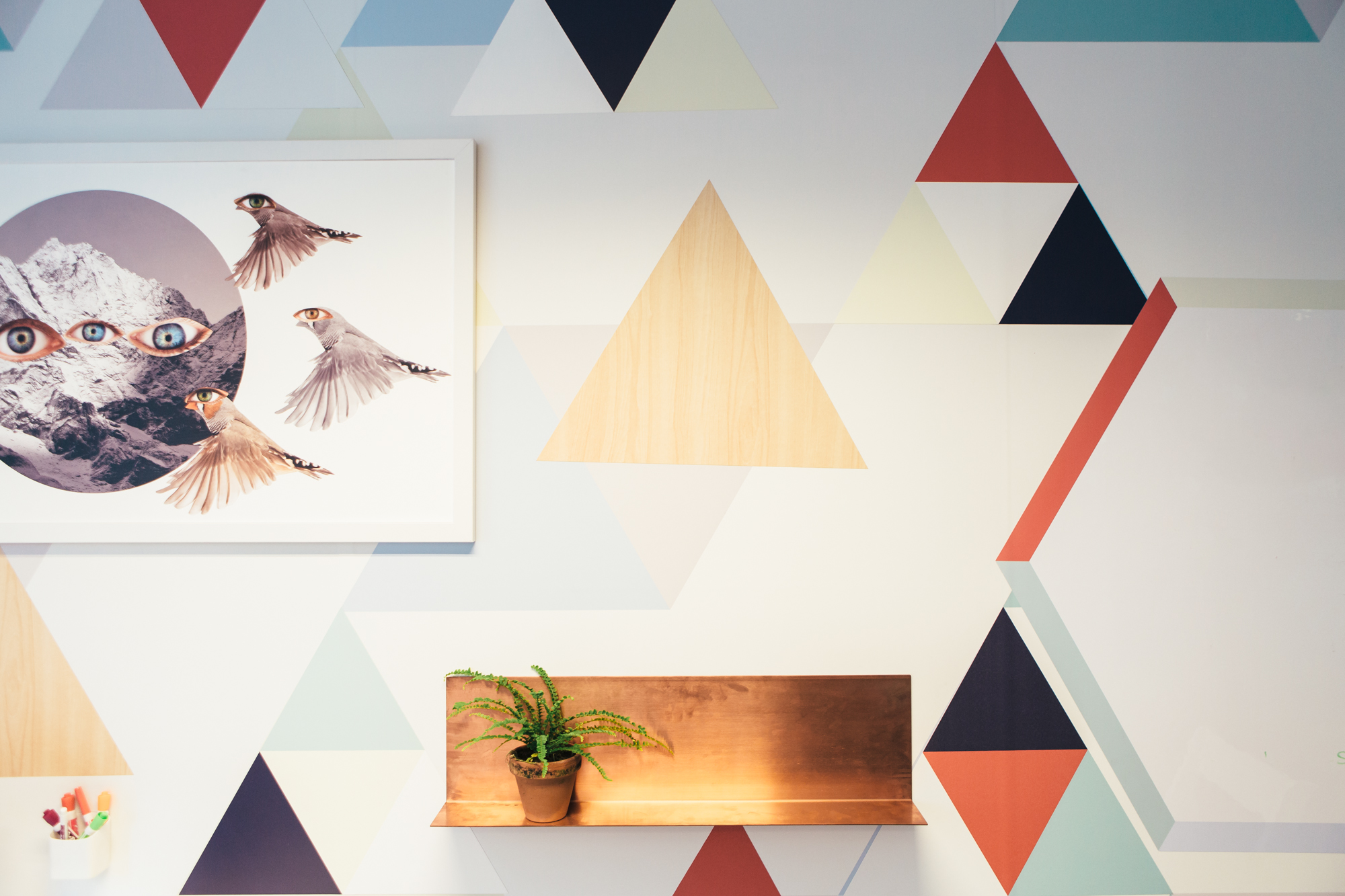 "The company is made up of people who've been in the same community for a very long time," Tori says. "Besides just my brother and me, my aunt is also very involved, as are several of our family friends. Everyone brings a valuable specialty to the table."
Such strong familial ties means that the team has had to search far and wide for Manhattan employees and those who appreciate companies with blue collar roots.
Enter Naomi, a former digital and communications strategist with experience in digital strategy and communications. Her role at Visual Magnetics is centered around the brand's PR and digital strategy. While Tori manages a lot of the team's creative work, Naomi is heavily focused on marketing. Because the company is still small and incredibly multifaceted, these two must collaborate closely to meet their goals.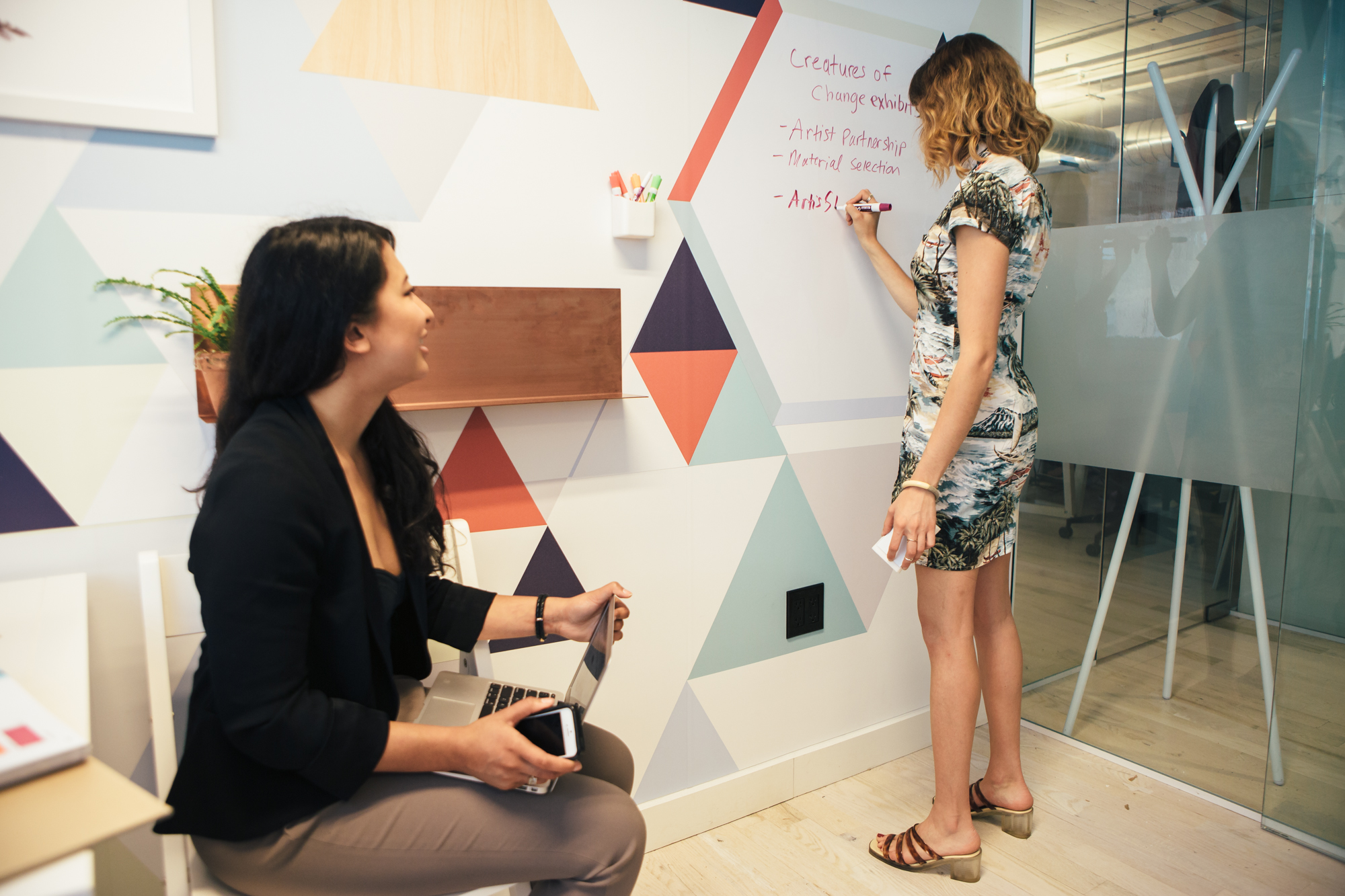 Tori met Naomi at a barbecue about a year ago and invited her to go surfing the next day (Tori has a vested interest in marine biology). The two "just hit it off," as Naomi says.
"I loved my job at the time, but I knew I needed to work with Tori." Now, having celebrated their one year "friendiversary," they prefer to identify themselves as best friends who happen to work together rather than as simply co-workers.
Tori attributes this bond to her family's tendency to "adopt" their employees, saying that "because we're a family company, we're very family values-focused."
Naomi has a similar take on the company's dynamic: "I've worked at startups before, but it's truly refreshing to work at a family startup. Their team inspires me, and I'm so invested in the company because of them."
This dedication to one another and to their goals is evident in each of the team's products, including their recent exhibit in Seattle called Creatures of Change. The installation, which focused on marine preservation and how species change and adapt, allowed the team to tap into the arts industry. It was taken very seriously by many top tier museums across the country.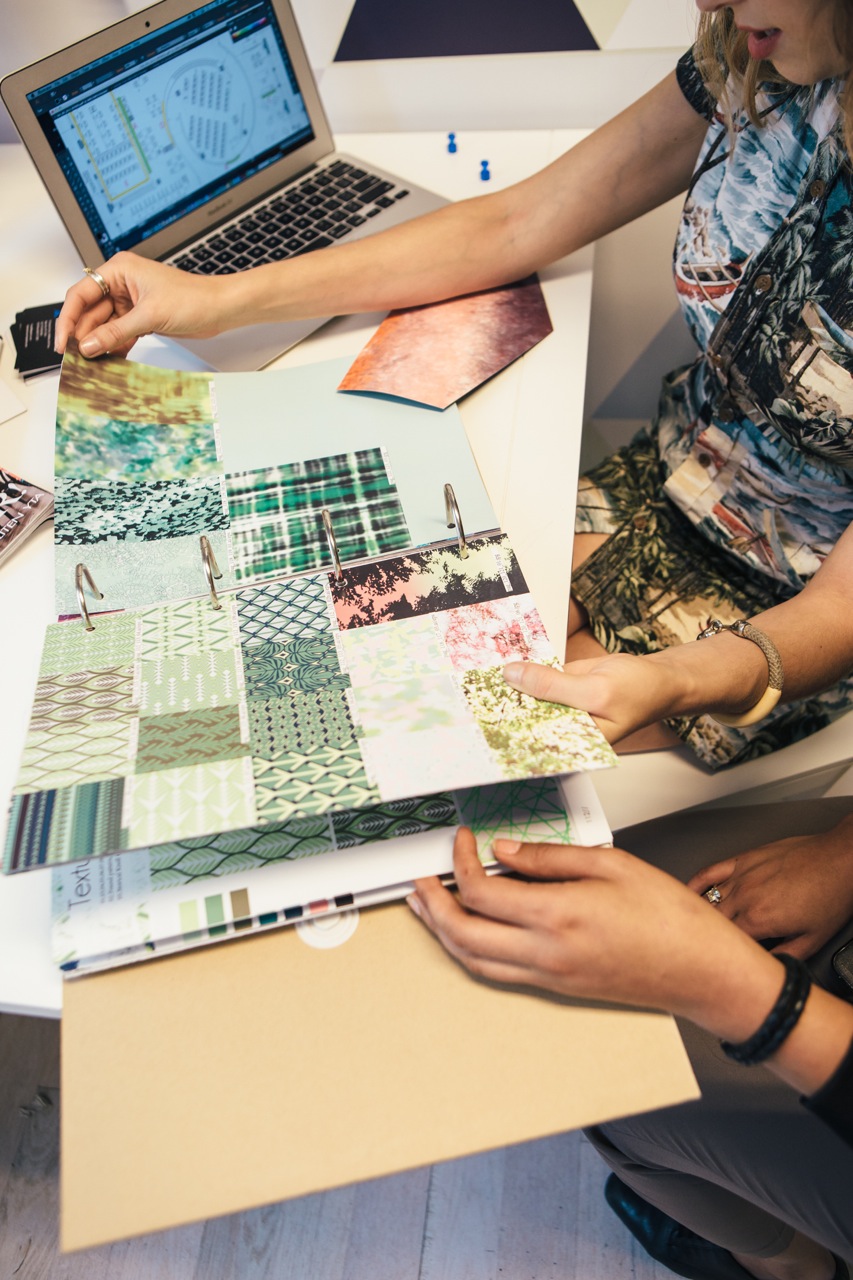 The team is also in the midst of developing their new Dynamic Spaces project that will focus on in-office and educational design. Through this series, the team wants to reinvent walls in workspaces in the same way they've done for retailers and museum spaces. Their goal is to reinvent walls in workspaces with a line of materials including dry erase wall coverings that create expansive collaborative surfaces with custom design and multiple writable layers. This concept also allows their clients to add dimensional objects such as frames and shelves to walls without the use of nails or screws.
In order to meet this challenge, Tori and Naomi find it necessary to take inspiration from their surroundings on a daily basis.
"You wake up and realize you've been marinating for a while," Naomi says of living in New York. In a city full of creativity and inspiration, "you can't help but absorb it by osmosis."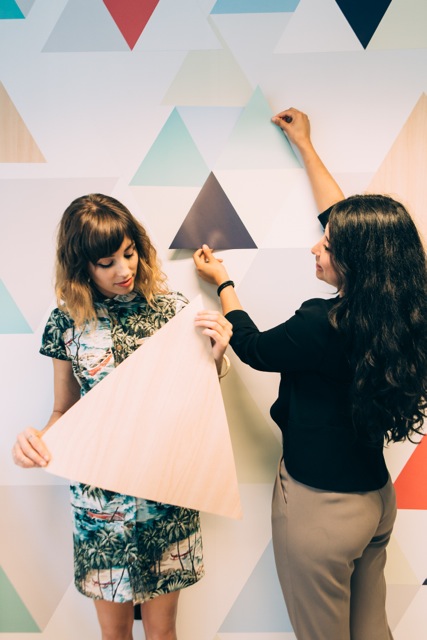 Tori also takes inspiration from her friends, many of whom are happy to be specialists in a particular field.
The Visual Magnetics team offers up inspirations of their own, both to the people and places that surround them, but Tori explains that their main goal is to keep their familial spirit strong.
"The family business is very left out of the big city narrative," Tori says. "And being a family-owned company is often considered a weakness."
However, having developed her entrepreneurial prowess while surrounded by those she loves, Tori is more than confident in the team's passion-drive approach to business.
"Closeness and trust builds more strength than anyone knows," Tori says. "Make decisions with your heart and you will always come out on top."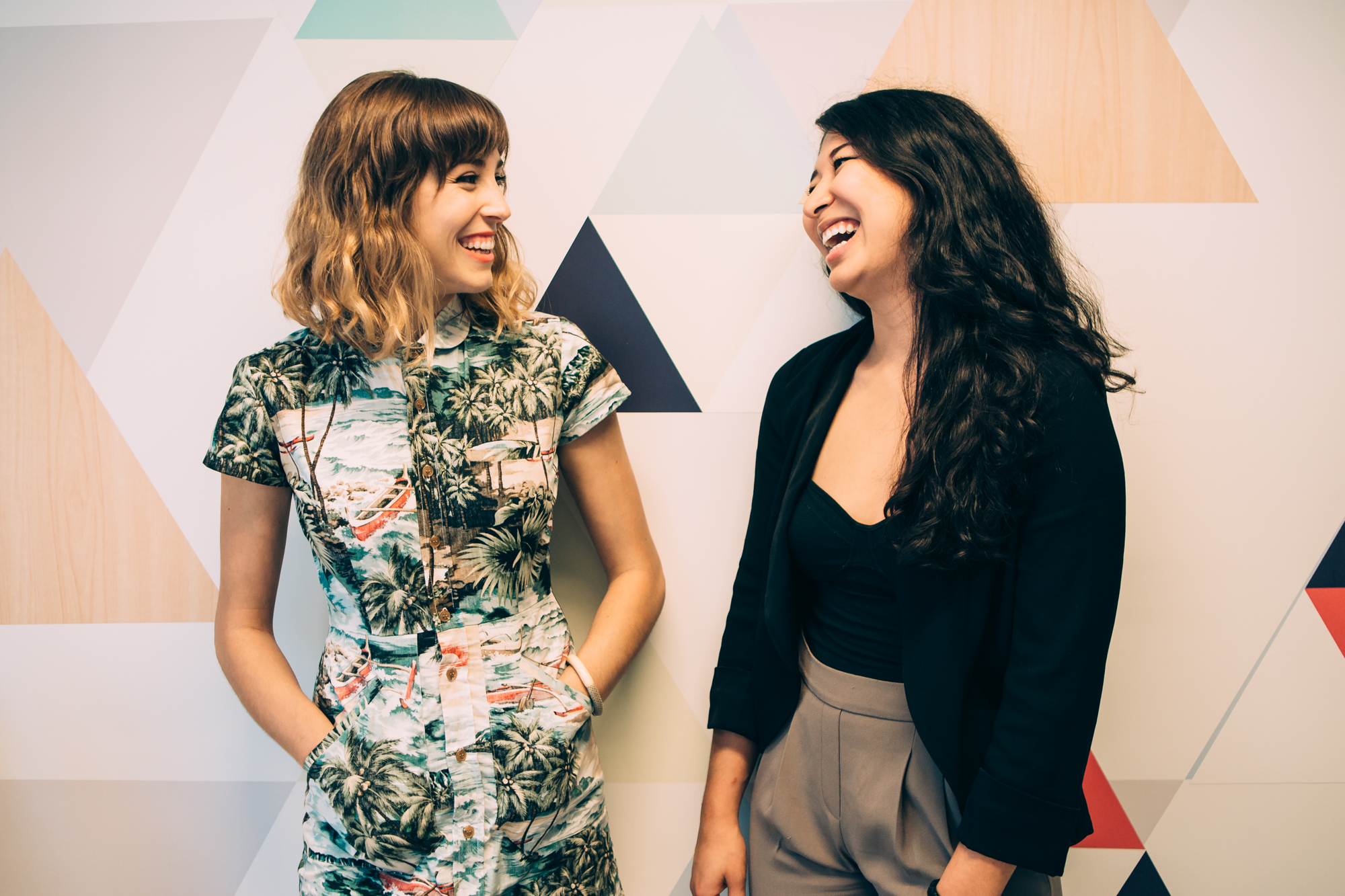 Photographs by Lauren Kallen