Kurt Stewart and Olaf Wiig have been friends since they were teenagers. It was at this stage that they discovered a shared love of driving vintage Italian scooters around their native New Zealand, listening to music, and most importantly, making and drinking great coffee.
Nearly 30 years later and half a world away, that friendship is still going strong. And coffee is even more important. Because these days, Stewart and Wiig are the brains behind Volcano Coffee Works, one of the leading roasteries in London's busy bean scene.
But coffee in London is pretty different these days compared to when Stewart and Wiig first got there in the early '90s.
"There's one or two things that New Zealand is ahead of the world on: playing rugby and coffee," says Wiig. "Coming to London, it was like, 'Where are the good coffee shops?' And…nothing. We'd make pilgrimages to Bar Italia because it was the only place you could buy an espresso in London."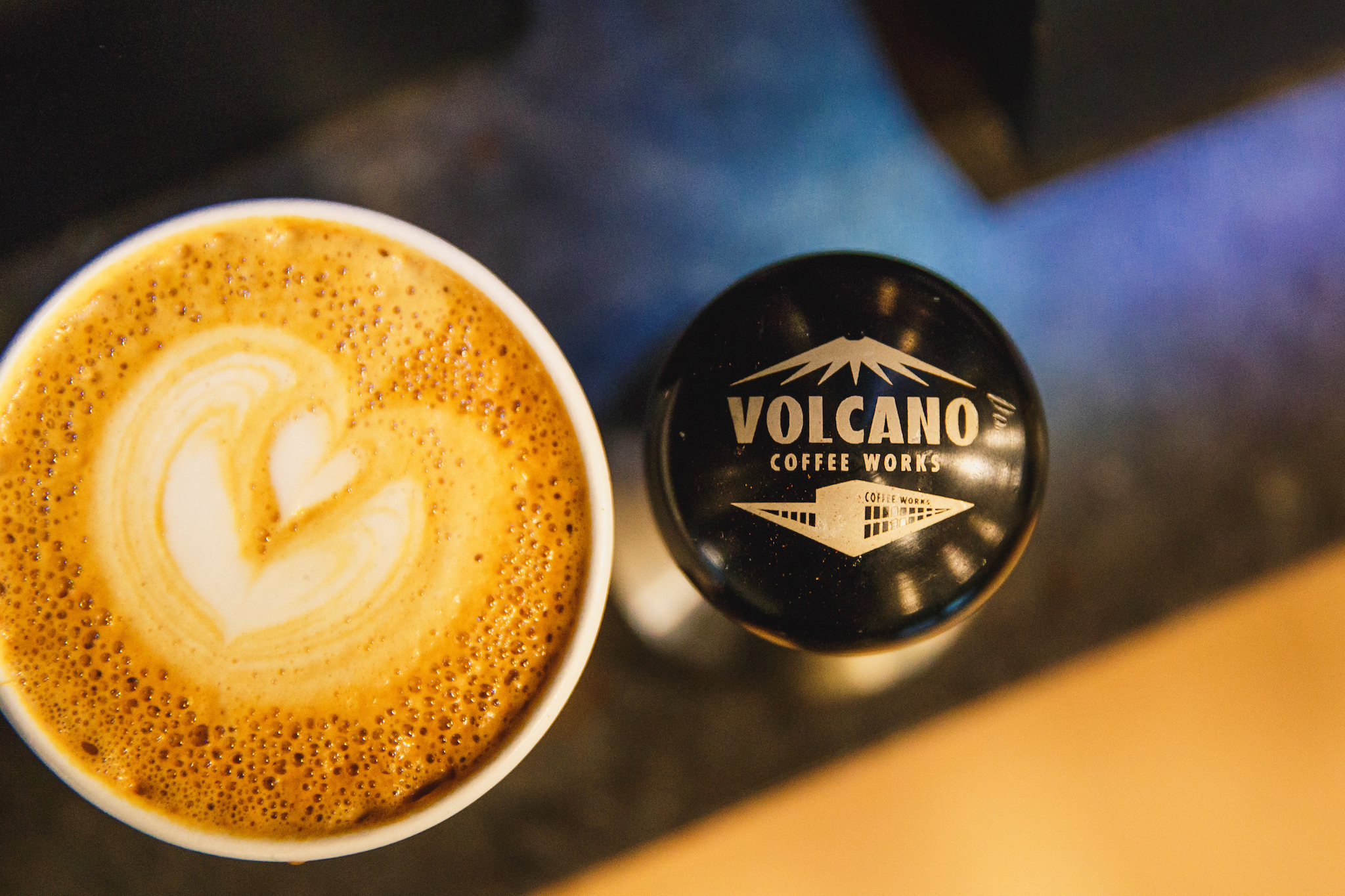 While Wiig was making his name as a cameraman reporting from war zones around the world, Stewart was working as a chef.
"People were starting to get into the idea of provenance with their food and wine," he says. "You'd have this amazing meal, then they'd serve this battery acid at the end of it. I couldn't believe it. I thought, 'There's an opportunity there.'"
Stewart started roasting with a company in West London, eventually buying a broken down old roaster online, nursing it back to life and setting up his own roastery. In 2010, Wiig and his wife Emma were looking for an investment opportunity, and Volcano Coffee Works was born.
"Emma's the real brains behind the business," says Wiig. "Kurt and I are the creatives, coming up with the ideas. Without Emma, we wouldn't have got anywhere. We knew Kurt knew about coffee, and we saw the opportunity."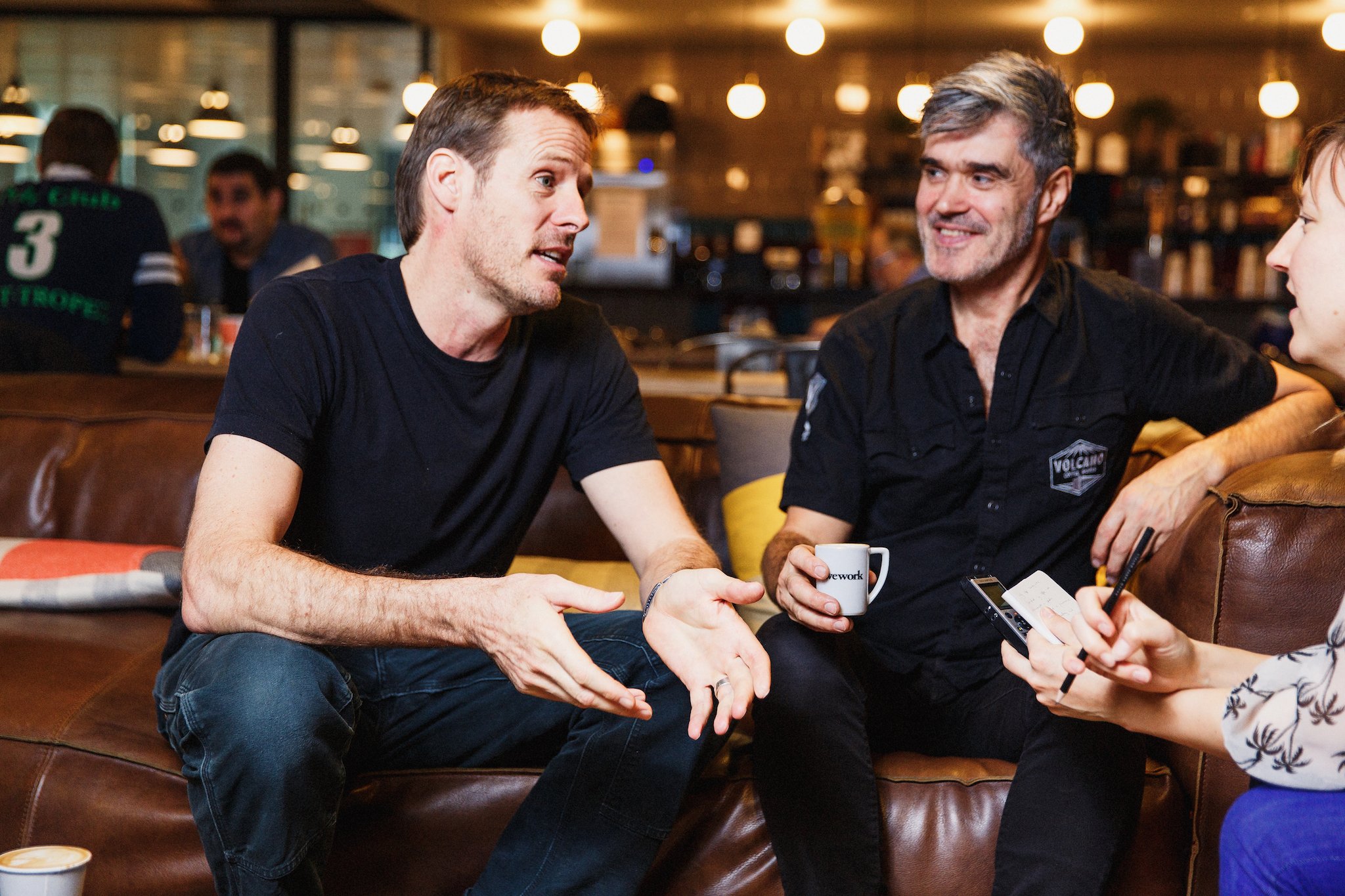 The company now has a staff of 15 and supplies coffee to clients including The Providores in Marylebone, and Oblix, the restaurant on the 32nd floor of The Shard, London's tallest building. And now, of course, WeWork too.
They roast in small batches only, using Arabica beans sourced directly from 17 small-scale farmers in Peru. Provenance is crucial to the company's ethical stance, explains Wiig.
"By the time it's roasted by Kurt, it's probably been handled by 20 individuals," he says. "That's where our responsibility as a roaster is so important because when we can trace it right back to the farm, we know who we're buying it from, we know that we're paying a fair price for it, we know that they're getting looked after."
There are four main Volcano blends to choose from, including the Mount, the house blend available at the 21 bean-to-cup machines at WeWork London locations. For Stewart, it's "a stepping stone between old school and speciality."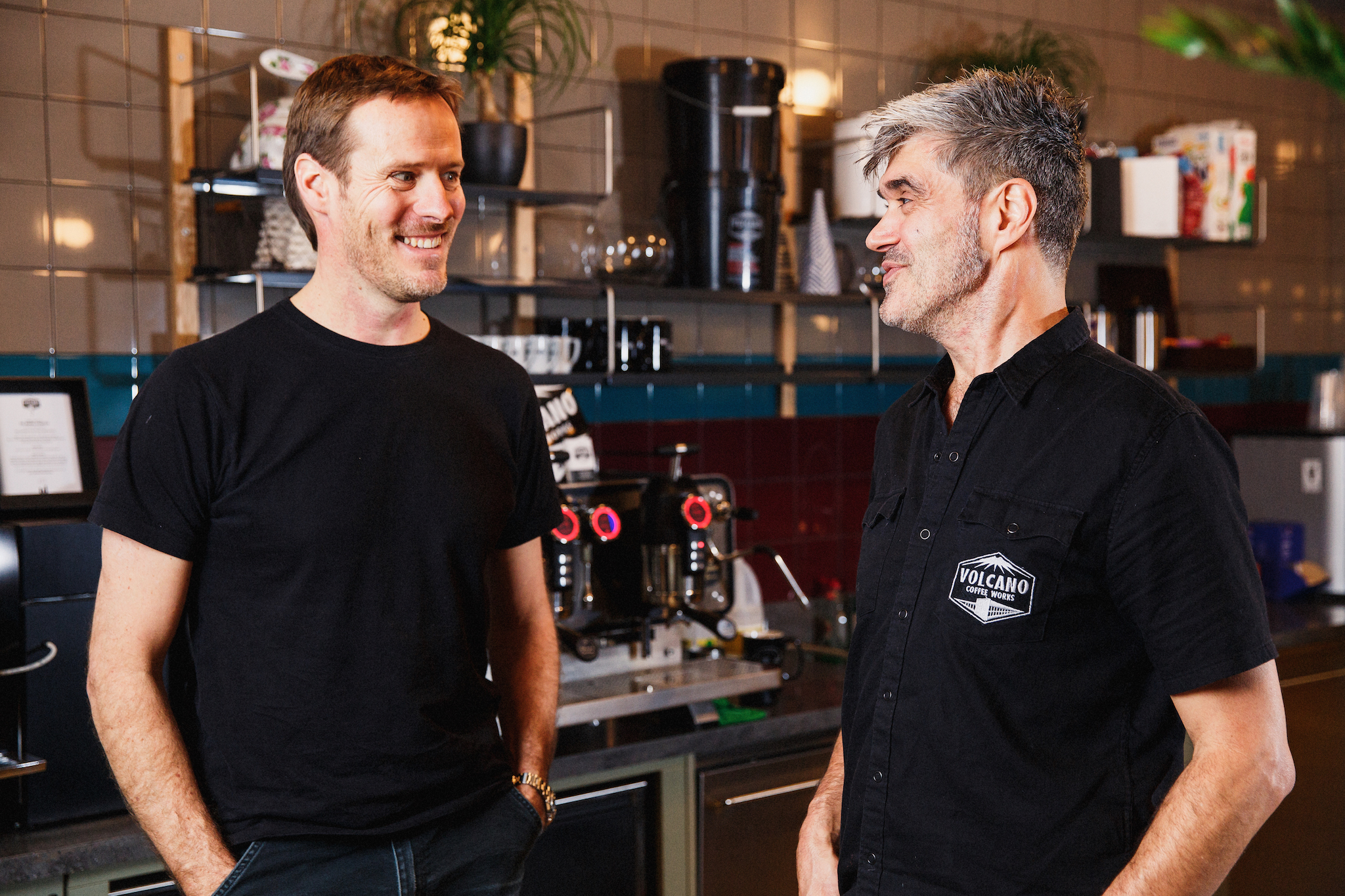 He adds, "You've got lots of chocolate, caramel notes, not too much acidity, lots of sweetness, and a bit of fruit in there as well. It's a really good all-around coffee."
And a reflection, he says, of the wider trend in this country around specialty roasting in recent years.
"There's been a tendency to roast much lighter," says Stewart. "As a result, it's far more true to what the coffee beans themselves taste like. We've gone as far as we can go really, and now it's being dialed back to something that's more palatable, less challenging to drink."
The coffee isn't the only consideration. As a full-service roastery, Volcano is committed to the client side of things too, ensuring that baristas making and serving Volcano coffee in both restaurants and coffee shops know exactly what they're doing.
"A lot of people who start up cafés or restaurants don't know a huge amount about coffee," says Wiig. "It's about bringing everybody along on a journey. And not only the café, but also the consumer of the end product. That's the exciting thing about being involved in the industry in London: lots of people are on that journey, and discovering that there is this new thing, and that coffee is not the way they perceived it to be."
Photo credit: Oscar May