With so many dating apps letting you endlessly swipe left or right, an "old-fashioned and romantic" Frenchman named Jean Meyer had a different idea: match you up with one person a day. With Once you connect with that person in real time, so you're not just responding to a photo. You get to know them a little before you make a decision.
And it's not just an algorithm that does the behind-the-scenes matchmaking. Actual human beings scan your user profile and connect you with someone who shares your common interests. Meyer is proud of adding the "human element."
One other innovation: you can synch the app with your fitness device to measure your heart rate when you see someone's photo for the first time. If your heart starts racing, Once lets you know.
These are small changes, but ones that have resonated with users in Europe, where the site has been growing by leaps and bounds—as many as 10,000 new users a day.
We chatted with the London-based entrepreneur about hook-up culture, disappointing dating apps, and harnessing technology in the name of good old-fashioned romance.
What inspired you to start Once?
I started a website when I was at Columbia Business School called Date My School. It is still the number one dating site for students and alumni in the U.S. Tinder came along in 2012 and killed all the competition, and I came back to Europe with this taste of revenge in my mouth.
I was talking to a lot of my female friends who said, 'When you're in your 30s or in your 20s, you're not going to go on Match.com, because that's lame. You're going to go on Tinder or maybe Happn but one guy out of two is just looking for a hook up.' We started thinking about what we could do differently from other dating sites. If you look at the branding on your app, there is no chance that a guy is looking for a hook-up. Our app appeals to people who are looking for a long-term relationship.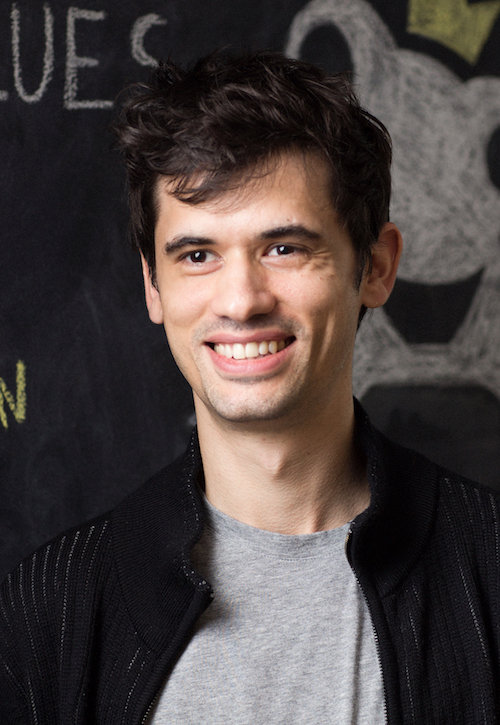 How does Once work?
We have human matchmakers behind the scenes, and they find a couple from the database who should meet each other. You only get one match per day and it's in real time, so you see this real person and she sees you at the same time on the same day. We do such a good job that 32 percent of our matched users go on to chat.
With nearly 700,000 users, your matchmakers must be pretty busy!
We have some algorithmic and some computer learning software to help the matchmakers. They have a shortlist of 20 people that are a potential good match for that person. The algorithm will take care of your age, your location, and your common interests. The matchmaker just matches people through pictures. It's something about the face and eyes and the smile. You have to analyse the face, you have to analyse the action of the shot. It is impossible for a computer to do that. We need a human element for the app to work.
What's next for the company?
We raised £2 million in seed funding last year and we are hoping to raise £8 million to bring it up to £10 million. Once is in France, Brazil and the U.K. right now. We are hoping to add Mexico soon. Then Germany and Switzerland and take over the world!
We are very innovative in the way we try to come up with new features, like the heartbeat feature. If you look at something that you really like, your heartbeat is going to increase by 10 to 20 percent. But this is totally subconscious. So if a user is wearing a Fitbit or an Android Wear and their heartbeat increases while they are looking at the match, we can assume they really like her and we can say, 'Okay, this is his or her type.'
Are you a romantic, would you say?
We are extremely old-fashioned and romantic and I believe we set a trend today. We try to use old-fashioned elements that were used for centuries by humans and technology together. This type of mix is what people are looking for, no matter what industry people work in. We want long-term relationships to work. This is what motivates me every morning. This is why I wake up; this is why I go to work. There is nothing better than receiving an e-mail saying, "I have met the love of my life on your app."
Photos: Oscar May