In this series, WeWork's director of digital community selects a WeWork member to get to know better, sharing her fun findings with the rest of the community. 
With National Cat Day approaching this weekend, it's the perfect time to introduce WeWork South of Fifth member Jonathan Zurbel, who is known for his amazing social media savvy. Zurbel has boosted the followings of a range of projects, from electronic sensation Major Lazer to Samson, a.k.a. Catstradamus, the biggest cat in New York City that he just so happens to own. Read on to find out how Zurbel's Internet career began, how he gets Samson in the mood for a media appearance, and his tips for getting pets to go viral.
Tell us a little bit about you.
I'm a social media manager. My biggest client to date was Major Lazer, which I did for four years, from 2012 until April 2016, when "Lean On" was out. So that was my claim to fame, and then I built my own social media platform on Instagram with 135,000 followers. I wanted to prove to the world that I could do this myself—you can't say you're a social media expert if you don't have followers yourself! I created all kinds of memes, influencing culture in a small way, getting some neat people to follow me, and then I decided to do it with my cat. So I made my cat really famous. And that felt great to watch that go, and that went really big! He's at over 100,000 followers today—he was at 11,000 followers two weeks ago.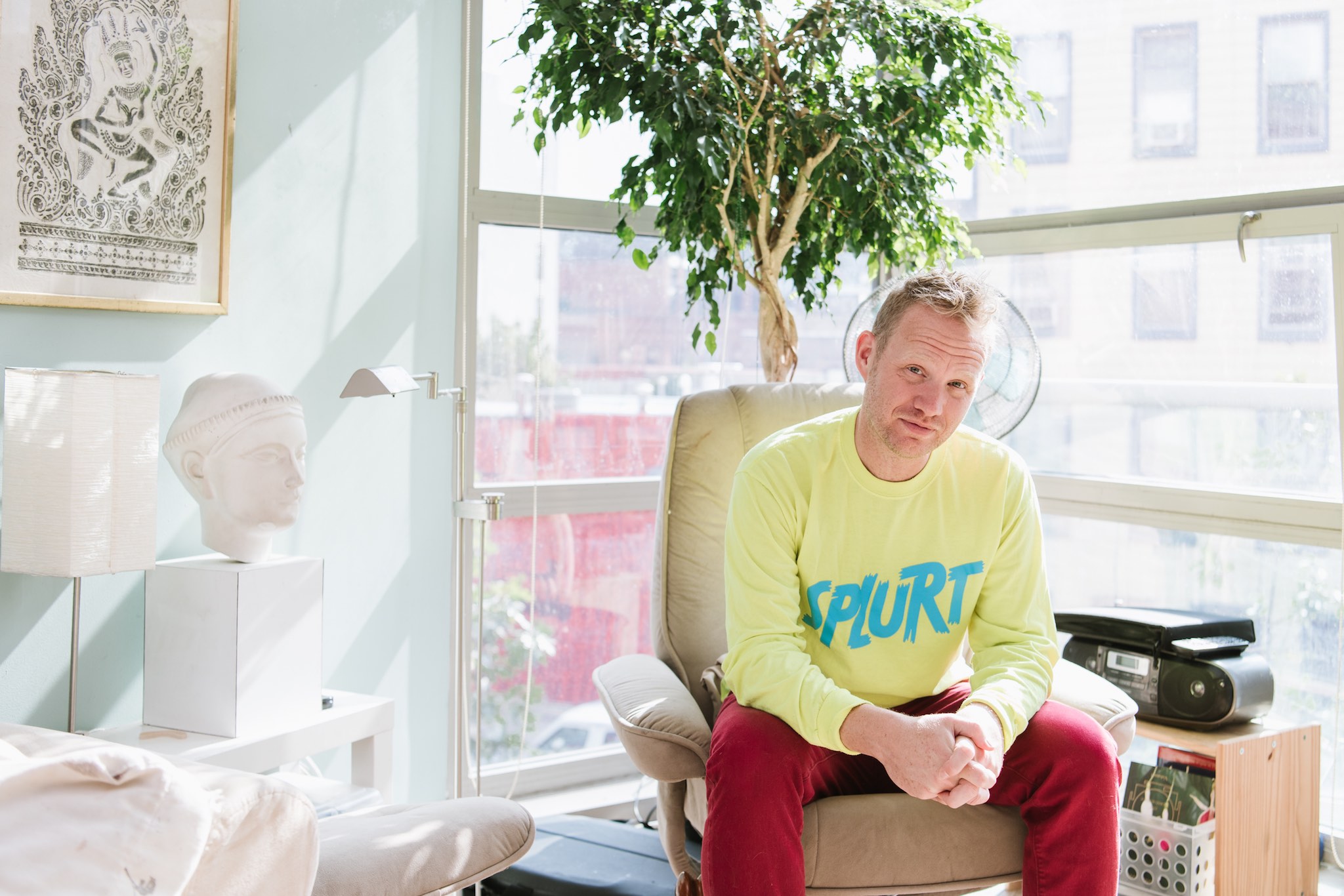 Your company Zillionz Enterprises describes itself as "I blow shit up on the Internet." How did you get started in the business?
I didn't know I had this talent. I feel like everybody's born with some talent: something they are good at it in life. And we didn't have social media until Myspace, so I was unable to know that I had this talent until Instagram and other new forms of social media. I had no idea growing up I was good at this! It's just something I do. For me, it's easy. It's hard to explain, but it's something I know how to do and I discovered by accident. I got started by making graphics for Major Lazer and posting on their Facebook wall, and they noticed me, they started to post them, they did really well (the posts that I made), and the manager called me. I spoke to them early on. When they started on Instagram, they had 12,000 followers the day I came onboard. Today, they have 1.5 million followers. I can't take all the credit, obviously, but I was a part of that growth.
You are the proud owner of Samson, the biggest cat in NYC (soon to be the biggest cat in Miami). What's the story behind Samson?
I adopted Samson from my brother, who'd gotten Samson as a gift for his girlfriend, but they both had jobs where they had to travel a lot. (She was a flight attendant, and he handles bankruptcies.) So I was asked to babysit him while they worked things out— they ended up breaking up—and when it was time to give him back, Samson got really sick when he had to go back to my brother's place and wasn't taken care of very well— he was alone too much, not getting the attention I was giving him. My brother's ex came over and said, "You have to give Samson back to Jonathan."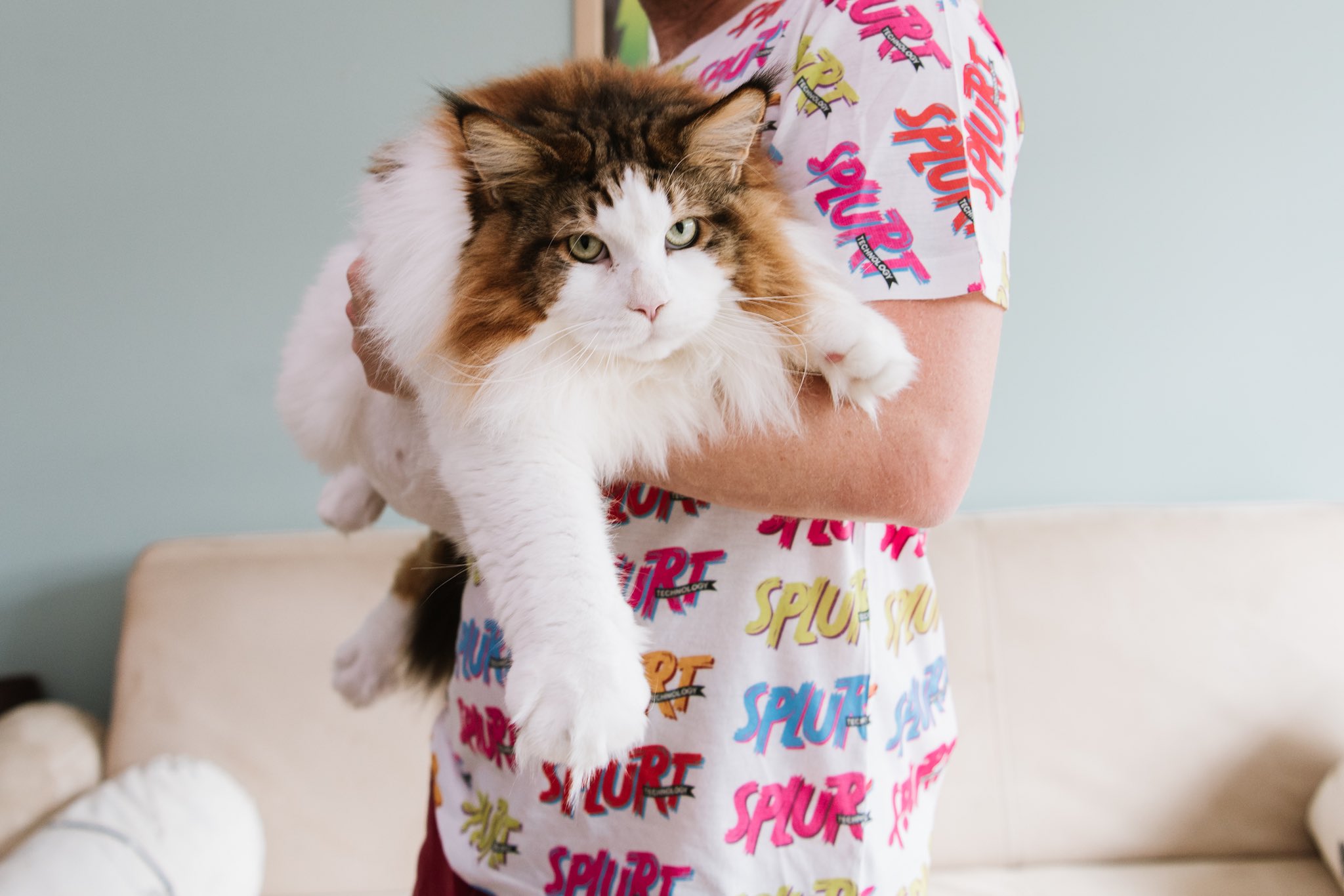 At that point, he had maybe 2,000 Instagram followers. But I got him back. I was so happy. He's a great pet. I never intended for him to go so viral, to be on these news shows and talk shows—it can be hard to run around to media appearances with a cat. And he doesn't fit in an airline carrier. At 28 pounds, we have to get an Uber XL for him. And he has his own rider. He needs an Uber XL. He needs a quiet green room. It's not that he's a diva, but if he gets spooked, he'll be scared all day, and be uncooperative, and not good in an interview. So I keep him calm and peaceful, and I have cat music for him: special acoustic music that keeps cats calm. Hopefully this move to Miami—he'll get used to it! I'm calling it "Meowami." I'm going to write to all the newspapers there to let them know there's a new big cat in town.
What are some ways that someone can help get their cat (or dog) to go viral? 
15 percent of all Internet traffic is cats. I've been getting asked that question lately. You need to focus on their individuality. You need a "gimmick" or a "schtick"—everything needs a "schtick," whether it's a song or a new brand. With Samson, it's the fact he's the biggest cat in NYC. There's a lot more about him that's interesting: he's beautiful, got cool markings, great personality. But you can't use that as a schtick because there's too much detail. You have to be able to say, "that's the hipster cat" or "that's the grumpy cat." So for Samson, it was good I could say that he's the biggest cat in NYC. New York is known for being big: the Big Apple.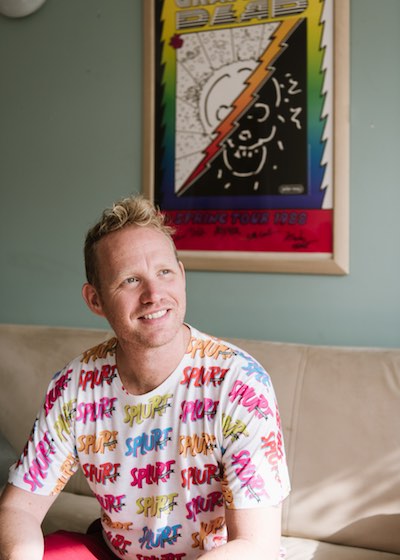 I post a lot of interesting things. Engagement is key. You have to have posts that encourage people to comment. Likes aren't good enough on social media. You need people tagging their friends. If you want to do things organically—and I've never used bots, or any sort of systems, or even hashtags—I just think you need to truly engage. I also talk to everybody. Every single direct message I get, if I don't write them back, I'll send a little heart. Because if someone is taking time to reach out to you to say, "Hey I love your cat," pretending to be busy or important—I take the time to respond to everyone.
I've spent $500 out of my own pocket sending stickers to all my fans in a previous account. I have a friend who asks, "How do I do this easily?" I put a lot of time, effort, and money into my accounts. You have to value it first before doing anything. If you look at what I've done within the last few weeks—not only have we been in every single media publication and media outlet possible, I have a potential book deal with a major publisher, I have a deal with a major hotel chain that wants to give Samson his own room, I have a company that wants to make him a custom cat tree condo, a fancy litter box that cleans itself, potential deals with big pet websites, and more. My point is that I value social media when others sometimes don't. I never blow it off. I never say, "How do you monetize it?" I feel there's a longer story. I've been on Instagram since its very first week when it was a quirky photographer's tool. And for me, it's gotten me a lot. So for anyone who's trying to blow up your pet: put a lot of time and effort into it, spend time on it, and find a unique lane about your animal. Everybody wants their pet to be famous. I may start a pet management agency!
What else should we know about you?
When I turned 13, it was on Friday the 13th when it was a full moon. I have my own soda brand called Splurt. I had a hit song two years ago called "#OMW2SYG." It went to the global dance charts debuting at #24, 100 percent thanks to Instagram. I had my own billboard last year in Soho with Baron Von Fancy for the "OMW2SYG" song.
And I've never built out an official website.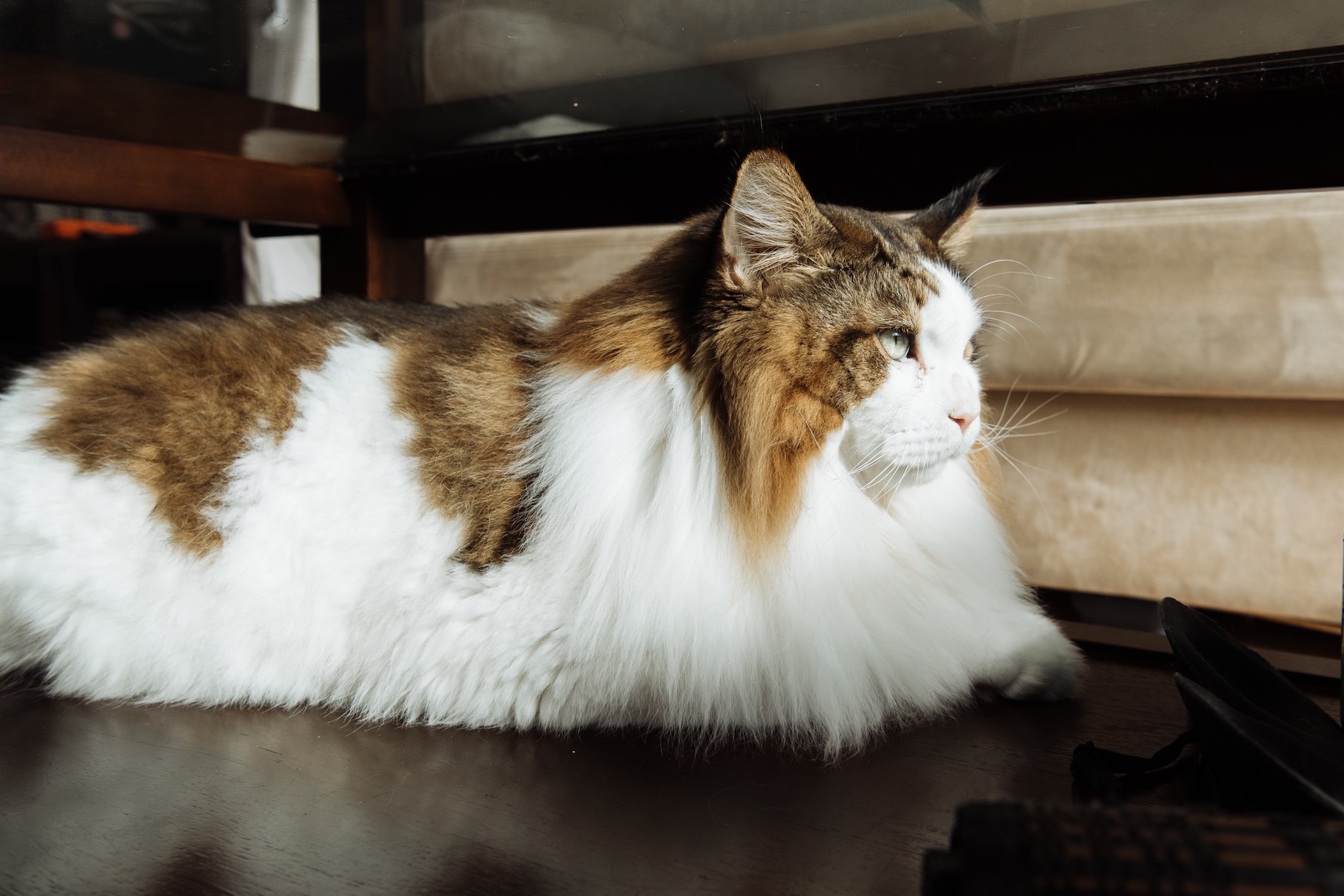 Photos: Katelyn Perry