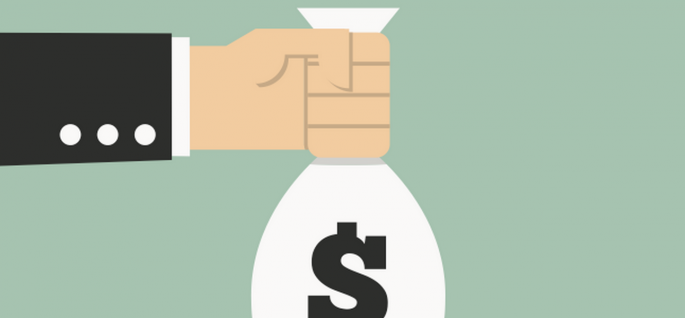 One of the most painful experiences as an entrepreneur is to invest your heart and soul into a product that, when you finally bring to market, no one cares about.
That's exactly what happened to my friend Elizabeth Yin. Before she got into 500 Startups and raised close to $1 million with her new startup LaunchBit, she toiled for one and a half years and blew $20,000 just building and building and building. When they were finally done building, they realized that no one wanted what they had built.
Elizabeth learned a hard lesson but one that's fundamental. As Paul Buchheit, creator of Gmail and partner at premiere Silicon Valley startup incubator Y Combinator, puts it, "sell before you build."
Get out of your comfort zone
There's a pattern similar to Elizabeth's initial project that I've noticed happens to too many talented creators. Unsurprisingly, creators love to make things, and that's where much of their wonderful talents lie. They often don't enjoy or think they're good at selling.
Selling can be incredibly unnerving, especially to someone who's never done it before. But doing what you're good at means you're staying in the safety of your comfort zone, and it turns out that's not such a safe strategy. The risk is actually huge — you might very well be building something no one wants, and by the time you work up the courage to venture out to sell the product, it could be too late.
Stepping outside of your comfort zone to sell before you build can be a scary prospect, but it's absolutely critical. Renowned startup investor Paul Graham put it this way in a seminal article on how to start a company from scratch, "it would be a little frightening to be solving users' problems in a way that wasn't yet automatic, but less frightening than the far more common case of having something automatic that doesn't yet solve anyone's problems."
Build when you know what sells
My company, iDoneThis, recently hit $1,000 in recurring revenue, and selling before we had built the product enabled us to get there as quickly as possible.
We started out with a free product that made it easy to write down what you did every day. We emailed you every day to ask, "What'd you get done today?" and all you had to do was reply. We'd put all of your accomplishments on the web to inspire you to get more done.
Some of our members told us that they wanted to bring iDoneThis into their companies to use at work to make it easy for everyone in the company to track and share their daily accomplishments. We were tempted to go off and build the business product immediately, but instead, we decided to figure out whether this was something that people were actually willing to pay for and what precisely that people wanted.
This meant going out and getting customers to pay us for a product based on an idea that we hadn't fully built yet. We announced a beta for a yet-undeveloped paid product, and we got 1,000 people for the waitlist. We built out a very basic beta, added some customers from the waitlist to play with it, and asked them to pay us. They did, and they helped us to refine the product and make it awesome.
When it came time to launch iDoneThis for businesses, we had something that we knew people wanted. Plus, we also had built an audience of thousands of people who were open to our product announcement.
With that, we reached $1,000 in recurring revenue our first month after launch without having to pour effort and time into acquiring customers or worse, having to see whether it would sell in the first place. We'd done all that work already.
Building is tricky because it can feel so productive, valuable, even magical that something is being created from nothing. Part of that creative process though, at least if you want to make money as a business, means you have to make sure you're making something that people will want to open their wallets for.
In contrast, selling before you build can even feel hasty (in addition to terrifying), like you're jumping off a cliff before you even get started. Yet the practice actually ensures that you'll be around longer. And that way, you'll make things, solve problems, and sell something that people want to buy.