Do What You Love is a new series that showcases the entrepreneurs behind emerging companies. We find out what drives them and keeps them inspired.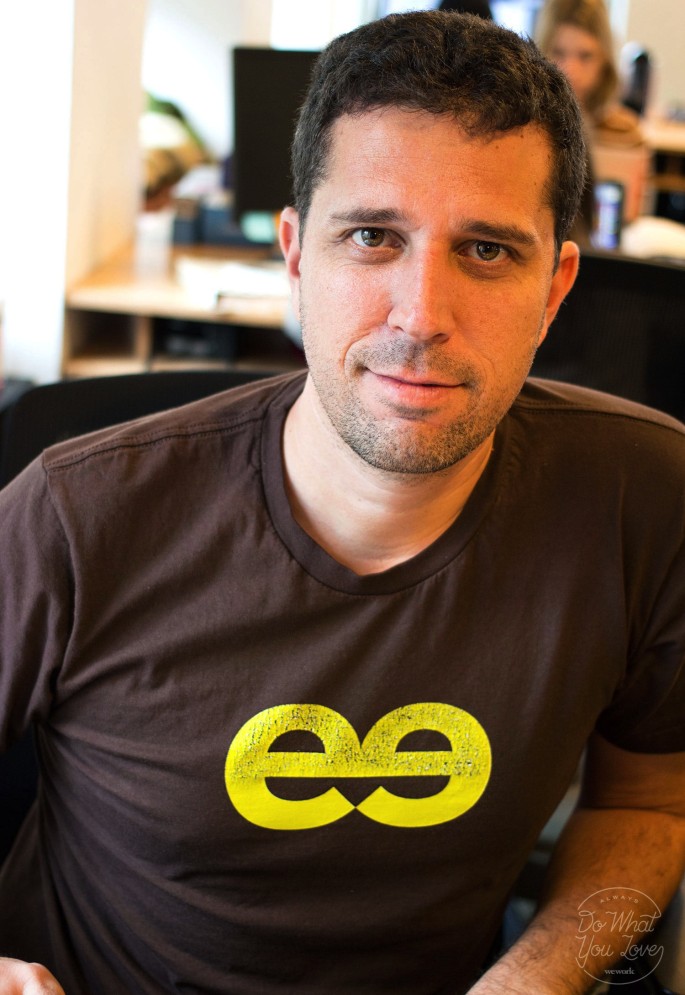 Today we sat down with Offir Gutelzon, founder and CEO of Keepy — here's what he shared:
Once you're an entrepreneur, it's hard to go back. I'm a two-time entrepreneur. I started my previous company PicScout in 2003 when I was in Israel. After selling it to Getty Images two years ago, I moved to New York and started Keepy there. I couldn't imagine working a corporate job. I like building things from scratch.
I wanted to find the solution to a problem. With Keepy, it was about creating a way to preserve childhood memories. My two kids, ages seven and three, would pile our dining room table with arts and crafts from school. I had trouble storing them, and other parents said they felt guilty because they threw everything out in the garbage. I asked myself: "How do I preserve a memory so kids can see it ten years from now?" And "how can I capture the moment of kids sharing their art with grandparents that would stay long after they passed away?"
A "keepy" is a moment. It could be a picture from a trip, a clip of Grandma gushing over your artwork–any important moment in childhood. And you can log what day and place it happened, and at what age. It's more than just capturing the image, it's capturing the story around it.
I like the concept of seeing the future and trying to create the future. Our tagline is "For now, for later, forever." Right now you capture the moment, and later you can experience it in a private Facebook timeline, or what I call a memory playlist. Twenty years from now, I want to see how great it was to capture all the memories for everyone to keep forever.
Brand recognition is important. Because we're not a big company, I wear my brand everywhere. You never know who will see you and when. People might see me with the shirt and the next time they see the logo, they'll recognize it. My partner in Israel wears his Keepy shirt too.
The idea is not everything. Usually the idea you start with won't be the idea you end with. So talk to everyone about it, and don't worry about them stealing it. There are at least twenty people in the world with the same idea as you have. It's all about execution — getting it out there the best.